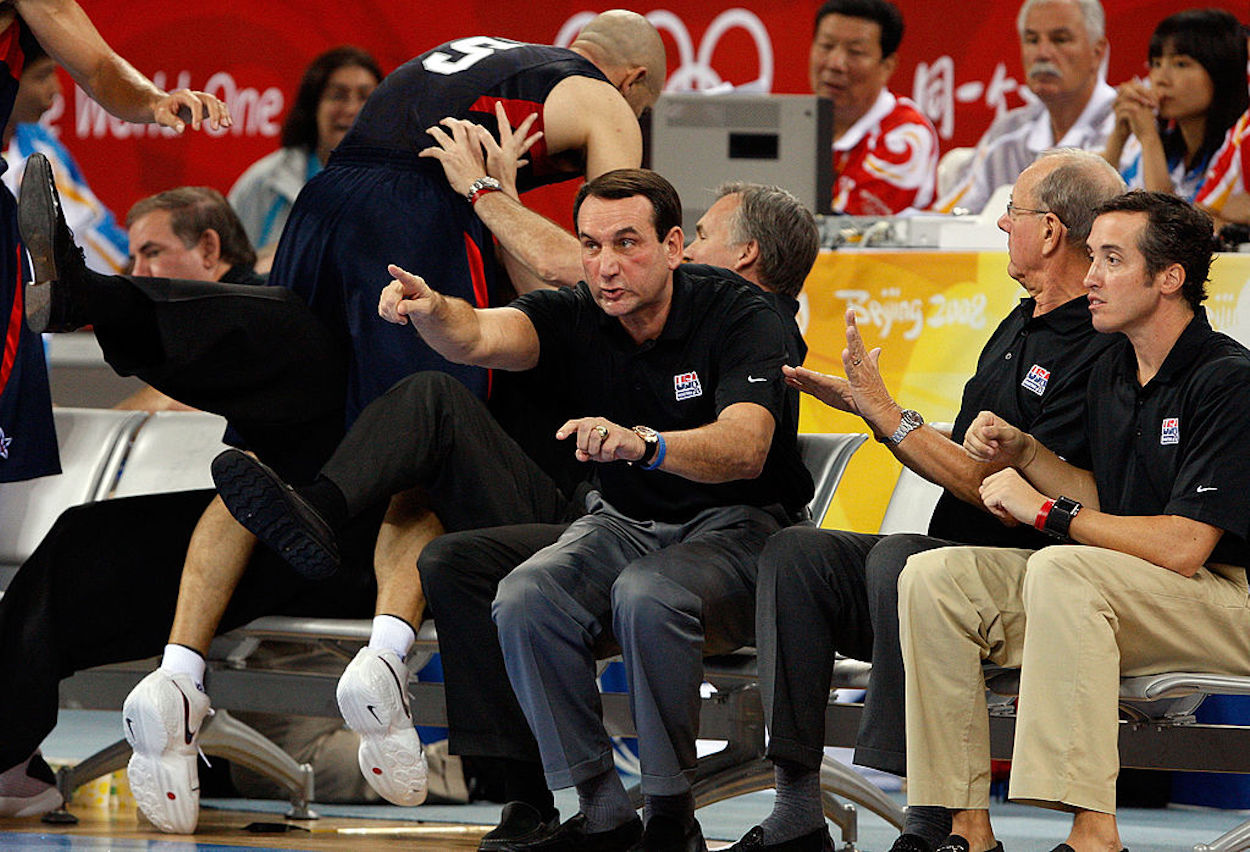 Coach K's Key to Leadership Was Perfectly Explained By a Single Jason Kidd Quote
While it's tough to boil Coach K's legendary career down to a single key, Jason Kidd provided some insight into the Duke legend's success.
Based solely on longevity, Mike Krzyzewski stands tall in the world of basketball. In a profession where a single bad season can ruin a career, Coach K has prowled the Duke sidelines since 1980, building up one of the sport's all-time resumes. But what is it that makes him so successful?
If you listen to Jason Kidd, who, in retirement, has headed to the bench himself, Krzyzewski has a pretty simple key to success. At the end of the day, it's all about communication.
Coach K is a master communicator, according to Jason Kidd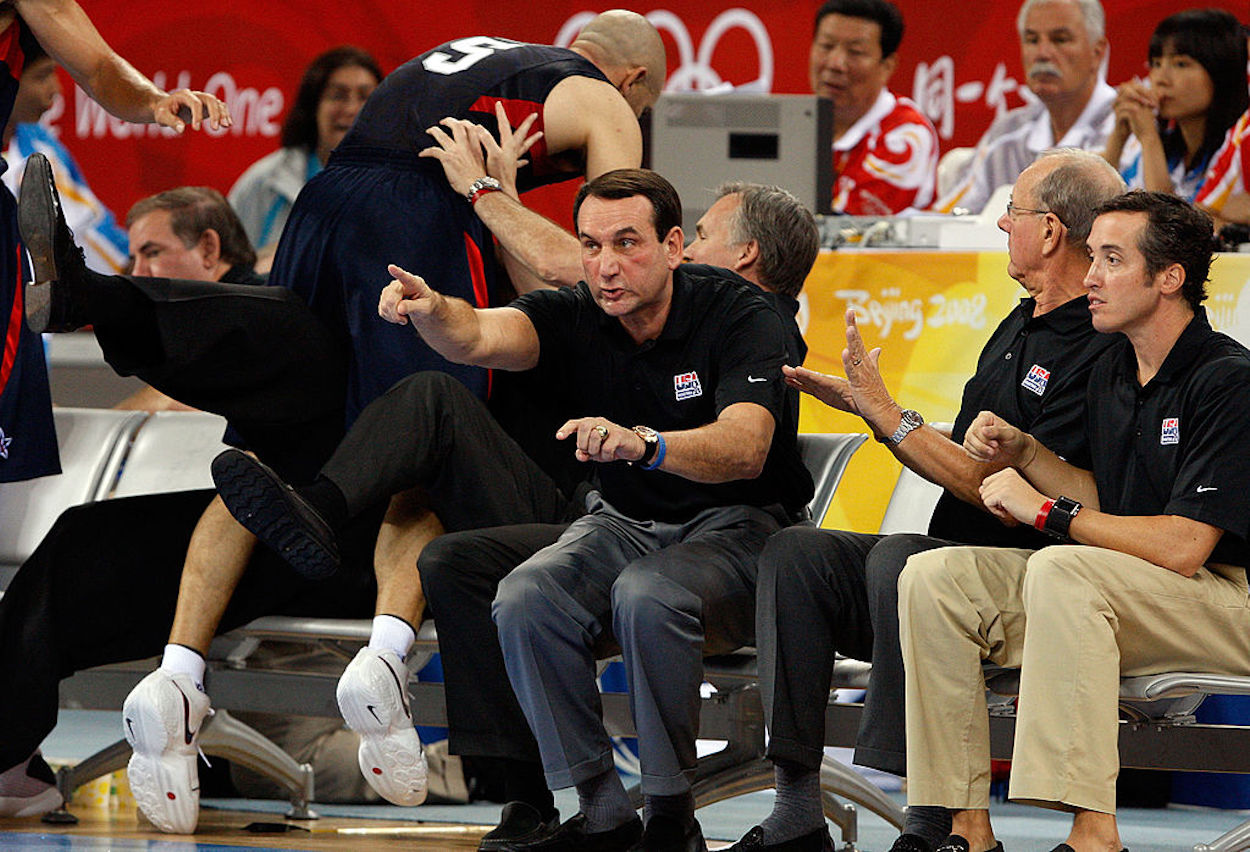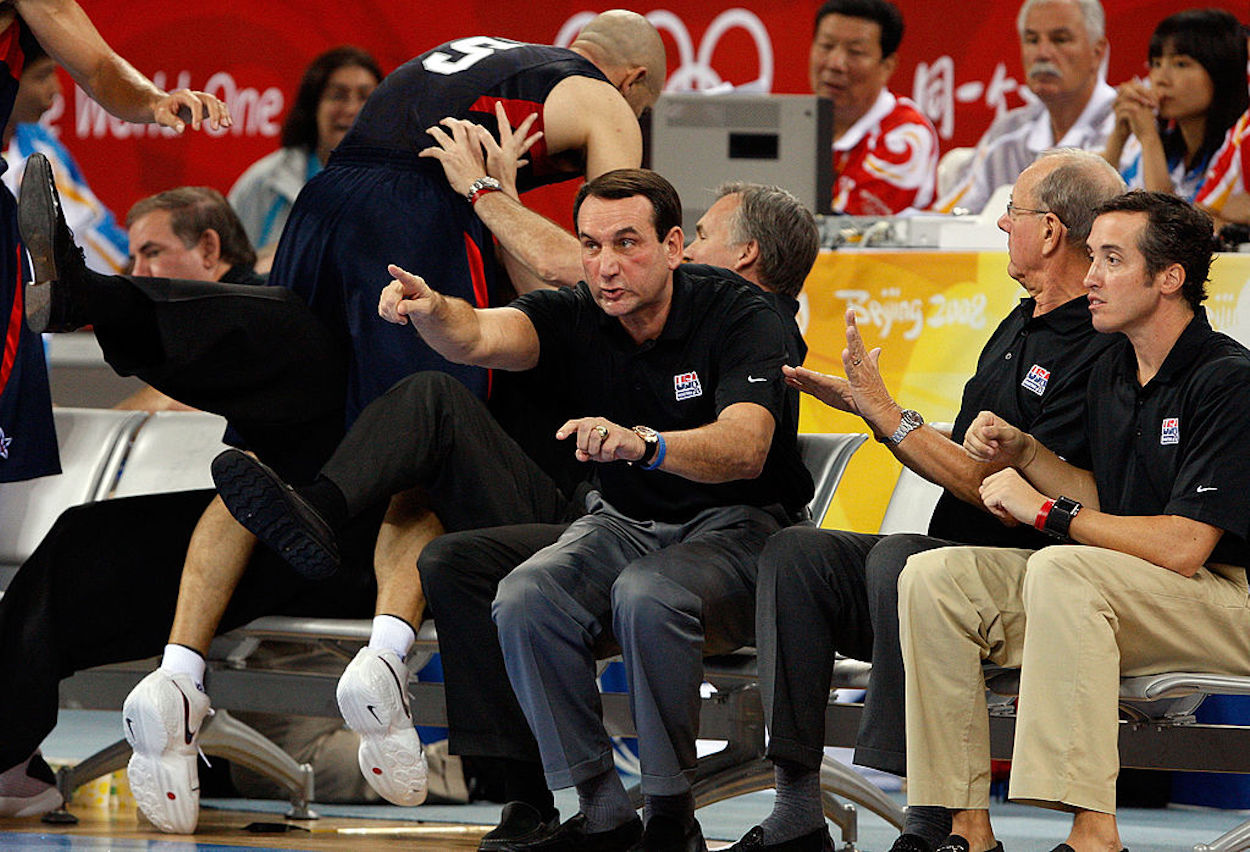 When you win five NCAA titles and more than 1,000 games, it's safe to assume that you're doing something right. Without being in the locker room, though, it's a bit tougher to pinpoint exactly what Krzyzewski is doing. Thankfully, Kidd was able to provide some context based on their time together.
"He shoots straight. He doesn't B.S. around. He communicates," the former point guard, who played under Coach K during the 2008 Summer Olympics, told Stephen Noh of Sporting News. "He tells you, right then and there, what's happening. There's no guessing or wondering what he's thinking. He's not afraid to tell you the truth. And he's willing to hear you out. That's what makes him great. It doesn't have to be his way. It's about the team. And that's what makes him special. It's what leads the team to victory on and off the floor." 
Given what others have said about Coach K, that analysis seems fairly close to reality. While the living legend has never been afraid to tell someone, including the late Kobe Bryant, what he expects of them, he doesn't dictate with an iron fist. For all of his success, he's preached the importance of catering to the individual and meeting his players where they are (H/T Duke's Fuqua School of Business).
That balance is worth highlighting, especially in the masculine world of sports
While the ability to clearly share standards while still sharing the power with those around isn't exactly a groundbreaking concept, it's still worth acknowledging. Especially in the world of sports, which is traditionally coded as a highly masculine space, there's something to be said for striking that balance.
No matter your preferred sport, there are plenty of examples of leaders who refuse to compromise. Bobby Knight, for example, infamously threw a chair across the floor and choked one of his players. In the world of soccer, Jose Mourinho has no problem criticizing his players' collective manhood, as recently documented by the Mirror. While those two men are admittedly only two examples of aggressive behaviors that can be viewed as conventionally manly, it's easy, if somewhat reductive, to draw a line between their tactics and success.
To have someone like Coach K, who possesses one of the great resumes in all of North American sports, do things a bit differently speaks volumes. As Kidd explained, it's perfectly possible to have standards and communicate them to your charges without belittling them or otherwise flexing your power.
Even if you're a fervent Duke fan, it's impossible to pretend that Coach K is perfect. He, like anyone else who's spent decades in the public eye, has plenty of flaws. Even the recent rumors about his preference for Jon Scheyer over Tommy Amaker could be viewed as an unfair use of his power. No one, not even a living legend, is perfect.
As the cliche goes, though, we can't let perfect be the enemy of good. While Krzyzewski will obviously be missed for his coaching exploits, his lessons in leadership are also worth acknowledging before he leaves the court for the final time in March.