Complacent NASCAR Owners Are Considering a 40-Race Season, a Plugged-in Observer Reports
While NASCAR might be exploring an expanded schedule to generate more money, a longtime reporter says teams don't work hard enough on attracting sponsors.
It's funny how the 2022 exploits of Joey Logano and Ross Chastain are already old news to racing fans. The next NASCAR television contracts have become the preferred topic even though the current deals with Fox and NBC don't expire until after the 2024 season.
Owners of the teams comprising the Cup Series are pushing hard for more money, and an in-the-know observer thinks there are better options than where NASCAR executives are looking to make that possible.
NASCAR has a money problem
Fox and NBC are far into a contract that paid NASCAR more than $800 million this season for the television rights to the three national racing series. That sounds like a lot of money, but only 25% goes directly to team owners. Nearly all the rest goes to the tracks conducting the races, though a chunk of that comes back to the teams in weekly prize money.
The current contracts run for two more seasons, after which Cup Series owners are expecting both more money from media rights holders and a bigger percentage of the gross from NASCAR.
That must happen. A commonly cited estimate says teams derive 60-80% of their revenue from sponsorships, and that figure is entirely too high. TV money is guaranteed income, but sponsors work under year-to-year deals and are vulnerable to changing conditions. They slash ad spending when the economy sours, and that can hit teams with little warning.
Reporter says NASCAR is considering adding four points races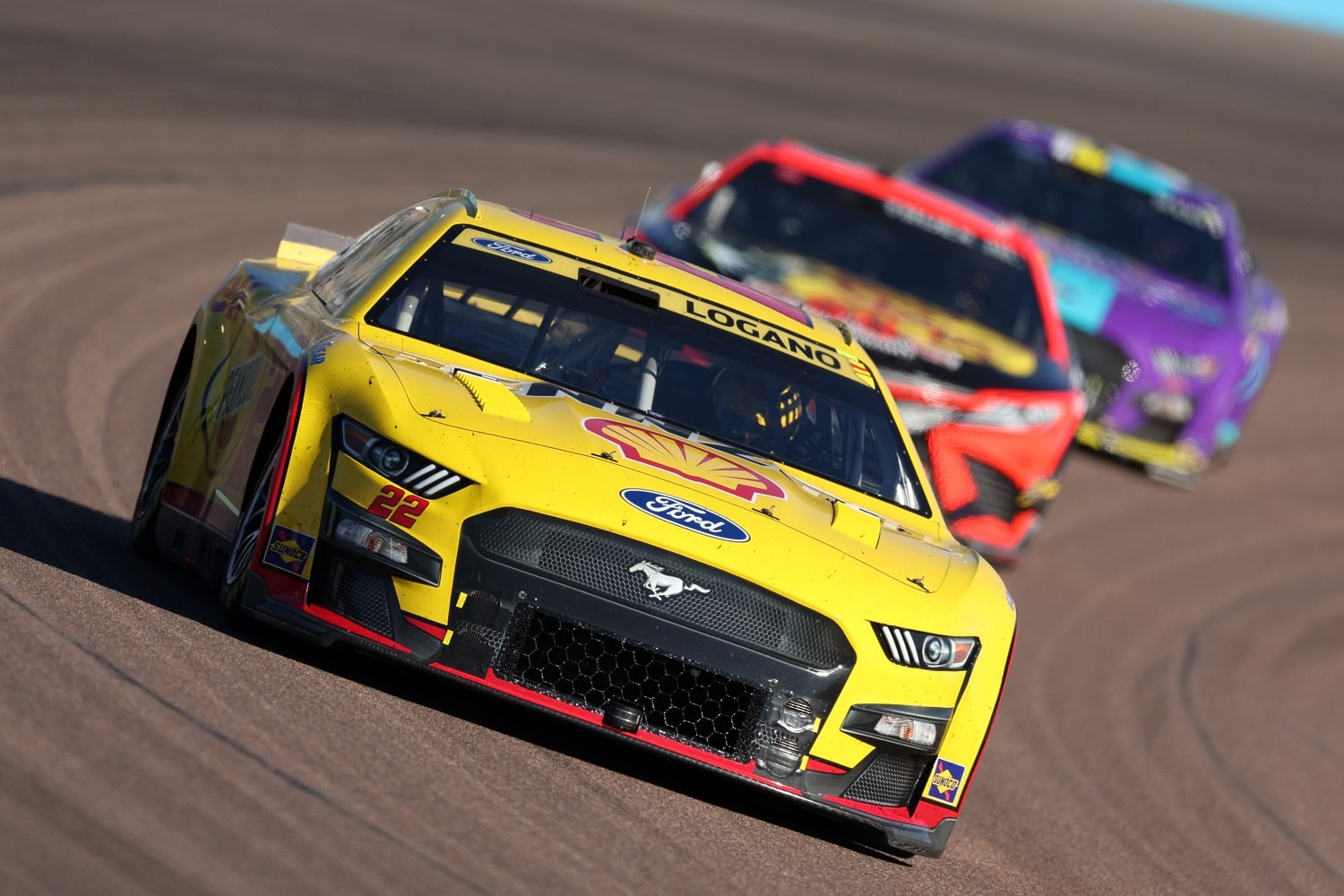 One way NASCAR can generate more media money is by selling rights for some of its races to streaming services like ESPN+ or Amazon Prime, who recoup part of their investment by charging subscribers. Racing fans already have anxiety over that because it likely means fewer races on free TV or cable.
Appearing on The Pit Reporters Podcast as the 2022 season was winding down this fall, longtime racing reporter Lee Spencer said NASCAR might try to get around that by expanding the schedule from the current 36 points races to 40 beginning in 2025. That would be in addition to the Busch Light Clash and the All-Star Race.
"You'll probably need the additional partners just to pony up the cash to make it work," Spencer said. "I'm hearing 42 (total) races. I think they set that up for the new TV schedule to give a little piece of the pie to everyone."
How that might work (or not work) is anyone's guess. NASCAR wisely waits for the NFL season to end before kicking off its regular season with the Daytona 500. The sport already goes head-to-head with pro football on most Sundays between Labor Day and the first weekend in November. Tacking on more fall races as NFL playoff races heat up is a bad idea, and weather limits options for venues.
The reporter says Cup Series team owners aren't working hard enough
Reporter Lee Spencer has worked for Fox Sports, Motorsport, and others over the years and now covers NASCAR for RacinBoys.com. She has a grasp of how the economics work and has been unimpressed by how track owners (including NASCAR) and the Cup Series teams have operated in recent years.
"I've got to say, over the last 10 years, I don't see teams working as hard to get sponsorships. I don't see tracks working as hard to get sponsorships," she said on the podcast. "To me, that's gravy, whatever they bring in – more so for the tracks and the teams.
"But in the last 10 years, we have seen teams go from working exceptionally hard to bring in sponsorship dollars to bringing in half-assed drivers that either write a check or bring a sponsor with them. And that dilutes the quality of the product on the racetrack. So, I kind of put it back to the teams to find competent sales people and marketing people to go out and sell."
That makes more sense than returning to the 1960s and trying to race for close to 11 months of the year.
Got a question or observation about racing? Sportscasting's John Moriello does a mailbag column each Friday. Write to him at [email protected].