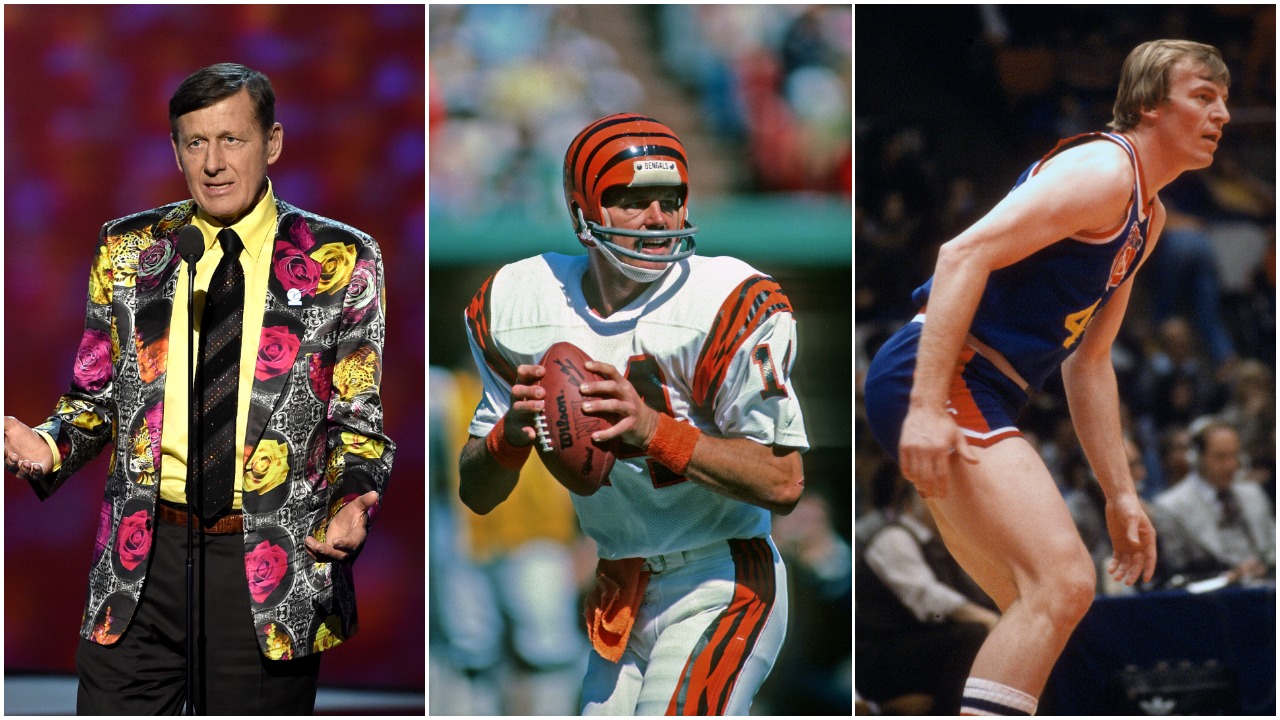 Craig Sager Was the High School Basketball Teammate of an NFL MVP and One of the Most Prolific Scorers in Hoops History
Legendary sports reporter Craig Sager was the high school teammate of both 1981 NFL MVP Ken Anderson and Denver Nuggets legend and Hall of Famer Dan Issel.
Like many in sports media, legendary reporter Craig Sager, who tragically died in 2016 following a lengthy battle with cancer, was an athlete in his own right before going into broadcasting. He played both basketball and football growing up in the suburbs of Chicago and even attempted to play both at Northwestern University before becoming the school's mascot. But while Sager himself didn't become a professional athlete, a couple of guys he grew up with did. In what may be the oddest trio of high school teammates in history, Sager, ABA and NBA All-Star Dan Issel, and longtime Cincinnati Bengals quarterback and NFL MVP Ken Anderson all suited up for Batavia High School back in the day.
Craig Sager was high school teammates with Dan Issel and Ken Anderson before becoming a legendary reporter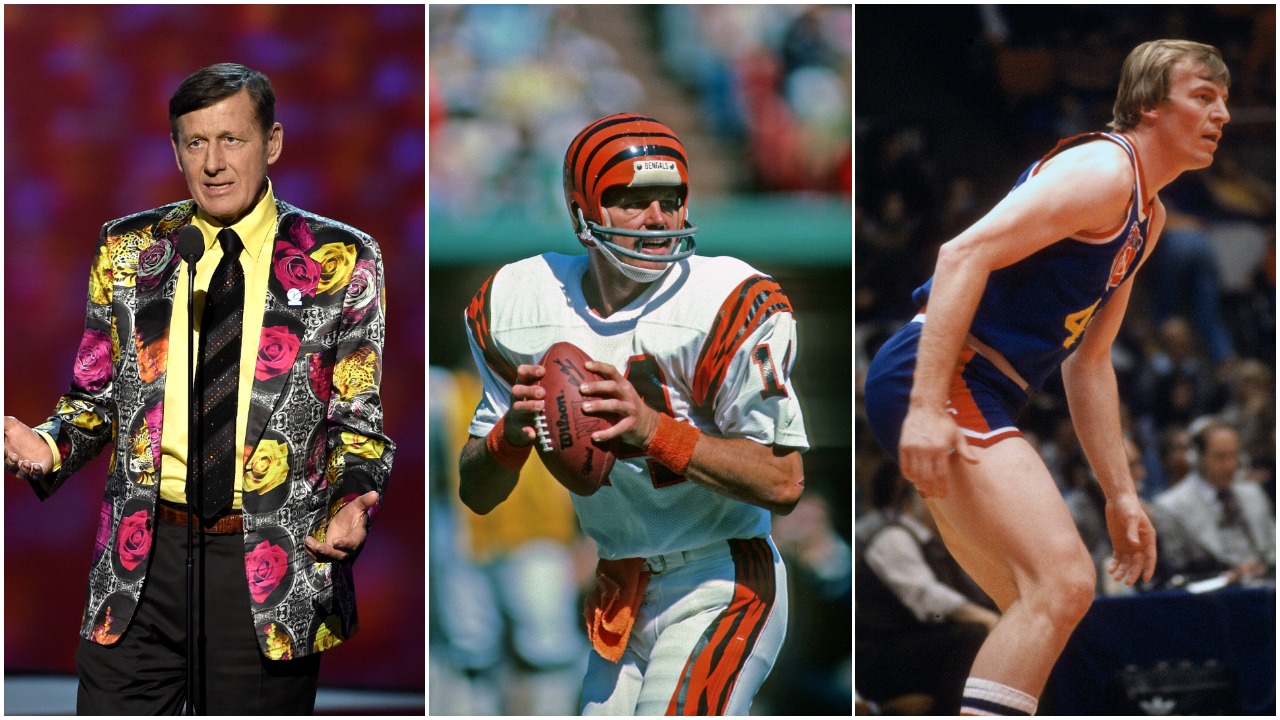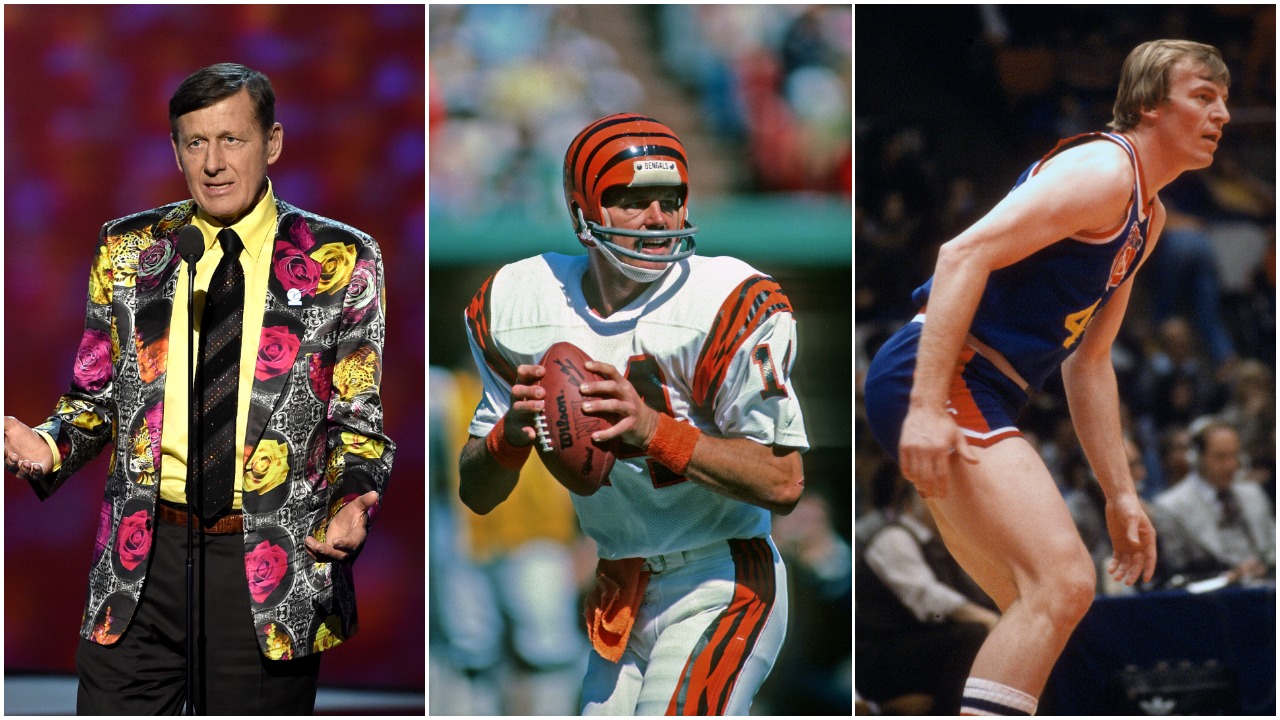 The youngest of the three, Sager was a freshman at Batavia High School in the mid-1960s when Issel was a senior and Anderson a junior. While Sager was closer with Issel's younger brother, Greg, he was teammates with Issel and Anderson on Batavia's basketball team, for whom he played four years.
After graduation, Sager attempted to continue his athletic career at Northwestern, where, as mentioned, he played both basketball and football. When that didn't work out, he became the school's mascot, Willie the Wildcat, while earning a Bachelor's degree in Speech.
He began his career as a reporter in Sarasota, Florida, and worked for several local television stations before getting his big break with CNN in the early 1980s. Sager remained at Turner Sports until his death in 2016 and is best known for his work as a sideline reporter for NBA games on TNT. In addition to his work at Turner, which included several sports outside of basketball, he also worked the Olympics and World Series for NBC.
Sager was inducted into the Sports Broadcasting Hall of Fame two days before his death and was posthumously honored with the Naismith Memorial Basketball Hall of Fame's highly-coveted Curt Gowdy Media Award in 2017.
Ken Anderson played football and basketball at Batavia and later became an NFL MVP with the Cincinnati Bengals
Ken Anderson played both basketball and football at Batavia, and his backyard adjoined Issel's. After high school, he had a stellar career at Division III Augustana College in Rock Island, Illinois, and still owns the vast majority of the Vikings' passing records.
Anderson was selected in the third round of the 1971 NFL draft (67th overall) by the Cincinnati Bengals, with whom he spent his entire 17-year career. He earned the first of four Pro Bowl selections in 1975 after throwing for a league-best 3,169 yards and 21 touchdowns and was also named a Second-Team All-Pro.
In 1981, Anderson threw for 3,754 yards and 29 touchdowns in leading the Bengals to a 12-4 record (still tied for the best mark in franchise history) and was named NFL MVP. That season also marked Cincy's first-ever appearance in the Super Bowl, a game that also marked the first Super Bowl appearance (and victory) for Joe Montana as he led the San Francisco 49ers to a 26-21 victory.
Anderson retired following the 1986 season, having thrown for 32,838 yards and 197 touchdowns. He's widely regarded as one of the best players not inducted in the Pro Football Hall of Fame.
Dan Issel was an ABA and NBA All-Star and was a featured speaker at an event honoring Sager following his death
Dan Issel was clearly (and obviously) the best basketball player of the three and averaged 25.8 points per game in leading Batavia to a 26-3 record and a regional title as a senior. Upon graduation, he enrolled at the University of Kentucky and averaged 25.8 points for Adolph Rupp over the course of three seasons.
In 1970, Issel was taken in the eighth round of the NBA draft by the Detroit Pistons but was taken in the first round of the ABA draft by the Kentucky Colonels. He chose to sign with the Colonels and quickly became one of the ABA's top scorers, leading the league in scoring as a rookie with 29.9 points per game.
In 1975, alongside future Chicago Bulls star Artis Gilmore, Issel helped the Colonels to an ABA title but was then traded to the Baltimore Claws. However, the franchise folded before the 1975-76 season began, and he was dealt to the Denver Nuggets, with whom he finished his career and was an NBA All-Star.
In 15 professional seasons, Issel was a seven-time All-Star and averaged 22.6 points per game. Taking both the ABA and NBA into account, he scored 27,482 points, currently the 11th-most in history. He was inducted into the Naismith Memorial Basketball Hall of Fame in 2006, and his No. 44 was retired by the Nuggets.
Shortly after Sager's death, Issel spoke on his former high school teammates and how Batavia helped shape all three of them (h/t Chicago Sun-Times).
"What Batavia instilled in all three of us –– myself, Kenny, and Craig –– was a solid work ethic."

Dan Issel on himself, Ken Anderson, and Craig Sager
lssel, who also once owned a farm with Anderson, was a featured speaker at an event held in Batavia's gym to honor Sager in the summer of 2017 and said that seeing Sager "have the success he had on the national level was so gratifying to all of us."
Stats courtesy of Sports Reference