Dale Earnhardt Defied His Intimidating Image When He Invoiced Dale Jarrett for a Borrowed Plane
Even though his motorsports career came to a tragic end in 2001, Dale Earnhardt still looms large over the NASCAR landscape. Even those who never saw him race know all about the Intimidator and his unwillingness to ever back down. Behind the scenes, though, the North Carolina native did have a softer side.
Take, for example, an interaction at the conclusion of the 1999 Cup Series campaign when Dale Jarrett won the title and needed to borrow Earnhardt's plane. While he eventually received a bill from the Intimidator, it included an unexpected bottom line.
Dale Earnhardt found fame and fortune as NASCAR's Intimidator
In the world of sports, plenty of athletes pick up ironic nicknames that belie their true character. Earnhardt, however, certainly deserved his title.
During his time on the track, the Intimidator had no problem doing whatever it took to win. While he could crush a driver's confidence with an icy glare, he also traded paint without fear and was willing to push the envelope. Take, for example, the famous Pass in the Grass; even running into the infield wasn't enough to slow him down.
Earnhardt could also be intimidating outside of his car, though. On one occasion, the NASCAR star broke his hand punching a man who poached a deer on his land. He was also known to use a pistol to send a message, although he used it on cars rather than people.
With all of that said, though, the Intimidator identity also proved to be a stroke of commercial genius. Whether you loved or hated Earnhardt, just about every NASCAR fan wanted to know what he'd do next.
Dale Jarrett never had to pay for borrowing the Intimidator's plane
While he could certainly be an intimidating guy on and off the track, Earnhardt also had a softer side. Just ask one of his fellow drivers.
In 1999, Dale Jarrett claimed the NASCAR Cup Series title and wanted to head to New York City with his team for the annual awards dinner. Earnhardt stepped in and provided his plane for the occasion.
"I kept asking him for the bill; my accountant wanted the bill so we could pay it and include it in our taxes for that year," Jarrett recalled on NASCAR.com. "They had rented us the plane, carried 34 or 35 people to New York and then back home."
After enough requests, the bill finally arrived. When Jarrett opened the envelope, though, he didn't have to reach for his wallet.
"Finally, around Dec. 27, I got the bill," he continued. "I opened the envelope, and on the bill [Earnhardt] had written 'Congratulations on your championship. No charge.'"
Dale Earnhardt also handed a preacher a paper bag full of cash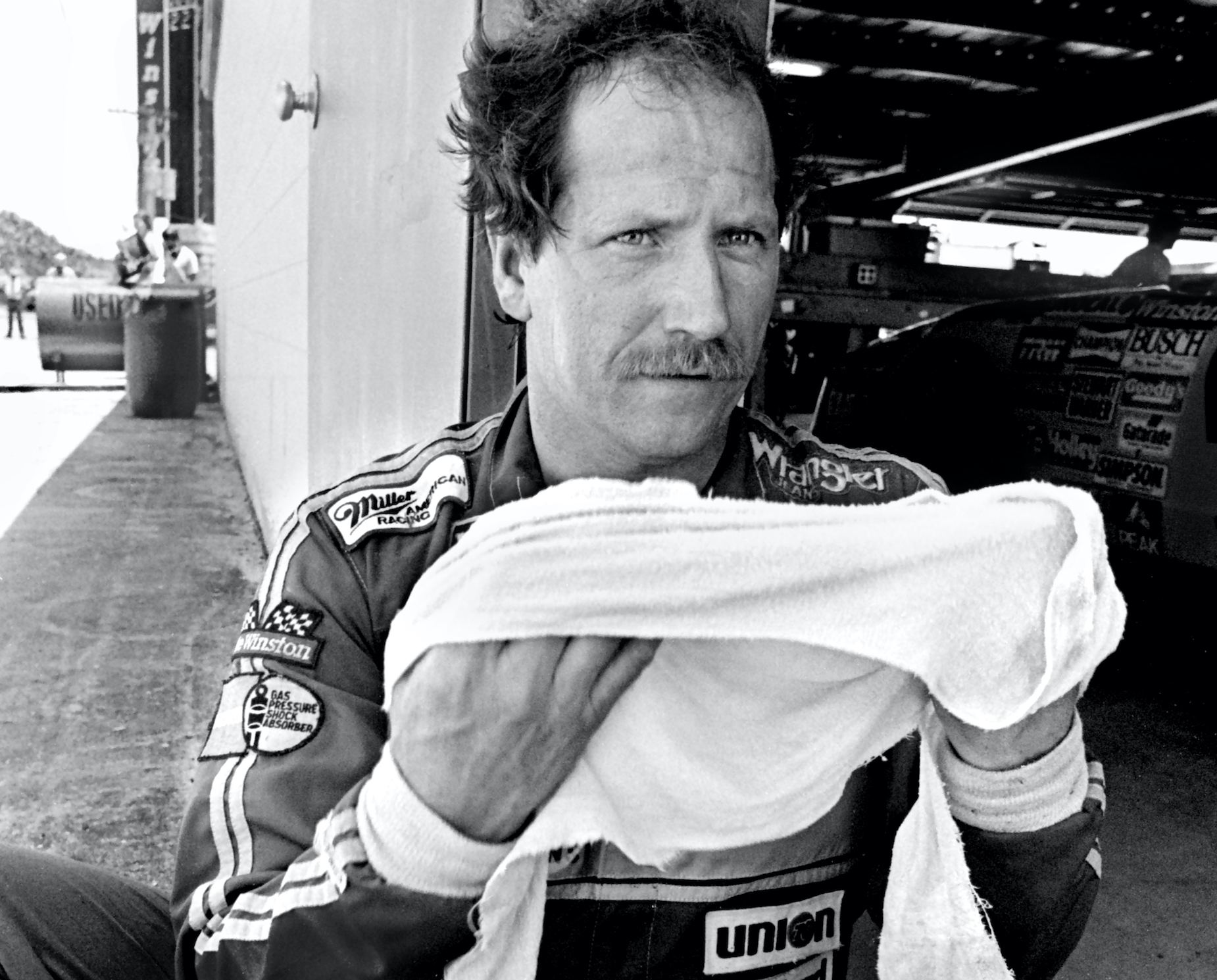 Earnhardt's generosity wasn't only reserved for his peers on the NASCAR circuit, though. On at least one occasion, he stepped up to help a man from his distant past.
According to Don Hawk, the former president of Dale Earnhardt Industries, a man once passed by the garage looking for the Intimidator. He apparently explained that he used to be "a drunk" but wanted to tell Earnhardt that he had turned his life around and become a preacher. During the course of that conversation, he also mentioned that his church didn't have a parking lot. Instead, everyone left their cars on the grass.
That situation, it seems, wasn't acceptable to the Intimidator.
"We get done talking, Dale takes the guy for a ride around the property, brings him back in my office, and says, 'Talk to Hawk for a couple of minutes. I'll be back,'" Hawk told NBC Sports. "[Earnhardt] comes back in with a brown bag full of cash and said, 'Turn that grass into a parking lot and don't tell anyone I gave it to you.'"
The Intimidator might have been tough, but he could also step up when someone needed a hand.