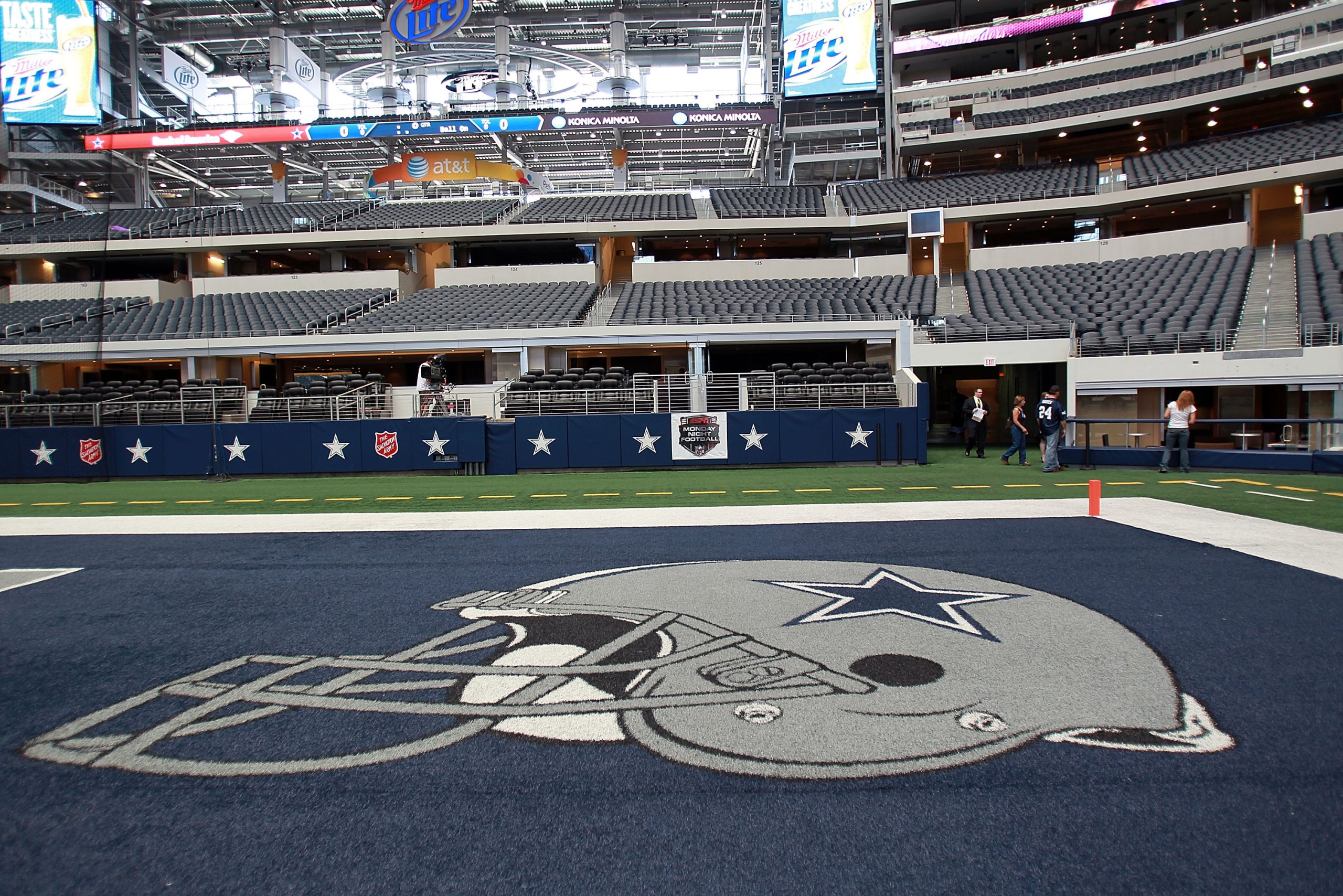 The Dallas Cowboys Were One of Just Five NFL Teams Eligible for 'Hard Knocks' and Were Chosen Simply Because They're More Interesting Than the Others
A look at the five teams that were eligible to appear on 'Hard Knocks' and why the Dallas Cowboys were chosen.
On Friday, it was announced that the Dallas Cowboys will be featured in the 16th season of Hard Knocks, the HBO series which first premiered in 2001 that follows an NFL team through training camp as it preps for the upcoming season. Now, it makes perfect sense for the Cowboys to be the team featured this year given all the storylines surrounding the team heading into the 2021 campaign with Dak Prescott's comeback, Dan Quinn trying to fix the worst defense in franchise history, Ezekiel Elliott coming off his worst NFL season, anything Jerry Jones does, etc.
And let's face it. The Cowboys equal ratings. Win or lose, good or bad, the Cowboys move the needle. Their fans tune in to watch them win and everyone else tunes in to watch them lose. They're essentially the Floyd Mayweather of the NFL. But the biggest reason the Cowboys were chosen is that they were one of just five eligible NFL teams to appear on the show and they're just the most interesting.
You see, back in 2014, the NFL and its 32 teams came to an agreement regarding eligibility for Hard Knocks. First, a team can't have a first-year head coach. Secondly, the team can't have made the playoffs in the last two seasons. And lastly, the team can't have appeared on the show in the last decade. Of course, these rules go out the window if a team volunteers to do the show, which is a bit of a rarity but has reportedly occurred in the past.
So who were the other four teams eligible for Hard Knocks?
Arizona Cardinals
While we're simply starting with the Arizona Cardinals for alphabetical reasons, this is probably the only other team that would have been just as interesting on Hard Knocks as the Cowboys. The Cardinals were on the cusp of making the NFL playoffs last season but lost their final two games and came up just short, tying with the Chicago Bears for the final wild-card spot but losing in a tiebreaker based on record versus common opponents.
Kyler Murray always makes for a good story so we likely would have seen a lot of him had Arizona been chosen for Hard Knocks. The same goes for DeAndre Hopkins. There are also quite a few new faces with the Cardinals, most notably J.J. Watt, A.J. Green, Rodney Hudson, and Malcolm Butler. And there would have been the possibility of seeing Larry Fitzgerald's final training camp, although we still don't know what's happening with him just yet.
Carolina Panthers
It's highly unlikely HBO had much interest in the Carolina Panthers for Hard Knocks. It's not that there aren't interesting storylines surrounding the team heading into the 2021 season, but they're just not as big as the ones involving the Cowboys. Sam Darnold isn't Dak Prescott. Christian McCaffrey should be healthy after missing all but three games last year, but, again, his comeback won't be as scrutinized as Prescott's.
The Panthers have some extremely talented young players in Derrick Brown, D.J. Moore, Donte Jackson, and others, but they're not bringing in ratings like Ezekiel Elliott, Amari Cooper, or CeeDee Lamb. And while they have a fun head coach in Matt Rhule and an aggressive GM in Scott Fitterer, they're not Mike McCarthy and Jerry Jones. If they miss out on the postseason again this season, they could be an option in 2022.
Denver Broncos
Had the Denver Broncos been able to swing a trade with the Green Bay Packers for Aaron Rodgers, I have no doubt in my mind that they would have been the pick for Hard Knocks as that's easily been the biggest story of this NFL offseason. But they didn't and a QB competition between Drew Lock and Teddy Bridgewater just doesn't sound as interesting, does it?
The most compelling story with the Broncos leading into the '21 campaign is easily the return of Von Miller, who missed all of 2020 with an ankle injury. Head coach Vic Fangio would have certainly been entertaining as he's got no problem speaking his mind on just about anything.
New York Giants
A big selling point for HBO with the New York Giants could have been all those TV viewers in the Big Apple. But, of course, a lot of those same people could tune in to this season of Hard Knocks just to see how dysfunctional the Cowboys could be. But perhaps HBO didn't want to deal with Giants owner John Mara, who's never been shy about saying that he never wants his team on the show. And head coach Joe Judge, a longtime assistant to Bill Belichick, doesn't seem like he'd be the most entertaining person to watch.
But there certainly would have been storylines with the G-Men as Daniel Jones faces what could be his make-or-break year in New York. You've got Saquon Barkley coming back from a torn ACL. Like the Panthers, the Giants could easily be the selection next year if they miss out on the playoffs. Or maybe Mara fires Judge so he can apply that first-year head coach rule.
The 16th season of Hard Knocks featuring the Dallas Cowboys is set to premiere on HBO on Tuesday, August 10, at 10:00 p.m. Eastern.