Dan 'Big Cat' Katz Has Built an Impressive Net Worth From the Ground Up
Social media and podcasts allow sports enthusiasts to become famous and build their own followings without the support of major sports media entities like ESPN or Fox Sports. One company that's built itself up from nothing to a popular platform for personalities is Barstool Sports. The digital media company began as a print publication in 2003. Nearly two decades later, it's a leading producer of sports content.
One of the most popular personalities who emerged from barstool is Dan Katz, better known by his nickname "Big Cat." Thanks to his association with Barstool Sports, the podcast host has built up a multimillion-dollar fortune.
Nearly two decades of Barstool Sports
Dave Portnoy, known to Barstool fans as "El Presidente," started the brand as a local paper in the Boston area in 2003, according to Fox Business. He felt there was a void in the market for analysis geared toward sports betting.
The University of Michigan graduate wrote the publication's first issues himself and handed them out to commuters. Portnoy eventually found other writers to join him in the project, including ESPN NFL draft analyst Todd McShay. From there, Barstool Sports' popularity grew.
The company launched a digital component in 2008, and its popularity and valuation have grown immensely in the years since. The personalities on Barstool's various platforms are a major reason for this. But we have to acknowledge the controversies along the way, which gives Barstool extra notoriety.
Who is Dan 'Big Cat' Katz of Barstool Sports?
Heightline reports that Dan Katz is a Massachusetts native who joined Barstool Sports in the company's early days. As one of the company's first content creators, the now-37-year-old was in the right place at the right time.
Katz has built up a social media following of nearly 800,000 people. The bulk of his following comes from his stardom on the Pardon My Take podcast. Big Cat launched the comedic sports podcast through Barstool Sports in 2016 and co-hosts with the popular personality PFT Commenter.
Pardon My Take includes sports news, guest interviews, and other original segments. If the format seems familiar, that's probably because it essentially satirizes sports talk shows like Pardon the Interruption and First Take, from which it takes its name. In 2017, the Big Lead put Katz at No. 1 on its list of the Sports Media Talents Under 40.
The popularity of PMT, as it's known among its fans, has launched Katz into more mainstream media. He hosted ESPN's late-night show Barstool Van Talk, but it was canceled after airing a single episode because of pushback against the network regarding Barstool Sports' controversies.
Katz regularly contributes to PFT Live, The Dan Patrick Show, and Men in Blazers. From 2019-20, Big Cat co-hosted another podcast, The Corp, with one of the biggest names in sports in the 21st century, Alex Rodriguez.
What is Big Cat's net worth?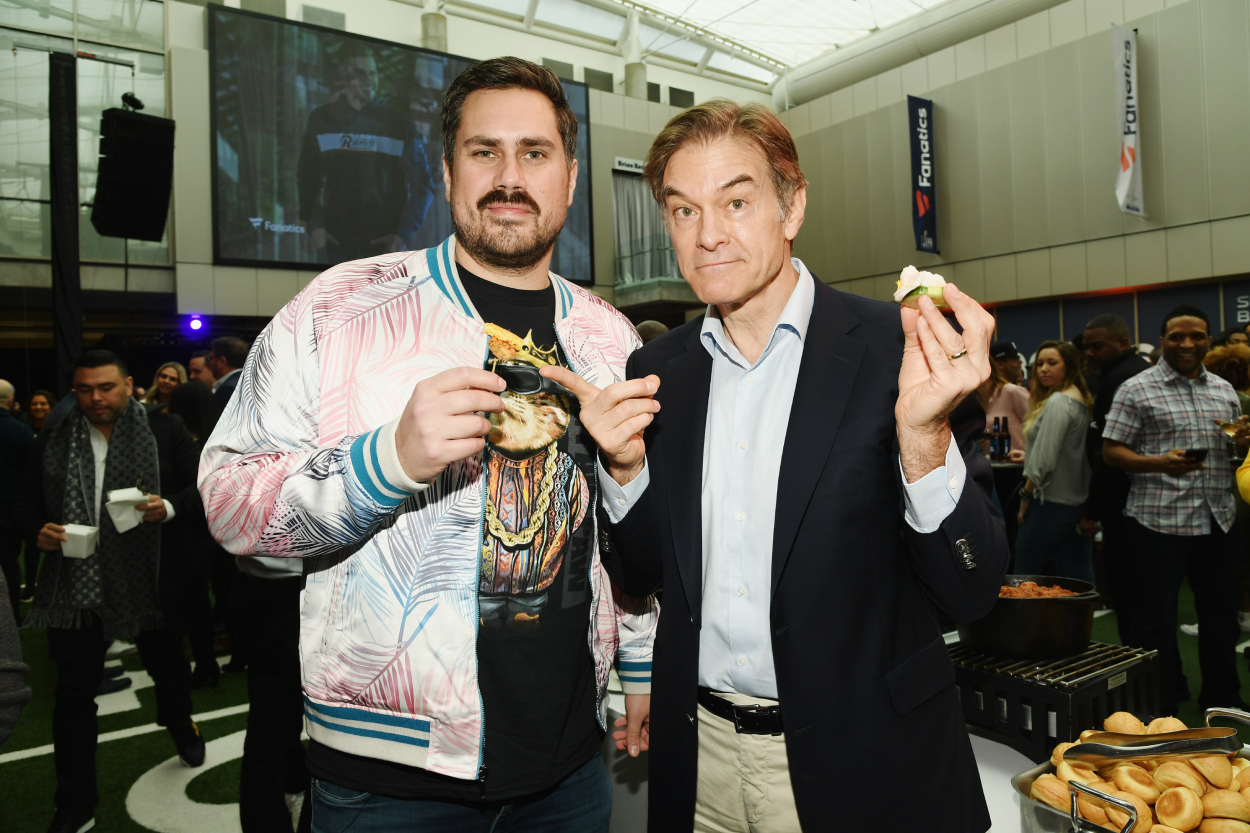 Between all of his income sources, Dan "Big Cat" Katz has an estimated net worth of $2 million, according to Celebrity Net Worth. That's not bad for someone who became known for working with a website that essentially satires traditional sports media outlets.
Katz joined Barstool before it was a big deal and getting investments from bigger media companies. So he likely didn't think he or the company would ever reach the heights of popularity and notoriety they have now.
Big Cat is believed to have an ownership stake in Barstool because he came aboard early in the company's history. With the company's valuation in the hundreds of millions of dollars, even a small percentage of the company isn't an insignificant amount of money.