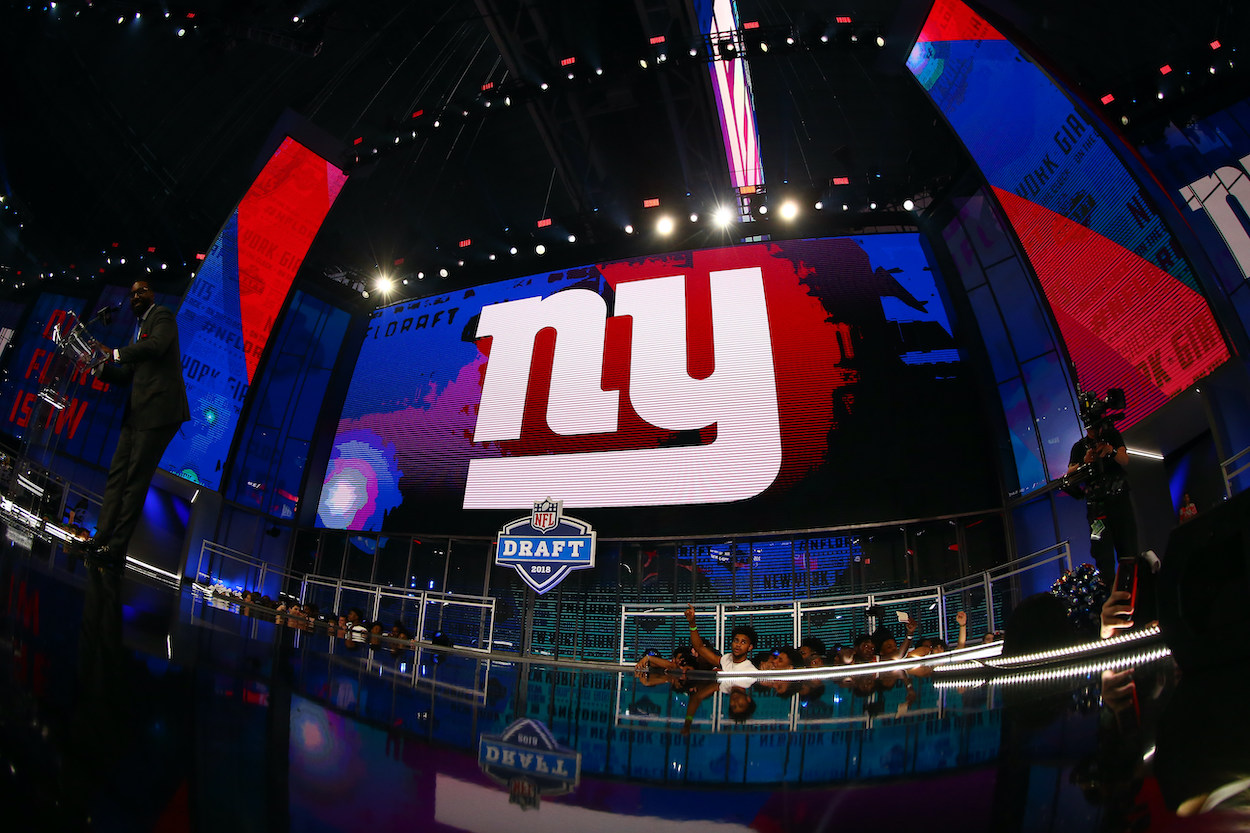 Daniel Jeremiah Reveals the New York Giants 'Would Love to Get out of the 5th Pick' But There's 1 Major Obstacle
The New York Giants would love to trade back in the 2022 NFL draft, but there is an issue standing in their way that likely won't allow this.
In modern NFL draft theory, trading back is more desirable than trading up. The idea is that the more bites of the apple you get, the better chance you have to hit on a starter or even a star. With two picks in the top 10 of the 2022 draft, the New York Giants — under the new management of general manager Joe Schoen and head coach Brian Daboll — would love to trade back to get more picks. However, NFL Network draft guru Daniel Jerimiah says there's one major flaw standing in the way of that plan.
The New York Giants want to trade back in the 2022 NFL Draft
The 2022 NFL Draft is a fascinating one. Teams will draft future NFL stars, although they may not come from the top of the first round this year like many previous drafts.
This makes the New York Giants' plans to find a trade partner willing to come up for a specific player difficult, as NFL Network draft analyst Daniel Jeremiah explained during his appearance on the Pat McAfee Show:  
Usually, when you have trade-ups, you're talking about quarterbacks, and it just comes down to where everybody feels on these dudes. … So, if you want one, and you think that Carolina might take one at six, then you gotta get to five, and everybody that I talk to says that the Giants would love to get out of the fifth pick. So, that would be kind of an opportunity spot right there. I don't know that there's a quarterback really kind of worth it up there in this draft.

Daniel Jeremiah on the New York Giants trading back in the NFL draft
That's why the Giants are between a rock and a hard place at No. 5. There isn't necessarily a player they love at that spot, but there also isn't a QB that a team will be compelled to come up and get ahead of the Panthers taking one at No. 6.
The 2022 NFL Draft quarterback conundrum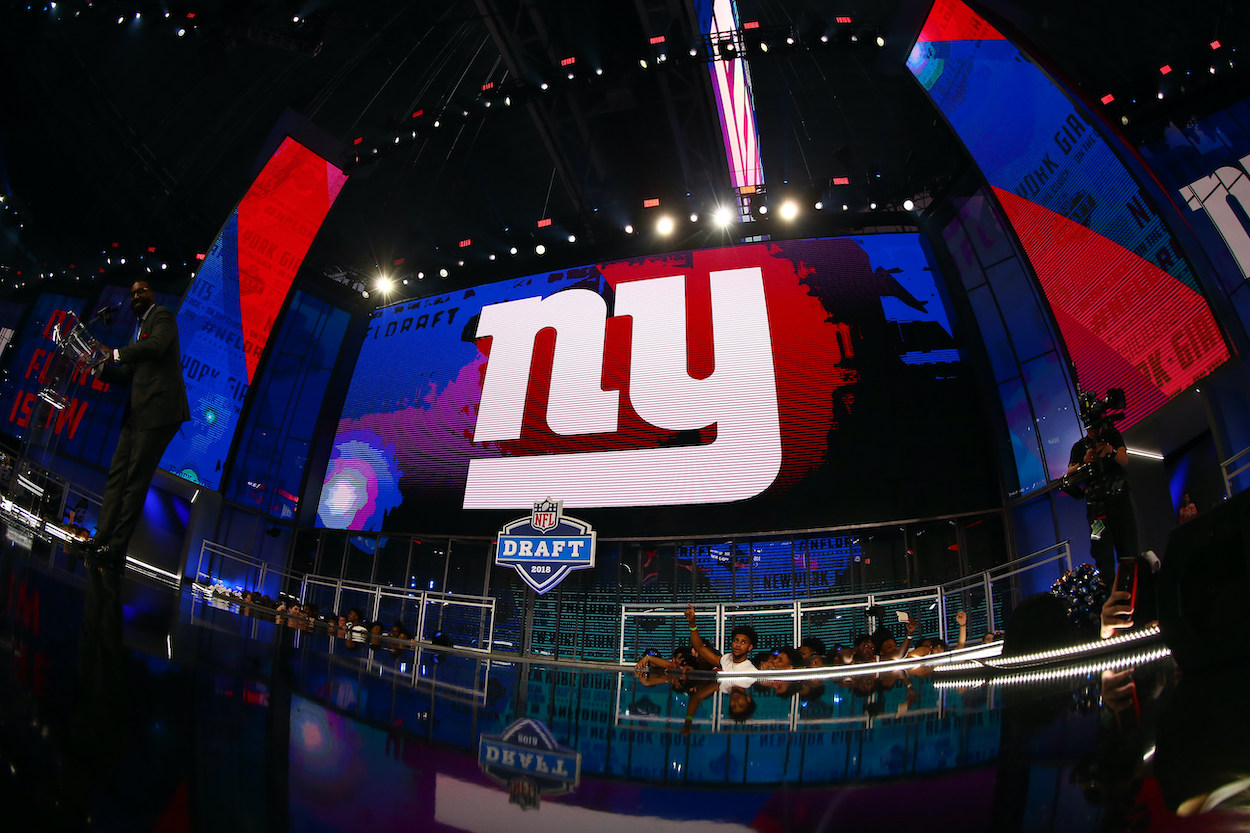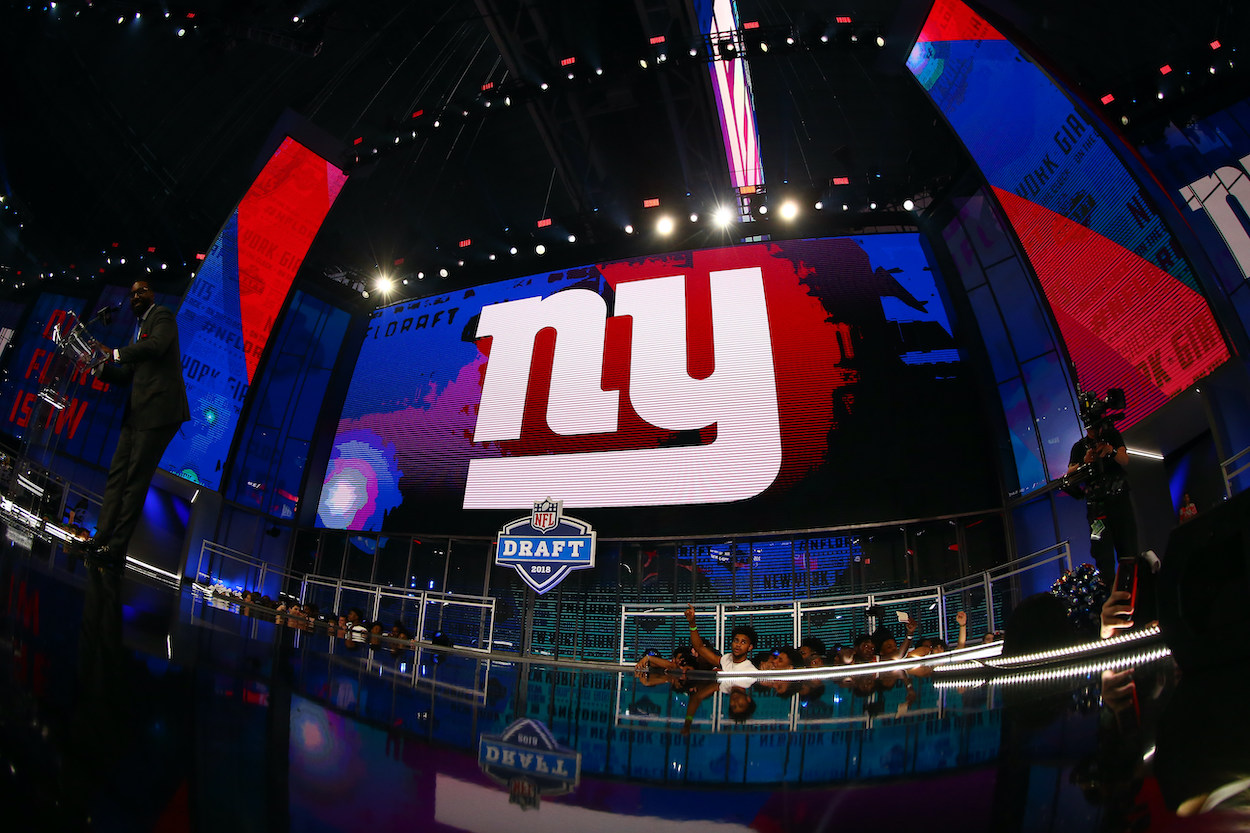 The New York Giants likely won't be able to trade back because of the lack of high-end quarterback talent in this year's draft. Interestingly, if there were top five-worthy QBs available for selection, the Giants would probably take one with the fifth pick or even package five and seven to move up.
Instead, the team is apparently sticking with the No. 6 overall pick from the 2019 draft, Daniel Jones.
While none of the QBs in this draft are wowing teams, chances are that at least one of them will become a good starting signal-caller in the league. The 2015 class of Jameis Winston, Marcus Mariota, and Trevor Siemian was the last time there wasn't a playoff-caliber starter in the entire draft. And you have to go back to 2013 to find a draft with less than two QBs taken in the first round (EJ Manuel).
This season, QB beauty is in the eye of the beholder, and there are five passers that teams will undoubtedly fall in love with. These players are Pittsburgh's Kenny Pickett, Liberty's Malik Willis, Cincinnati Desmond Ridder, Ole Miss' Matt Corral, and North Carolina's Sam Howell.
After that, there are a few QBs who could turn into late-round gems, ala Dak Prescott, Russell Wilson, or even Tom Brady. On this list is Nevada's Carson Strong, Western Kentucky's Bailey Zappe, Western Michigan's Kaleb Eleby, and Iowa State's Brock Purdy, all could fit this bill.
The New York Giants could pick a QB 
While they won't pick a new signal-caller at No. 5 or No. 7, the New York Giants could take their next franchise passer as early as No. 36 in the second round.
After sending four coaches to Sam Howell's pro day, chatter is picking up that the Giants are high on the Baker Mayfield-esqe QB. He has good (not great) athleticism and arm talent and plays with a swagger that could pay off at the next level.
While Howell initially looked like a Day 3 pick, the buzz is growing around the North Carolina native. He likely won't sneak into the first round, but if the Giants wait until No. 67 in the third round, he could be off the board.
The most interesting thing about Big Blue picking Howell — or any QB for that matter — is what it will do to Daniel Jones. Will competition raise his level of play? Or will it undermine his confidence that the entire Giants power structure has spent the last few months trying to build up?
We'll get out first answer to these questions when the Giants start making draft picks early in the evening on April 28.
Like Sportscasting on Facebook. Follow us on Twitter @sportscasting19.