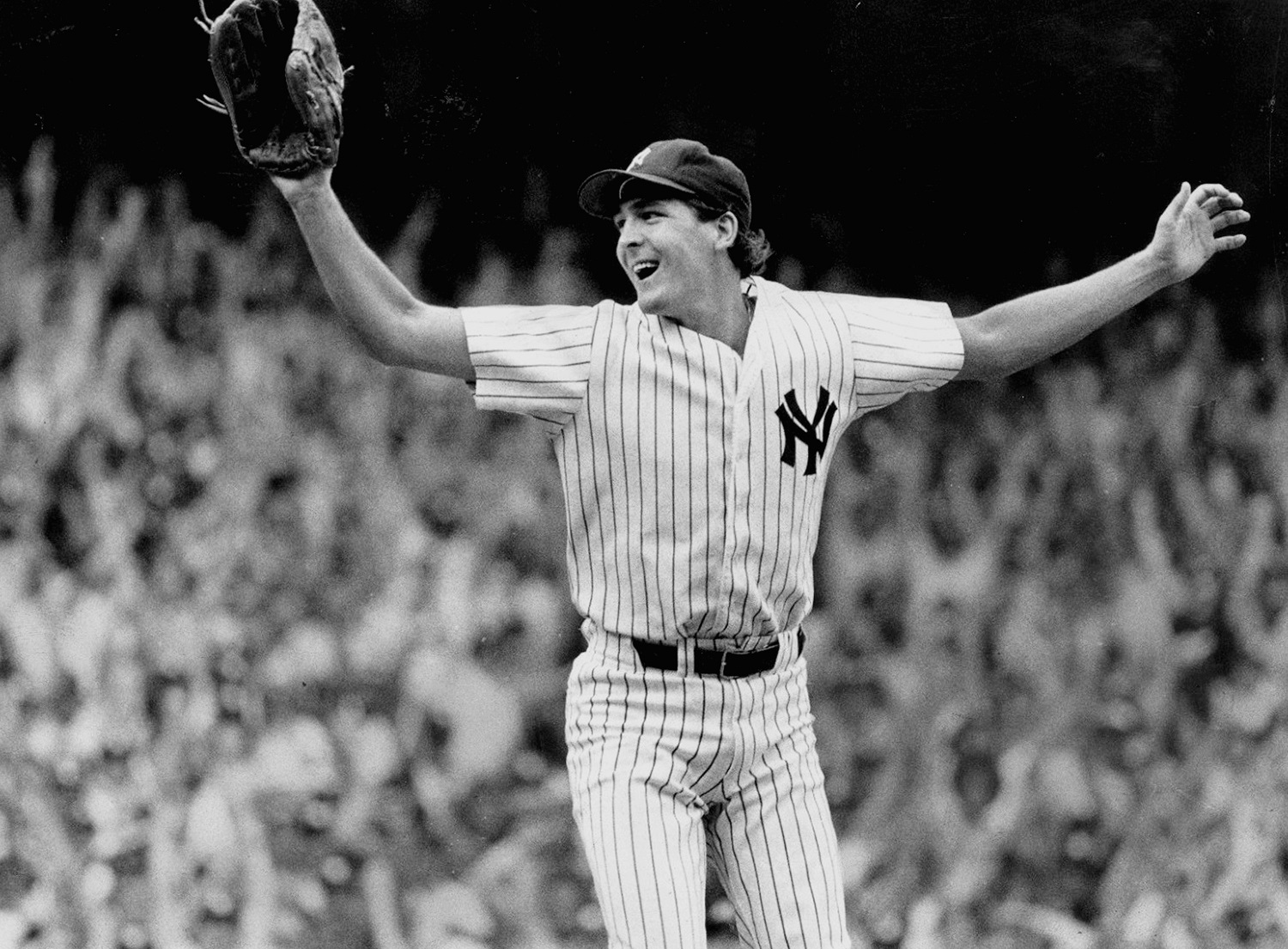 Dave Righetti's Fourth of July No-Hitter Was the Most American Thing Ever
Dave Righetti of the New York Yankees pitched a July 4 no-hitter in 1983.
A Sunday afternoon that had all the makings of a routine day on the diamond turned into the signature moment of Dave Righetti's career as the New York Yankees pitcher created Fourth of July fireworks by throwing a no-hitter.
It all started with Dave Righetti being snubbed
Dave Righetti was an angry young man when he took the mound at Yankee Stadium on July 4, 1983. The 24-year-old left-hander, two years removed from being selected the American League Rookie of the Year, had a solid season going but was snubbed – not once, but twice – when the All-Star Game selections were announced. Passed over on the original list, he lost out again when teammate Ron Guidry bowed out and AL manager Harvey Kuenn picked Tippy Martinez as the sub.
Righetti was coming off a shutout, the first of his career, in his previous outing. He wanted to show Kuenn how he felt about the All-Star Game snub. But being steamed on a steamy day was not a recipe for success.
Righetti had once struck out 21 batters in a minor-league game, so his stuff was obviously good. But striking out seven of the first nine Boston Red Sox batters in 94-degree heat was going to take a toll by the late innings. Catcher Butch Wynegar started pacing him, and Righetti eased up, letting his defense do its job.
Had he given it any thought, Righetti might have thought he was better off taking his chances by throwing heat and racking up strikeouts.
So much could have gone wrong for the Yankees left-hander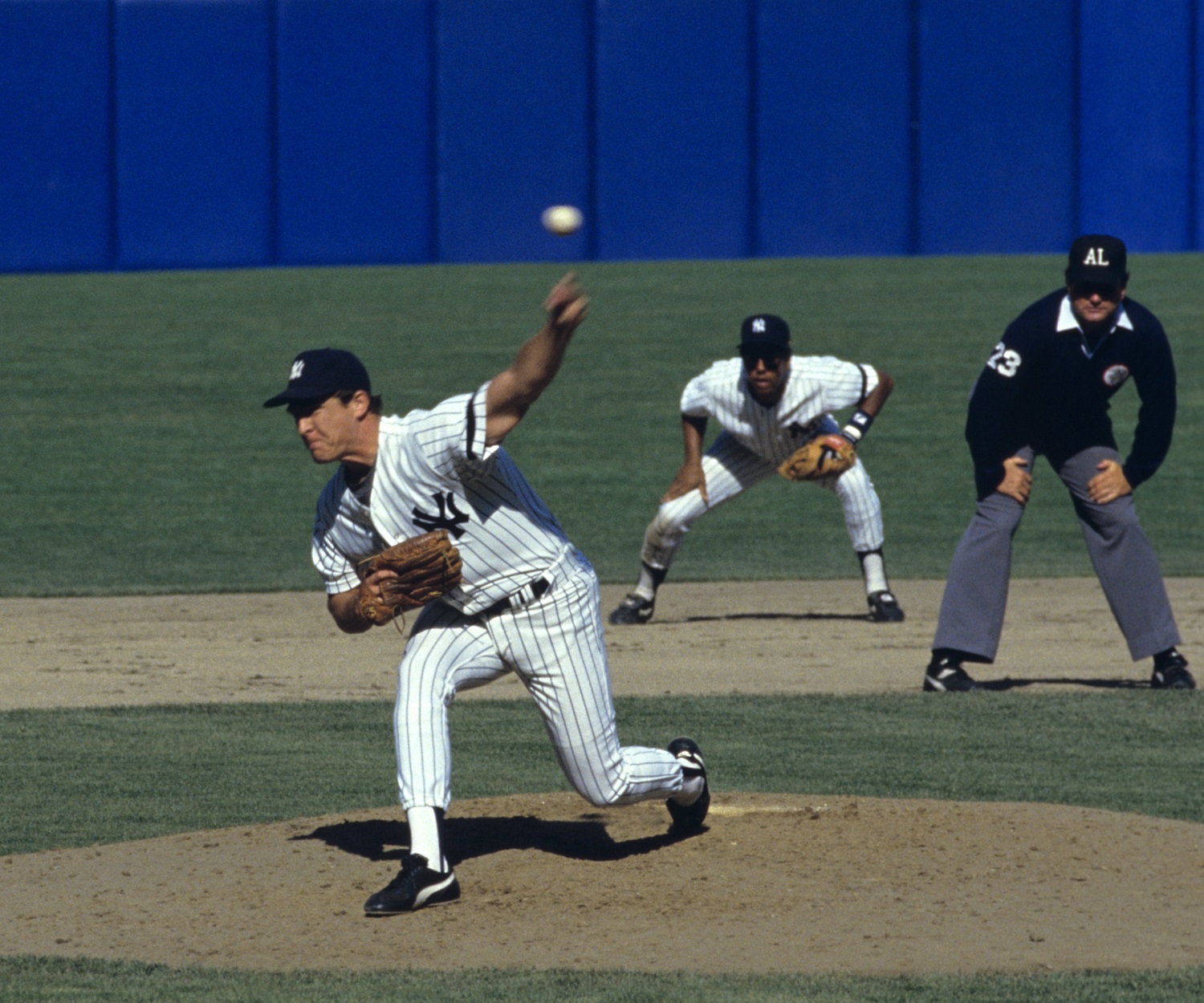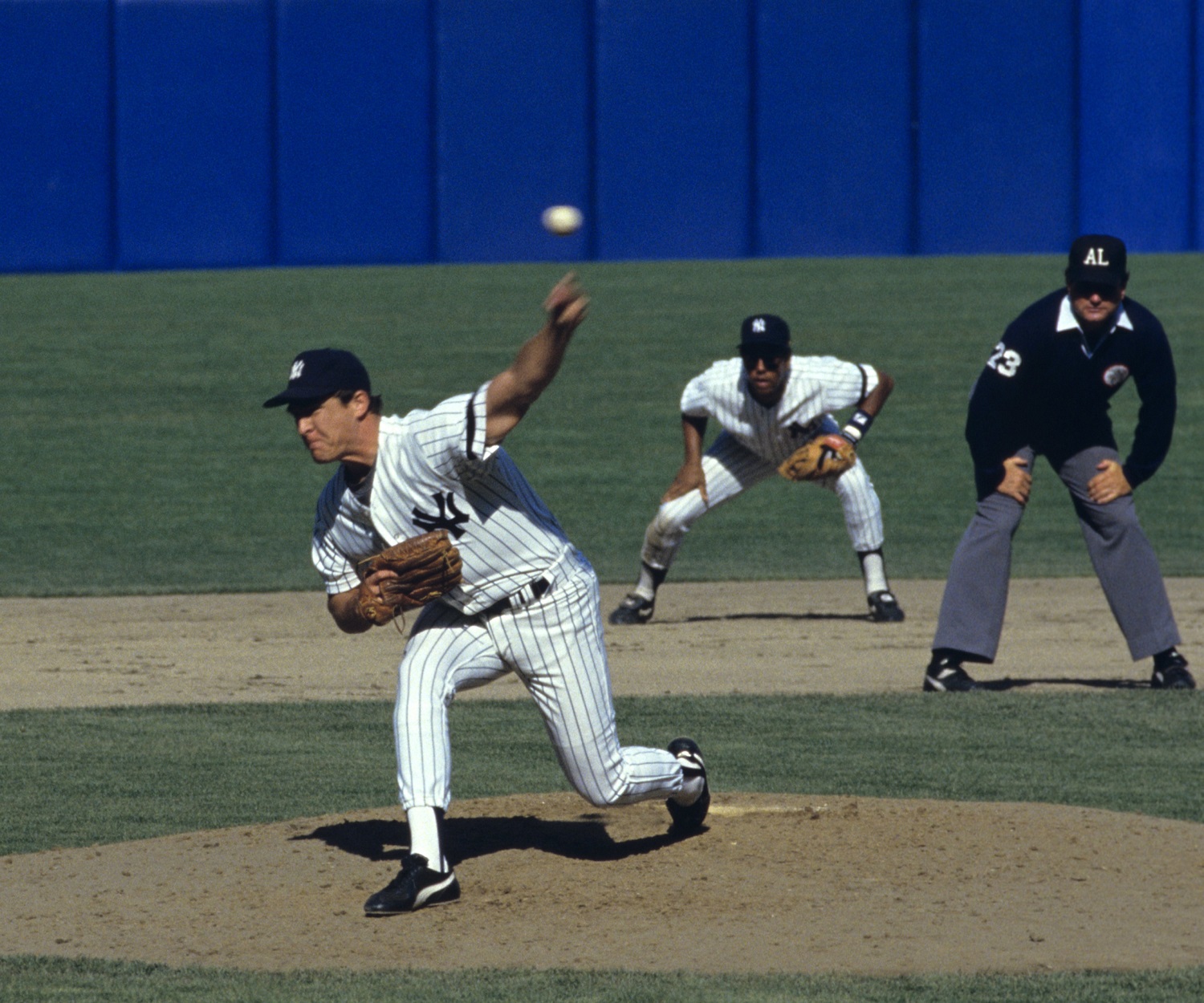 The Yankees and Red Sox were playing a day game following a night game ahead of the three-day All-Star break, and manager Billy Martin didn't have his best lineup on the field.
With Graig Nettles takings the day off while recovering from pink eye, 41-year-old Bert Campaneris was playing third base. Andre Robertson was filling in for Willie Randolph at second and the slower than slow Roy Smalley was the shortstop. Dave Winfield was a very good outfielder, but centerfield wasn't his best position.
There was one other change in the lineup. Every-day first baseman Ken Griffey Sr. was also on the bench, replaced by a rookie by the name of Don Mattingly.
With a makeshift lineup like that, any routine grounder had the potential to become a seeing-eye single. Instead, the defense proved flawless, with Smalley making the defensive play of the game by reeling in Glenn Hoffman's blooper to short left in the sixth.
Righetti had one more obstacle in his way. The game was delayed in the eighth inning after plate umpire Steve Palermo injured a knee. Palermo finished out the game but would miss six weeks following knee surgery.
Righetti was greeted by a huge ovation as he took the mound in the top of the ninth inning. "I didn't know this guy had a no-hitter going," Wynegar recalled Palermo admitting.
"That's what makes you the wizard. You just stay right in the moment," Wynegar told the umpire.
Dave Righetti earned his July 4 no-hitter
Dave Righetti walked light-hitting Jeff Newman to start the ninth inning. Glenn Hoffman grounded into a potential double play, but Andre Robertson didn't get enough on the relay throw. Jerry Remy became the second out on a grounder that advanced Hoffman to second.
Now, it was Righetti against Wade Boggs' who'd hit .349 a year earlier as a rookie and was on the way to the first of his five AL batting titles.
On a 1-2 pitch, Righetti though he'd hit the outside corner with a fastball, but Palermo called it a ball.
Wynegar was set to call for another fastball, but he put down the sign for a slider. The pitch would be just off the outside corner, but Boggs chased it and missed.
Long after the game, Boggs would reunite with Righetti and lament that both of his hard-bit balls that afternoon landed in Dave Winfield's glove.
"I said, 'Boggsy, you're going to the Hall of Fame,'" Righetti said. "'Can I have my moment, please?'"
Fun facts about the Fourth of July no-no
The no-hitter was the second shutout in a row for Righetti as well as the second and last of his career. He moved to the bullpen the following season and finished his 16-year career with 252 saves.
A few more tidbits from July 4, 1983:
Yankees owner George Steinbrenner missed the game in order to celebrate his birthday with family in Florida. Former president Richard Nixon sat in the owner's box that afternoon and wrote Righetti a congratulatory note afterward.
Righetti struck Wade Boggs out twice. That was the last time in the 1983 season that Boggs fanned twice in a game.
Righetti threw 132 pitches in his last complete game of the season and one of just 13 in his career.
The masterpiece was the first no-hitter at Yankee Stadium since Don Larsen's perfect game in the 1956 World Series.