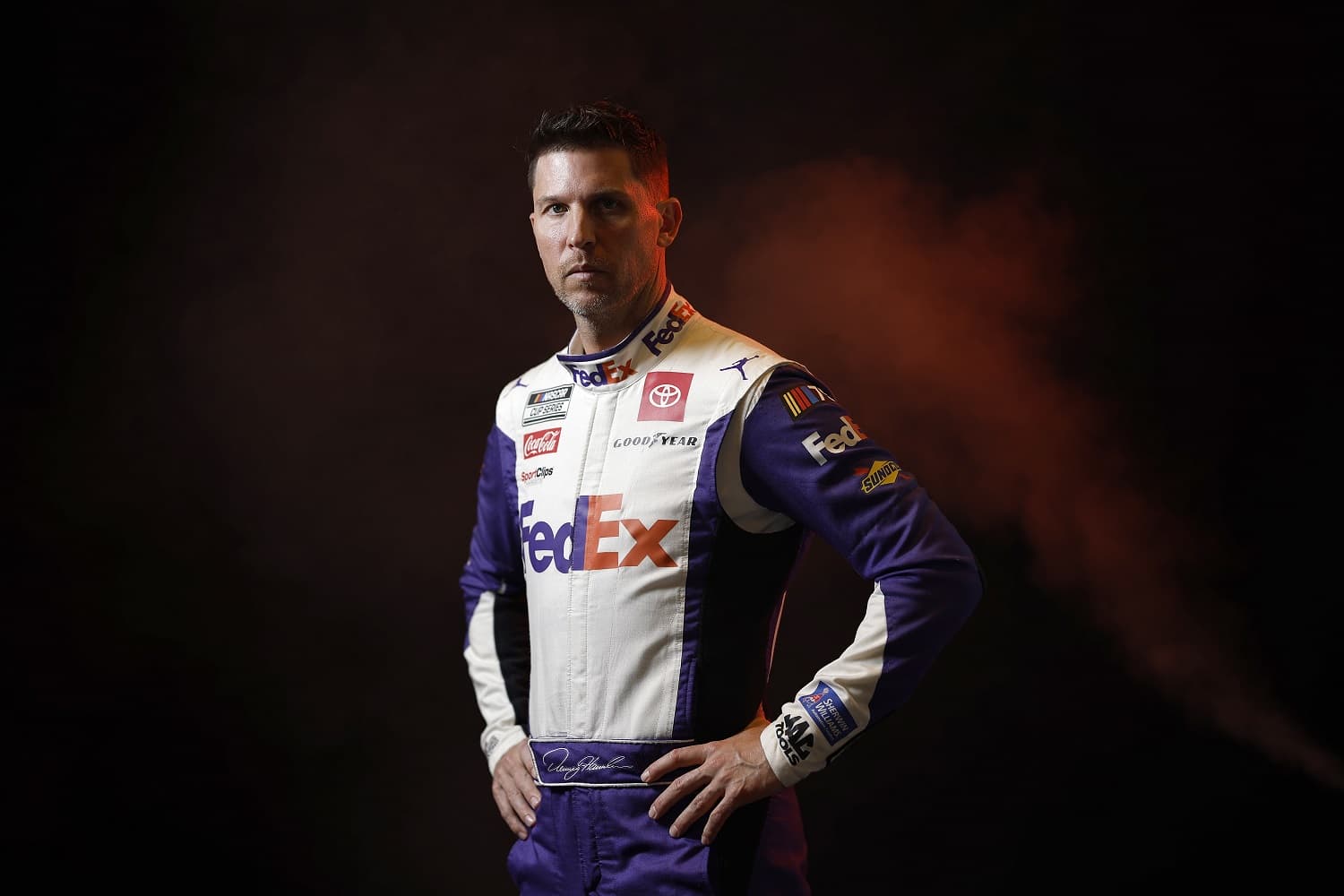 Denny Hamlin Made a $50,000 Mistake To Start His Day at Richmond
Denny Hamlin wrecked a driver at Richmond while his appeal for admitting to wrecking another driver is still pending.
An appeals panel reduced Hendrick Motorsports' penalties last week. When it's time to make his case this week, Denny Hamlin will be lucky not to get laughed out of the room after what he did Sunday at Richmond Raceway.
The driver of the No. 11 Toyota for one of the best-funded NASCAR teams punted a car owned by one of the least-competitive teams in the Cup Series for having the audacity to be in front of him 45 laps into the race.
Considering the circumstances behind the penalty he's appealing, Hamlin might as well write the $50,000 check to NASCAR's charitable organization first thing Monday morning.
Denny Hamlin finished 20th at Richmond Raceway
Joe Gibbs Racing cars have a history of excellence on the three-quarter-mile oval at Richmond Raceway. Six JGR drivers have won there a combined 18 times, including six victories by Kyle Busch and four by Denny Hamlin, who's also been the runner-up four times.
The JGR cars were having another sound day at the track in the seventh Cup series race of the season, with Hamlin, Christopher Bell, Martin Truex Jr., and Ty Gibbs all spending time in the top 12.
At day's end, Hendrick Motorsports swept the top two spots with Kyle Larson and Josh Berry, while Bell, Gibbs, and Truex placed in the top 11. Hamlin was the JGR laggard, finishing 20th despite having a rocket of a car.
No, seriously. Crew chief Chris Gabehart said as much before the start. Upon hearing his driver tell Fox's Clint Bowyer he might have to "carry the car at points today," Gabehart questioned Hamlin.
"How do you know we didn't bring a rocket?" he asked.
Hamlin's response: "I just consider the odds."
An annoyed Denny Hamlin dumped J.J. Yeley
Chalk it up to frustration, but Denny Hamlin made a dubious decision midway through Stage 1 by dumping the No. 15 Rick Ware Racing Ford driven by J.J. Yeley. With the weather forcing cancellation of practice and qualifying, NASCAR called a competition caution on Lap 30 so teams could make a tire change to gauge what kind of wear and tear they could expect for the day.
However, Hamlin was nabbed for speeding in the pits and sent to the back for the restart on Lap 39. Six laps into the ensuing green-flag run, Hamlin punted Yeley, who wasn't moving quickly enough to suit him. He sent Yeley hard into the wall, heavily damaging the rear clip.
Coincidentally, the FS1 telecast had just switched to a view from Hamlin's in-car, giving the TV audience a live-time view of the incident.
"Couldn't have seen it any better. It was off the front bumper of the guy we were riding with and listening to," analyst Clint Bowyer proclaimed.
Yeley, who went down multiple laps while his crew made repairs, finished next to last.
A bad day ahead of an important meeting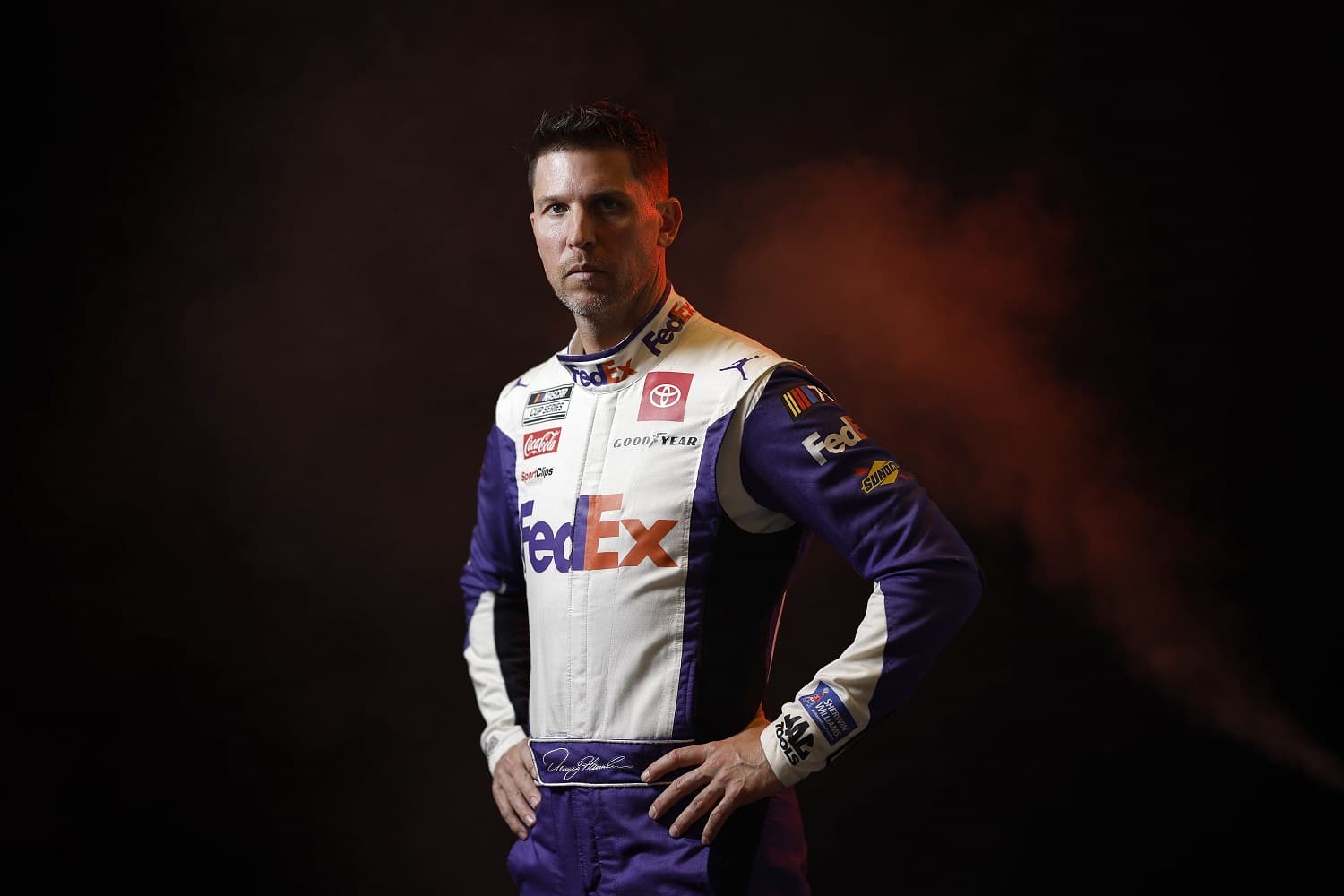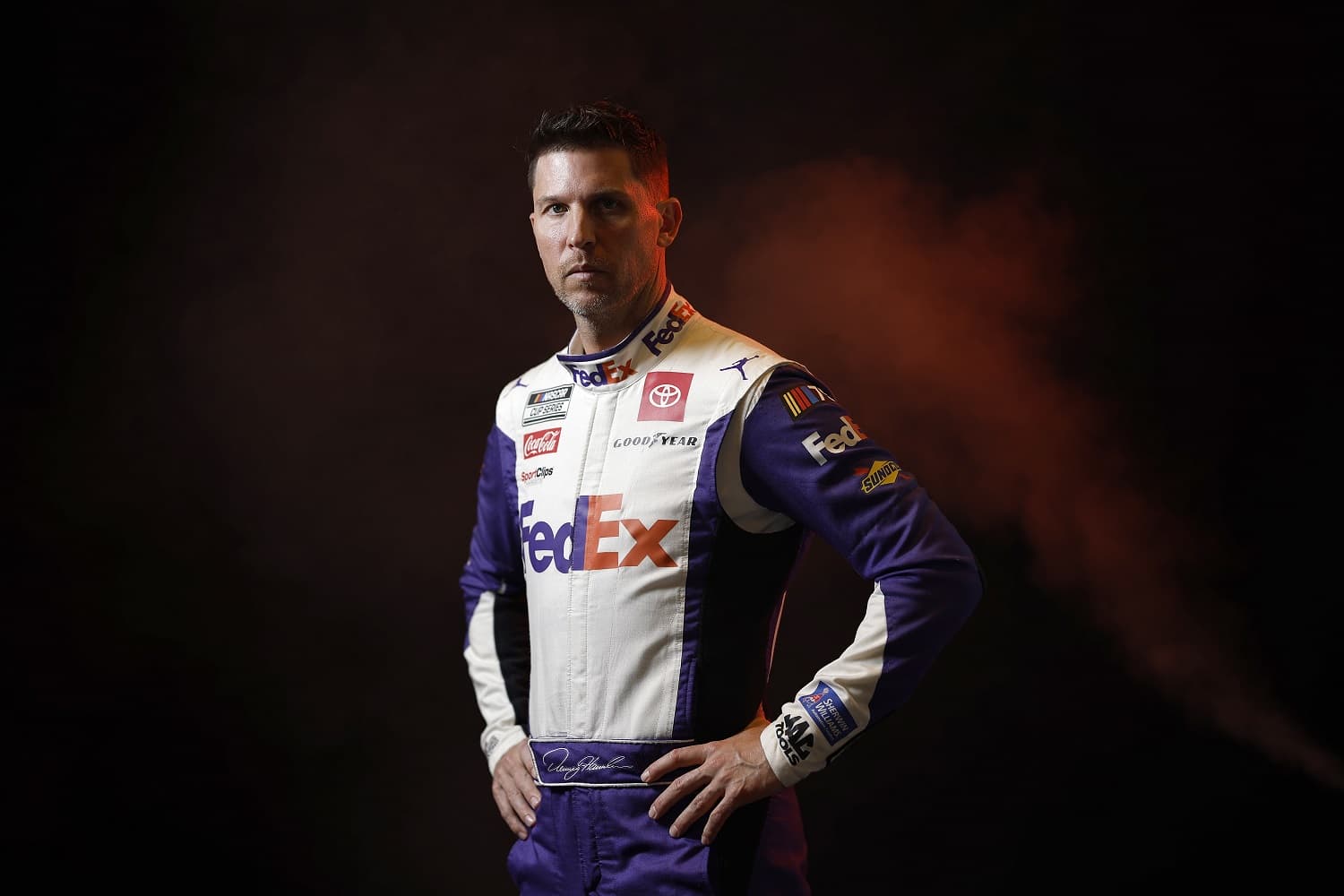 The speeding penalty coming out of the competition caution wasn't Hamlin's only hurdle. The 48-time winner captured Stage 2 and was leading on lap 292 when a pit stop under the green went bad.  The crew had to jack up the right side of his Toyota twice to properly secure a front tire.
That dropped Hamlin to 14th place. He moved up to third by Lap 352 before sliding to 20th as competitors cycled through their next-to-last pit stops. Then, Hamlin committed a second speeding violation his final time through the pits.
The mistakes made for a bad day, but the incident with J.J. Yeley could be the start of a bad week. Hamlin's appeal of NASCAR's $50,000 fine and 25-point penalty is scheduled for Thursday. It stems from his putting Ross Chastain into the wall on the final lap at Phoenix and then admitting on his podcast that it was intentional.
Hamlin hasn't said the Yeley incident was intentional, but the video is damning. In theory, it should have no effect on his appeal. Realistically, it could be difficult for the three members of the appeals panel to put that aside as they listen to Hamlin's side of the Chastain incident.
Hamlin was going to have a tough time winning the appeal before Sunday's race. Now, he might as well write the check.
Got a question or observation about racing? Sportscasting's John Moriello does a mailbag column each Friday. Write to him at [email protected]