Denny Hamlin Surrendered His Credibility With a 'Miscalculation' Excuse for the J.J. Yeley Travesty
Denny Hamlin claims there was no malicious intent when he sent J.J. Yeley spinning at Richmond.
I thought for sure Denny Hamlin would pull a Christopher Bell and blame Ross Chastain even though the driver of the No. 1 Chevy had no role. Instead, the driver of the No. 11 Toyota went in a different direction in trying to explain needlessly spinning J.J. Yeley on Sunday at Richmond Raceway.
Hamlin is saying it was a "miscalculation." Sure, just like Roger Clemens tried to tell us former teammate Andy Pettitte "misremembered."
Denny Hamlin's maneuver overshadowed Kyle Larson's victory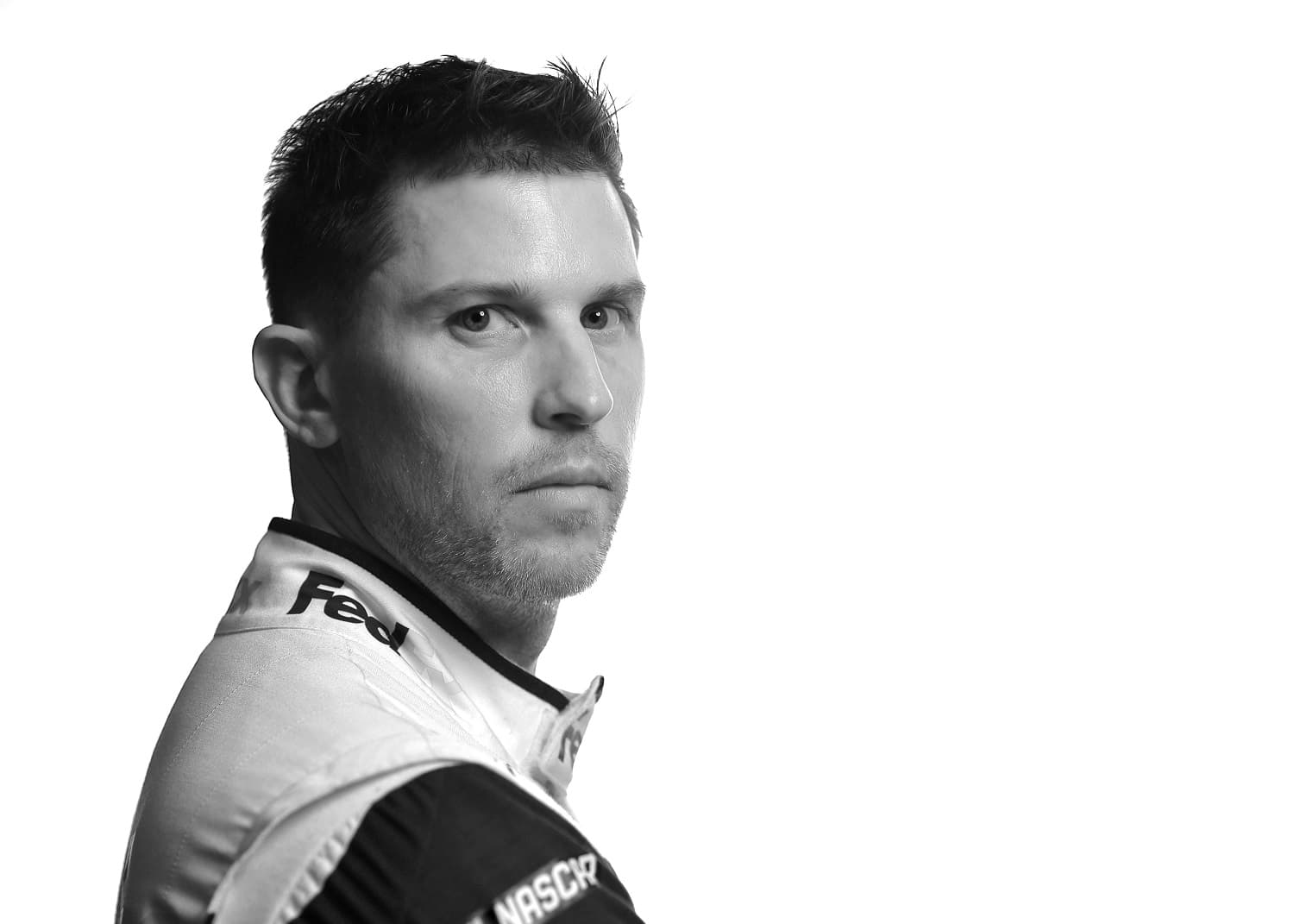 It says a lot about Denny Hamlin that Ross Chastain is a sympathetic figure among NASCAR fans by comparison at the moment. In the past month, Chastain has been the victim rather than the prep in an incident with Hamlin at Phoenix, wrongly blamed by Kevin Harvick at Atlanta, wrongly shoved aside by teammate Daniel Suarez at COTA, and incorrectly called out by Christopher Bell at Richmond.
Yet, Hamlin thought he was going to skate like Michelle Kwan or Katarina Witt after spinning J.J. Yeley early in Sunday's Cup Series race in Richmond. The incident sapped attention from Kyle Larson's first victory of the season as well as from Bell initially and inaccurately faulting Chastain for wiping out William Byron on a restart with 20 laps to go.
Preceding his own incident, Hamlin had been sent to the back of the pack moments earlier due to a speeding violation during a pit stop. He was in 31st place when he plowed into the rear of Yeley's No. 15 Ford.
Denny Hamlin didn't make the same mistake twice
Denny Hamlin took on a new Monday job this season by launching his Actions Detrimental podcast, which has attracted a following already thanks to his role as both a driver for Joe Gibbs Racing and a part-owner of 23XI Racing.
Hamlin made big headlines the day after the Phoenix race by using his podcast to admit he intentionally put Chastain in the wall with the white flag out. NASCAR seemed set to accept what happened as a "racing incident" until the disclosure. Instead, officials fined Hamlin $50,000 and docked him 25 driver points.
The 38-time Cup series winner is appealing the penalty before a three-person panel on Thursday. Thus, admitting that he had malicious intent when he wrecked J.J. Yeley would have been bad judgment.
"It's very, very obvious people that I had no intention to wreck J.J. Yeley," Hamlin said on his latest podcast. "Why would I wreck J.J. Yeley for 30th place? I was dead last in the back of the pack trying to make my way through. A caution didn't help us. I don't even think we pitted because we didn't have tires anyway. So, it's not like I needed a caution."
No, but he may have felt the urge to perform the NASCAR equivalent of kicking the neighbor's dog for no good reason.
The JGR driver had just spoken about respect in the garage
The near-farcical conclusion of the race at Circuit of the Americas, requiring three overtime restarts, led to considerable talk in NASCAR about a lack of respect displayed by drivers. Denny Hamlin was one of those speaking on the subject, and he pinned some blame on how NASCAR officials deal with issues.
"There's a lot of things that have changed within our sport. They frown upon hand-to-hand combat after the event. They frown upon retaliation on the racetrack," Hamlin said. "So, really, what's the worst that can happen? There's just no repercussions, and you really don't have to face that person when you get out or next week on the racetrack. 
"So, you try to do the best you can for your team and screw everyone else in the process. It's just different now than it used to be because of all the rules that we've got."
Video footage, including from the camera in Hamlin's car, makes it appear an awful lot like Hamlin lined up J.J. Yeley and punted him, which would be hard to reconcile with protestations the future Hall of Famer meant no harm.
"Again, what motivation do I have to wreck someone running 30th when I'm 31st?" he asked. "It didn't benefit me whatsoever. It just screwed their day up. So, again, everyone makes mistakes. I say it every week and I'm going to be the first to always admit when I feel like I totally had a blunder. And that was a dramatic blunder, just a huge miscalculation.
Got a question or observation about racing? Sportscasting's John Moriello does a mailbag column each Friday. Write to him at [email protected]