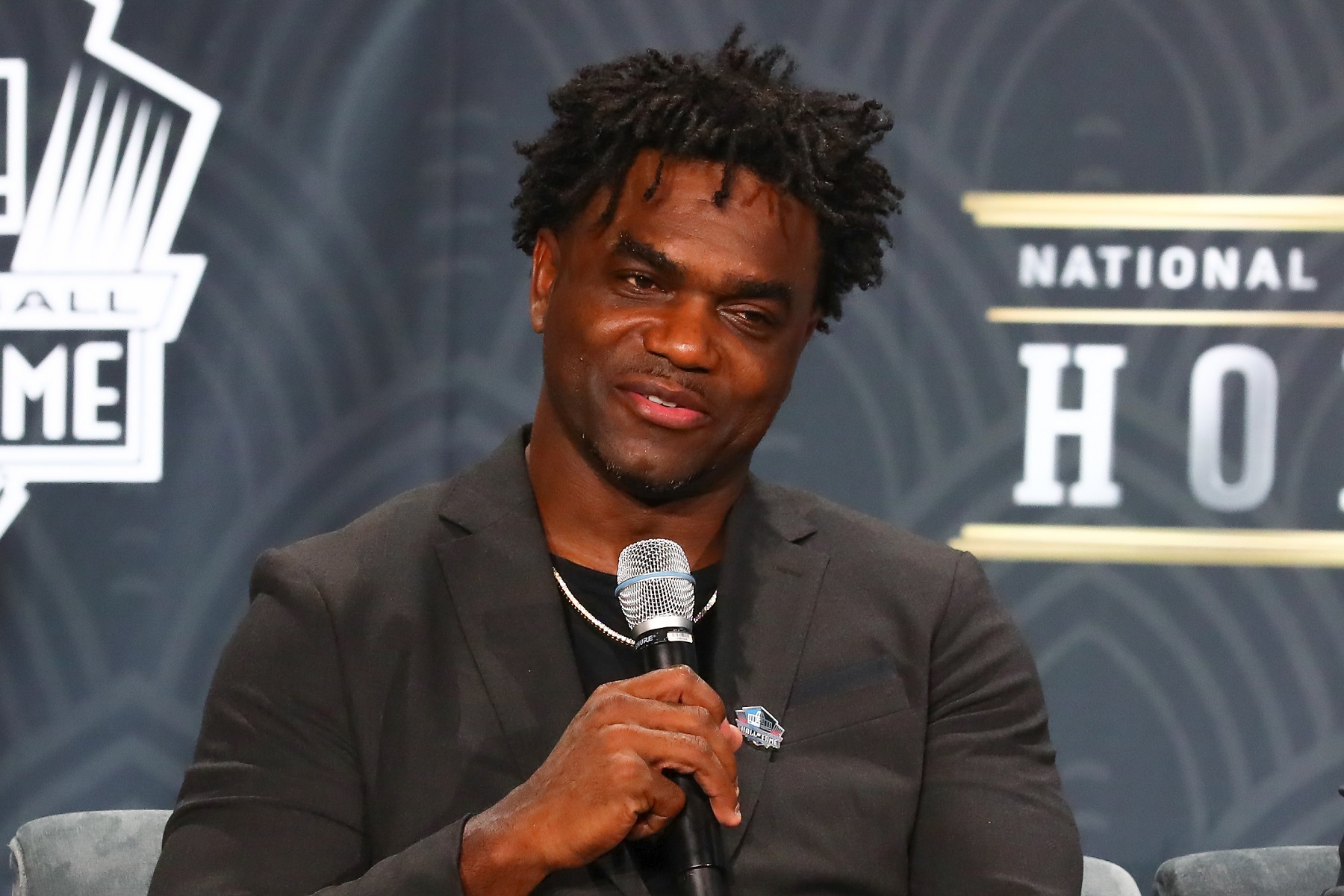 Edgerrin James Bought a Lamborghini and Couldn't Figure Out How To Drive It
Edgerrin James wanted to impress family and friends before the Super Bowl by showing off his fancy ride. He forgot one important detail.
Former Indianapolis Colts and Arizona Cardinals star Edgerrin James is in the Pro Football Hall of Fame – and rightfully so. James played in just 11 NFL seasons, but he was highly productive carrying the football as well as catching it out of the backfield.
If there was a hall of fame for people who can laugh at themselves over some of the stuff they did when they were younger, James would be enshrined in that one, too.
Edgerrin James replaced a great running back
Indianapolis Colts president Bill Polian made a risky and controversial move just ahead of the 1999 NFL draft when he traded one of the best players in the league for a pair of draft picks. Marshall Faulk was coming off four 1,000-yard rushing seasons in five years, during which time he'd also caught 297 passes, and he had recently been selected to the Pro Bowl for the third time.
However, the Colts just went 3-13 under new coach Jim Mora in Peyton Manning's interception-plagued rookie year. Faulk pressed for a new contract and had missed offseason workouts to try forcing the issue. Polian decided that it would be better to move on from Faulk rather than risk starting training camp with Faulk still not on board.
Polian traded Faulk to the St. Louis Rams for second- and fifth-round picks in the upcoming draft. That wasn't a great haul for a player of Faulk's stature – he would go on to earn first-team All-Pro honors in his first three seasons with the Rams – but the Colts salvaged the situation by selecting Edgerrin James out of the University of Miami fourth overall in that spring's draft.
It set the stage for the most prosperous 15-year run in the history of the franchise.
The running back excelled for the Colts and Cardinals
Edgerrin James ran for 1,553 yards as a rookie and then 1,709 in 2000, winning the NFL rushing title both times and softening the blow of the Indianapolis Colts dealing away Marshall Faulk.
Together with quarterback Peyton Manning and receiver Marvin Harrison, James created a potent core at the skill positions from 1999-2005 that took Indianapolis to the playoffs six times before the star running back opted for free agency to sign with the Arizona Cardinals in 2006.
By leaving, James missed the Colts' triumphant trip to the Super Bowl after the 2006 season. However, he rushed for 2,895 yards over his first three seasons in Arizona and helped the Cardinals reach the Super Bowl after the 2008 season.
It was the events leading up to the 27-23 loss to the Pittsburgh Steelers at Raymond James Stadium in Tampa – not too far from his native Miami — that set the stage for a humorous story that James recently told about himself.
Edgerrin James couldn't figure out how to drive his Lamborghini
Edgerrin James recently wrote a collection of short memories about his upbringing and pro football career on The Players Tribune website.
Anticipating a week surrounded by family and friends coming up from Miami for the Super Bowl in Tampa, he arranged to buy a Lamborghini — "Give me the baddest car you got on the floor," he told the dealership – and have it delivered to the team hotel.
James tells the rest of the story:
"I bring my whole family out there — my cousins, my friends, my teammates, everybody. I'm thinking, 'Man, I'm about to show these kids that it don't matter where you're from. We got it out the mud. We made it. We in the Lambo at the Super Bowl. We here.' 

"I'm bugging out. I mean I didn't even sit in this thing in the dealership. I'm looking around the car and I don't see anything familiar. All I see is paddles and red buttons. It's looking like I'm trapped in a video game. Mind you, everybody is surrounding the Lambo. It's like a movie. I'm sweating.I'm flipping paddles every damn which way and nothing is happening.

"Finally, I give up. I roll down the window and I'm looking at one of my teammates like, 'Who the hell knows how to start this s–t?!?! We gotta find somebody into cars to show me how to start a Lambo!!!!'"

Edgerrin James
All stats courtesy of Pro Football Reference.