Feeling Blah Over the Basketball at the Olympics? It's LeBron James' Fault, Columnist Says
Skip Bayless needs to step up his LeBron James hate game. He's not the only media personality capable of finding fault in anything the Los Angeles Lakers great does. Former ESPN and Fox Sports columnist and talk show host Jason Whitlock one-upped his former colleague on Monday.
Whitlock observed, probably not incorrectly, that the Tokyo Olympics men's basketball tournament is a snoozefest for many U.S. fans. He assigned the blame to James with the deft touch of Magic Johnson threading a pass through two defenders to David Robinson on a Dream Team fast break.
And you know what? Whitlock's case is a stretch but doesn't sound completely preposterous.
Jason Whitlock has a history of going after LeBron James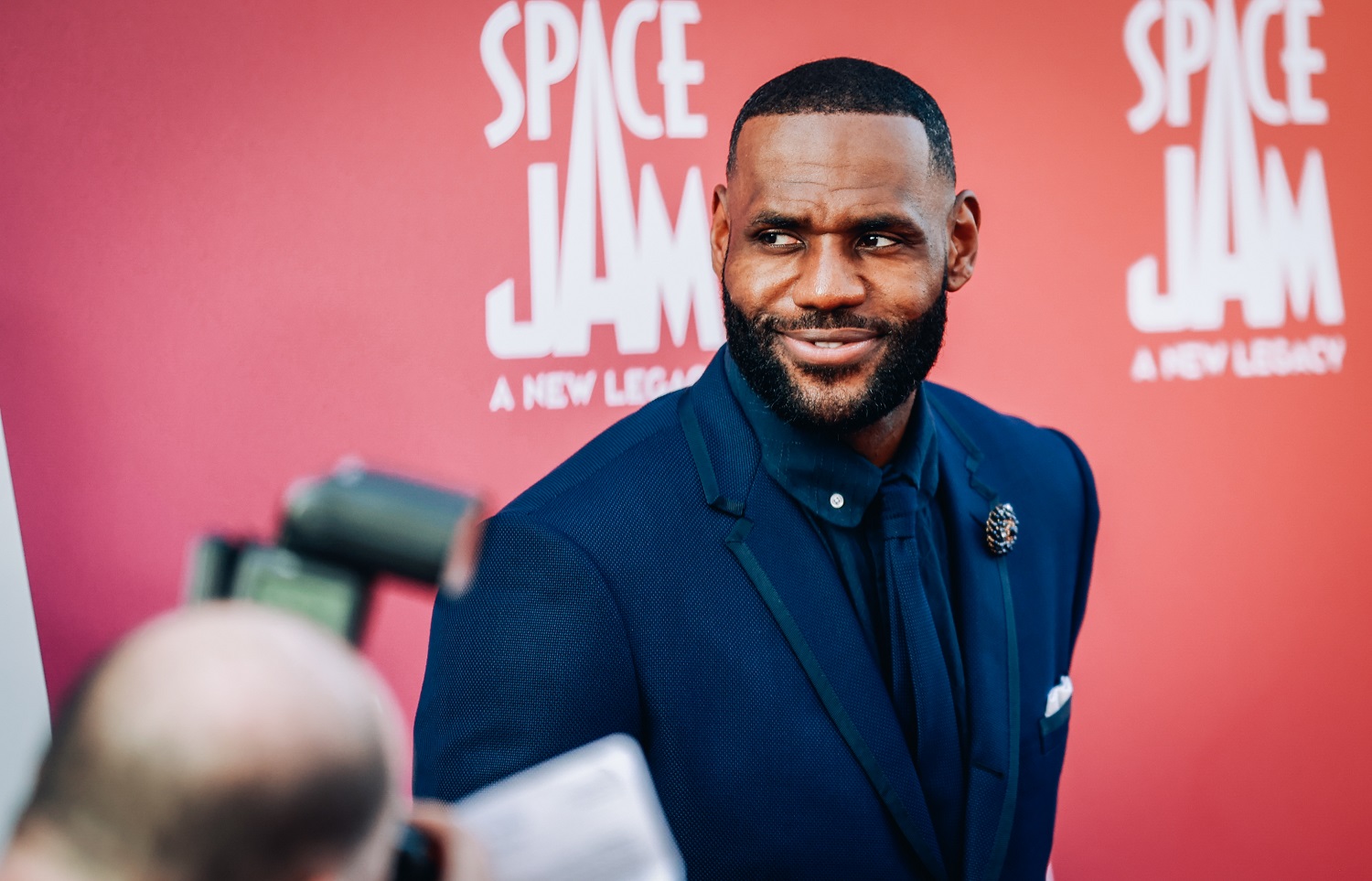 When last we saw Whitlock commenting on James, he was putting the future Hall of Famer on blast this spring. James had tweeted out a picture of the Columbus, Ohio, police officer who shot one Black female teen to stop her from stabbing another Black female teen. He captioned it with, "You're next. #ACCOUNTABILITY."
James deleted the tweet and backtracked. "This isn't about one officer," he wrote. "It's about the entire system and they always use our words to create more racism. I am so desperate for more ACCOUNTABILITY.'"
Whitlock called James out for selective outrage for not speaking out about the violent deaths of other Black children.
LeBron James is not playing in the Tokyo Olympics
James has done more than his share for Team USA, winning a bronze medal at Athens in 2004 and then golds in Beijing and London in the next two Olympics. At 36 years old and having played out the recent NBA season following a high ankle sprain, going to Tokyo was unrealistic regardless of whether there was a movie to promote.
However, Whitlock's issue with James and the Olympics goes back to well before the United States' 83-76 loss to France to open pool play this weekend. And it's more than an Olympics issue. Whitlock is charging James with crimes against American basketball in general.
"I mostly feel indifferent. I don't care," he wrote for The Blaze. "That's probably good news for our passionless Olympic men's basketball team. They're under no pressure to bring home the gold. No one cares. We just don't want to see our multi-millionaire athletes on the medal stand performing some sort of George Kaepernick Floyd publicity stunt under the pretense of protesting injustice. If that means finishing in second, third, or fourth place in these Olympics, so be it.
"We don't care."
Jason Whitlock lays out his case
NBC didn't help matters by putting the game against France on Peacock, its new streaming service, instead of its over-the-air network. But the indifference that Whitlock says grips average Americans goes back to James, beginning with his abandoning Cleveland twice, first for Miami and then Los Angeles.
"He symbolizes former commissioner David Stern's vision of the superstar being more important than the team, the individual brand taking precedence above The Logo and even the American flag," Whitlock wrote.
From there, Whitlock, himself a Black male, went after James for his social activism, which he connects to a hatred of America.
"It's not all LeBron's fault. He's just the face of the me-first, social media athlete," Whitlock wrote. "He decided to wrap himself in the Black Lives Matter flag.
"He gets the lion's share of the blame because he's the one athlete who could have made a difference pushing back against the anti-American tide. Instead, he sold out. He accepted all the checks for lending his name to bad TV projects and political campaigns built on race-baiting."
Whether the public buys what he alleges or not, Whitlock sees a dismal fate ahead for James.
"He also won't be exalted as a competitor and champion the way we revere Michael Jordan. Not by sports fans, at least.
"When the Left is done using King James, his sycophants and propagandists will discard him and fetishize the next useful idiot identified by their paymasters."
Is that a bit over the top on Whitlock's part? Undoubtedly. But it's hard to argue that there isn't apathy out there that would exist whether the United States was sitting at 0-1 or 1-0 in Tokyo.
Agree or disagree, Whitlock is on Twitter if you want to express your own take.
Like Sportscasting on Facebook. Follow us on Twitter @sportscasting19.