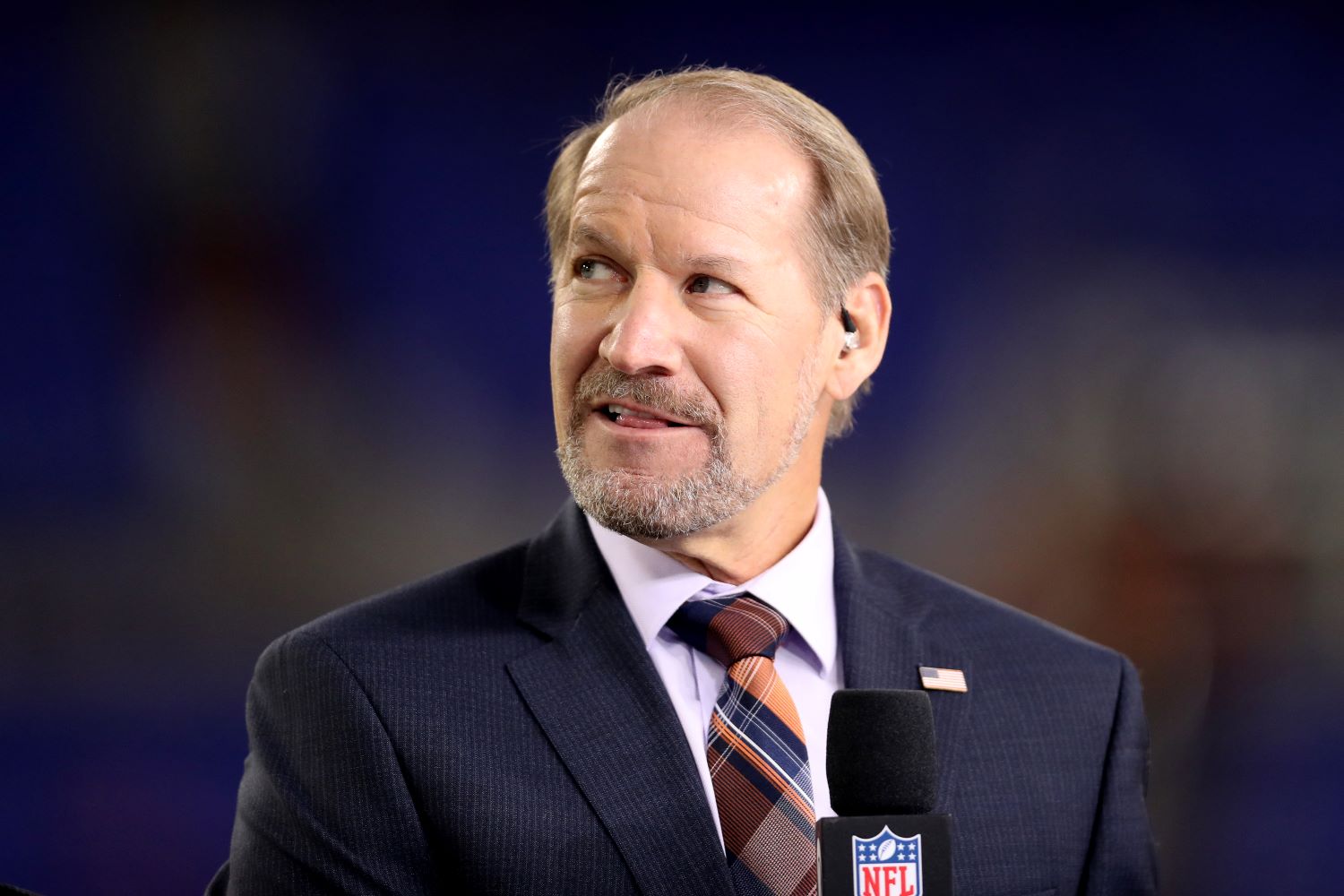 Former Steelers Coach Bill Cowher Sends Crystal Clear Message About Returning to the NFL
With rumors swirling about a potential return to the sidelines, Steelers icon Bill Cowher sent a crystal clear message about coaching again.
Before Mike Tomlin took over the Pittsburgh Steelers in 2007, Bill Cowher spent 15 years patrolling the sidelines for one of the league's most iconic franchises. While he has carved out a successful career as a TV analyst for CBS, that hasn't stopped rumors from swirling about a possible return to coaching.
And recently, Cowher sent a crystal clear message about whether he plans on coming back to the NFL.
Bill Cowher became a legend in Pittsburgh
You won't find many football lifers quite like Bill Cowher. Following a standout career at North Carolina State University, the Pennsylvania native spent six seasons in the NFL as a linebacker for the Philadelphia Eagles and the Cleveland Browns.
Cowher kickstarted his coaching career in Cleveland, where he worked as a defensive backs and special teams coach. And after serving as the defensive coordinator for the Kansas City Chiefs for three years, he finally achieved his dream of becoming an NFL head coach.
The Steelers hired Cowher as the successor to the iconic Chuck Noll. With big shoes to fill, the 35-year-old proceeded to go 11-5 in his first year at the helm. That set the stage for much more success.
Pittsburgh made the playoffs in each of the first six seasons of Cowher's tenure. And after a brief drop-off, the team rediscovered its vintage form to start the new millennium.
Under Cowher's watch, the Steelers boasted one of the most physical defenses in the entire league. Pittsburgh finished as a top-five scoring defense six times during his 15-year tenure.
And while it took him until his penultimate season to do it, Cowher finally achieved championship glory when the Steelers defeated the Seattle Seahawks in Super Bowl 40.
From the sidelines to the TV studio
Bill Cowher only coached one more season before he called it a career. After the Steelers struggled through an 8-8 campaign in 2006, he resigned from his position in January.
That brought an end to an incredibly successful run as the head coach for one of the NFL's iconic franchises. Cowher compiled a regular-season record of 149-90-1 and a 12-9 mark in 10 postseason trips with the Steelers.
Like many former NFL coaches and players, he took his talents from the sidelines to the TV studio.
Just over a month after bringing his coaching career to an end, Cowher signed on to work as a studio analyst for The NFL Today on CBS. The Steelers icon joined a star-studded lineup that originally included Dan Marino, Shannon Sharpe, and Boomer Esiason. In 2014, the network replaced Marino and Sharpe with Tony Gonzalez and Bart Scott.
The former Steelers coach sends crystal clear message about returning to the NFL
Even though Bill Cowher hasn't coached an NFL game in well over a decade, that hasn't stopped rumors from percolating over the years about a possible return to the sidelines.
In 2008, the ex-Steelers coach listed his North Carolina home for sale. Some viewed that as confirmation of an online rumor that Cowher was taking his talents to Penn State. However, he shot that down quickly and instead moved just two miles away from his home in Raleigh.
"My for-sale sign went up after the last NFL job was filled to avoid speculation," Cowher told Ed Bouchette of the Pittsburgh Post-Gazette.
Fast forward to 2020 and the recent Pro Football Hall of Fame elect is still being mentioned as a potential NFL head coaching candidate.
Boomer Esiason only added fuel to the fire last week by floating his colleague's name as a possibility for the New York Jets.
Unfortunately for fans ready to end the Adam Gase era, it doesn't sound like a Hall of Fame replacement is on the way anytime soon.
In speaking with Rich Cimini of ESPN, Bill Cowher sent a crystal clear message about returning to the NFL.
"I have no interest in coaching," he said in a phone interview with the four-letter network.
"I have too much respect for the coaching profession to talk about a job that isn't open," Cowher explained. "From that perspective, any job that is open, I have no interest in coaching."
All statistics courtesy of Pro Football Reference.