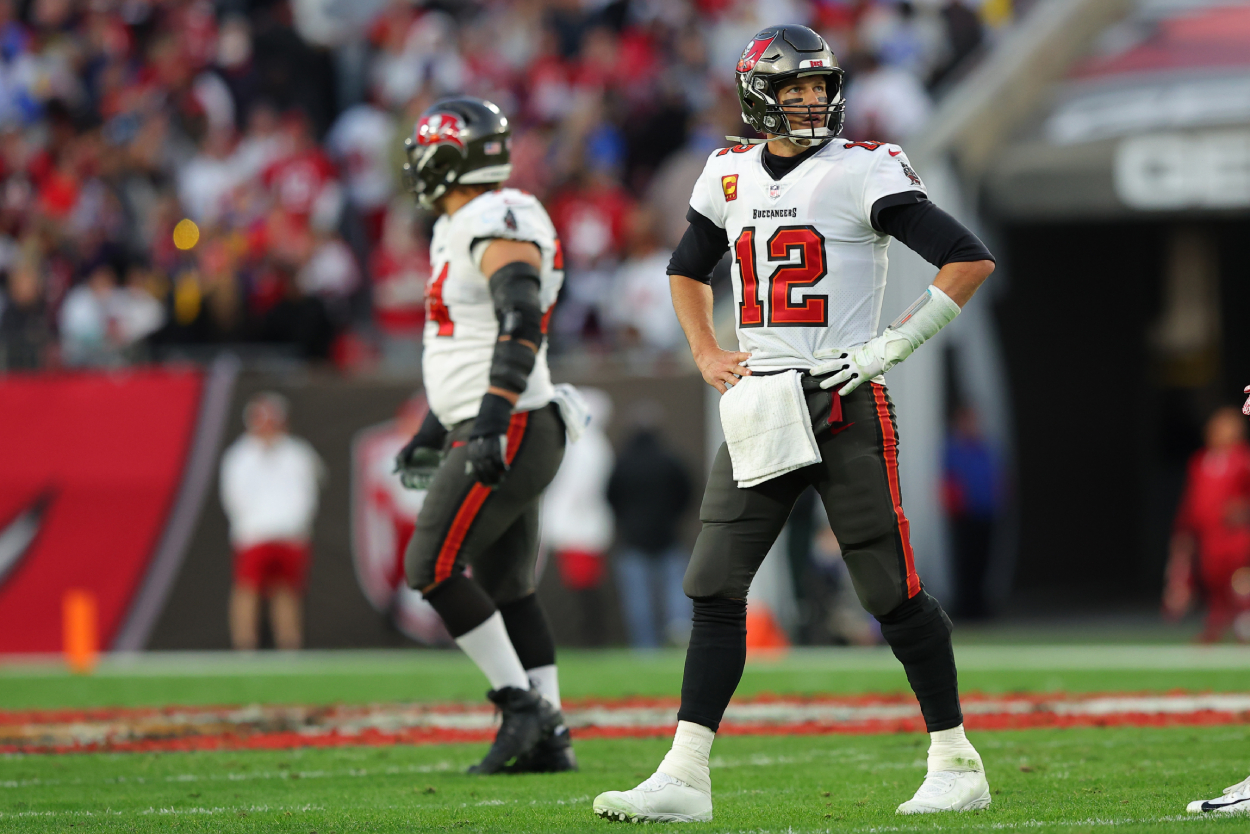 Is Tom Brady Really Retiring? His Father Reportedly Says That's Not the Case
Tom Brady's father said, despite the numerous reports, his son has not made a decision on retirement.
We might want to hold off on that Tom Brady retirement party for now. While ESPN's Adam Schefter reported that multiple sources have told him and Jeff Darlington that the Tampa Bay Buccaneers quarterback is retiring after 22 years, another source is reportedly disputing that.
That source is much closer to Brady than any of Schefter's sources. Tom Brady Sr. has reportedly told a Bay Area news station that his son is not retiring.
Tom Brady has not announced his retirement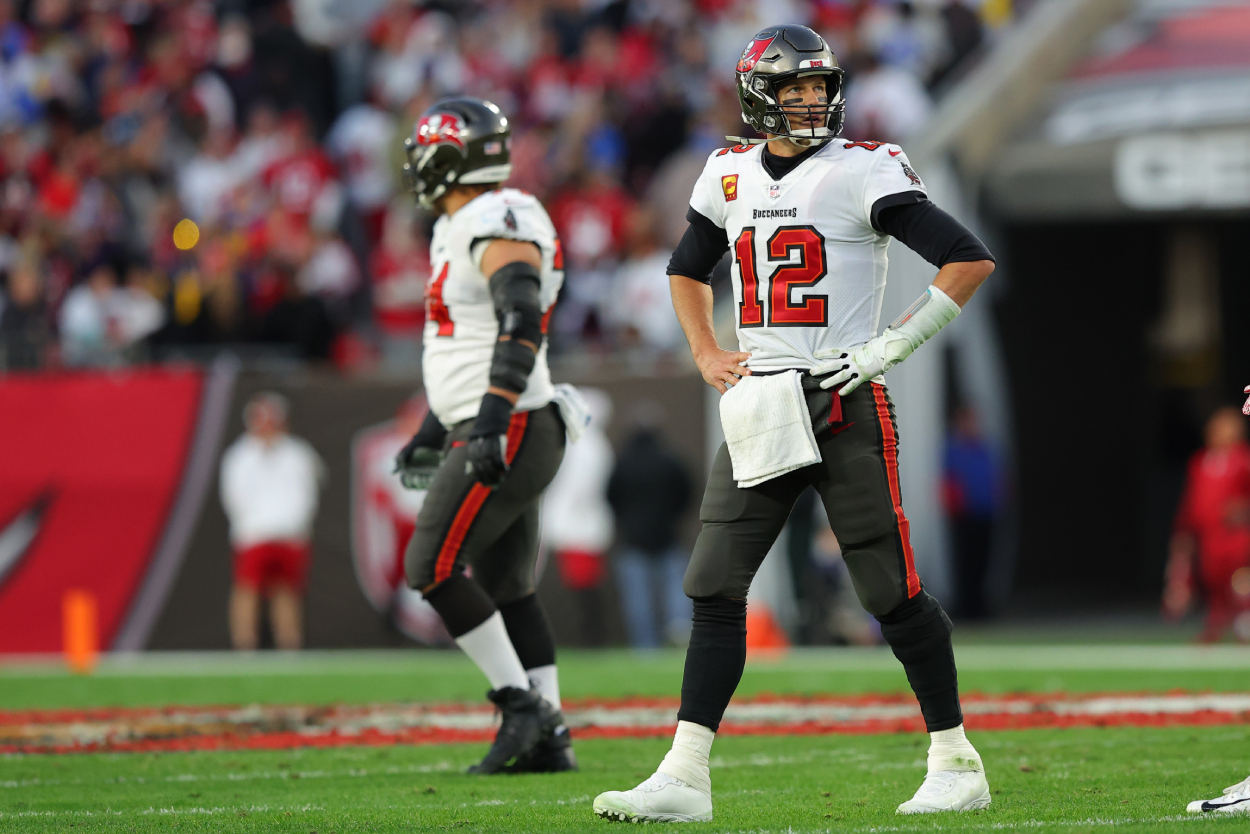 It's been widely speculated that this year could be Brady's last in the NFL. After the Bucs came up short to the Rams last week, all eyes turned to Brady. Rumors had it that he would be making an announcement on retirement shortly. On Saturday, Schefter posted on Twitter that "Tom Brady is retiring from football after 22 extraordinary seasons, multiple sources tell (Jeff Darlington) and me."
Brady has made nothing official. The Buccaneers aren't aware of any retirement decision.
Hours after Schefter's report, Rick Stroud, who covers the Bucs for the Tampa Bay Times, reported that the Bucs have not been notified of any retirement decision.
Stroud, via Twitter, reported Brady told Bucs GM Jason Licht that he is undecided.
"This has been handled clumsily at best," Stroud wrote. "But Tom Brady is the only one who will speak for Tom Brady. Now his agent has said as much. Brady has told Bucs GM Jason Licht within the hour he's undecided. So we wait for HIS official decision."
Tom Brady Sr. says his son has not made a decision
After Schefter reported Brady is retiring, Tom Brady Sr. shot that down quickly. According to Kylen Mills of KRON 4 News in the San Francisco Bay Area, Brady Sr. told the station his son isn't hanging 'em up just yet.
"Tom Brady Sr. tells @kron4news that his son is not retiring." Mills reported via Twitter. "Brady Sr. says an online publication started circulating an unsubstantiated rumor. However, a number of NFL insiders are now reporting it.
Schefter may have jumped the gun on this one, but Brady still could wind up retiring. After Schefter made the retirement announcement, he posted a statement from Brady's agent Don Yee.
"I understand the advance speculation about Tom's future," the statement read. "Without getting into the accuracy or inaccuracy of what's being reported, Tom will be the only person to express his plans with complete accuracy. He knows the realities of the football business and planning calendar as well as anybody, so that should be soon."
Brady's agent has even confirmed there has been no announcement, so until he says something official, Schefter's report can't immediately be deemed accurate.
Tom Brady Sr. also confirmed with NFL Network's Mike Giardi there hasn't been a decision
Brady's father has spoken to multiple outlets, including the NFL Network's Mike Giardi. Giardi's report is similar to Mills'.
"Checked in with Tom Brady Sr. who tells me, and I quote, 'This story Mike is total conjecture. Tommy has not made a final decision one way or the other and anybody else that says that he has is absolutely wrong,'" Giardi tweeted.
Brady's season ended less than a week ago. There's no rush for him to make a life-changing decision. At 44, he showed he can still sling it as he led the NFL in touchdown passes and passing yardage.
He said he needed time to speak with his family, and he deserves that time. Schefter may have pulled the trigger a bit early on his report, so there still could be an outside chance this isn't the end of the road for Brady.