Isaiah Pead's Football Career Abruptly Came to an End After His Tragic Car Accident
In his college days, Isaiah Pead was one of the best running backs in the country. He helped lead the Cincinnati Bearcats – who were coached by Brian Kelly and Butch Jones in those years – to a lot of success. Then, his NFL career, sadly, did not go as planned. This includes the way that it ended. Pead ultimately saw his football career come to an abrupt end after a tragic car accident.
Isaiah Pead was dominant in college with the Cincinnati Bearcats
Pead was in the Bearcats' backfield from 2008 through 2011, and he ultimately became one of the best running backs in all of college football. 
He only had 30 attempts in seven games in 2008, but he became a big part of Cincinnati's offense in 2009. Pead ran for 806 yards and nine touchdowns that year. Cincinnati was really good too. They ultimately went 12-1 and their only loss came in the Sugar Bowl to Tim Tebow and the Florida Gators.
Pead then continued to have success over the next couple of years. He ran for 1,029 yards and six touchdowns in 2010 for the Bearcats, and then 1,259 yards and 12 touchdowns in 2011. His play ended up helping him win the 2011 Big East Offensive Player of the Year award.
He proved that he was a talented running back in college, which helped Pead become a top running back prospect in the NFL draft. 
He did not have as much success in the NFL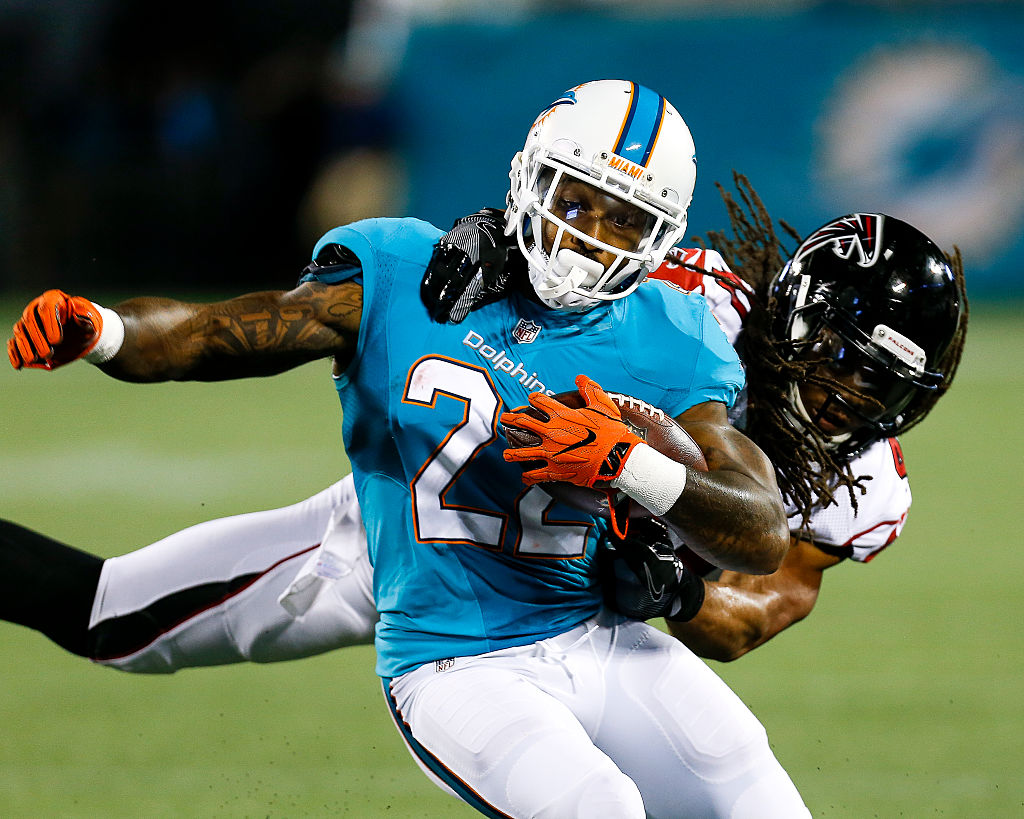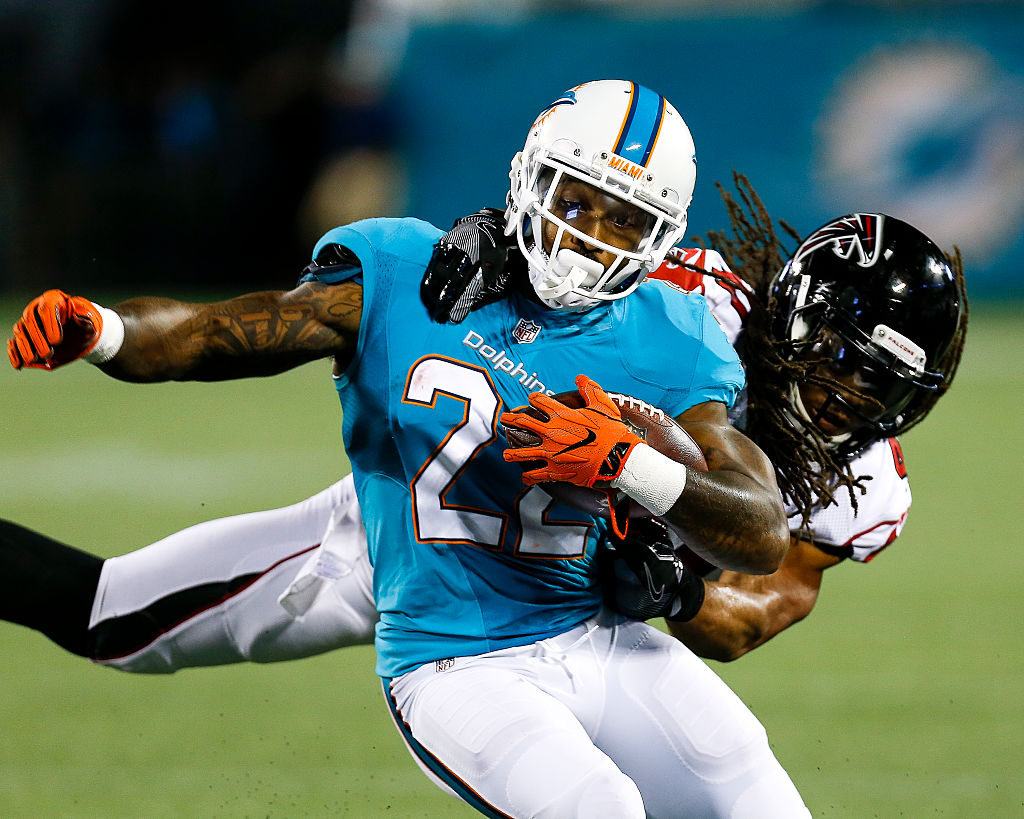 Because Pead was so dominant at Cincinnati, he went to the St. Louis Rams in the second round of the 2012 NFL draft.
In 2012, Pead appeared in 15 games but only ran it 10 times for 54 yards. He then appeared in 10 games in 2013, but only ran it seven times for 21 yards. He did not play in 2014 due to a torn ACL, according to NFL.com.
Pead only appeared in two games in 2015, running it two times for three yards. He spent a short amount of time with the Pittsburgh Steelers in 2015 before playing for the Miami Dolphins in 2016. Pead played in three games in 2016, running it eight times for 22 yards. The Dolphins, however, released him in October 2016.
In November 2016, though, Pead's career came to an abrupt end.
Isaiah Pead's car accident tragically ended his career
In November 2016, just one week after Pead's first child, Isaiah Jr., was born, Pead was in a severe car accident, according to NFL.com. His 2011 Cadillac CTS-V hit a divot, spun off a guardrail, and went at least 40 feet down an embankment, according to ESPN.
As a result of the accident, Pead ended up losing his left leg, which officially ended his football career. He was ultimately in the intensive care unit for a week, and then a few weeks after the accident, Pead left the hospital.
Despite the accident changing his life forever, Pead's attitude has not changed. 
"He was still talking the same way he was the day before, smiling and laughing and cracking jokes," Pead's girlfriend Ruby Bowman said to Sporting News in June 2017. "It surprised me a lot. I was nervous and scared for how he would adjust to no longer being able to have football. Everyone thought maybe he's still in shock or doesn't really know what happened and wouldn't get it until living a normal life. But he's still going strong."
Then in 2018, Pead was back, still trying to have an athletic career as he was training for the Paralympic Games, according to ESPN. Pead was a Division II 400 meter state champion in Ohio in high school, according to Sports Illustrated. 
"My dream is done. But I'm still young, have my whole life ahead of me. What's next?" Pead said, according to ESPN. "What do you want to be remembered for?"
The 2020 Paralympics will now take place Aug. 24, 2021, through Sept. 5, 2021, according to Paralympic.org. 
Whether Pead ever qualifies or wins a medal at the Paralympics or not, his motivation to keep going, despite his life being changed forever, can be an inspiration for everyone.
Stats courtesy of Sports Reference and Pro Football Reference