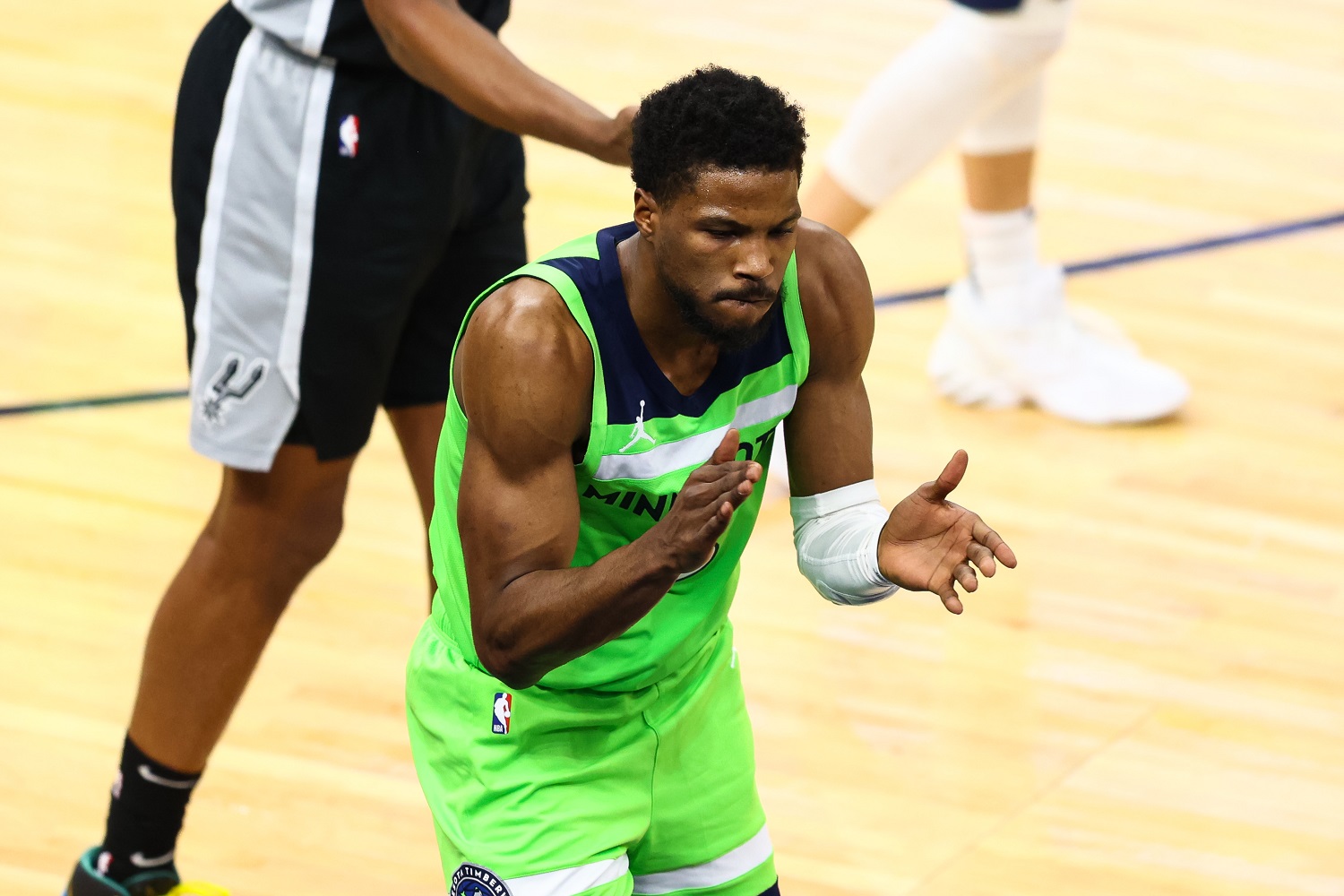 Jailed NBA Player Malik Beasley Is Trying to Make Things Right
Malik Beasley is serving a 120-day jail sentence and has been hit with divorce papers. The Minnesota Timberwolves guard is saying the right things about pulling his life together once he's released in August.
Minnesota Timberwolves guard Malik Beasley learned an important life lesson: Once you've dug yourself into a hole, then quit digging and start climbing your way out.
Beasley did big damage to his personal life and has put his basketball future in jeopardy. But he is at least accepting responsibility while riding out a jail sentence.
Malik Beasley's legal troubles began in September 2020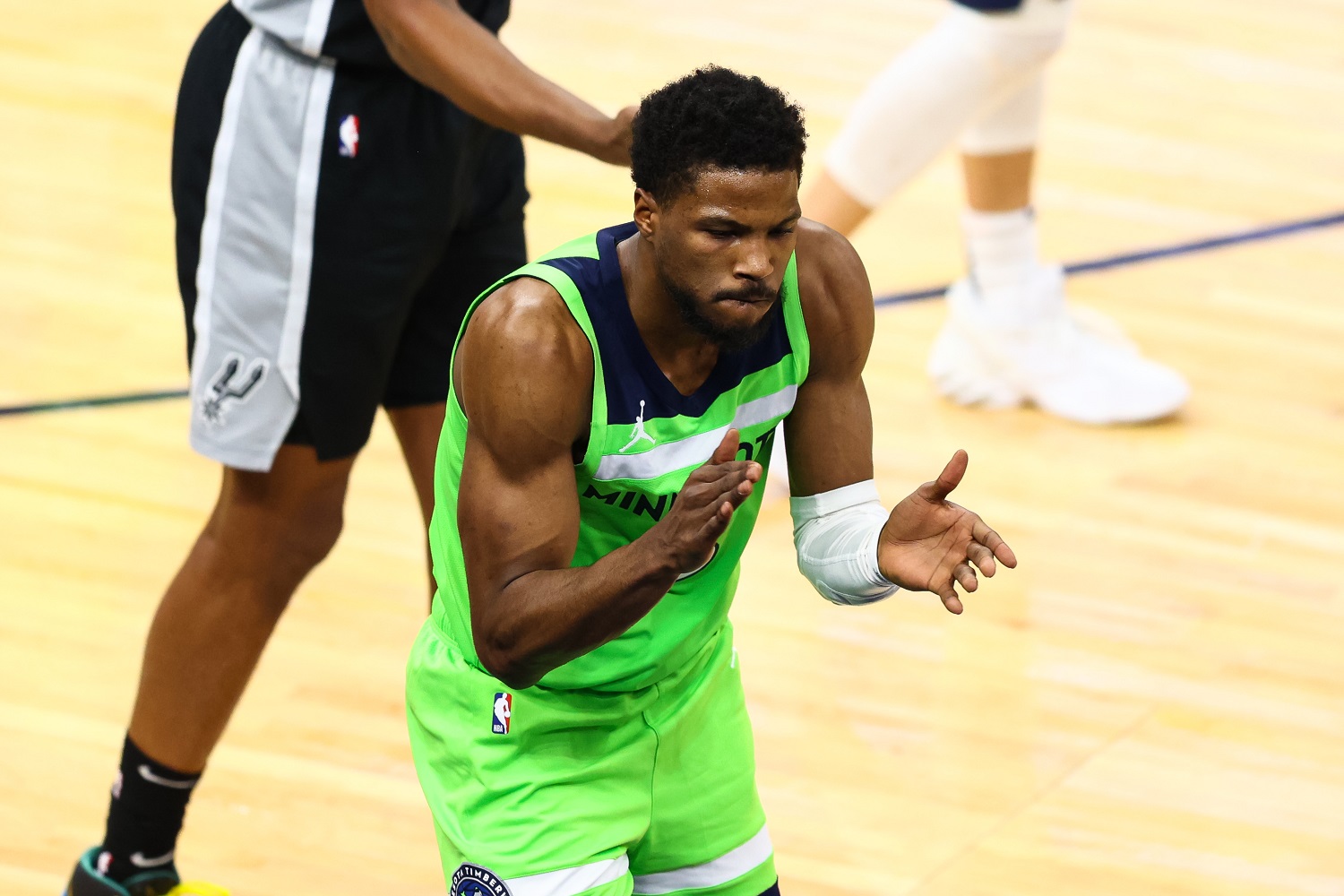 Beasley was awaiting the start of the Timberwolves' training camp late last September when police came to his suburban Minnesota home to investigate a report that he had pointed a gun at a car that had pulled into the player's driveway.
A search of the home turned up marijuana and multiple guns, one of which was allegedly stolen. Police arrested Beasley on charges of threats of violence and drug possession, both felonies. Prosecutors dropped the drug charge as part of a plea deal requiring a 120-day jail term that he could serve after the NBA season. The agreement also prohibited Beasley from ever owning firearms.
The league hit Beasley with a 12-game suspension in February. He returned to the lineup in late March for a handful of contests and then sat out the final 23 games. Beasley reported to the Wright County jail after Memorial Day and could regain his freedom in mid-August with good behavior time, TwinCities.com reported.
Beasley has been owning up to his mistakes
Shortly before the Timberwolves guard began serving his jail sentence, Beasley made a public apology to his wife Montana Yao and the couple's 2-year-old son. Beasley and Yao married in March 2020, but she filed for divorce eight months later after seeing photos of the player holding hands in Miami with Larsa Pippen, who split from retired Chicago Bulls star Scottie Pippen in 2016 after 20 years of marriage.
"I wana say sorry for putting you in the situation you were put in the last few months," Beasley wrote on Instagram. "My head wasn't were it was supposed to be."
The two were on rocky terms terms since she filed divorce papers. Yao alleged that Beasley had kicked her out of their home, TMZ.com reported. His Instagram message might be a first step toward reconciliation.
"I was looking for more when it was right here that whole time," Beasley wrote. "I'm telling the world and you that there's no body like you for me."
He posted another message shortly after beginning his jail sentence. Beasley said he hoped people could learn from his mistakes.
"I'm closer to God, closer to my family, and most importantly finding myself," it read in part. "Not sleeping at home has been tough but it's only temporary. I'm still working hard everyday on and off the court to be the best version of me. I want people to learn from me, because it's going to be one helluva story. This last year is just a chapter, and I hope you stayed tuned until the end. 30 for 30 get the crew ready lol."
Later, he added: "I apologize to all the great fans out there who have supported me during this difficult time and I promise I will come back very soon as a better person and player."
He'll be good to go for the start of the 2021-22 NBA season
Already done with the league suspension, Beasley can resume his career with the Timberwolves in the fall. Assuming he remains in the team's plans, he could play a big role as Minnesota tries to return to respectability.
The 19th overall pick in the 2016 NBA draft, he finally started seeing significant minutes in his third season with the Denver Nuggets, who traded him to the Timberwolves on Feb. 5, 2020, as part of a four-team deal.
Beasley moved straight into the starting lineup and averaged 20.2 points a game to finish that season. He came back this year to post 19.6 points a game. Though Beasley doesn't venture into the paint much, the former Florida State one-and-done is a career 39.1% shooter on 3-pointers.
All stats courtesy of Basketball Reference.