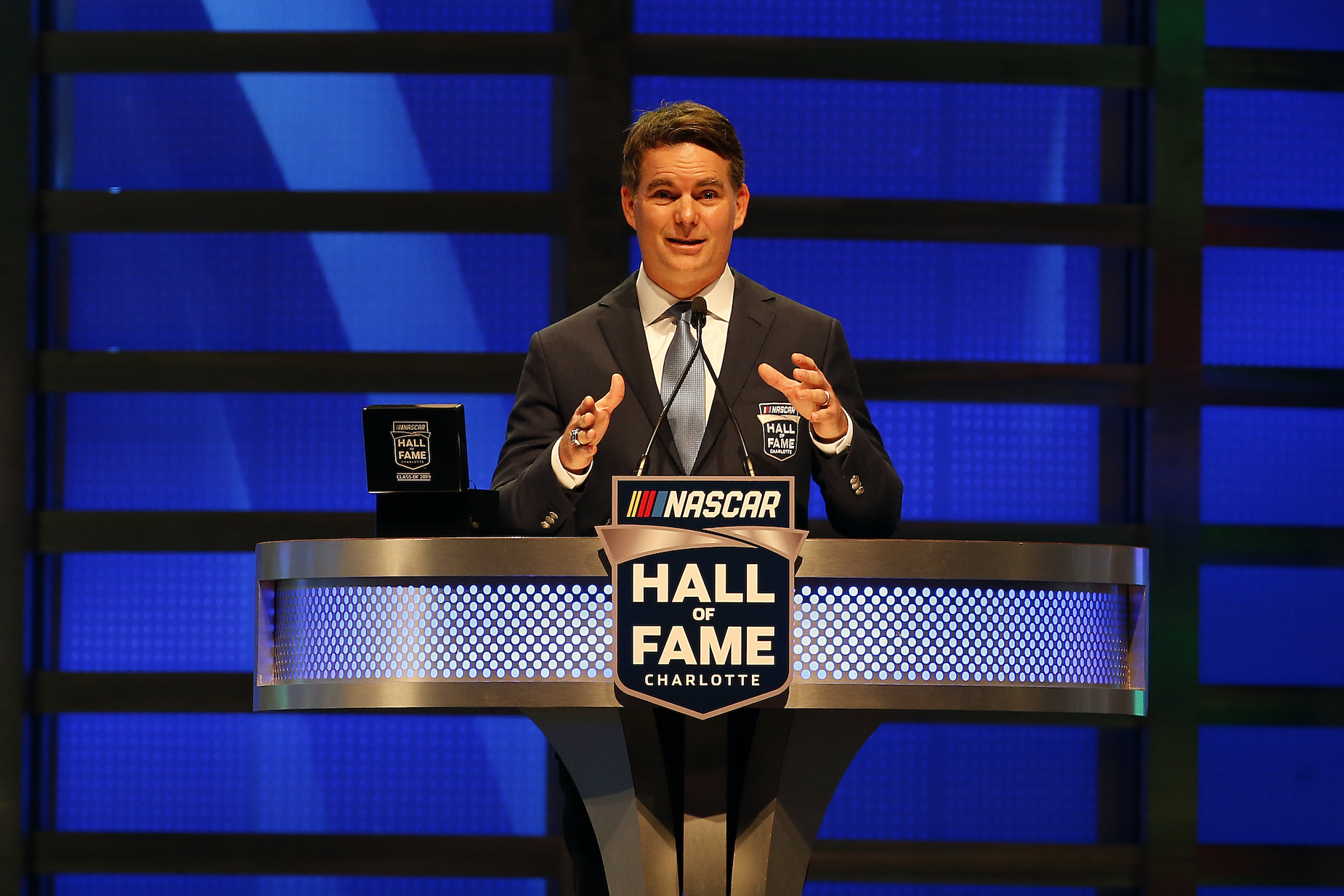 Jeff Gordon Owes His $525 Million NASCAR Career to Dirty Cloth Diapers, Lengthy Trips to the Laundromat, and 1 Man
These days, Jeff Gordon is NASCAR royalty. His career, however, might not have gotten off the ground without some dirty cloth diapers.
If you were a motorsports fan during the 1990s, you're probably pretty familiar with Jeff Gordon. Even though the California-native wasn't the most popular guy on the NASCAR circuit, he still put together a pretty impressive career, winning four Cup Series crowns and making plenty of money. He owes his success, however, to much more humble circumstances.
During Jeff Gordon's childhood, his mother would take trips to the laundromat to clean cloth diapers. During those laundry sessions, she bonded with John Bickford. He, in turn, helped turned the baby boy into a NASCAR legend.
Jeff Gordon was one of NASCAR's top talents
When you think about NASCAR during the 1990s, Dale Earnhardt Sr. probably speeds to the front of your mind. Jeff Gordon, however, also arrived on the stock car scene during that decade and made quite a name for himself.
Gordon showed plenty of racing talent as a boy and proved to be an excellent go-kart driver. Although he briefly left cars behind to try his hand at waterskiing—he was, unsurprisingly, a natural at that sport, too—Jeff was destined for success behind the wheel. He briefly considered trying his hand at IndyCar racing but eventually chose the stock car scene.
Gordon made his Busch Series in 1990 and quickly captured the 1991 Rookie of the Year title. Two years, later he turned in an encore performance and earned the 1993 Cup Series Rookie of the Year crown. That success, however, was only the beginning.
In 1995, Gordon won his first Cup Series championship; he'd win three more titles over the years and claim first place in 93 Cup Series races before riding off into the sunset.
That NASCAR success had massive financial rewards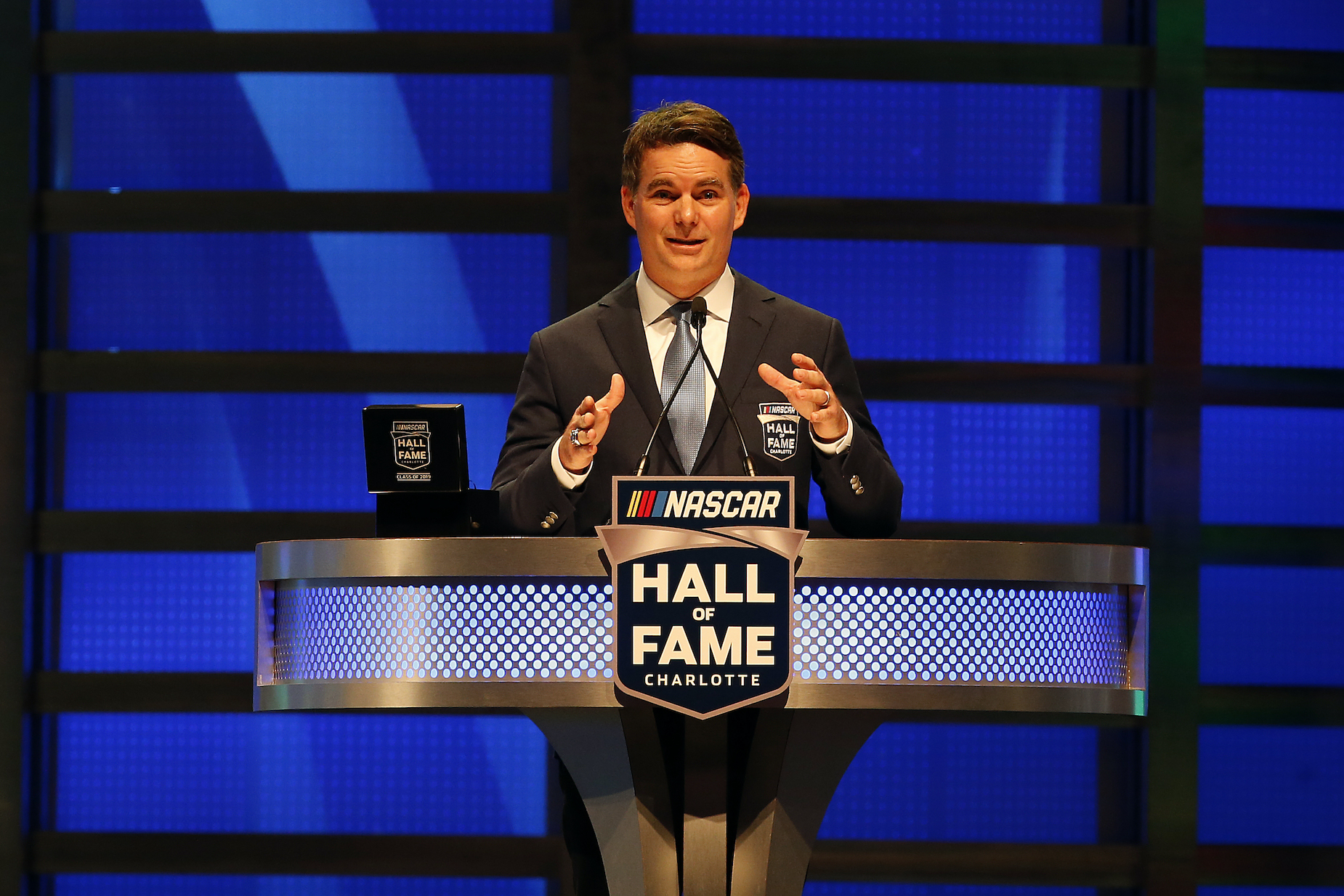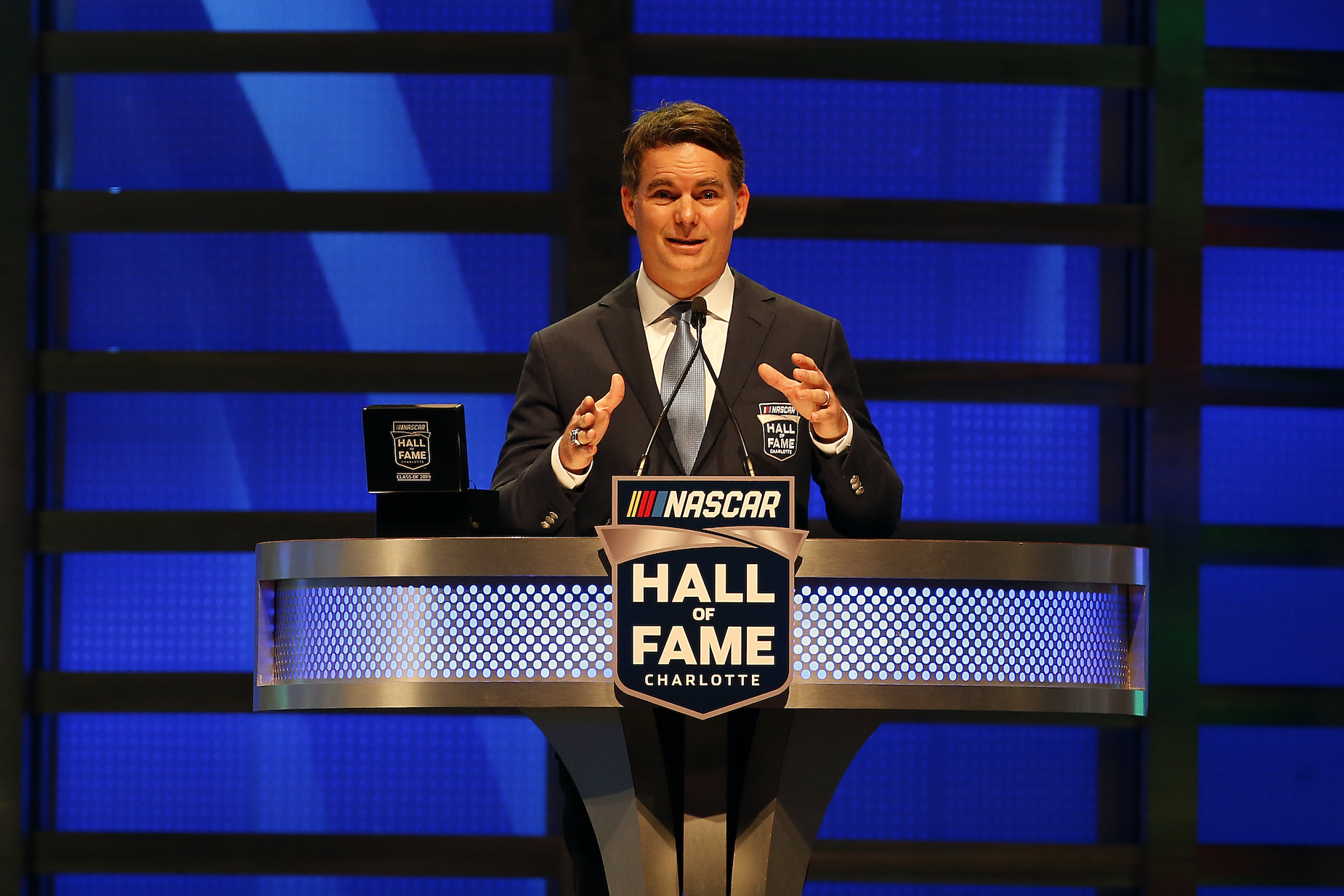 No matter the sport, the top athletes will always bring home plenty of money. Jeff Gordon certainly proved that rule of thumb applies to NASCAR, too.
In December 2017, Forbes' Kurt Badenhausen listed Gordon's career earnings at $525 million. While that money isn't a perfect reflection of the driver's career—Gordon's last races took place in 2017—the number does provide somewhat of a barometer for the money he earned while he was an active NASCAR competitor.
Retirement, however, hasn't slowed Gordon down too severely. In addition to covering NASCAR for Fox, he also has a lifetime stake in Hendrick Motorsports' No. 24 DuPont Automotive Finishes Chevrolet team. That should keep the money rolling in at a respectable rate for years to come.
Jeff Gordon owes that success to cloth diapers, trips to the laundromat, and John Bickford.
These days, Jeff Gordon is nothing short of NASCAR royalty. His rise to the top, however, stems from much more humble circumstances.
During Gordon's childhood, his mother was dating a man by the name of John Bickford. While the two were coworkers, they bonded over a dirty job at the local laundromat.
"Our friendship really developed by me going with her to do laundry," Bickford told Forbes' Hannah Elliott. "She had cloth diapers—we didn't have pampers back then—so I'd hold Jeff and talk to Jeff's older sister, and Carol would do the laundry. The laundry mat [sic] takes an hour and a half or so, so I was just kind of a friend, and then, you know, time goes on."
That relationship changed the course of NASCAR history. Without John Bickford, there might not have been the Jeff Gordon that we know today.
Bickford was the one who owned Gordon's first race car—a black matte quarter-midget—and coached him through his early days behind the wheel. If not for his guidance, it's possible that Jeff's NASCAR career would have never gotten out of first gear.
"John Bickford has really been the driving force behind Jeff Gordon forever," NBC Sports analyst and former crew chief Ray Evernham told NBC Sports' Nate Ryan. "A lot of Jeff Gordon and the person that he is goes back to his upbringing between John and Carol Bickford."
It's safe to assume the price of diapers—not to mention washes and drying cycles at the laundromat—has changed quite a bit over the years. Thanks to his NASCAR success, though, Jeff Gordon is more than capable of picking up the tab. It's the least that he can do for his stepfather.