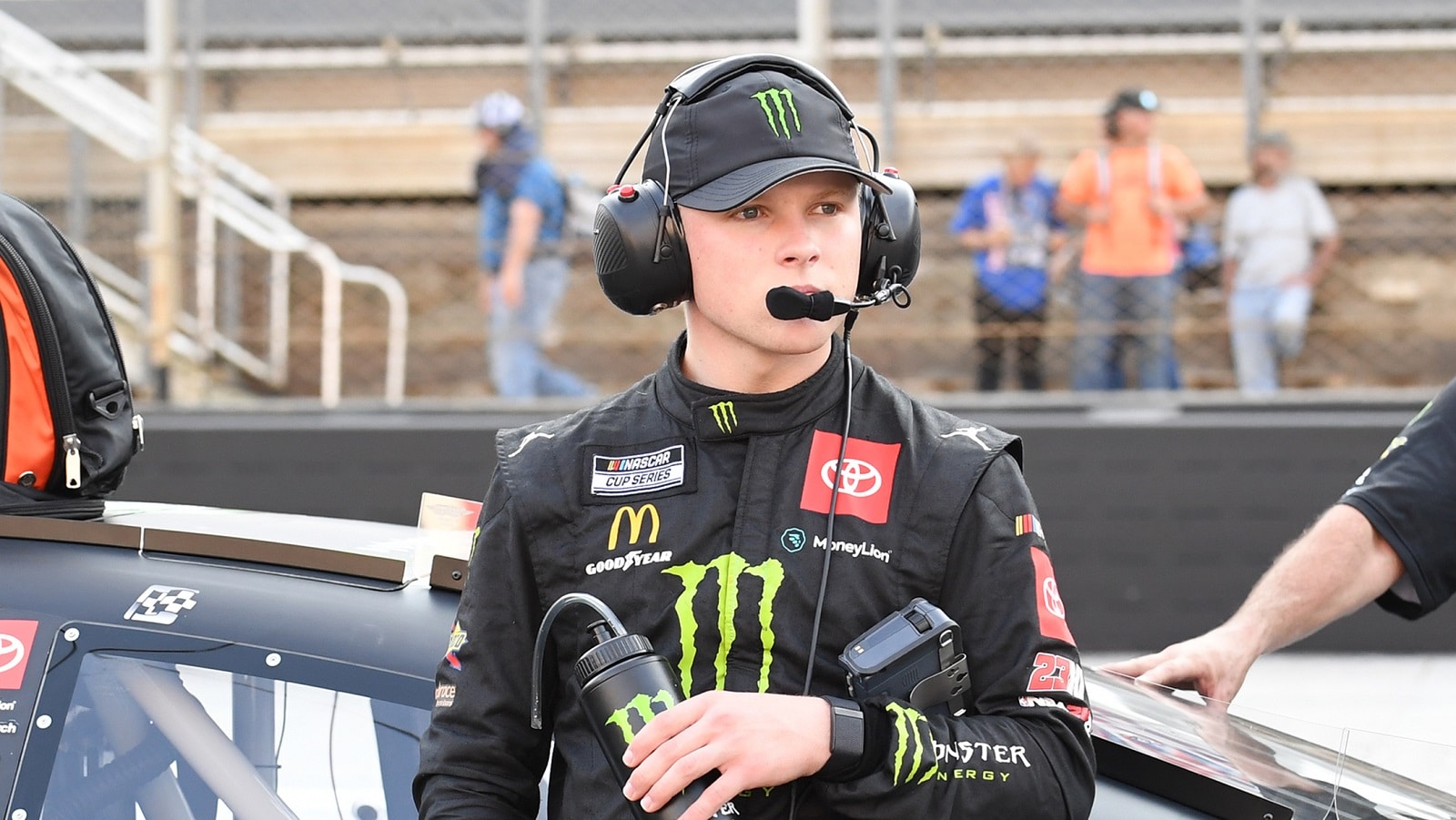 JGR Telegraphs a Long-Expected Ty Gibbs Move, Though Not the 1 Fans Have Speculated About All Year
Ty Gibbs should be focusing his energy on pursuing an Xfinity Series title, and 23XI Racing may be making a move to allow that to happen.
Your road test consisted of parallel parking, executing a K-turn, and mastering turn signals. John Hunter Nemechek's road test will be a bit more challenging, and Ty Gibbs will probably be rooting for him to ace it.
The 23XI Racing team summoned Nemechek for special mid-week duty that could set the stage for him taking some work off Gibbs' plate so that he might focus exclusively on capturing the Xfinity Series championship.
Ty Gibbs has been pulling double duty since Pocono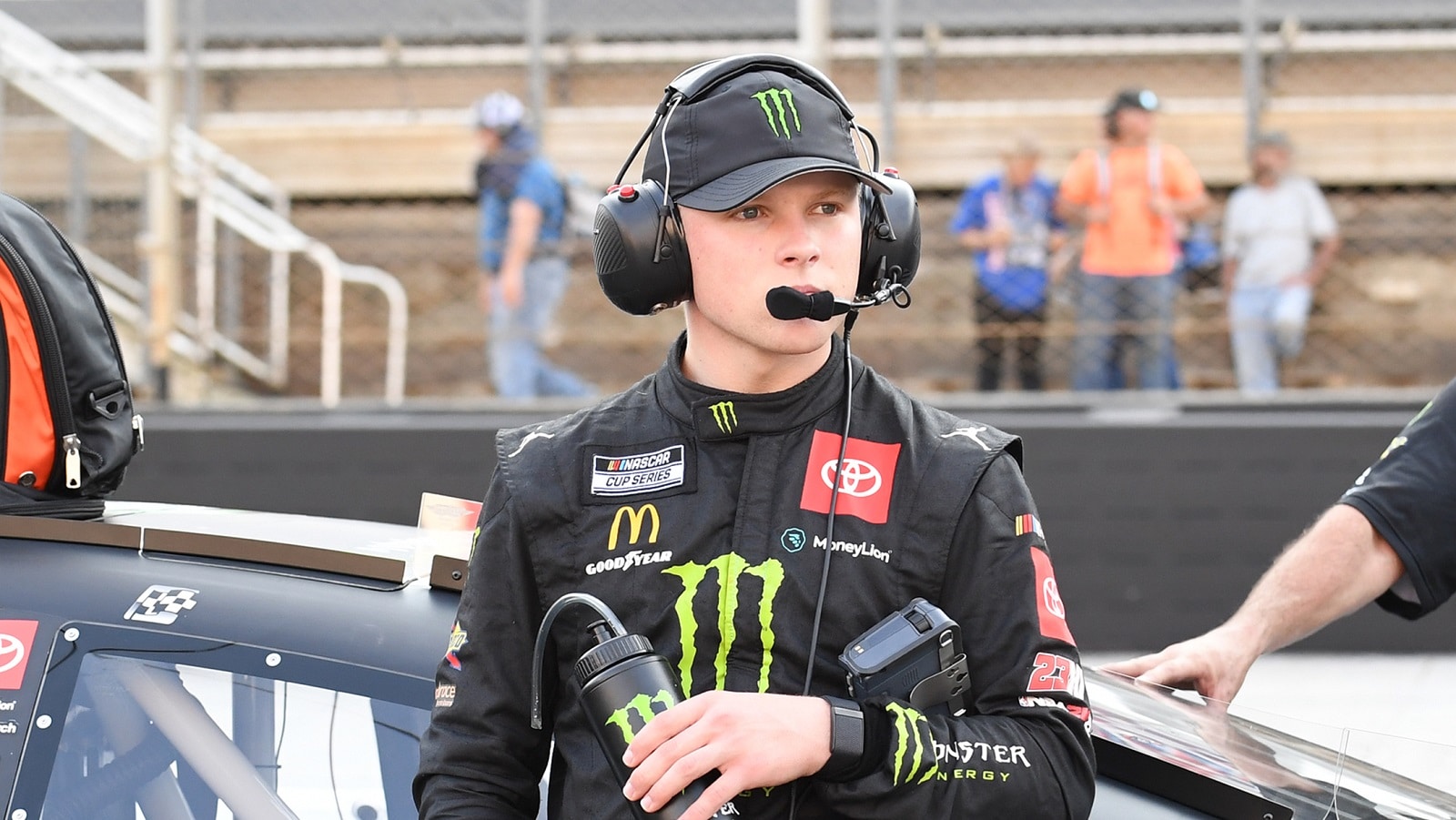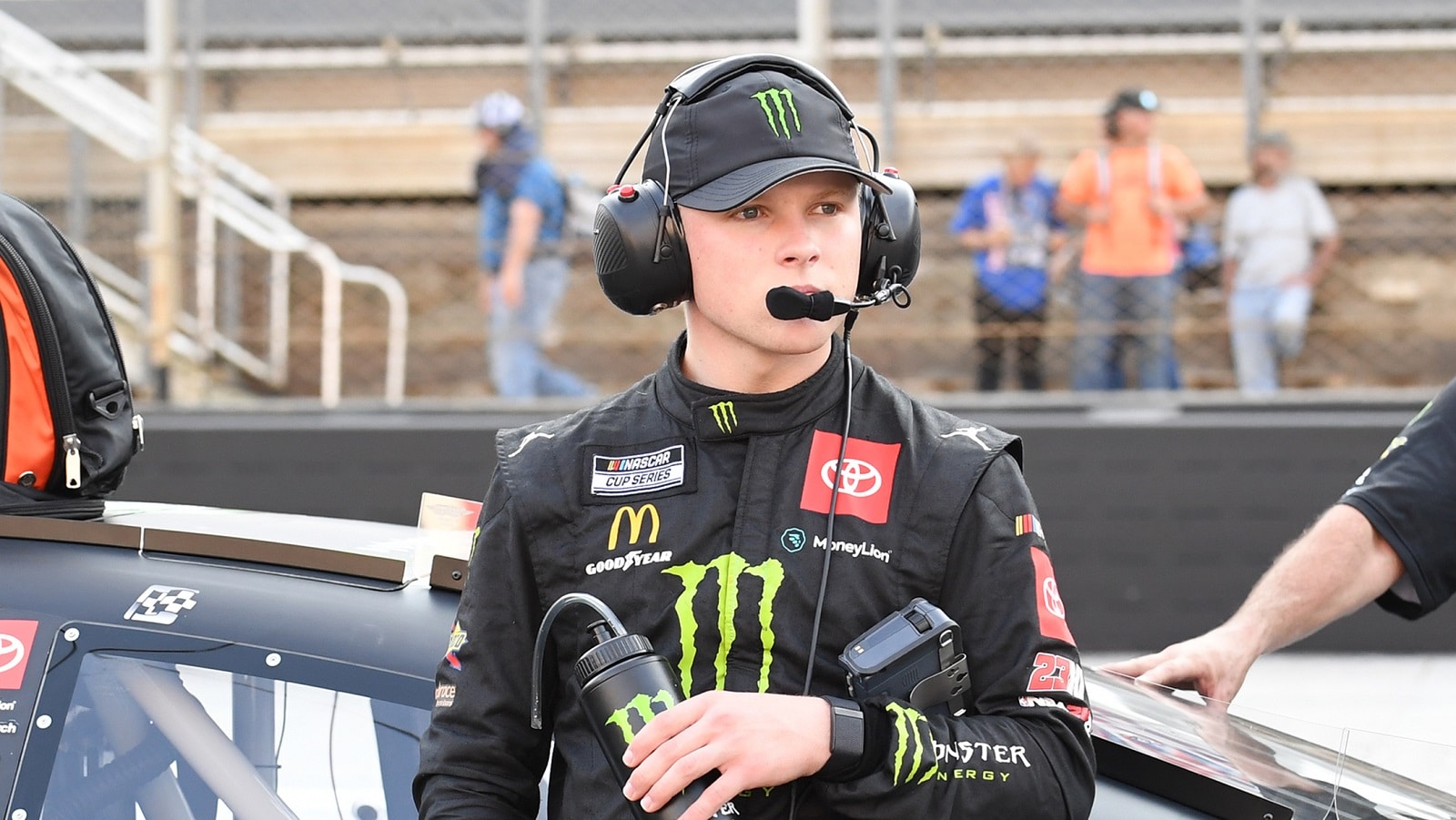 It's a tough economy out there, but that's not why Ty Gibbs has been holding down two jobs since late July. Gibbs is replacing Kurt Buch on the 23XI Racing NASCAR Cup Series team while the driver of the No. 45 Toyota recovers from concussion-like symptoms. It's meant multiple weekends of qualifying and racing cars in two series.
At 19 years old, Gibbs has the youthful vigor necessary, and the new gig didn't carry with it the stress of battling for a playoff spot that other Cup Series drivers have faced down the homestretch of the season. However, Gibbs is battling for the Xfinity Series championship, and the playoffs begin this weekend at Texas Motor Speedway.
He'll go into the round of 12 as the No. 2 seed, 13 points behind Noah Gragson, who is on a three-race winning streak. Now, Joe Gibbs Racing appears ready to let the owner's grandson focus on gunning for the Xfinity crown.
John Hunter Nemechek preparing to step in for Ty Gibbs
Though next weekend's Cup Series playoff action is at Texas Motor Speedway, most NASCAR teams are detouring through Homestead-Miami Speedway on Tuesday for two days of testing. The Cup Series will be there on Oct. 23 for the eighth playoff race, and NASCAR is offering the opportunity to optimize the Next Gen cars in preparation.
One- and two-car teams like 23XI Racing can bring one car apiece. Larger teams like Joe Gibbs Racing can field two cars at the test to give their drivers comparable seat time. According to Bob Pockrass at Fox Sports, the tentative (and non-binding) plan at 23XI is to let John Hunter Nemechek drive on Tuesday. Ty Gibbs and Bubba Wallace, who became teammates when Kurt Busch was injured at Pocono and 23XI brought Gibbs in on loan from JGR, are listed as the Wednesday drivers.
Nemechek has been full-time in the Camping World Truck Series and is nine points below the cut line one race into the round of eight. Additionally, he drove in nine Xfinity Series races, including two with JGR.
As an aside, had Gibbs not been available for emergency duty when Busch was injured, Toyota and JGR likely would have made Nemechek the fill-in. He drove the 2020 Cup season for Front Row Motorsports.
The Homestead test could be a 2-for-1 opportunity
One likely explanation for 23XI Racing bringing John Hunter Nemechek to the Homestead-Miami test this week is that he'll take over Ty Gibbs' responsibilities in the Cup Series. That allows Gibbs to put all his energy into battling Noah Gragson and regular-season champion AJ Allmendinger for the Xfinity Series championship.
Secondarily, 23XI may have a vacancy in 2023 because Kurt Busch's status remains undetermined. If Michael Jordan and Denny Hamlin can't pry Tyler Reddick free from Richard Childress Racing a year early, they'll need someone to keep the seat warm.
It's a great scenario for Nemechek, who drives for Kyle Busch Motorsports. With Busch about to switch his trucks affiliation to Chevy, Toyota needs a landing spot for Nemechek. In a perfect world, he gets the role of Cup Series fill-in with 23XI and also lands in one of the Joe Gibbs Racing Xfinity Series cars since Ty Gibbs likely replaces Busch in 2023 and Brandon Jones is moving to JR Motorsports.
Fans have been anticipating Gibbs; permanent move to the Cup Series all year. But a Nemechek-for-Gibbs move might be the announcement they get first.
Like Sportscasting on Facebook. Follow us on Twitter @sportscasting19 and subscribe to our YouTube channel.
Got a question or observation about racing? Sportscasting's John Moriello does a mailbag column each Friday. Write to him at [email protected].