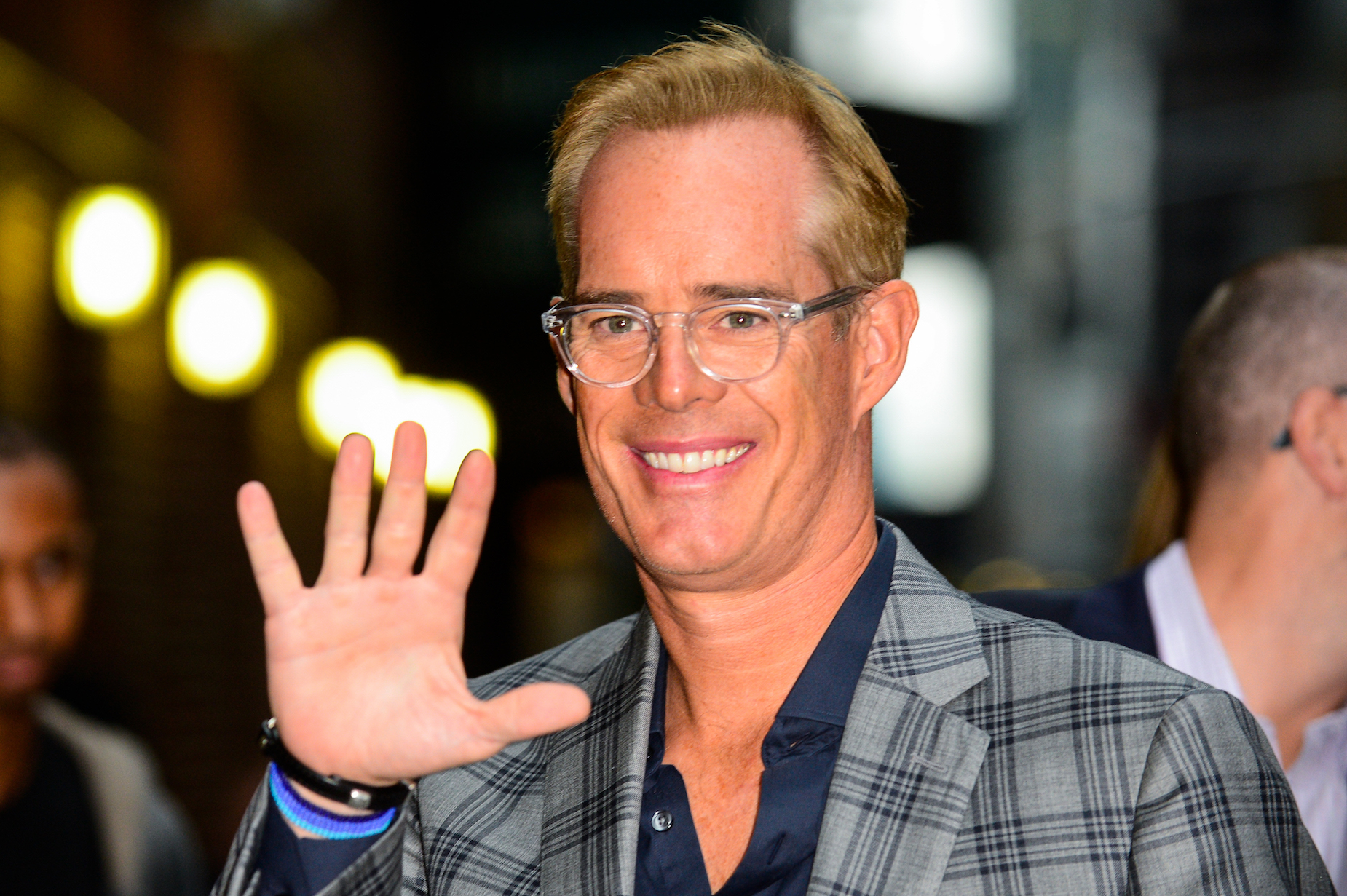 Joe Buck Turned Down a Million-Dollar Deal to Narrate Adult Films, But He Knows Exactly What His Stage Name Would Be
While Fox's Joe Buck turned down a million-dollar adult film offer, he still knows exactly what his stage name would be.
Whether you love him or hate him, just about every sports fan has heard Joe Buck call a game. The veteran broadcaster has done just about everything possible in the world of sports media; during the COVID-19 shutdown, he even took his talents online and provided commentary for some everyday tasks. That wasn't the only offer he received, though.
Without live sports, Joe Buck received a million-dollar offer to call some adult videos. While the broadcaster unsurprisingly declined, he does know exactly what his stage name would be if he ever found himself on set.
Joe Buck has built up quite the sports resume
Unlike some other members of the media, Joe Buck never took the field as a professional athlete. That reality, however, hasn't stopped him from building up a world-class resume in the media.
While his father, the iconic Jack Buck, made a name for himself on the radio, Joe focused on the television side of things. He started out doing regional work in the Midwest but got his big break at age 25; he joined Fox and stepped into the NFL broadcast booth as a full-time play-by-play announcer.
Since then, Buck has become one of the biggest names in sports media, calling both NFL and MLB games on Fox. On rare occasions, he's even pulled a double-header, working one game from each sport on the same day.
Even though some fans dread the sound of Joe Buck's voice, the veteran broadcaster isn't going anywhere. At this point, he is, for better or worse, simply part of the American sports-watching experience.
A million-dollar offer to narrate adult cam shows
When the coronavirus pandemic brought the sports world to a halt in early 2020, fans everywhere were at a loss. Without any games to call, Joe Buck also found himself with a great deal of time on his hands.
Buck, like some other broadcasters, took to providing play-by-play for everyday events; he called interactions between his wife and son and even lent his voice to some clips that fans sent to him on Twitter. There were some offers, however, that he couldn't accept.
According to KMOX radio, Buck received some inappropriate submissions; an adult website, ImLive, also offered him $1,000,000 to provide play-by-play for cam shows. Unsurprisingly, he passed up on both offers.
Joe Buck passed on the adult film offer but knows exactly what his stage name would be
Now that professional sports are back, Joe Buck's voice is back where it belongs. That didn't stop him, however, from reminiscing about his million-dollar brush with the adult film industry on a recent appearance on Late Night With Seth Meyers.
"It was a company, I don't even know what company it was, and, god love ya, the offer was seven figures, like a million-dollar offer, to sit, like this, in my office all day, and put my voice to live, webcam sex acts for the visually impaired," Buck explained. "Which, while it was very tempting, I thought it might derail the rest career, and probably life."
Meyers then wondered what Buck's stage name would be, should he ever dabble in the adult film industry. "Probably Joe Buck," the broadcaster quipped, noting that he shared the name Joe Buck with a male prostitute from Midnight Cowboy.
There you have it. Should Fox, the NFL, and Major League Baseball all go belly-up, Joe Buck has his stage name ready to rock and roll.