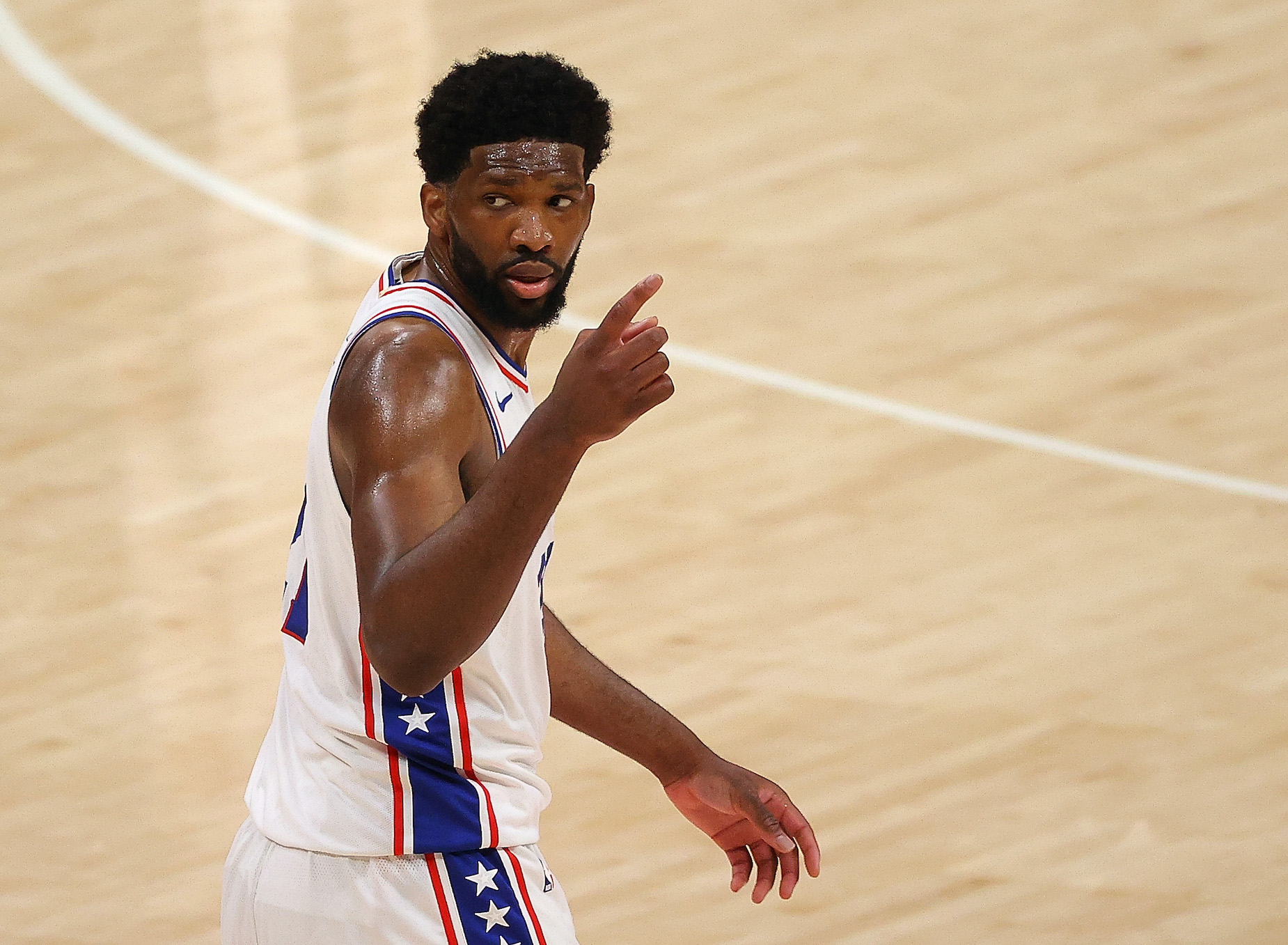 Joel Embiid Didn't Have Any Luxurious Purchases Planned After Inking His $147 Million Contract Extension: 'All I Really Need Is My Video Games and a Big-Ass TV'
Joel Embiid may be a rich man, but his big TV and some video games are more than enough to keep him satisfied.
In the modern NBA landscape, Joel Embiid looms large. Not only is the Philadelphia 76ers' star a physical force in the paint, but he also has talent to spare. That reality has helped him find financial success despite a lengthy injury history. The big man already boasts a $35 million net worth, and that number should only increase in the coming years.
Despite that financial reality, you probably won't catch Embiid spending massive sums on impulse buys. In fact, after he inked his $147 million in 2017, the center said that he didn't need much more than video games and a TV.
Joel Embiid has battled through injury issues to become an NBA star with a sizable net worth
As veteran sports fans can confirm, injuries are the great equalizer. No matter how talented a player may be, it's tough to be effective when you aren't 100% healthy. Thankfully for those in Philadelphia, Embiid seems to have put (at least some) of those issues behind him.
Embiid's unfortunate pattern began during his lone season at the University of Kansas. While the big man proved to be an incredible talent, he also missed the tail end of the campaign with a back problem. He then entered into the 2014 NBA draft and joined the 76ers as the third overall pick. His injury issues, however, were only getting started.
Days before the draft, Embiid broke a bone in his foot. Although he was expected to recover in approximately six months, he ended up missing his entire rookie year. A setback in the recovery process kept him out for the next season, too. The center finally hit the court during the 2016-17 campaign but only played 31 games due to a knee problem.
While he's suffered through various bumps and bruises since then, Embiid has still managed to assert himself on the court. Through the end of the 2020-21 campaign, he's averaged 24.8 points and 11.3 rebounds per game across 260 regular-season contests. Even as the modern NBA moves away from traditional big men, the Sixers star is more than capable of changing any game.
That reality has, in turn, helped the center earn a nice fortune. Thanks to his sizable rookie contract and subsequent extension, Embiid has earned just over $100 million in salary through his first seven professional seasons. He'll take home roughly $65 million more by the time his current deal expires and, on the whole, has an estimated $35 million net worth.
Buying 'nothing' for himself after inking a $147 million contract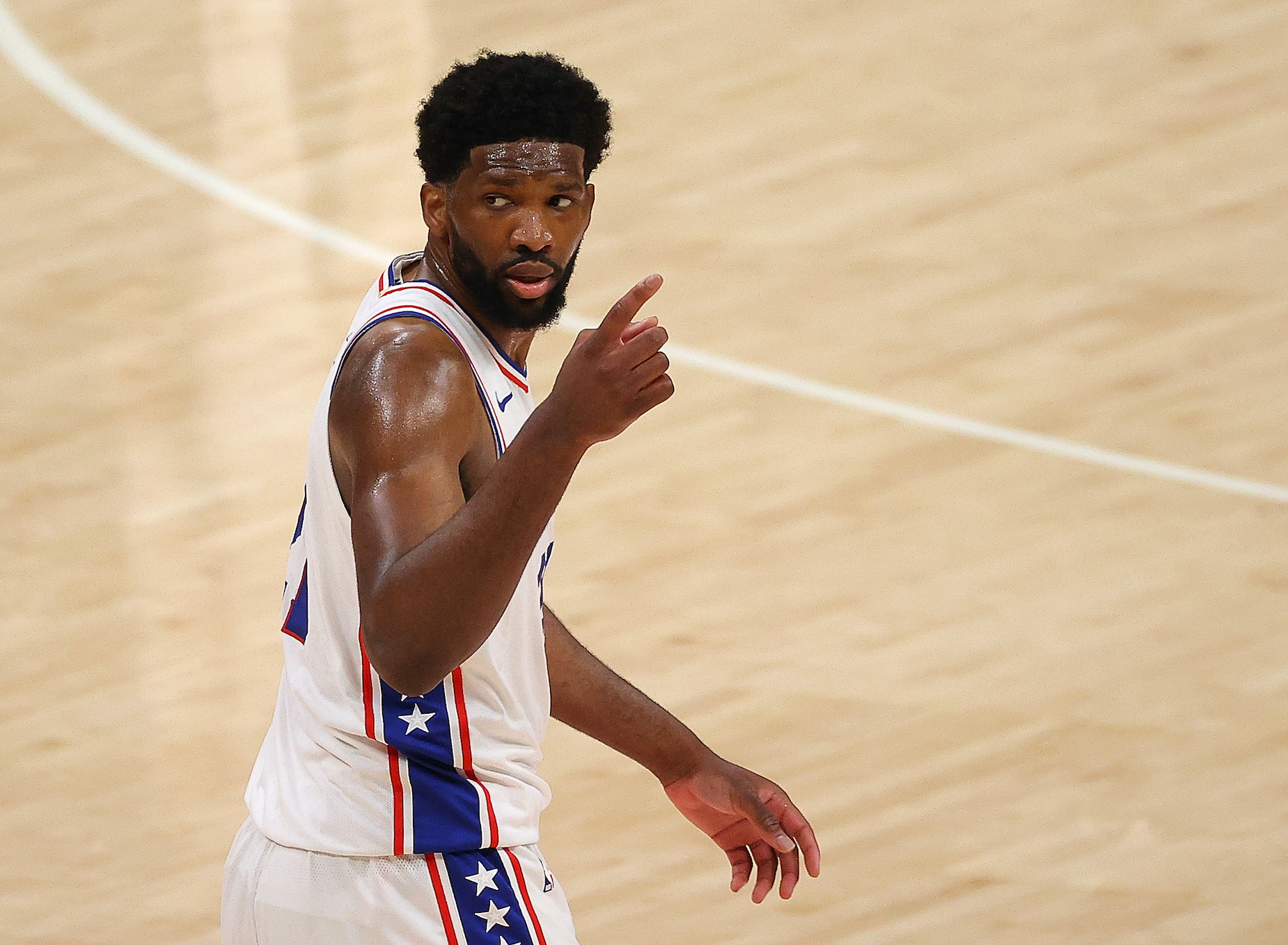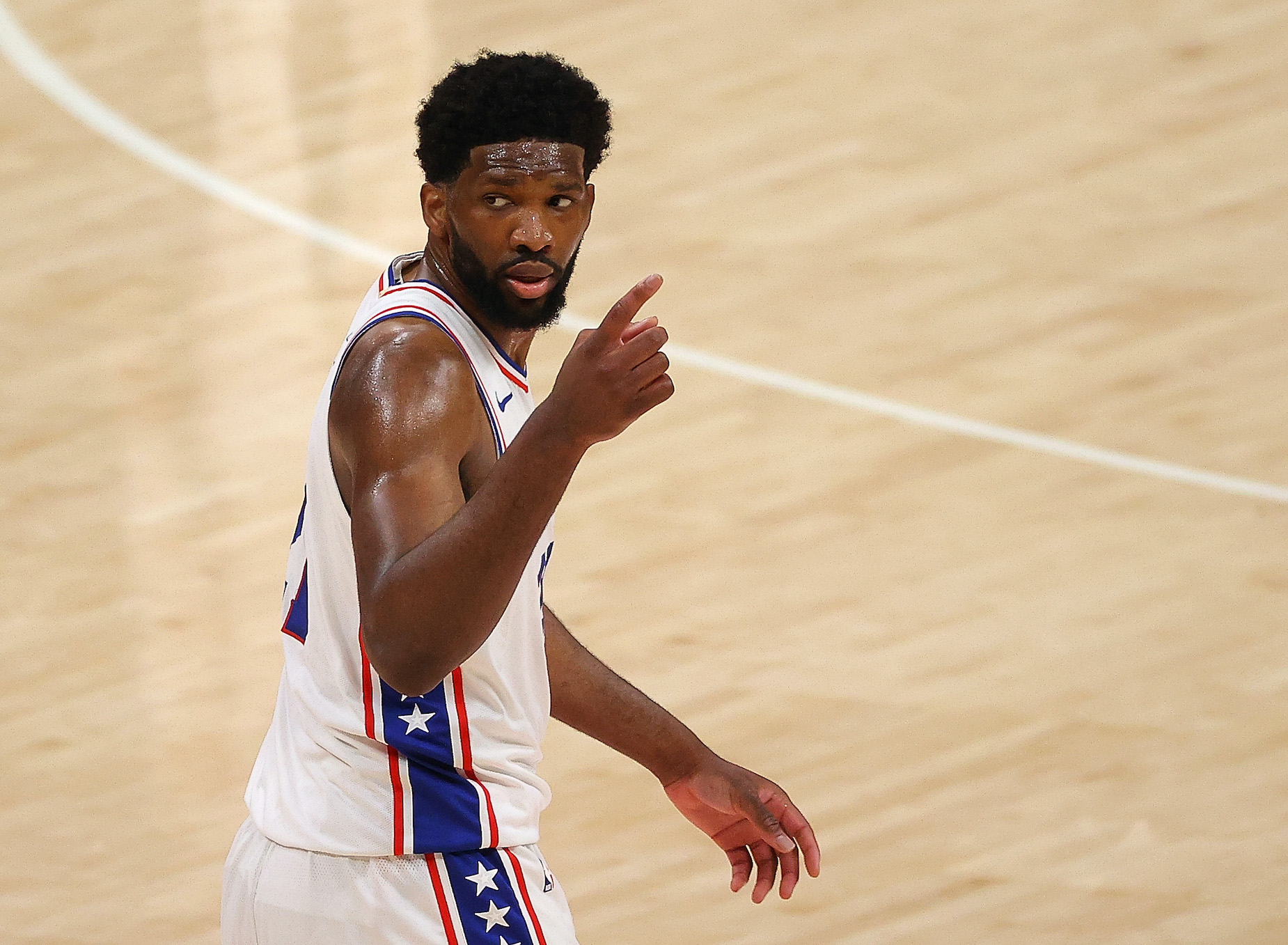 Given his massive net worth, Embiid could probably buy virtually anything he wanted at any given moment. While he's no stranger to spending money, most of it gets used on other people.
In October 2017, the Sixers inked their big man to a $147 million contract extension. Even with that newfound windfall, though, Embiid didn't spare himself any new indulgences.
"When asked what he bought for himself after inking the extension, Embiid answered, 'Nothing,'" ESPN's Jackie MacMullan recounted at the time. "Just before the extension, he purchased a new home for his parents in Cameroon because the old one was filled with painful memories of his brother Arthur, who was struck and killed by a car three years ago. Embiid wasn't tempted to indulge for himself, either with jewelry, a house, or a new car."
Although the young star does have some non-basketball hobbies, he noted that he already had everything he needed at home.
"I don't drive," Embiid explained. "All I really need is my video games and a big-ass TV."
Joel Embiid isn't the only NBA star to keep things simple
Based on the jewelry, cars, and other expensive indulgences that we see on social media, it's tempting to write Embiid off as the exception rather than the norm. There are some other NBA stars who follow a similar playbook, though.
LeBron James, for all his fame and fortune, still holds onto some cheap habits. He's gone on the record as saying that he prefers to rely on Wifi rather than data and uses the free version of Pandora, complete with ads.
Similarly, Kawhi Leonard sponsored Wingstop and, during his time in San Antonio, received some coupons for free chicken. On one occasion, he lost those vouchers and apparently "panicked." Thankfully for the forward, he was able to get them replaced. He was also known to drive "a rehabbed '97 Chevy Tahoe, nicknamed Gas Guzzler," although it's unknown whether he still owns the vehicle.
Collectively, James, Leonard, and Embiid boast a massive net worth. Having a fortune, however, doesn't mean you have to spend it all in one place.
Contract information courtesy of Spotrac. Stats courtesy of Basketball-Reference.