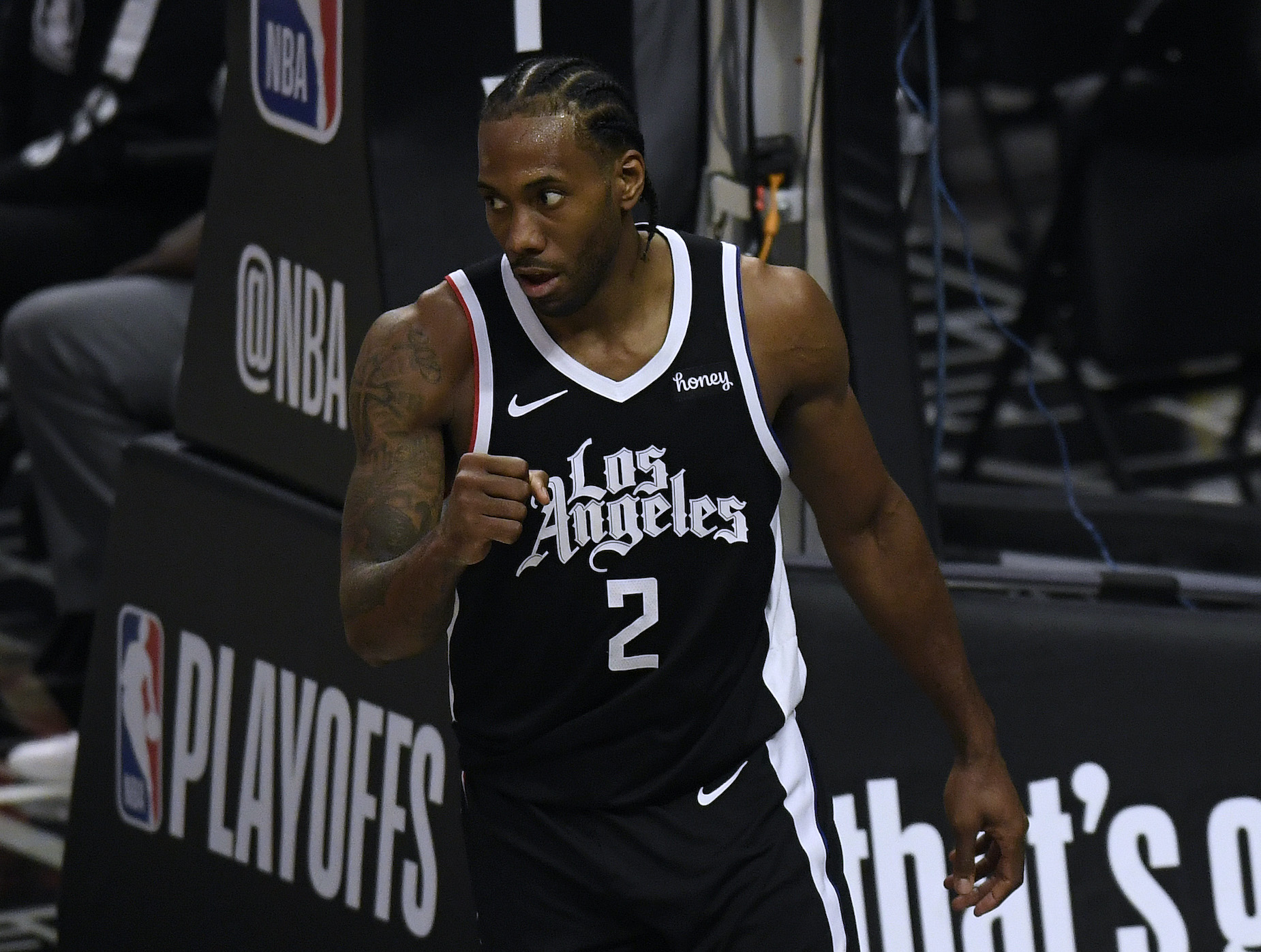 Kawhi Leonard is Worth $70 Million, but He Still 'Panicked' When He Lost His Coupons for Free Chicken Wings
Having a massive fortune doesn't mean you're above using a coupon to score a free meal. Just ask Kawhi Leonard.
While he's incredibly talented, Kawhi Leonard isn't your standard basketball player. The LA Clippers big man does things his own way; his boring trash talk and low-key persona have become a part of NBA popular culture. The forward's unique style, however, doesn't end when he steps off the court.
Take, for example, Leonard's spending habits. Although the Clippers star has turned his NBA success into a $70 million net worth, he's still more than happy to use his coupons to score some free chicken wings.
Kawhi Leonard has built up a $70 million net worth as a big-time NBA forward
Whether you like it or not, professional sports are a big-money business. While he didn't always grab the headlines himself, Leonard has taken advantage of that reality during his time in the Association.
Kawhi arrived in the NBA as an energy guy, capable of stretching the floor and playing tough defense. Although that would have allowed him to carve out a solid career in the pros, the forward wasn't content being the sixth man. He grew into a legitimate game-changer with the San Antonio Spurs, then moved to Toronto. In his first season as the main man, he had no problem stepping up and led the Raptors to a title.
On the back of that success, Leonard signed a big-money contract with the LA Clippers. That move hasn't turned into a championship just yet, but it has provided the forward with a nice chunk of change.
According to Spotrac's numbers, Leonard's deal with the Clippers pays out a shade more than $103 million over three years. His total NBA earnings will eclipse $185 million by the time it expires after the 2021-22 campaign, but he's expected to opt-out of the final year of that contract in order cash in as a free agent.
Away from the court, the forward has also parlayed his success into a deal with New Balance and, in total, has an estimated fortune of $70 million, according to Celebrity Net Worth.
The forward still panicked over losing his coupons for free wings
Given that massive net worth, Kawhi could afford to buy virtually any meal he wants. With that being said, though, he had no problem scoring free chicken wings, at least as of 2016.
"He is happy to sponsor Wingstop, which sends him coupons for free wings, so he can feed his Mango Habanero addiction," Lee Jenkins explained in a Sports Illustrated feature from the time. "This winter [2015 into 2016], after his $94 million contract kicked in, he panicked when he lost his coupons. Wingstop generously replenished his supply."
In the same story, there was another example of Leonard's frugal habits. According to Jenkins, the forward was still driving "a rehabbed '97 Chevy Tahoe, nicknamed Gas Guzzler" that dated back to his teenage years.
While it's unclear if Leonard still gets free chicken wings or drives that same car, he still seems to hold WingStop close to his heart. The Clippers forward only six accounts on (admittedly inactive) Twitter, and one of them belongs to Wingstop San Antonio.
Kawhi Leonard isn't the only NBA star who values a deal
In isolation, Kawhi's love of WingStop coupons may seem like the habit of one unique, albeit wealthy, man. The Clippers forward isn't the only NBA star to appreciate a good deal, though.
While Carmelo Anthony is even wealthier than Leonard, he's spoken about his coupon-clipping habits. "I go to the supermarket, make sure I get the newspaper and tear the coupons out; save a dollar or two," Melo once said, according to a 2011 CBS 4 (Denver) story about how celebrities save money. "I've got the paper open with coupons, ripping them, I'm human too."
Elsewhere in the Association, LeBron James is also known to pinch his pennies. As he explained in an interview alongside Dwyane Wade, the now-Lakers star admitted that he avoids using his phone when there's no WiFi and doesn't pay for apps. He even said he used the free version of Pandora, complete with ads.
From afar, NBA stars can seem like real-life superheroes with massive fortunes and the ability to leap small buildings in a single bound. Guys like Carmelo, LeBron, and Kawhi Leonard, however, remind us that, underneath their jerseys, professional athletes are still human beings.