John Madden Reduced Lester Hayes to Tears With a Single Coaching Decision Before Transforming Him Into the Defensive Player of the Year
While most modern NFL fans only know him as the namesake of a video game franchise, John Madden originally made a name for himself as a talented football coach. His tactics, however, weren't universally popular; just ask Lester Hayes about that.
Before Hayes' NFL career even truly begun, John Madden had reduced the rookie to tears. In the end, though, the coach knew what he was talking about.
Lester Hayes joined the Raiders as a talented safety
During his time in the NFL, Lester Hayes made a name for himself with both his tenacious cornerback play and his practice of using Stickum. When he first arrived in the pros, however, he played a completely different position.
Hayes played his college ball at Texas A&M and actually bounced around the field quite a bit. When he arrived on campus, he initially lined up at defensive end; then, as a sophomore, he drifted back and played a mixture of linebacker and safety. The latter position would become his home.
During his junior and senior seasons, Hayes stayed at safety and became a key member of a tough Aggies defense. According to Texas A&M's Athletic Hall of Fame, Hayes led the team in interceptions during both those seasons; his 14 career picks still stand tall in program history, even today.
In 1977, Hayes entered the NFL draft and joined the Oakland Raiders as a fifth-round pick. There, he would meet John Madden and have a career-changing conversation.
John Madden reduced the rookie defensive back to tears during a career-changing conversation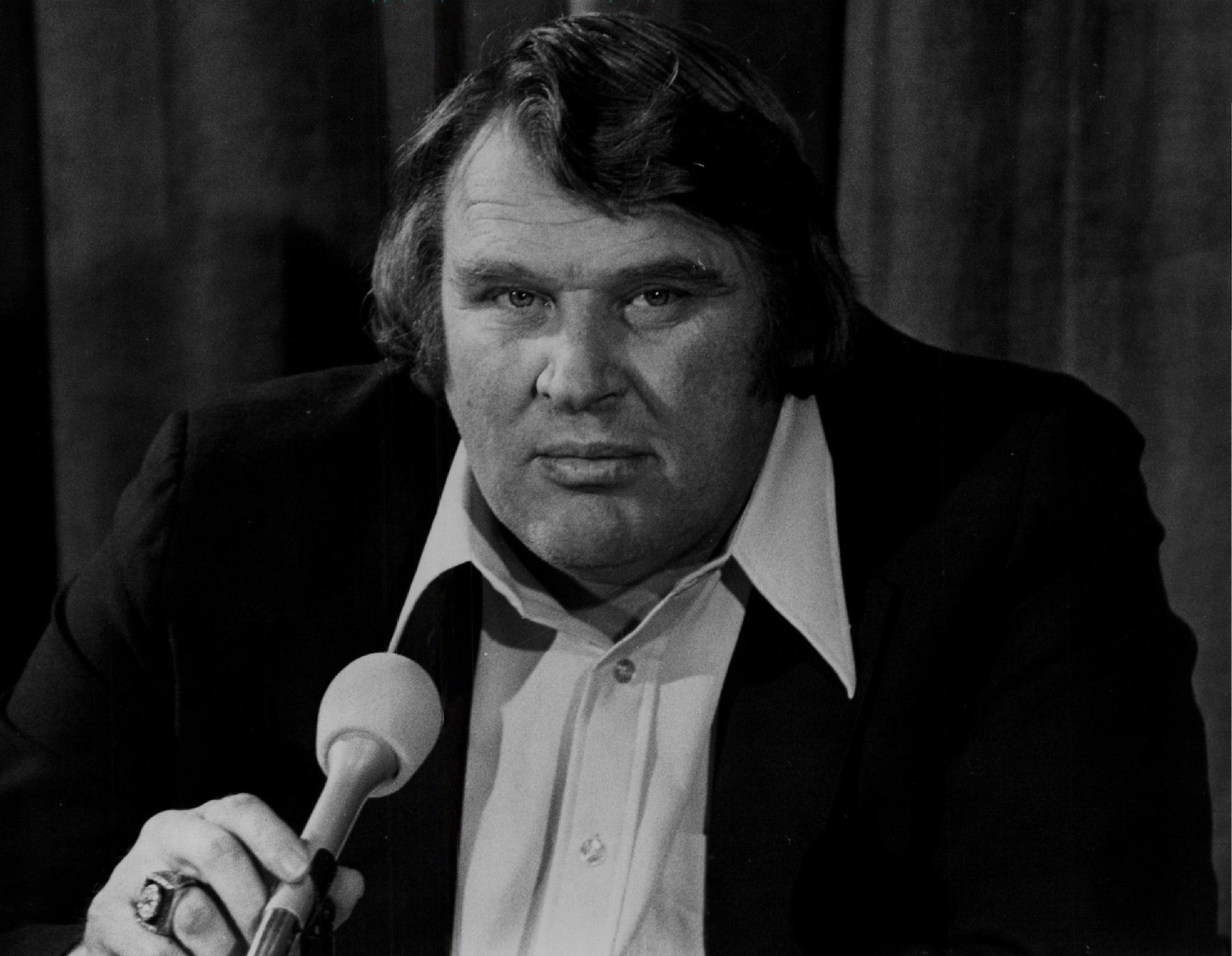 As mentioned above, Lester Hayes bounced between a few positions before finding a home at safety. John Madden, however, had something else in mind when the rookie joined his Raiders.
"In 1977, Madden walked up to his fifth-round draft pick, All-American safety Lester Hayes, and told him he would be playing cornerback as a pro," ESPN's Ryan Hockensmith explained. "Hayes had begrudgingly switched from linebacker to safety at Texas A&M. The last thing he wanted was to get further away from hitting people. Now Madden was asking—no, telling—him to play corner."
Hayes, understandably, wasn't happy. While NFL fans may remember him as a tough defender who always stepped up in the biggest moments, he responded in a much different manner. He cried.
"I started bawling like a newborn baby," Hayes recalled. The rookie didn't eat lunch or dinner; when the team reconvened for their second practice session that evening, he continued to beg Madden to reconsider.
The coach was unmoved.
John Madden ended up changing the course of Lester Hayes' NFL career that day
It's safe to assume that crying and begging your head coach to change his mind isn't the best way to begin your NFL career. Thankfully for Lester Hayes, though, John Madden knew what he was talking about.
Hayes did move to cornerback and made quite the impact there. During his 10 years in the NFL, he pulled in 39 interceptions; that total could have been higher, but his tight coverage usually kept quarterbacks from throwing the ball his way. He also earned Defensive Player of the Year honors in 1980, won two Super Bowl titles, and made the NFL All-Decade Team for the 1980s.
If John Madden hadn't moved Hayes to cornerback, it's quite possible that none of that would have ever happened. You could also argue that Stickum was pretty important, too, but we'll set that point aside for now.
"There was something in his eyes that made me trust him," Hayes explained. "John has that ability to see something in people that they didn't know existed. Thank God he saw it in me."
Stats courtesy of Pro-Football-Reference