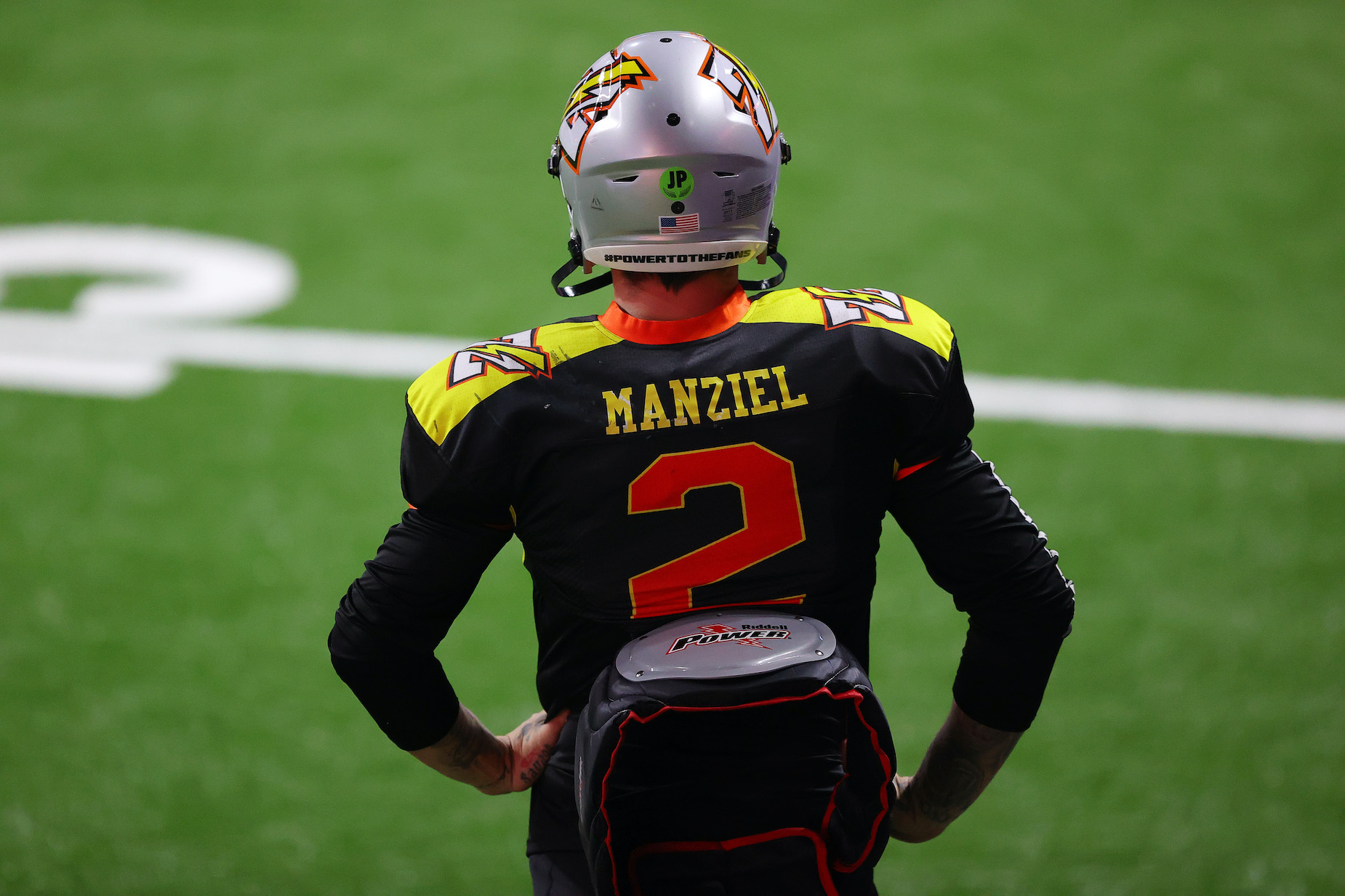 Johnny Manziel Wants to Go Pro in a Sport Other Than Football Within the Next 12 Years
While Johnny Manziel is still known as Johnny Football, he's thinking about trying his hand at another professional sport.
With the benefit of hindsight, we now know that Johnny Manziel didn't have what it takes to be an NFL quarterback. Johnny Football, however, isn't giving up on pro sports just yet. In addition to trying his hand at Fan Controlled Football, the former Cleveland Browns QB has his eyes set on another target: the PGA Tour.
The rise and fall of Johnny Manziel
These days, Johnny Manziel is miles away from NFL stardom. Less than a decade ago, though, the quarterback was one of the most famous football players in the country.
After earning Texas' Mr. Football title in 2010, Manziel headed to Texas A&M. While he spent his first year on campus as a redshirt, the young quarterback took over the starting job in 2012. Once in the top job, Manziel threw for 3,706 yards and 26 touchdowns while rushing for 1,410 more yards and 21 additional scores en route to a Heisman Trophy. At that point, he reached critical mass and became a national star simply known as Johnny Football.
After another season with the Aggies, Manziel entered the 2014 NFL draft. While opinions on the quarterback were divided—he was either overrated or suitable confident, depending on your perspective—the Cleveland Browns decided to take a chance on the quarterback. They selected him with the 22th-overall pick, hoping to find their franchise player.
In reality, though, that didn't happen. Manziel only lasted two seasons in the NFL, making eight starts. In addition to on-field struggles, the quarterback also failed to do himself any favors and didn't fully commit to his football career.
Johnny Football kept playing, even without an NFL job
After two seasons with the Cleveland Browns, Johnny Manziel found himself without an NFL job. When you're known as Johnny Football, however, you can't leave the gridiron behind that easily.
Manziel landed in the Canadian Football League, where he spent the 2018 season with the Montreal Alouettes. He was eventually released, however, and the league forbid any other team from offering him a job. The quarterback then suited up for the Memphis Express, who played in the Alliance of American Football. Manziel suffered a concussion in his second game and, before he could return, the coronavirus pandemic forced the league to suspend the season.
Johnny Football's career didn't end there, though. In 2021, he made his Fan Controlled Football debut with the Zappers. While it's not exactly the highest level of football you'll ever see, Johnny Manziel is still on the gridiron.
Johnny Manziel hopes to hit the PGA Tour within the next 12 years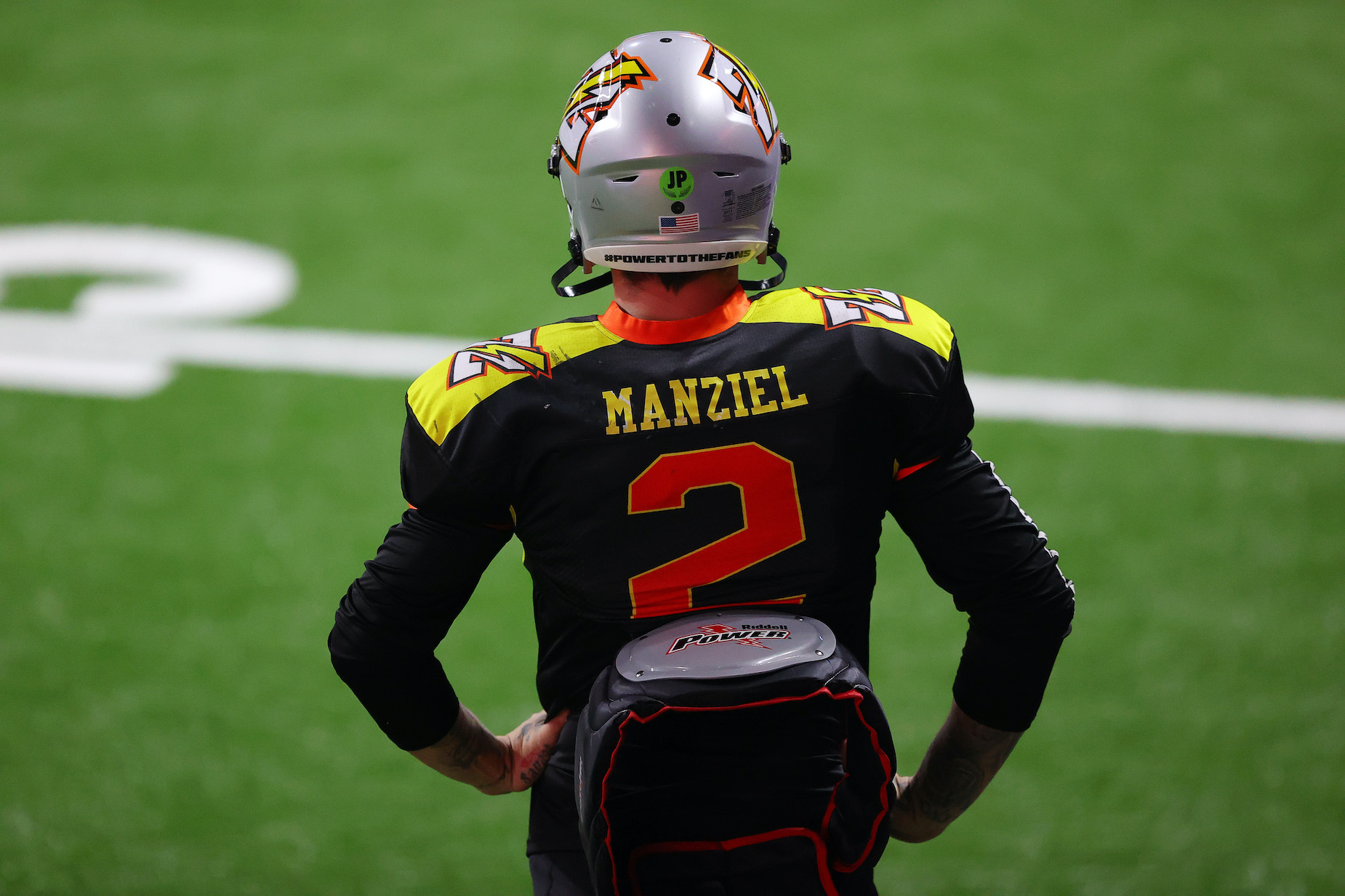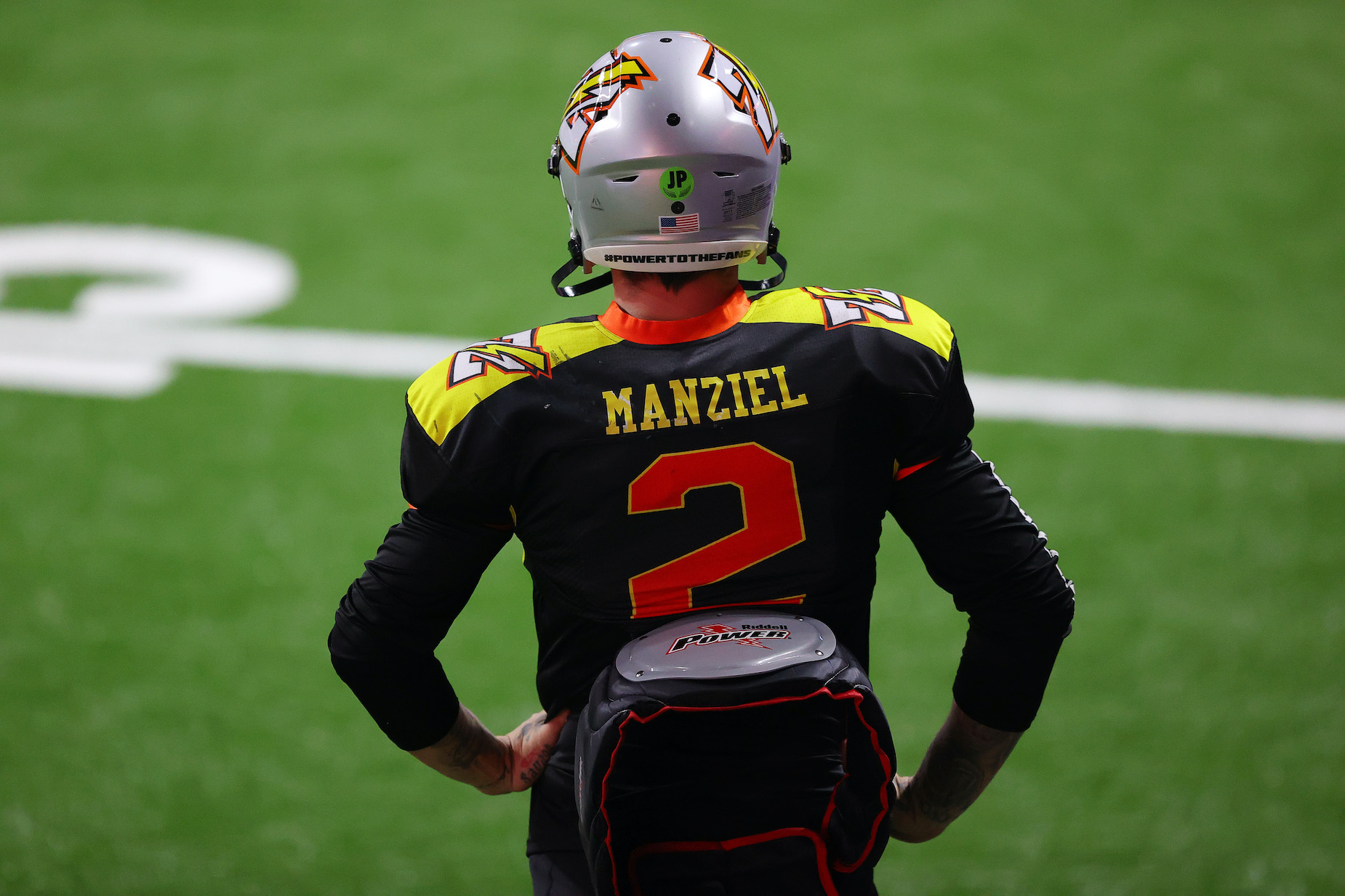 While Johnny Manziel is now taking the field in Fan Controlled Football, the quarterback knows his own limitations. "A big reason I'm here is I'm a little bored," he told Josh Peter of USA Today. "This isn't me trying to be a comeback, redemption-type of tour for me to go back and play football anymore moving forward."
A different professional sport, however, could be on the cards: golf.
"I'm giving myself 12 years to try to play professional golf," Johnny Football recently told Chris Long on the Green Light podcast, according to The Spun. "I'm gonna grind this out and see how good I can get and see if I can't enter some tournaments and see if I can't go play professional golf eventually. I think it is a very uphill battle, but that's what I'm setting for my goals. I have 12 years to try and make a PGA Tour event."
Does Manziel have what it takes to make it onto the tour? On one hand, grinding things out hasn't been his strong suit in recent years. On the other, he told Peter that he's been golfing five days a week and, if you do that for 12 years, you'll certainly be getting plenty of practice.
In the future, could Johnny Football become Johnny Golf? If nothing else, we'll have an answer by 2033.