Justin Fields Nearly Guessed His Madden NFL 22 Player Ratings, but Zach Wilson, Trey Lance, and Mac Jones Embarrassingly Overestimated Themselves
For this crop of NFL rookies, there are several mile markers where they know they've made it as a pro football player. There's pulling on the team hat on NFL draft night, signing that first contract, putting on their team's helmet for the first time, and, of course, when they learn their first Madden NFL 22 player ratings.
Madden 22 player rankings are released this week, and the deep crop of rookie QBs found out their video game fate. Several of the players guessed their rating weeks ago, and only one first-round passer gave a realistic assessment of his digital skill level.
Madden NFL 22 player ratings are a huge deal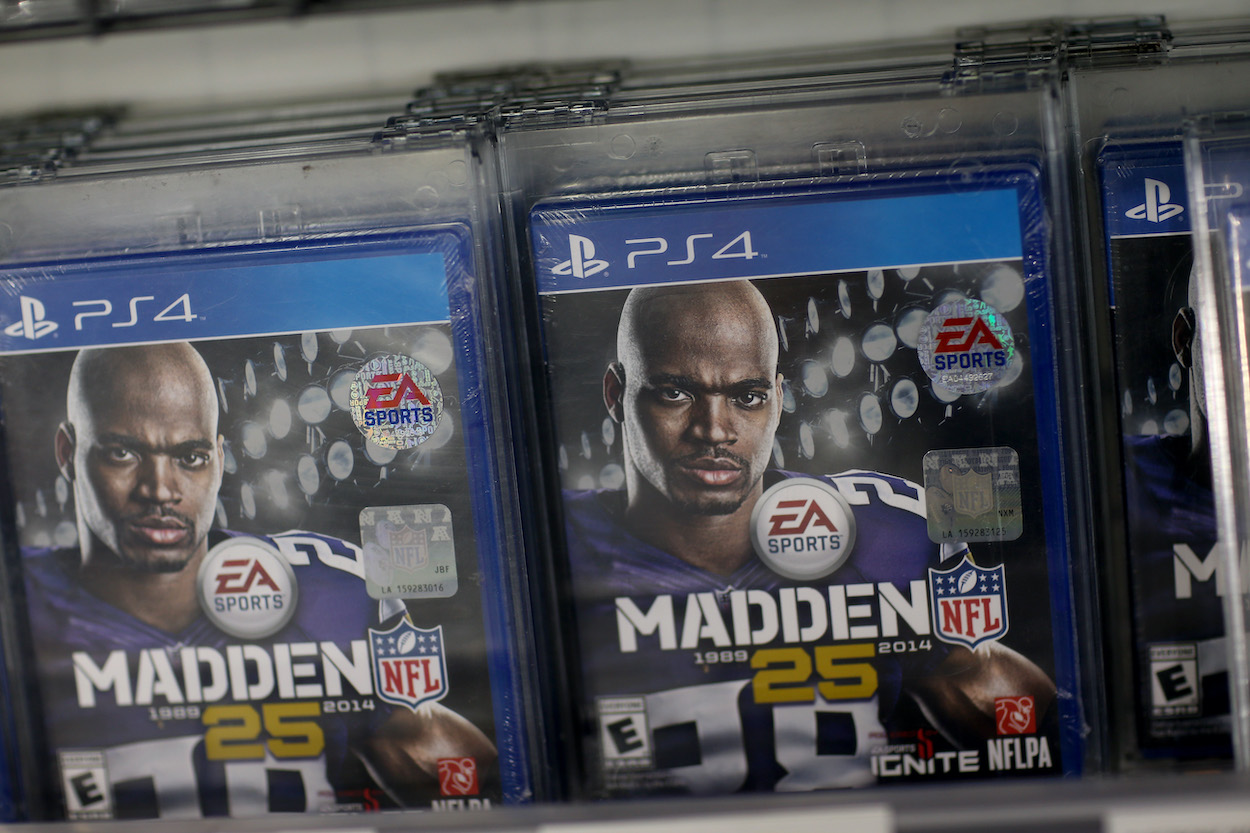 NFL players are all competitive, and many love video games. This combination makes it unsurprising that the entire league takes notice when the annual Madden player ratings come out.
The wildly popular football video game franchise bearing the name of NFL legend John Madden ranks each player in the NFL on a scale of 1-100 for each of a wide range of physical and mental football-related skill categories.
This includes general attributes like speed, strength, agility, and awareness, as well as position-specific characteristics like tackling, throwing power and accuracy, catching, and breaking tackles. A player's rankings are all combined to produce a single overall ranking.
In the past, some players get so competitive around these ratings that they've lobbied the game's maker, EA Sports, for better ratings.
EA Sports is currently releasing the Madden NFL 22 player ratings each day over the course of the last week in July. The order goes by positons groups and the dates, per Sporting News, goes as follows: July 26 (wide receivers), July 27 (defensive linemen, edge rushers), July 28 (running backs, July 29 (defensive backs), and July 30 (quarterbacks).
Justin Fields, Zach Wilson, Trey Lance, and Mac Jones all guessed their NFL rookie Madden 22 rating and only Fields was close
While the complete list of NFL QB ratings doesn't come out until Friday, ESPN announced the first-round rookie QB ratings, per Sports Illustrated. Jacksonville Jaguars QB and No. 1 overall pick Trevor Lawrence came in with the best overall rating at 78.
Weeks before the rankings came out, the other first-rounders – Justin Fields, Zach Wilson, Trey Lance, and Mac Jones – guessed what their NFL rookie Madden 22 ratings might be on NFL.com. Chicago Bears QB Fields came the closest to his actual rating of 74, thinking he'd be in the 78-81 range. However, Wilson, Lance, and Jones outrageously (and embarrassingly) overestimated their video game avatar's prowess.
"I think my Madden rating would be probably be a little lower than people would give me credit for," Jones correctly predicted. While he had the correct thought, his guess of an 85 rating was miles away from the actual 71 rating for the New England Patriot.
The San Francisco 49ers' Lance says because, "I can do a lot of things, I can make plays," his Madden NFL 22 rating would be an 88. Unfortunately for the former North Dakota State star, the video game designers think he's more of a 74.
Wilson, the No. 2 overall pick of the New York Jets, had the highest opinion of himself, stating, "My Madden rating should be a 90 because it's ok, but it's not great because I haven't done anything yet." The EA Sports team agreed with the second part of Wilson's statement but not the first, giving him a 75.
The Madden NFL 22 release date is quickly approaching
In what amounts to a national holiday for many video game fanatics, the annual Madden NFL release date is quickly approaching. This year, the game will be available online and in stores on Friday, August 20, 2021, per Sporting News.
This year's game – which features Patrick Mahomes and Tom Brady on the cover – has three different versions with different price points. The Dynasty Edition is $99.99, the MVP Edition is $79.99, and the Standard Edition is $59.99. For gamers who preorder the Dynasty or MVP Editions, the game will be available three days early on Tuesday, August 17, 2021.
Madden NFL 22 is available on Xbox One, Xbox Series X/S, PlayStation 4, PlayStation 5, PC, Steam, and Stadia.
Like Sportscasting on Facebook. Follow us on Twitter @sportscasting19