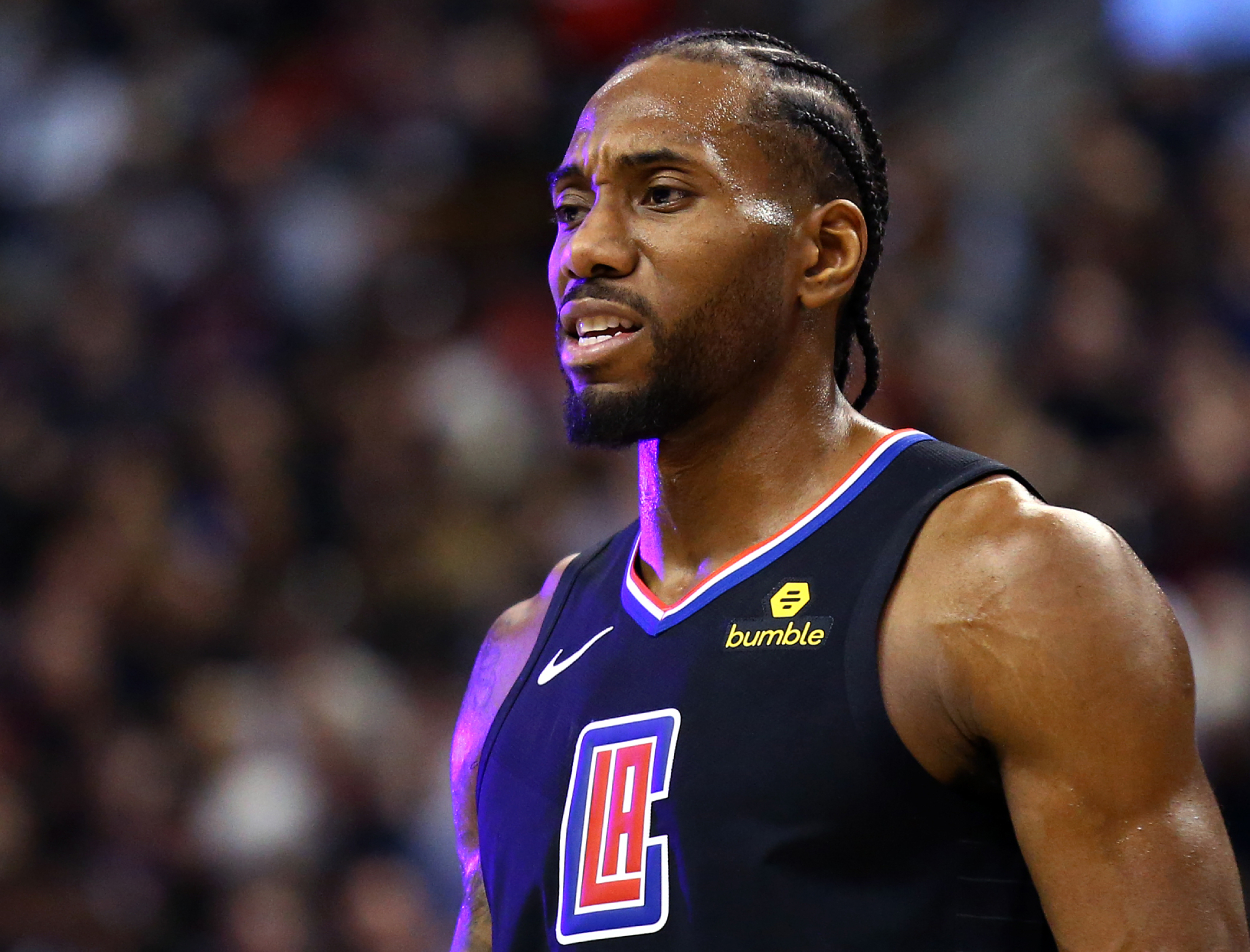 Kawhi Leonard's Former Coach Adds to His Mysterious Legacy With a Legendary Playoff Story
Kawhi Leonard is a top player in the NBA; he has not only led the Clippers to success, but he won titles on the Spurs and Raptors. However, he's also one of the most mysterious stars, as he shows no emotion and isn't on social media. His former coach just added to that mystery.
Do you remember those beer commercials about the most interesting man in the world? Well, Kawhi Leonard has become that in the NBA, and not even because he does any thing exciting or has an entertaining personality, but because he's somewhat mysterious.
No one, outside of the players and coaches who have worked with him, knows anything about Leonard. However, one of those former coaches recently shared a story from Leonard's time on the Toronto Raptors, and while it doesn't give us any insight into Kawhi the person, it instead, adds to his mysterious legacy.
Kawhi Leonard is the most mysterious man in the NBA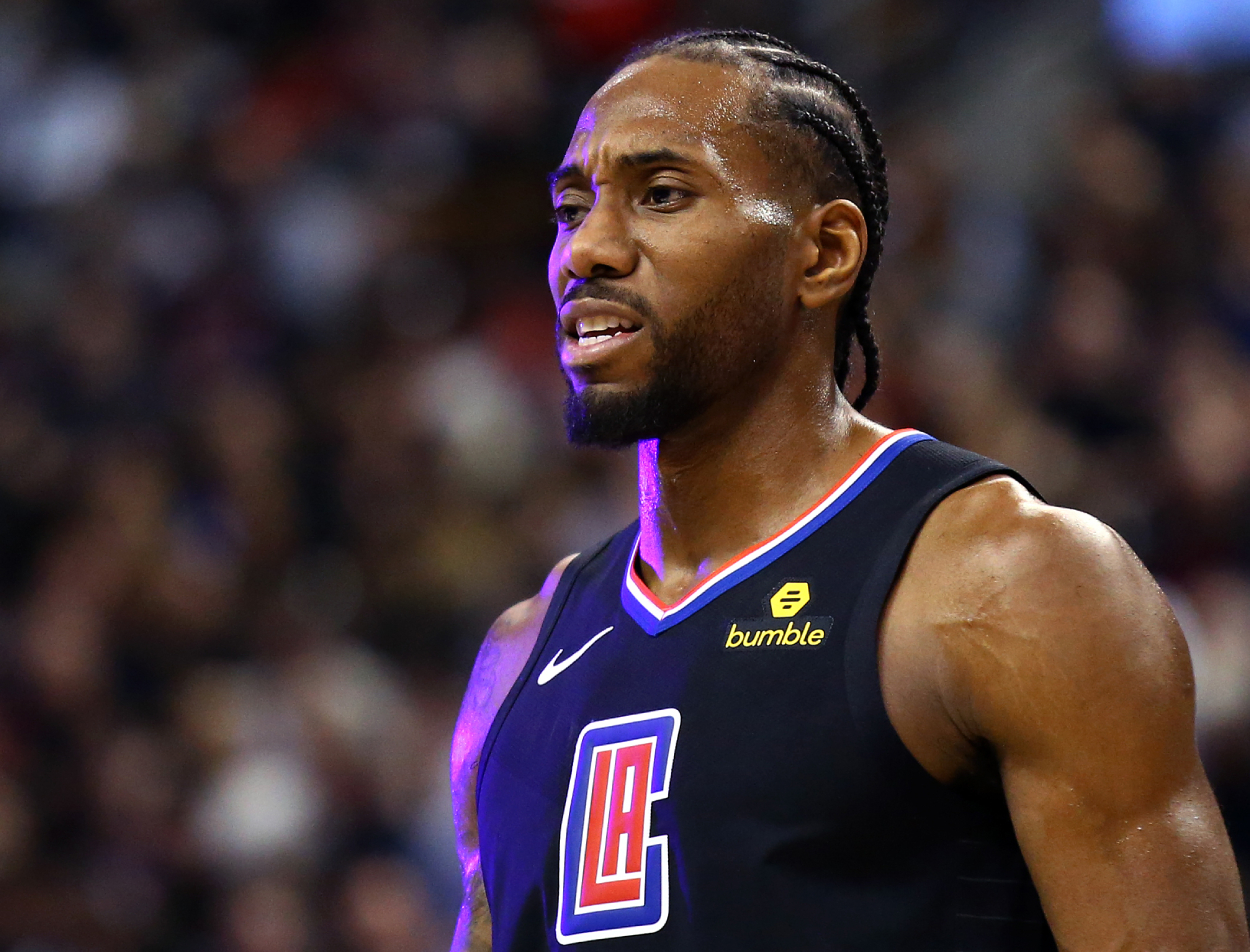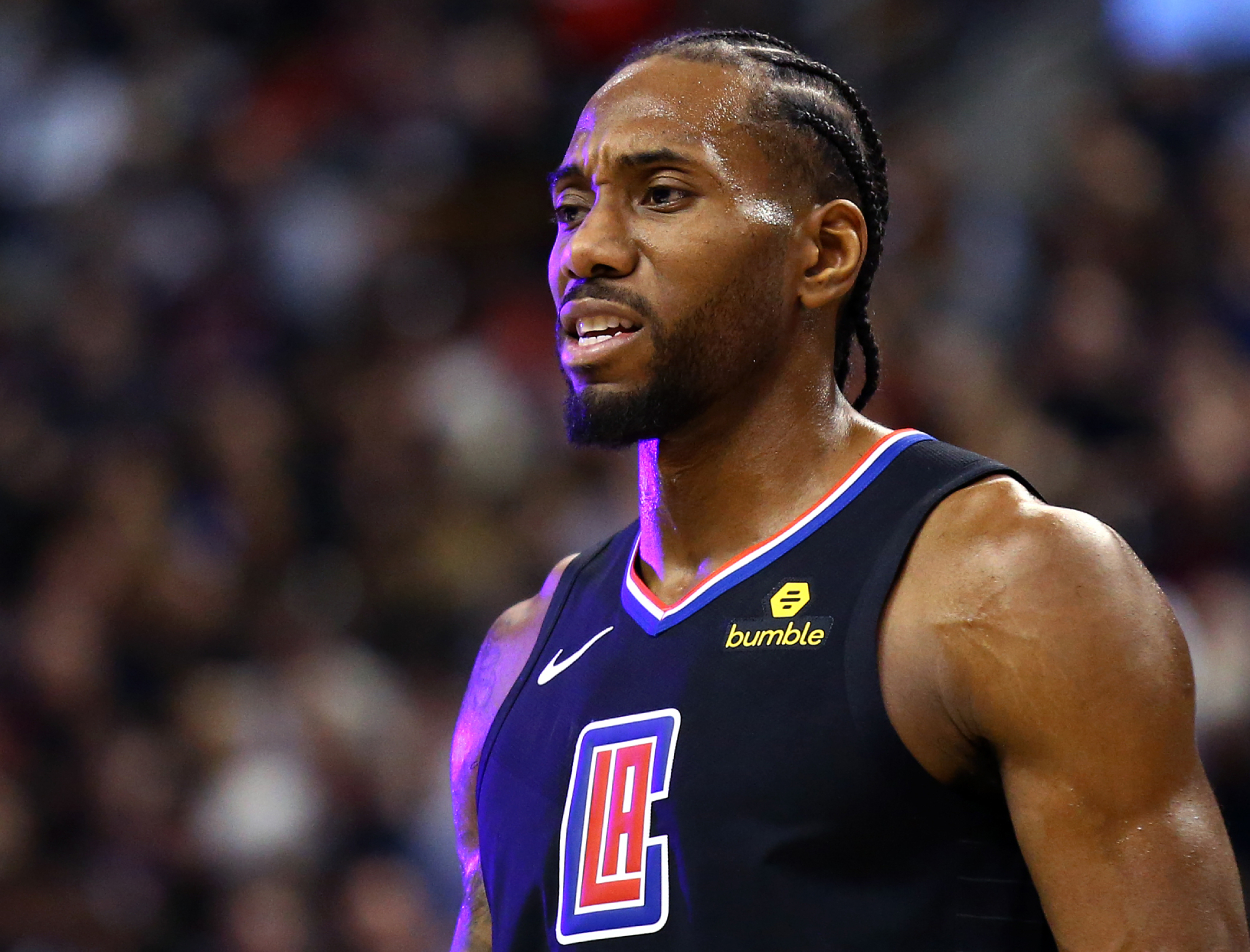 During a day and age where athletes are all over social media, trying to build a brand so they can set themselves up financially for when they retire from their respective sports, Leonard is an old-school guy. The Los Angeles Clippers star hasn't posted on Twitter since 2015, and he doesn't have an Instagram.
He is also known for being pretty emotionless on the court, so much so that his laugh became a meme a couple of years ago just because of the fact that no one had ever heard it before.
"It's just the way I play," Leonard said in 2019, per The Boston Globe. "Until we win the game or it's all done, then I'll show some emotion. But I want to stay even-keeled while I'm going through it."
The unknown about Leonard is what makes him so intriguing, but his skills on the court just add another layer to his mystique.
Phil Handy shared a legendary Kawhi Leonard-Raptors story
Phil Handy has been an assistant coach in the NBA for several years, as he has been on the Cleveland Cavaliers, Raptors, and Los Angeles Lakers' coaching staffs.
Handy recently appeared on Matt Barnes and Stephen Jackson's All The Smoke podcast, and he gave some insight into what it was like to work with Leonard during his 2019 championship-winning season on the Raptors.
"That man like the terminator, for real," he said on the June 17 episode. "… We were down 2-0 against Milwaukee (in the Eastern Conference finals), Nick Nurse came into the locker room, said, 'We're going to make some adjustments. We'll get back to Toronto, and we're gonna be ready.'"
Leonard, though, had a short and direct message for Nurse and the rest of the team.
"Kawhi said, 'The adjustment is I'm guarding Giannis.' We walked out the locker room," Handy said.
As you probably remember, the Raptors didn't let the Milwaukee Bucks win another game in the conference finals after that, as Toronto won the series in six games before eventually winning the NBA Finals 4-2 over the Golden State Warriors. After averaging 27.0 points and 15.5 rebounds in those first two games for the Bucks, Giannis Antetokounmpo recorded 20.5 points and 12.5 rebounds in the final four, including a 12-point performance in Game 3.
That single decision for Leonard to defend Antetokounmpo led to the Raptors winning an NBA championship. But the way Handy says Leonard handled it just adds to the legacy of him being a man of few words and one of the best basketball players on the planet.
Kawhi is one of the best players in the NBA
Despite not even being 30 years old yet, Leonard is one of the more decorated players in the NBA. He is a five-time All-Star, two-time NBA Defensive Player of the Year, and he has won two championships (one with the Raptors and one with the San Antonio Spurs). He also won Finals MVP during both of those title runs.
In addition to being a great defender, Leonard has become an excellent scorer. After averaging 12.3 points over his first four seasons, Leonard has averaged 21.2 points or more in every season but the 2017-18 campaign when he only played in nine games. He scored as many as 27.1 points in 2019-20 with the Clippers.
Leonard seems as if he has no interest in being in the public eye, but his play on the court makes him must-watch TV. His mystery and basketball dominance simply makes him the most interesting man in the NBA.
Stats courtesy of Basketball Reference