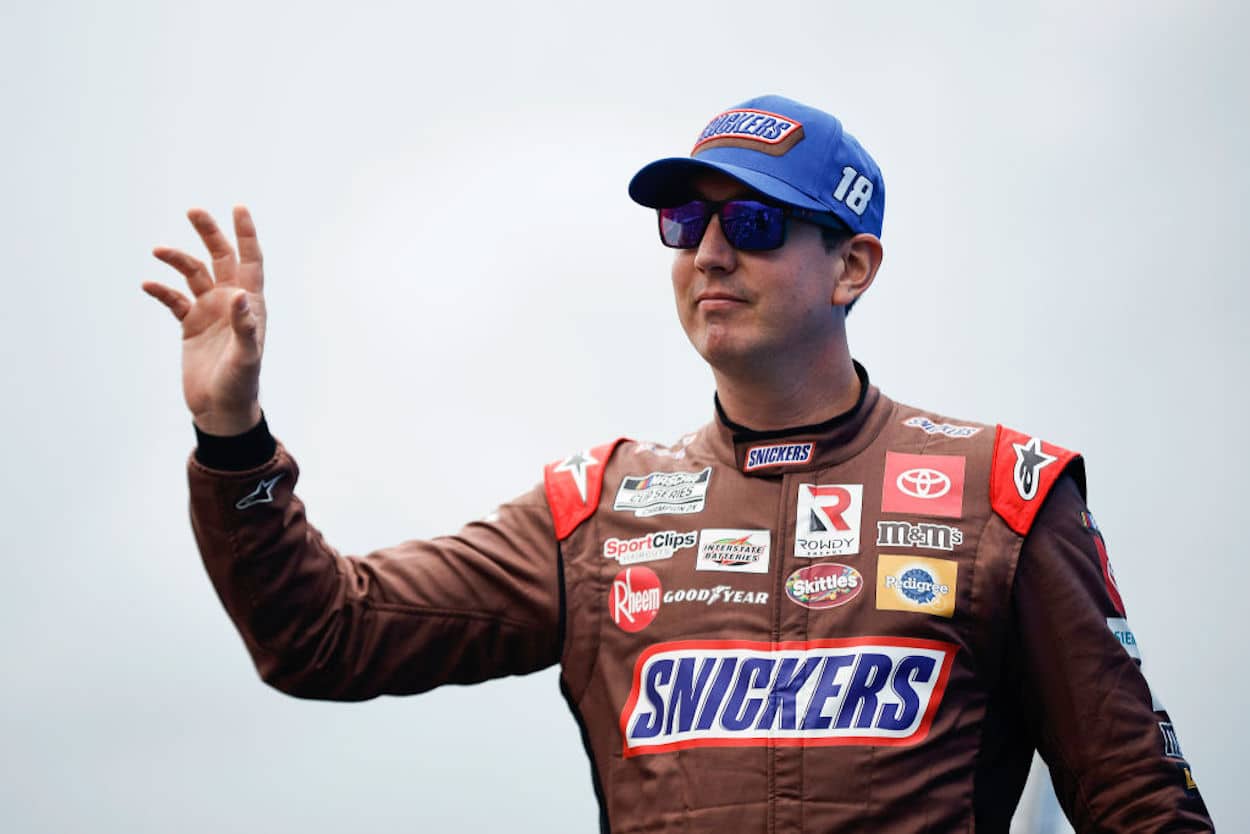 Kyle Busch Should Leave JGR, Even if He Gets a Contract Extension in the 11th Hour
Kyle Busch has wasted enough time waiting around for JGR. Like it or not, it's simply time for him to move on.
From Kyle Busch's comments over the weekend at Watkins Glen International, the proverbial handwriting appears to be on the wall: He won't return to Joe Gibbs Racing in 2023. 
Although neither Busch nor the team has officially announced a parting of ways, all signs point toward JGR not having a seat for Busch next season once candy company Mars Inc. ends its 15-year primary sponsorship of Busch's No. 18 Toyota.
However, even if JGR comes through with a contract extension for Busch at the last minute, the mere fact that the two-time NASCAR Cup Series champion has had to wait this long is insulting and unjustified.
And it's enough reason for Busch to move on.
It's been eight months and counting as Kyle Busch waits for a new primary sponsor
December 20, 2021 was the day that Mars Inc. announced that the 2022 season would be its last in NASCAR and as the primary sponsor for Kyle Busch. That was 245 days, or just over eight months, ago. Joe Gibbs Racing has since announced a sponsorship renewal for Cup Series driver Martin Truex Jr., who will continue his relationship with Auto-Owners Insurance through 2023.
Re-upping with Auto-Owners was a pretty quick turnaround for JGR, considering that Truex waited until late June to decide if he even wanted to continue racing next season. Once the driver made his plans known, it took JGR less than six weeks to convince Auto-Owners to commit for another year.
As for Busch, it's been over eight months since his primary sponsor revealed its intentions to sever ties, and JGR doesn't appear to be a bit closer now to having a replacement sponsor for Busch than it was back in December. Obviously, this raises the question of how the organization was able to quickly secure sponsorship for Truex in 2023 but hasn't been able to do the same for Busch.
Perhaps it's because Auto-Owners has been Truex's primary sponsor in less than a third of the races this season. The Mars brand, meanwhile, has been Busch's primary sponsor in 21 of 25 races to date. Instead of trying to find a company that would agree to shell out the estimated $20-25 million required to be Busch's primary sponsor for all or most of the races in 2023, maybe JGR should have taken the piecemeal approach that it has with Truex and found three or four sponsors willing to take 8-12 races each.
Instead, we're sitting here in late August, and Busch apparently has no idea what his situation for next season is going to look like.
"No new update," Busch said during a press conference over the weekend at Watkins Glen when asked where things stood on contract negotiations with JGR. "Is that fair? There isn't [an update]. Sorry."
If Joe Gibbs Racing truly wanted to retain Kyle Busch, he'd already have a new contract
While Joe Gibbs Racing and Toyota officials have insisted for months that they're doing all they can to keep Kyle Busch in the fold for 2023, it's hard not to wonder if this is a smokescreen. It's no secret that JGR wants to promote team owner Joe Gibbs' 19-year-old grandson, Ty, from the NASCAR Xfinity Series to the Cup Series in the relatively near future. 
While JGR officials have consistently indicated that the plan is for Gibbs not to join the company's Cup stable until 2024, Gibbs' nine wins in 40 NASCAR Xfinity Series starts for JGR – combined with his recent success as a Cup Series fill-in at 23XI Racing for the injured Kurt Busch – have led to speculation that JGR might be inclined to move Gibbs up to the Cup Series a year early.
If Joe Gibbs, who turns in 82 in November, is eager to see his grandson compete in a JGR cars at NASCAR's highest level, wouldn't it make sense why the powers that be might not be moving heaven and earth to retain Busch?
After all, Busch's No. 18 is JGR's flagship car – the one the organization campaigned with Dale Jarrett in its inaugural Cup season of 1993, back before it began fielding multiple teams. Don't you think that's the car that Joe Gibbs, in his heart of hearts, wants his grandson to be in? And don't you think that if JGR really wanted to keep Busch, it would have found a way by now?
To anyone who's paying attention, it's pretty obvious that JGR has been in no hurry to find a new sponsor for Busch. After all, Ty Gibbs already has several co-primary sponsors on his Xfinity Series car. All JGR needs to do is persuade one or more of them to move up with Gibbs to the Cup level – and possibly commit to covering more races – and the company's sponsorship dilemma on the No. 18 is suddenly solved. Given Ty Gibbs' colorful personality and his performance in the Xfinity Series, getting multiple sponsors on board for a Gibbs move to Cup shouldn't be that heavy of a lift.
Kyle Busch should make the first move in officially ending his relationship with JGR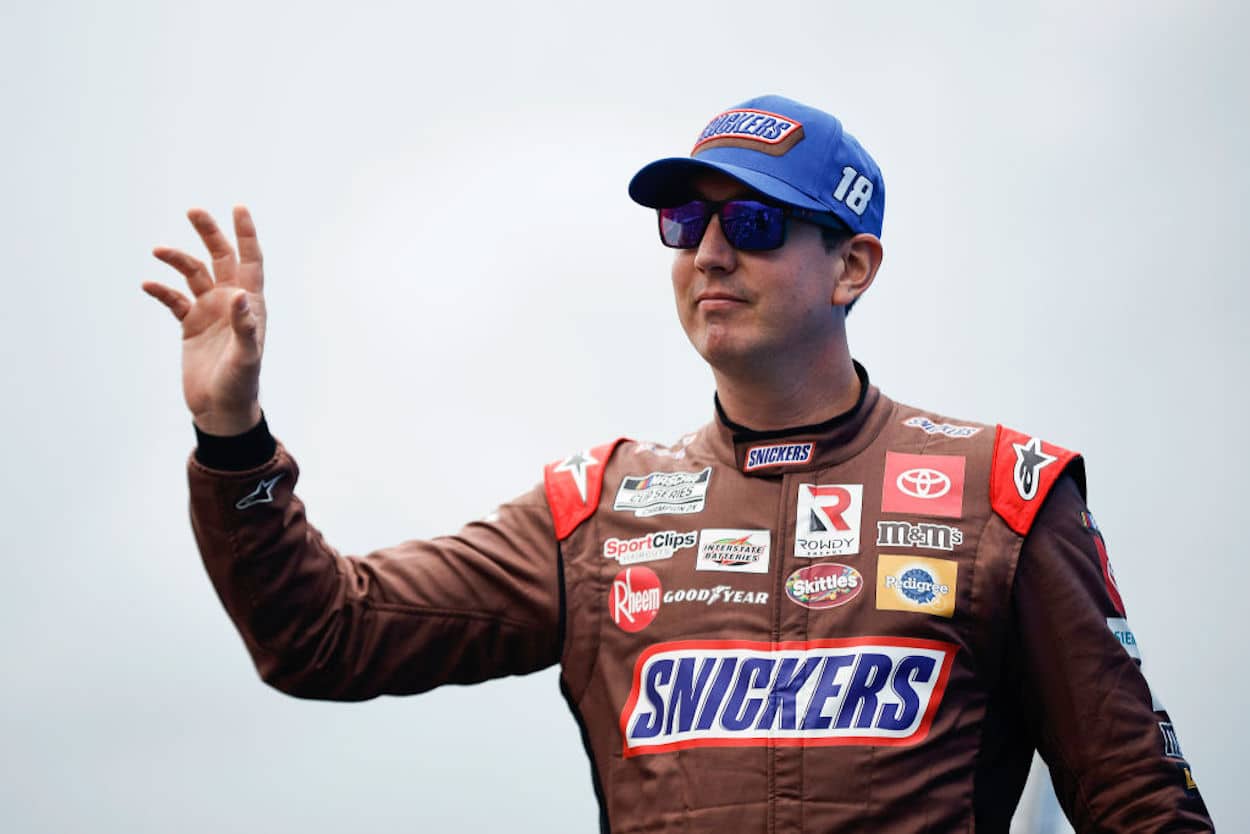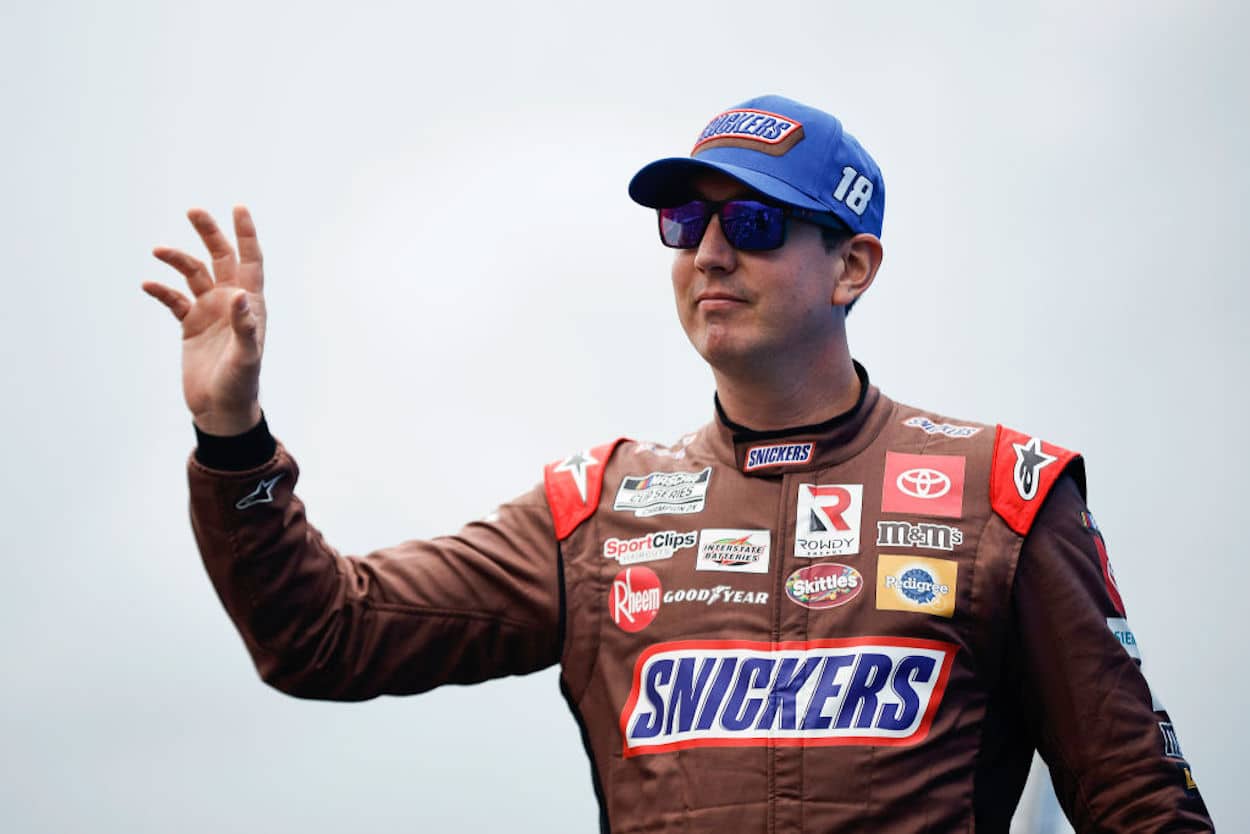 Rather than waiting for Joe Gibbs Racing to show him the door or – unlikely as it may be – find a new primary for him in the 11th hour, Kyle Busch needs to cut the cord and end the relationship now.
With two Cup Series championships, an Xfinity Series championship, 60 Cup Series wins, and more than 200 NASCAR wins to his credit, Busch has no good reason to let Joe Gibbs Racing tease him any longer with the possibility of a contract renewal that's never going to happen.
Loyalty is a two-way street, and if JGR hasn't come up with a new contract and new primary sponsor for him by now, Busch shouldn't feel like he owes it to JGR to wait and see what happens. He's waited long enough already.
Plus, it's clear from his remarks at Watkins Glen that he has no shortage of potential suitors for 2023. "Thankfully, there are opportunities out there," he said during his pre-race media availability. "There are Cup jobs available."
For the sake of landing the best opportunity for his future, Busch should go ahead and tell the world that he won't be returning to JGR next season. If other teams interested in his services know he's completely available, they won't waste any time making him an offer. And the sooner he nails down his plans for 2023, the sooner he can have some peace of mind – which he clearly lacks at the moment, based on his comments at Watkins Glen.
But there's another reason Busch should announce he's cutting ties with JGR. He should do it to send a strong message to JGR that being strung along the way he's been strung along the last eight months is no way to treat a driver. Especially one of his caliber.
Busch deserves better than Joe Gibbs Racing. It's time he goes and finds just that.
Like Sportscasting on Facebook. Follow us on Twitter @sportscasting19 and subscribe to our YouTube channel.