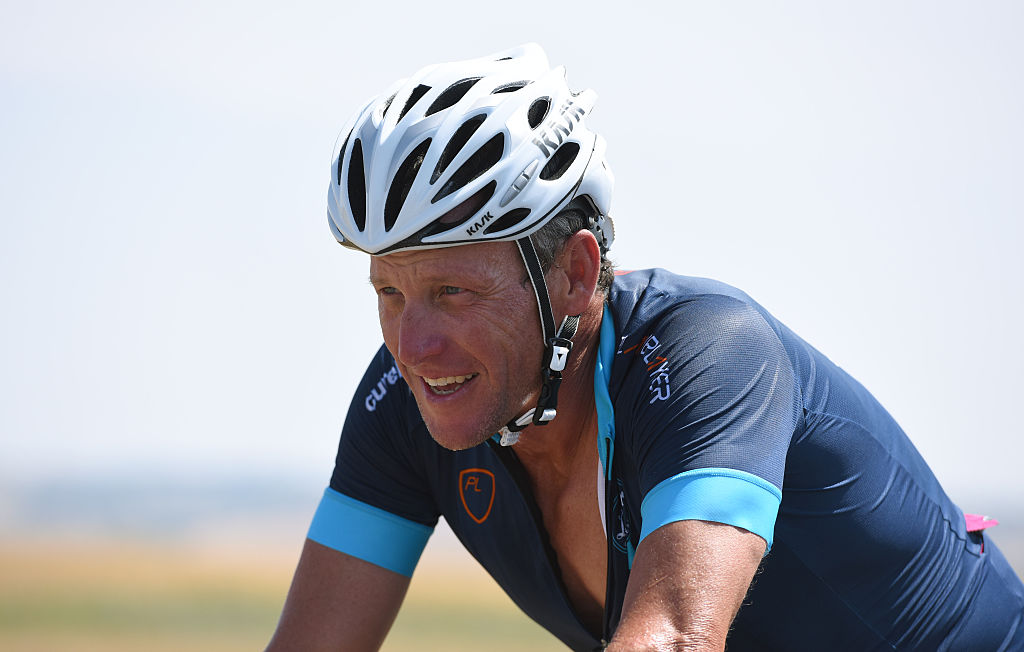 Lance Armstrong 'Saved' His Family With a Genius $100,000 Investment
While cyclist Lance Armstrong may have had a dramatic fall from grace, he still managed to strike it rich with one lucky investment.
In the world of professional sports, few falls from grace have been dramatic Lance Armstrong's. During the late 1990s and early 2000s, the cyclist was one of the planet's most dominant and inspirational athletes. After years of doping allegations, however, everything came crashing down.
As you might assume, Armstrong's cheating and eventual fall of grace took a massive toll on his financial fortunes. The cyclist, however, managed to save both himself and his family with a single ingenious investment.
Lance Armstong's inspirational rise to stardom
During an ordinary news cycle, cycling barely registers on the Richter scale. Lance Armstrong, however, helped make the sport rise to a new level of prominence.
As charted by USA Today, Armstrong turned pro in 1992. While his talent was evident and he won a few Tour de France stages, everything changed in 1996. At that point, the cyclist was diagnosed with testicular cancer, which had spread throughout his body, reaching his brain and lungs.
Although that seemed like a death sentence, Armstrong persevered. Not only did he beat cancer, but he seemed to emerge stronger than ever. He won his first Tour de France title in 1999; that started an unprecedented run of seven consecutive titles. Even if you weren't a fan of cycling, or sports, on the whole, it was impossible to ignore Lance Armstrong's story.
Armstrong, of course, wouldn't remain an inspirational story forever. Eventually, everything came crashing down.
A dramatic fall from grace
In his heyday, Lance Armstrong seemed like the perfect athlete to embody grit, toughness, and the will to win, independent of the odds. That legacy, of course, wouldn't last.
According to a timeline of Armstrong's career in the Guardian, the cyclist faced doping allegations throughout his career. In 1999, he tested positive for corticosteroid triamcinolone but managed to provide "a back-dated doctor's certificate claiming the substance is in a skin cream." A 2005 report also alleged that Armstrong's urine samples from the 1999 Tour de France contained a banned substance, but nothing came of those claims.
In 2012, however, something finally stuck. The US Anti-Doping Agency concluded that Armstong and his US Postal Service cycling team had "ran the most sophisticated, professionalized and successful doping program that sport has ever seen." While the cyclist vowed to fight the case, he was stripped of his Tour de France titles and eventually accepted the charges; the following year, he finally admitted that he had used performance-enhancing drugs.
An investment in Uber "saved" Lance Armstrong and his family
Unsurprisingly, Lance Armstong's dramatic fall from grace affected his financial fortunes. In the fall of 2012, CNBC reported that the cyclist lost eight sponsors in a single day; Forbes estimated that he would lose more than $150 million in future earnings.
While that reality, and a series of lawsuits, could have put Armstrong and his family in a tough spot, one decision helped him avert a financial crisis. In 2009, the cyclist invested $100,000 in Chris Sacca's Lowercase Capital; most of that money went to an upstart company called Uber. While he didn't even realize what he was buying into, that move paid off in spades.
"I didn't even know that he did Uber," Armstrong explained to CNBC's Andrew Sorkin. "I thought he was buying up a bunch of Twitter shares from employees or former employees, and the biggest investment in [the] Lowercase fund one was Uber."
Although Armstong didn't specify how much he's made on the deal, he did note that it "saved our family." Given that the cyclist's net worth is still estimated at $50 million, it's safe to say that he's not wrong.