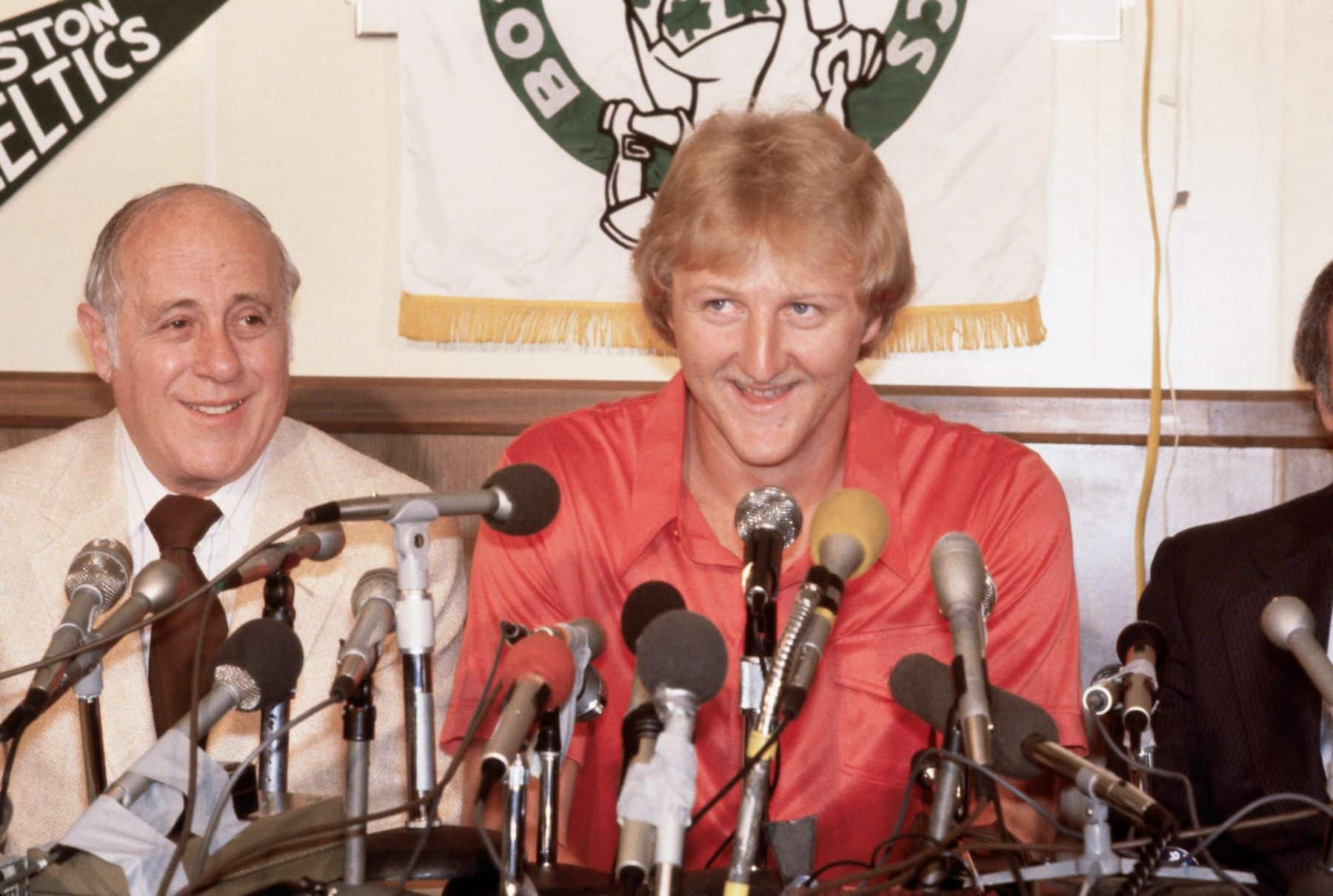 Larry Bird Abandoned Professional Basketball and Dropped out of College After Just 24 Days Due to Homesickness
Before becoming an NBA legend on the court, Larry Bird dropped out of college and stopped playing professional basketball due to homesickness.
Larry Bird is rightly remembered as one of the best players to ever grace a basketball court. However, there was a moment when he nearly left the game behind for good. His first experience at college left him so disillusioned that he was willing to quit basketball then and there and get a normal job. Without the assistance of a little-known coach at Indiana State, his Hall of Fame career would never have happened. 
Larry Bird was initially recruited to attend Indiana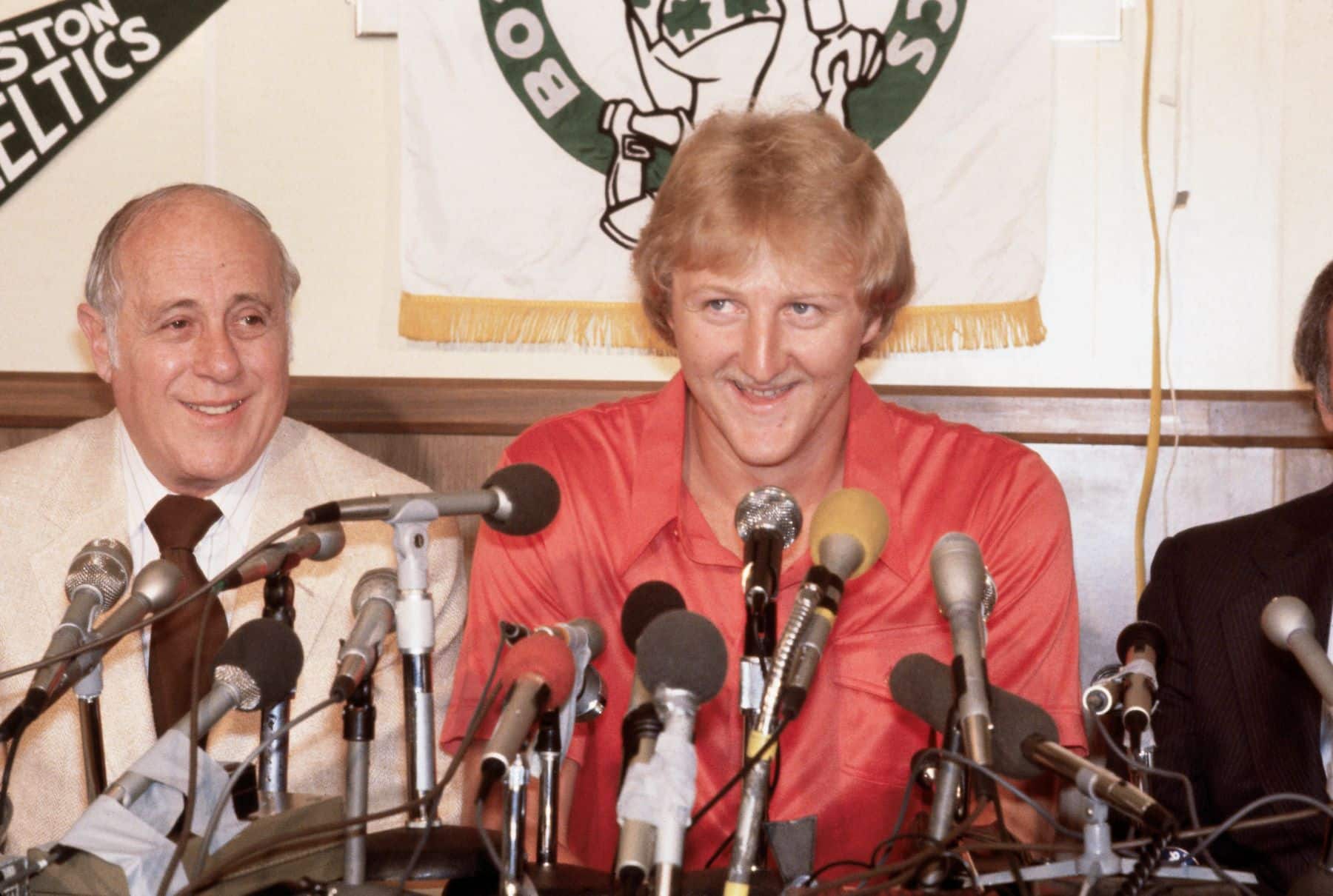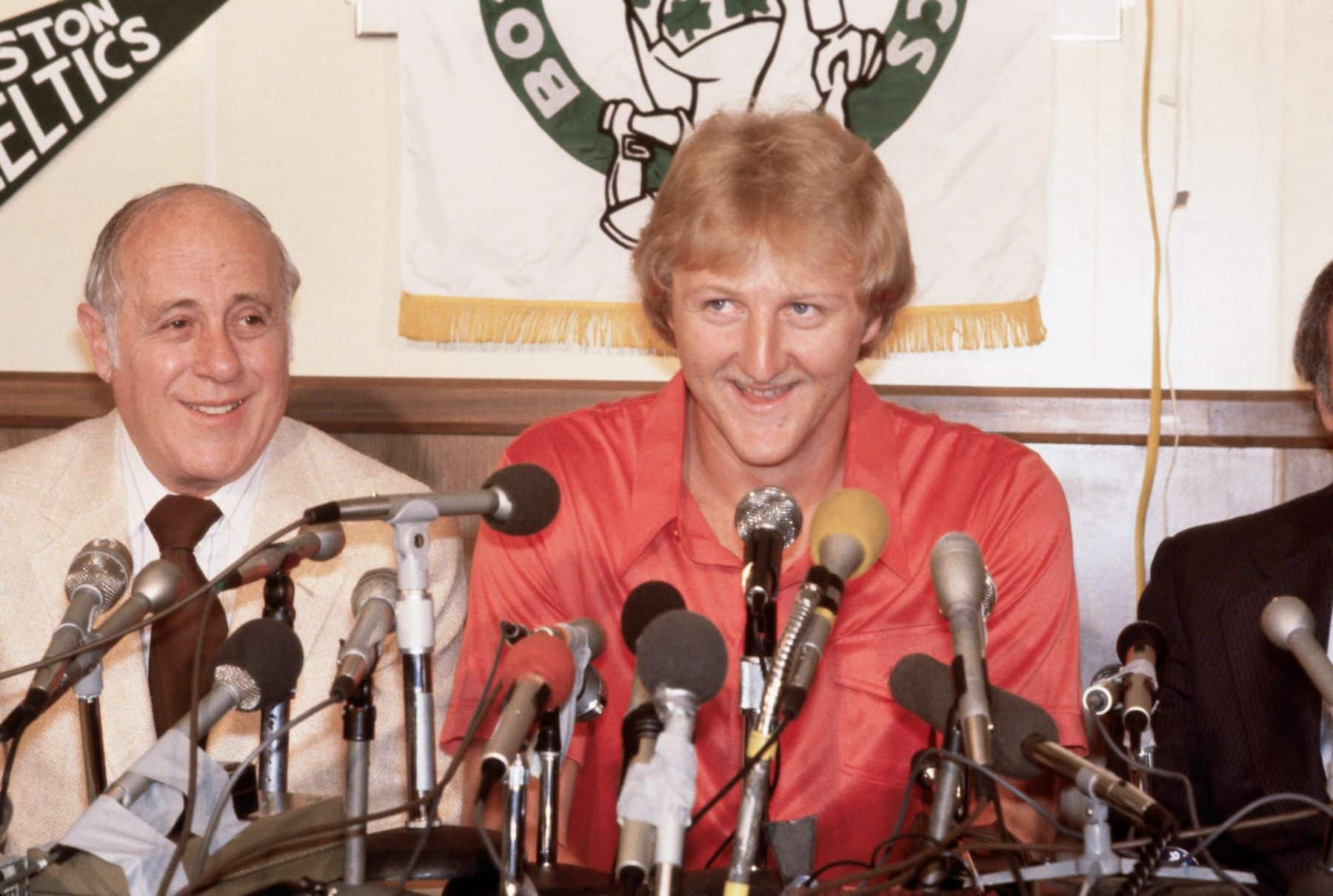 "The Hick from French Lick" was a hometown hero while he was still a teenager. Attending Springs Valley High School, Bird dominated the local basketball scene. As a senior, he averaged a cartoonish 30 points and 20 rebounds a game while leading the team to a 21-4 record. With numbers like that, how did he ever lose?
Bird's talent brought all the major schools to town. Over 50 schools reportedly recruited him, but he was always predisposed to staying close to home, according to The Crimson Quarry.
Bird ultimately chose to attend Indiana University because  "He likes coach Bobby Knight, the players, the fans and 'the way they have things set up there." For a local kid, joining the Hoosiers tends to be a dream come true, but for Bird, the transition proved to be a struggle. 
Larry Bird left the school after less than a month
Larry Bird left a small town of only 2,000 people to attend a school of 33,000 students. The step-up was too much for him to handle. He left the school after only 24 days on campus. He didn't tell anyone, including his parents, that he was leaving. Bird just hitchhiked his way back home. 
He was unhappy at Indiana for a couple of reasons. In addition to the size of the school, Bird also voted the heavy course load as a factor. Bob Knight also had a hand in his exit. Ever the people person, the coach refused to acknowledge Bird on campus when his player said hello. Knight eventually admitted that his conduct with Bird was "one of my greatest mistakes," but the damage was done. 
He initially enrolled at junior college North wood Institute, but dropped out and worked odd jobs like cutting grass, painting benches, striping streets, and driving a garbage truck.
If not for the intervention of one coach, an NBA legend could've left basketball behind too soon
Larry Bird had given up on basketball, but one person still believed he had a future in the game: Bill Hodges. 
In 1975, Hodges was just a guy who had spent a decade as an assistant coach at Marian, Tennessee Tech, and Armstrong State in Savannah, Georgia, before joining Indiana State. He was frustrated with his current status and promised his wife Connie that he would find a new professional if he couldn't get Bird to the school. The college signing deadline was two weeks away, so Hodges had to move fast to pull this off.  
The people of French Lick (Frenchies? Lickians?) turned out to be a surprising obstacle. They were very protective of Bird, who was still recovering from the death of his father. Hodges remembers one moment as the one that clinched Bird's enrollment at Indiana State. 
The two of them were talking about how one of Bird's friends was a great high school player, but he was now forgotten since he didn't go to college. 
"Bill looked Larry in the eyes," said Patrick Wood, writer and director of an upcoming film based on Bird's recruitment to Indiana State, to the Indy Star. "'You don't go to college, Larry? That's exactly what people are going to say about you.' Bill said at that moment, as Larry looked at him, he thought, 'That's when I knew I had him.'"
Two days later, Bird confirmed his return to the game and embarked on a legendary college career.