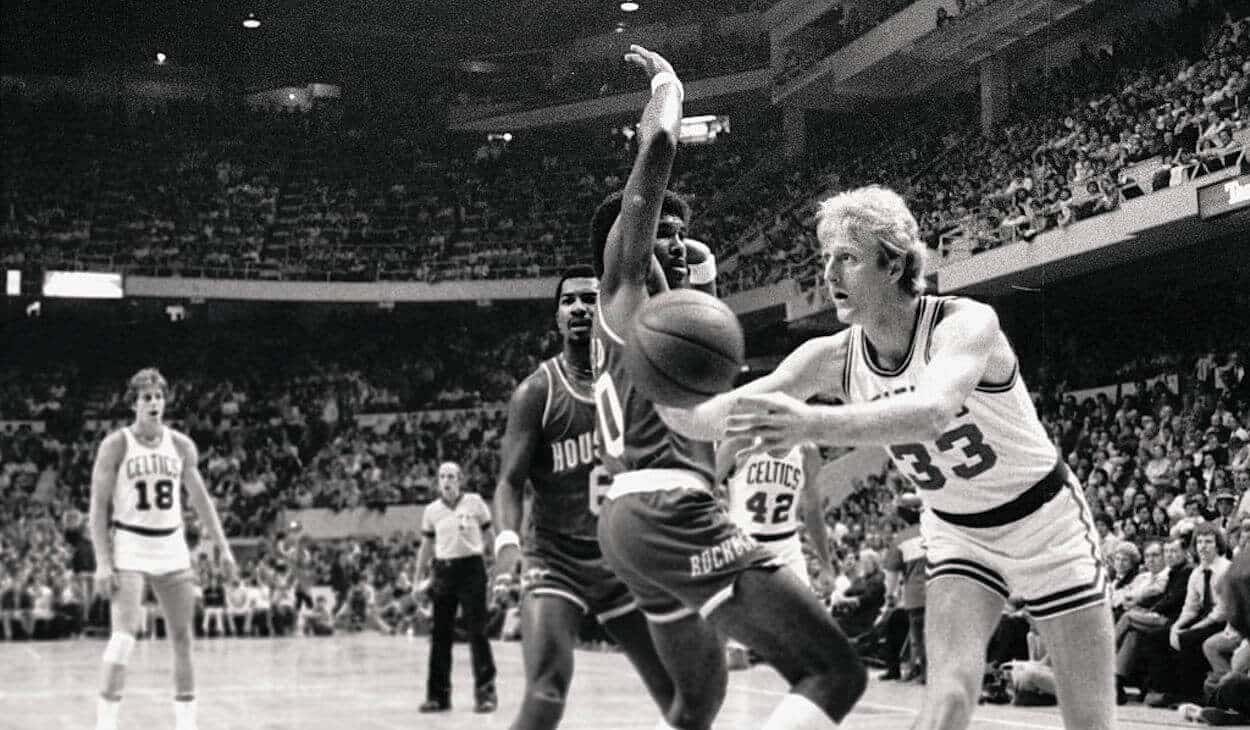 Larry Bird Modeled His Game After an Unlikely Source: 'He's the Best Passer I've Ever Seen in My Life'
Think that Magic Johnson would have been the best passer Larry Bird ever saw? Well the Celtics legend gave that honor to someone else.
During his time on the NBA hardwood, Larry Bird established a reputation as a truly elite talent. While he was never the most athletic man on the floor, the Boston Celtics star could score with ease. He could also drop more than his fair share of dimes and wasn't afraid to engage in a bit of verbal warfare.
Through that lens, it's easy to think of Larry Legend as a fully formed player who didn't need to learn from anyone. And if he did need a few pointers, there was plenty of talent around. If he wanted to pick someone's brain, he could chat with Robert Parish, reach out to Red Auerbach, or put in a call to his old friend, Magic Johnson.
When it came to passing, though, there was only one man at the top of Bird's list: Bill Walton.
Sound unbelievable? Let's check it out.
Larry Bird paid Bill Walton some high compliments when he joined the Celtics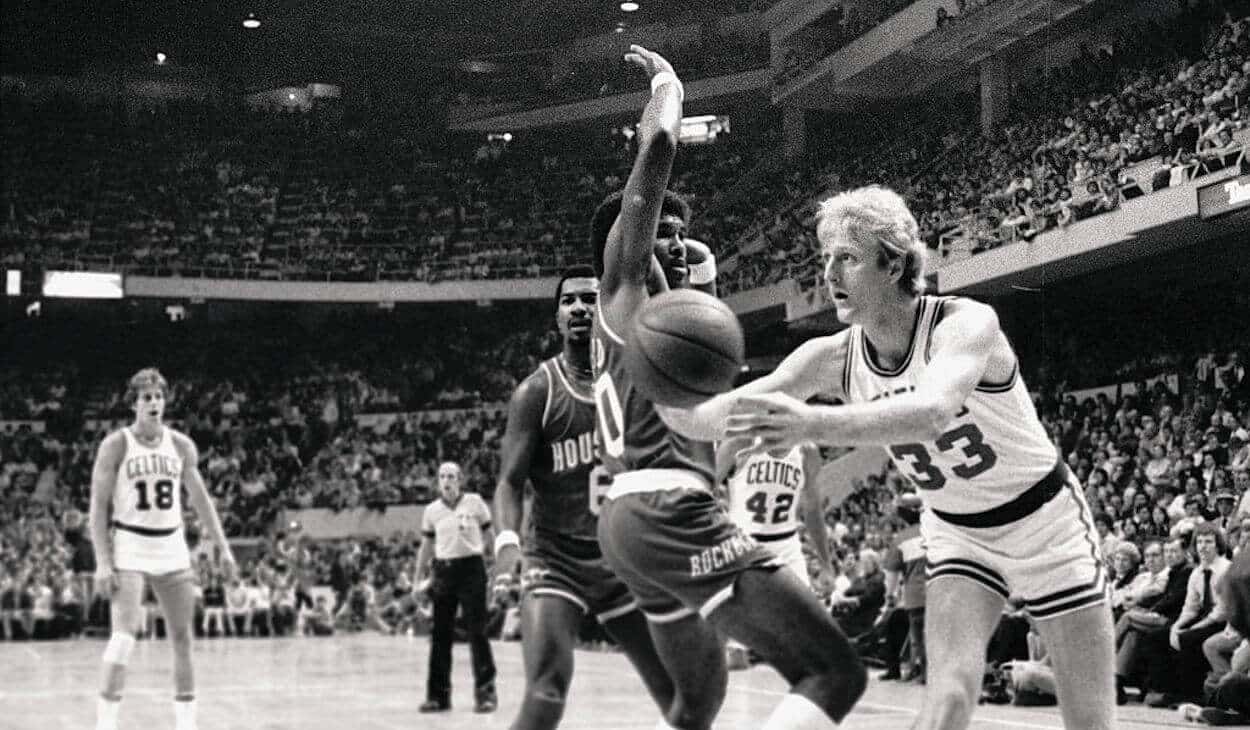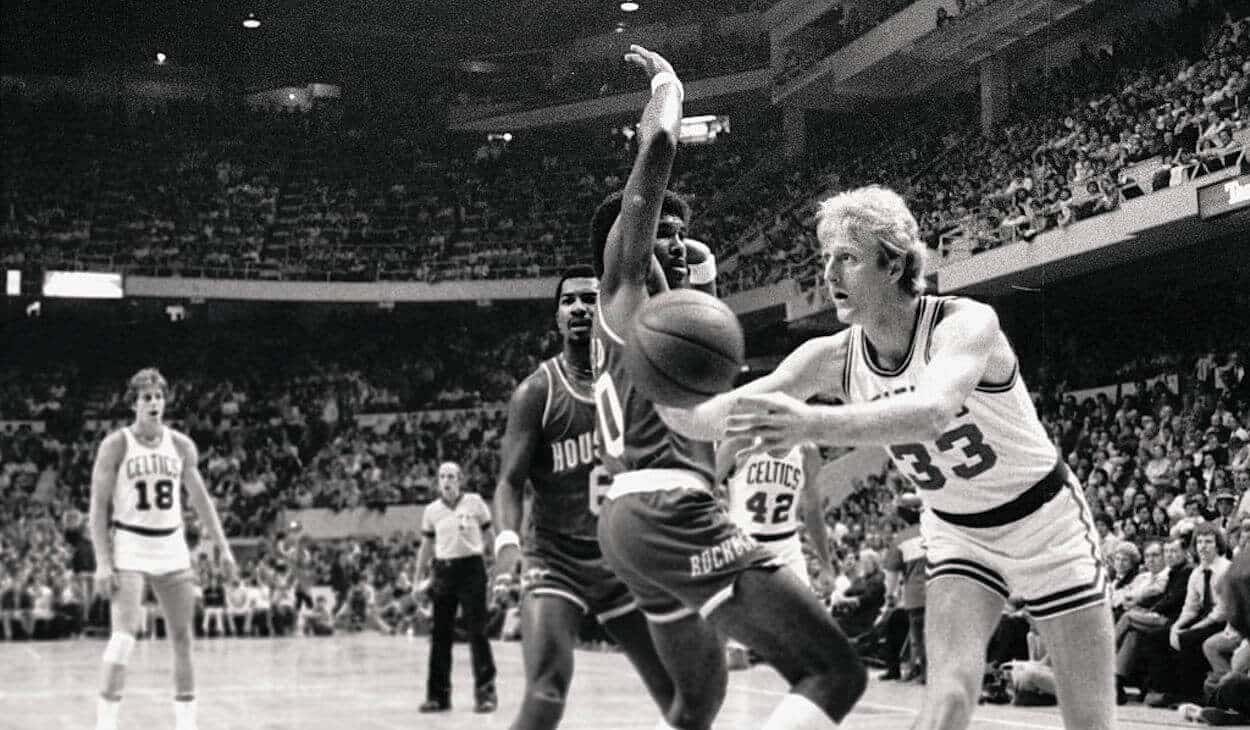 In NBA terms, it's easy to remember Bill Walton as a massive "what if?". The big man was clearly talented, but he just couldn't stay healthy. Larry Bird, however, was unequivocal about what the UCLA Bruin brought to the table.
Ahead of the 1985-86 season, Walton started looking for a trade so that he could take one more run at an NBA title. While the Lakers were also interested, he joined the Boston Celtics instead. Larry Bird, who was at the top of his game at the time, was rather receptive to the move.
"We just have to make sure we rest this guy, that we keep him from getting injured," Larry Legend explained in a UPI report from the time (h/t LA Times). "If we keep him healthy, we can win a championship a lot easier than we could without him. He's the best passer I've ever seen in my life."
While that was already high praise — this was a (then) two-time MVP who had played alongside and against some elite talent, after all — Bird wasn't done there. We might not have the exact quote, but the write-up suggests that he had some additional flowers for Walton.
"The acquisition of Walton excited Boston's Larry Bird, who attempted to pattern his game after Walton's," the story explained.
Again, it's easy to write that off as a PR-friendly comment made in light of a trade, but it seems to be genuine praise. Bird spoke glowingly of Walton and his influence on another occasion, so it's not like this was a one-off.
It's not clear what part of Bird's game was modeled after Walton — he mentioned the big man's efficiency in the aforementioned interview and seemed to be more focused on passing in the UPI piece — but if we assume he's talking about the latter, that's particularly impressive. Bird may be most widely remembered for his shooting and trash talk, but he was more than capable of dropping dimes.
When a living legend models anything after your game, let alone something as central to basketball as passing, that's pretty special.
Bird was certainly right to highlight his new teammate's skills
Upon first blush, it might seem a bit jarring for Larry Bird to call Bill Walton the best passer he ever saw. Not only had Larry Legend seen some pretty talented players — we know, for example, that he was well acquainted with Magic Johnson's skills — but Walton also spent a great deal of time on the sidelines. It's easy to remember him as little more than someone who struggled to stay healthy.
That perspective, however, overlooks the center's talent. While modern big men have evolved into do-it-all athletes, things were a bit different back in the 1980s. If a center stayed on the low block, made some easy shots, and provided some physical presence, he was largely doing his job. Walton, however, did much more. He possessed plenty of post skills and rebounding ability, but he was also capable of running the floor, playing lock-down defense, and passing like a point guard.
In case Larry Bird's testimonial wasn't enough for you, consider some other perspectives.
In his NBA.com Legends profile, Walton is referred to as "one of the best-passing big men in NBA history, able to facilitate championship-caliber offense" and someone who "scored, passed, intimidated, hustled, and played the role of leader with the best centers of his day. He was a perfectionist whose range of skills and dedication never ceased to impress those who saw him play."
The Basketball Hall of Fame highlights Walton's ability to pull down a rebound and throw the outlet pass that started a fast break. "His deft passing, shooting, jumping, and running skills helped the Portland Trail Blazers to the 1977 NBA championship," his entry explains.
And, if you want to go beyond the traditional realms of sports, consider what Vinson Cunningham wrote in The New Yorker: "Bill Walton, the great center who renovated, for good, our ideas about how creatively a big man might pass the ball, is also one of professional basketball's most eccentric color commentators."
That's all a long-winded way to say that, while you might not have expected Larry Bird to call Bill Walton the best passer he ever saw, it was certainly a deserved honor.