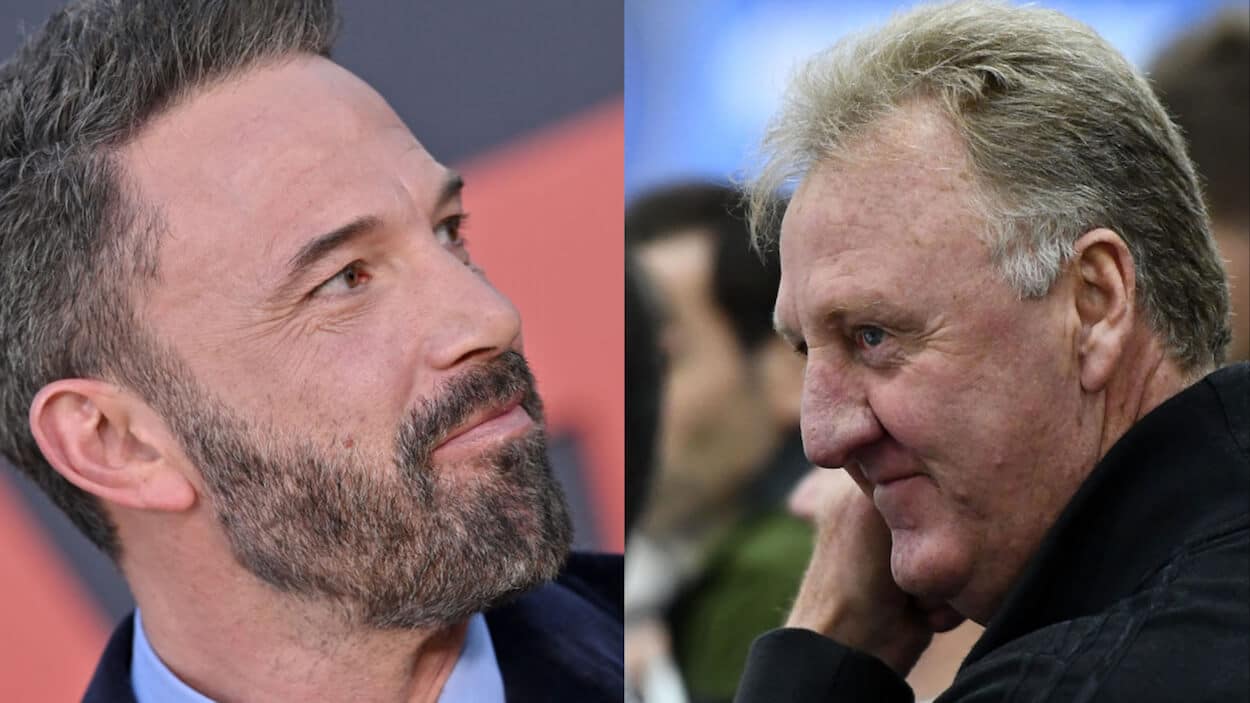 Larry Bird Once Denied Ben Affleck's Request in the Most Larry Bird Way Possible
Hoping for a favor from Larry Bird? He's only going to do it on his on terms, as Ben Affleck can confirm.
When you think of the greatest NBA players, you probably think of men who were incredibly confident in themselves and their own abilities. Take, for example, Larry Bird. The living legend was never the most athletic man on the hardwood, but he knew exactly how good he was. Whether he was shooting left-handed, talking a bit of trash, or telling the defender exactly how he planned on scoring, the forward always backed himself.
That was also true on the court when dealing with some big-time celebrities. Just ask Ben Affleck and Matt Damon about that.
As Affleck tells it, he tried to get Larry Legend to sign an autograph for Damon's birthday. And while Bird did agree, he didn't have time for any special requests.
Larry Bird generally kept things simple, and he did just that when signing an autograph for Matt Damon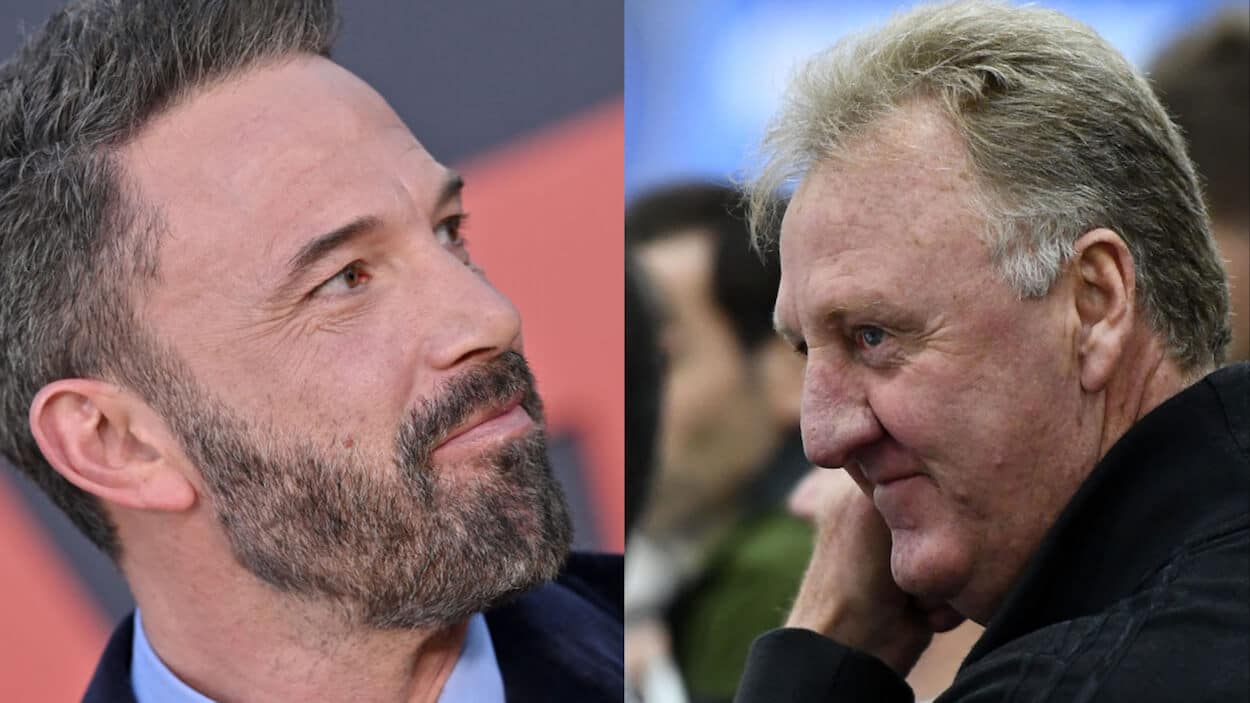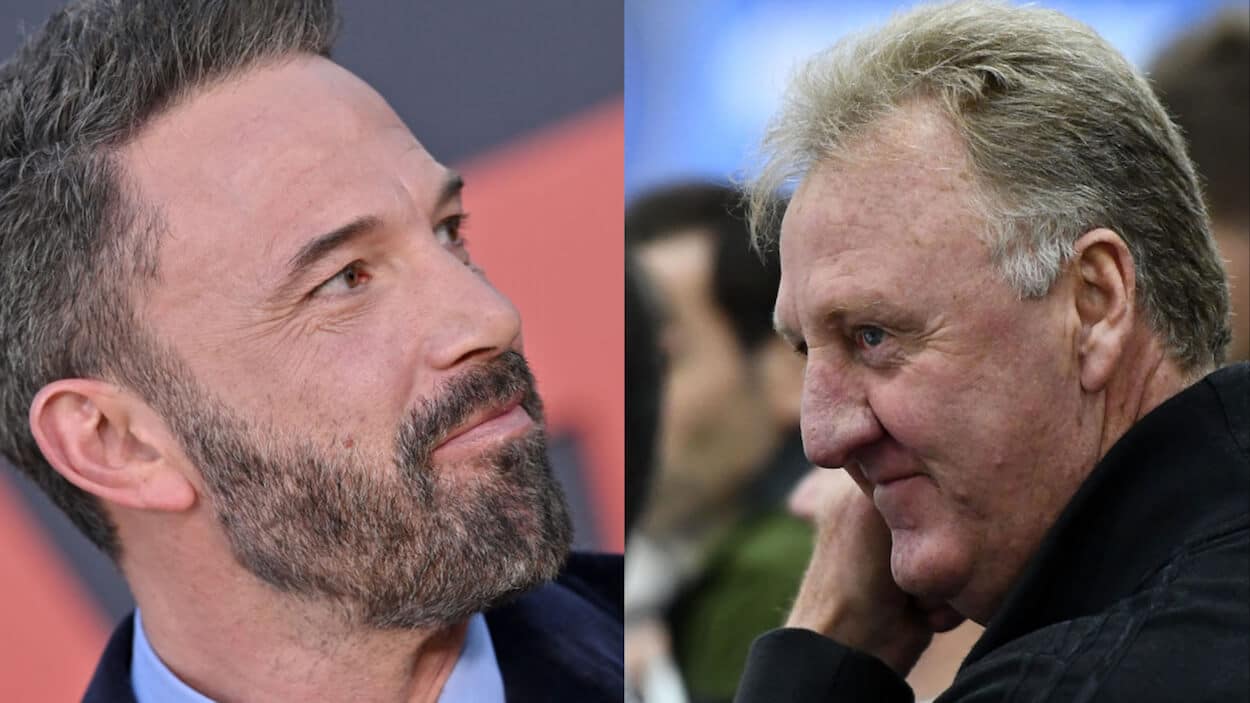 Growing up in Massachusetts, Matt Damon surely knew all about Larry Bird. In the 1990s, however, he got a closer glimpse at how the famous forward went about his business.
As the story goes, Ben Affleck knew that Damon's birthday was coming up and wanted to get him a special gift. With that in mind, he sought out Larry Legend.
"After we sold 'Good Will Hunting,' I reached out to Larry to get him to inscribe something for Matt's birthday present," CBS News quoted the actor as saying, citing Dan Shaughnessy of the Boston Globe. "There was a quote from that [VHS highlight] video that I wanted Larry to write. It was from a game when he'd pulled up at the 3-point line to beat Dallas with a shot, and the announcer talked of 'the wonderful arrogance of Larry Bird! Two to tie, 3 to win!'"
And while having Bird write that on the tape would make for an awesome piece of memorabilia, Affleck overlooked one factor: Larry Legend's unwillingness to change for anyone.
I asked Larry if he'd inscribe all that to Matt, and he just said, 'Too long,' and wrote, 'Matt . . . best . . . Larry.' " 

Ben Affleck
That might have been a bit disappointing, but the story certainly adds something to the gift.
Bird is, if nothing else, consistent in his behavior
If you didn't know much about Larry Bird, it's easy to perceive his interaction with Ben Affleck as a bit rude. The forward, however, was going to act the same way no matter what he was doing.
As his famous nickname, The Hick From French Lick, suggests, Bird grew up in humble circumstances. There, we see some of the elements that made him famous emerge. He would shoot hoops in the dark and cold simply because he loved the game. He learned to talk trash by playing against grown men. And, perhaps most importantly, he developed a conviction in himself. Whether that meant leaving Indiana to become a garbage man or backing himself to make an impact with the Boston Celtics, the forward didn't blink.
We can also see elements of that self-confidence in other places. On one occasion, for example, Bird was invited to accept his NBA MVP award during the summer. After attempting to get out of the engagement, the forward relented. He showed up but caused an uproar when he took the stage in a short-sleeved shirt and jeans. It was summer vacation, after all, and No. 33 wasn't going to change his attire for anyone.
Or, on a more dramatic note, consider the fateful choice that altered the course of Larry Legend's career. His mother needed a new driveway, and fame and fortune wasn't an excuse to avoid a bit of hard work. Bird shoveled the gravel himself, injuring his back. He was never the same and, after several seasons of managing the pain, called it a career.
That all combines to form a fuller picture of the man. So while he could have been a bit kinder to Ben Affleck, Larry Bird certainly wasn't acting out of character. And, if anything, Matt Damon probably appreciated the story behind his unique autograph.