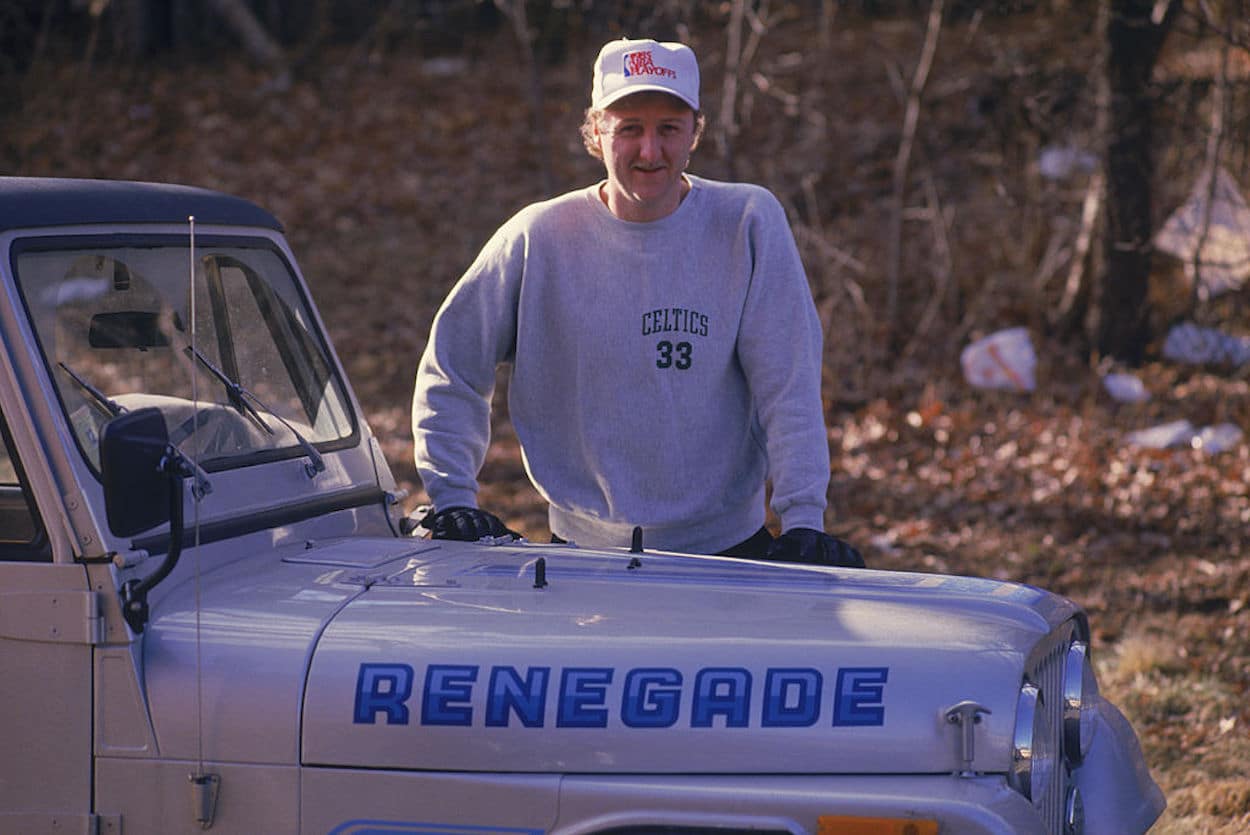 Larry Bird Revealed a Key Factor in His Popularity During a Night at a Boston Bar
While Larry Bird possessed incredible talent, that was only a part of his star status. Just ask the patrons of Burke's Tavern about that.
When you hear the name Larry Bird, a handful of things probably spring to mind. Maybe you remember the forward's incredible talent, which transcended a lack of physical gifts. Perhaps his trash talk and signature confidence spring to the front of your mind. If you're a Boston Celtics fan, it's possible you'll go right to his on-court success, headlined by three NBA titles.
And while those are all valid reasons and help explain why Bird is remembered so fondly, they don't speak to one fundamental source of Larry Legend's popularity. For that, we'll have to go back to his earliest days in Beantown and step inside of a local bar.
There, we'll find the man who remained a constant, even as he soared into the NBA stratosphere.
Bird proved his blue-collar credentials shortly after arriving in Boston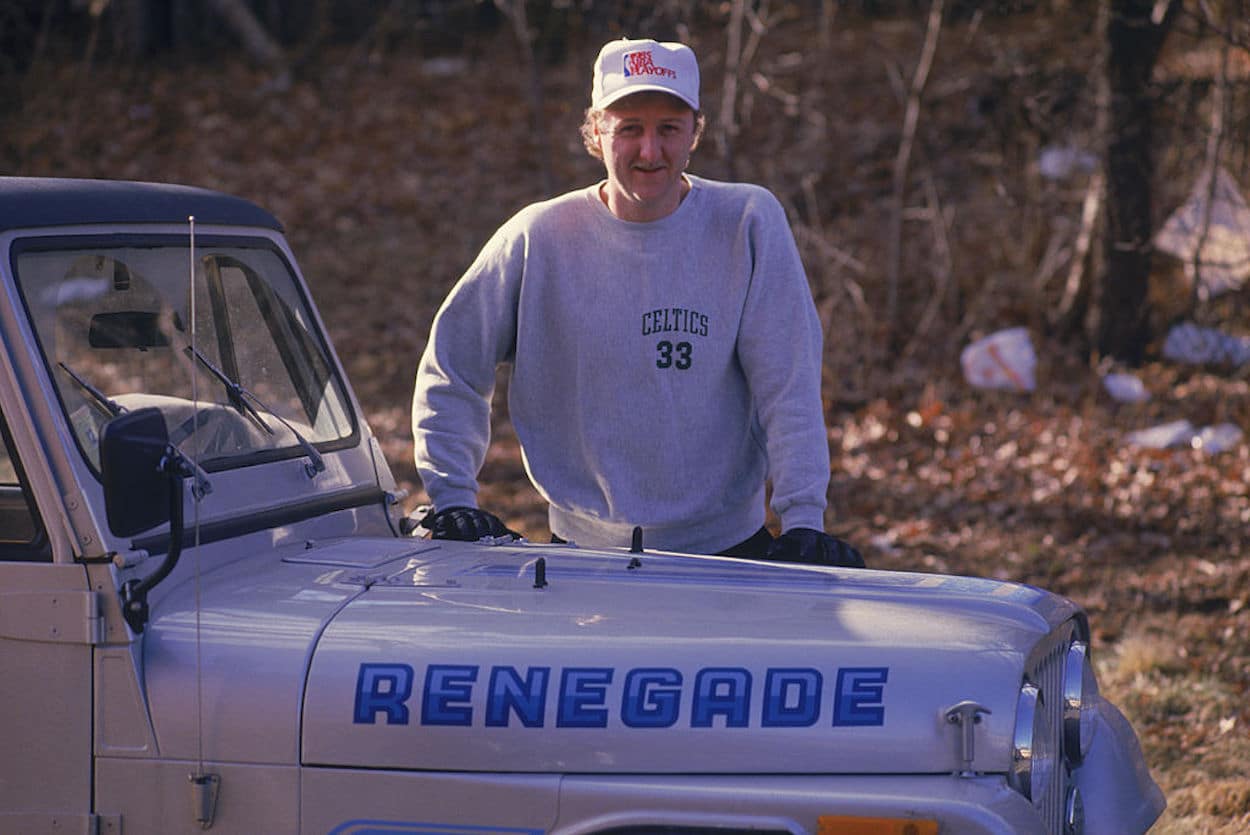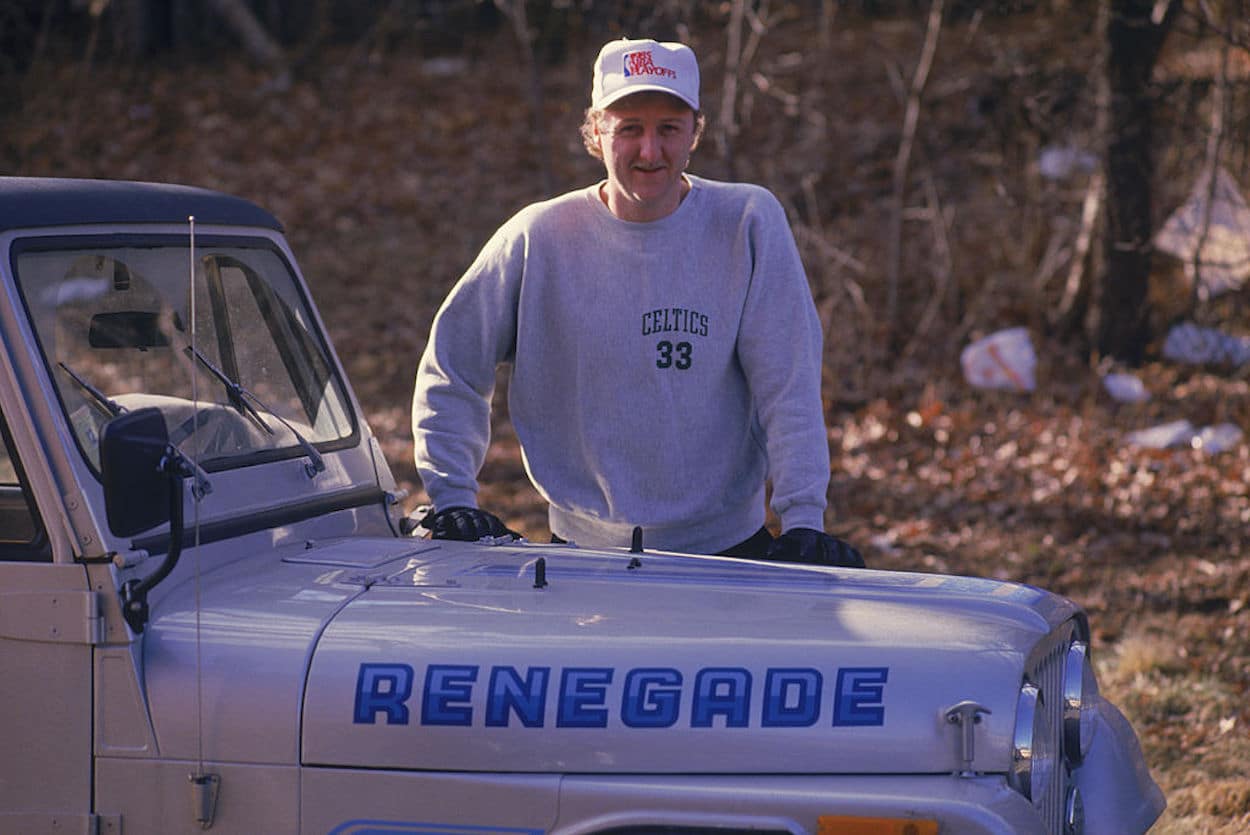 If you heard that your favorite team's newest rookie was hanging out in a bar in the wee hours of the morning, you'd probably assume that the story had a less-than-ideal ending. Larry Bird, however, did things differently.
"Practically the first week we had signed him, I get a phone call at home. 2 o'clock in the morning, it seemed like," Jeff Cohen, the Celtics' former assistant general manager, recounted on an episode of ESPN's Sportscentury. "'You better get over to Burke's Tavern because Larry Bird is there, and God knows what's going to happen.' And I got thinking, 'That's not such a great neighborhood, better get over there.'"
Cohen rushed to the bar, hoping to head off a potentially bad situation. When he arrived, though, there wasn't a problem. Instead, the newest Celtic was right at home with the locals.
"He is bellied up to the bar with about 50 people around him," Cohen continued. "Wearing a MAC truck cap and overalls. He's just a good old boy. He's having a hell of a time. And everyone around him is relating to him."
That reliability is a key part of what made Larry Bird a star
When taken in isolation, Bird's trip to Burke's might seem like a one-off. He was a young man and new to the city. Maybe things would change once he became a superstar.
While that would be understandable, it never happened. Larry Legend might have grown in stature, but he never changed who he was. Even at the height of his powers, he kept wearing the same clothes, indulging in the same hobbies, and seeking out the same simple pleasures. Whether he was in French Lick or Boston, Bird was the same man.
That reliability, I'd posit, is part of what made the forward so famous. While his talent obviously helped, there plenty of skillful players in basketball history. Bird's personality set him apart.
Although 2023 is obviously a bit different than the 1980s, consider today's superstars. Press conferences are full of canned quotes. Social media is stocked with planned pictures and sponsored posts. Even during a game, there's little room to show personality. Are there some exceptions to the rule, like Giannis Antetokounmpo talking about Oreos? Of course, and fans gravitate toward those moments.
"[Bird] relates to a plumber or an electrician or a cop," Mike Fine said of the Patriot Ledger explained in the same Sportscentury episode. "You know? Because that's where he came from."
And while that might seem like a small part of the equation, I'd argue that the reliability is a key part of pushing beyond standard fame into superstardom. Consider the other big names of Bird's era. No fan can dunk like Michael Jordan or physically tower over the competition like Hakeem Olajuwon. And while you probably couldn't shoot like the Hick from French Lick, either, there was more to connect with. Bird, after all, never changed. Even as a star, he kept drinking his beers, fishing with his buddies, and helping his mother. It wasn't an act; it was him.
To further underscore that reality, let's look at a more modern Celtic: Brian Scalabrine. While never came close to having Bird's career, he became something of a cult hero. Why? Because he was a relatively average guy, at least by NBA standards. Fans could relate to a role player coming off the bench and trying to make an impact during limited minutes.
Returning back to Bird, though, it would be naive to ignore his on-court accomplishments. Being an all-world player and bringing multiple championships to a city, especially a sports-crazed one like Boston, is going to boost an athlete's popularity. Larry Legend, however, did more than just win. Even at the height of his powers, the famous forward remained true to himself and refused to change.
That's something basketball fans everywhere, regardless of their rooting interests, can appreciate.