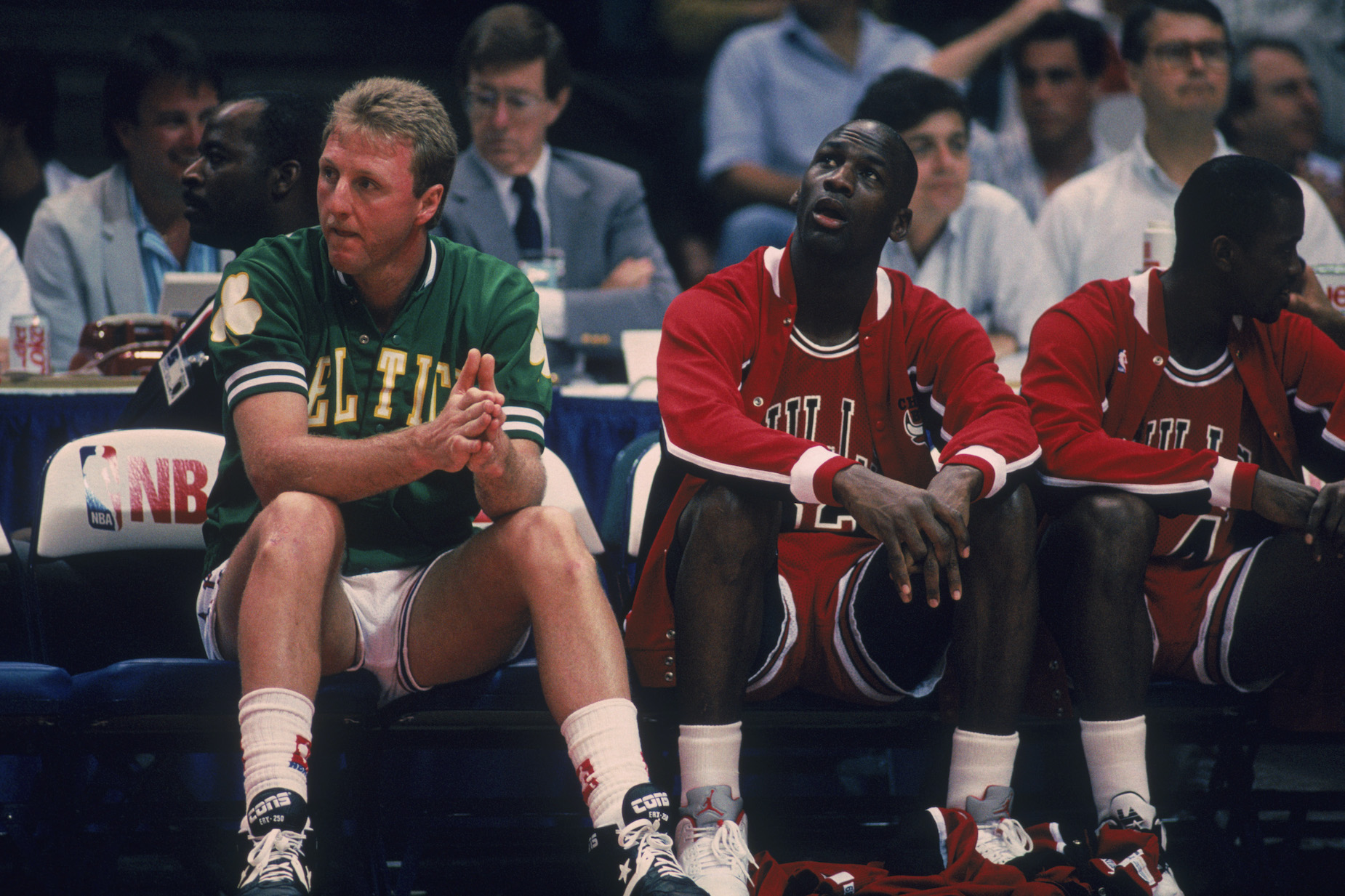 Larry Bird Swallowed His Pride When He Admitted the Unthinkable About Michael Jordan
While Larry Bird was a fierce competitor, he once admitted the unthinkable about battling with Michael Jordan.
During their respective careers on the hardwood, both Larry Bird and Michael Jordan proved themselves to be incredibly talented players. Beyond their raw talent, though, the two superstars also hated to lose; winning, at the end of the game, was the only option.
In that context, Larry Legend's 2015 admission seems rather unbelievable. When Bird appeared on The Dan Patrick Show, he swallowed his pride and acknowledged that, at least these days, His Airness has him beat.
Michael Jordan and Larry Bird were elite talents and proven winners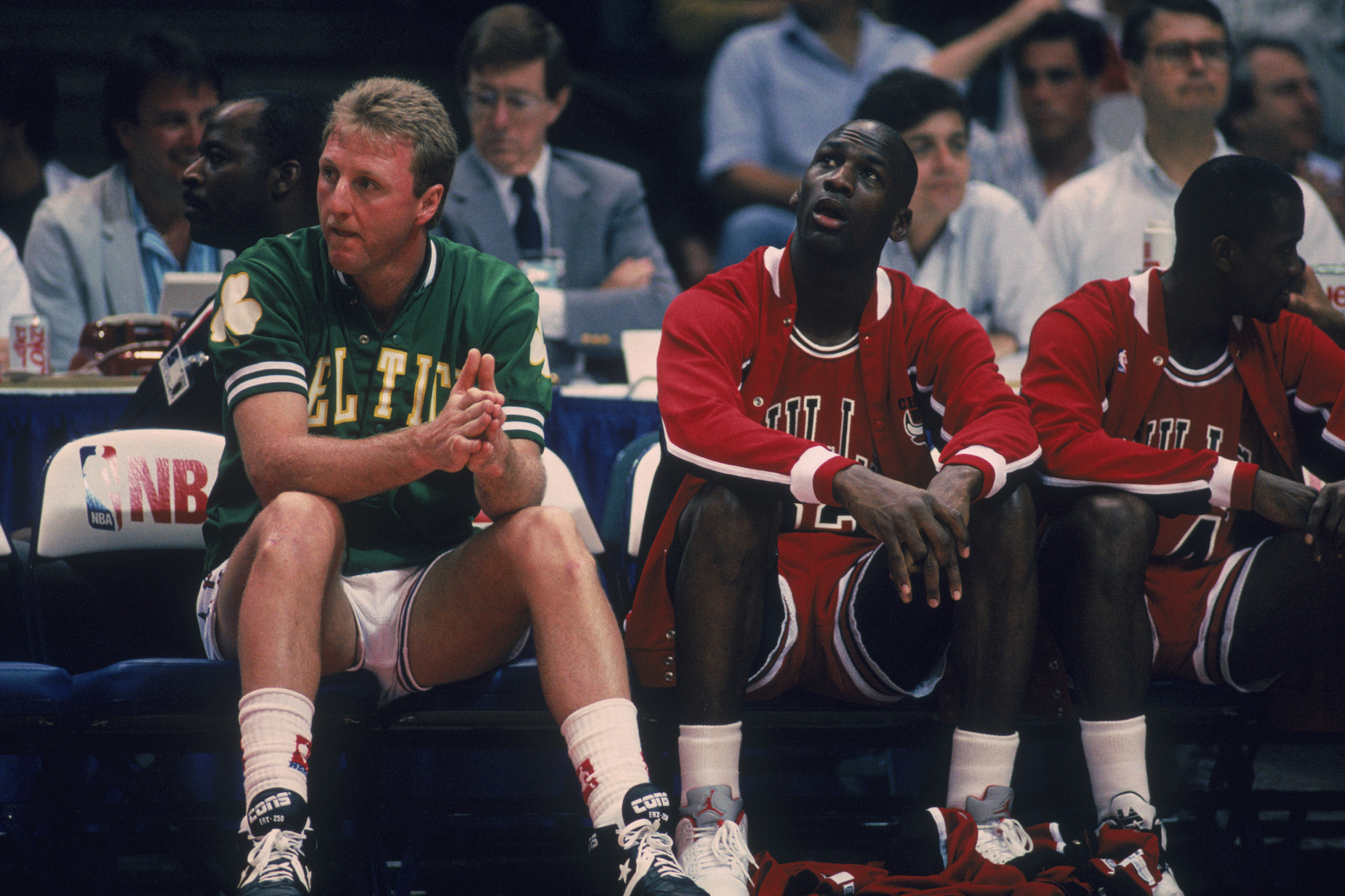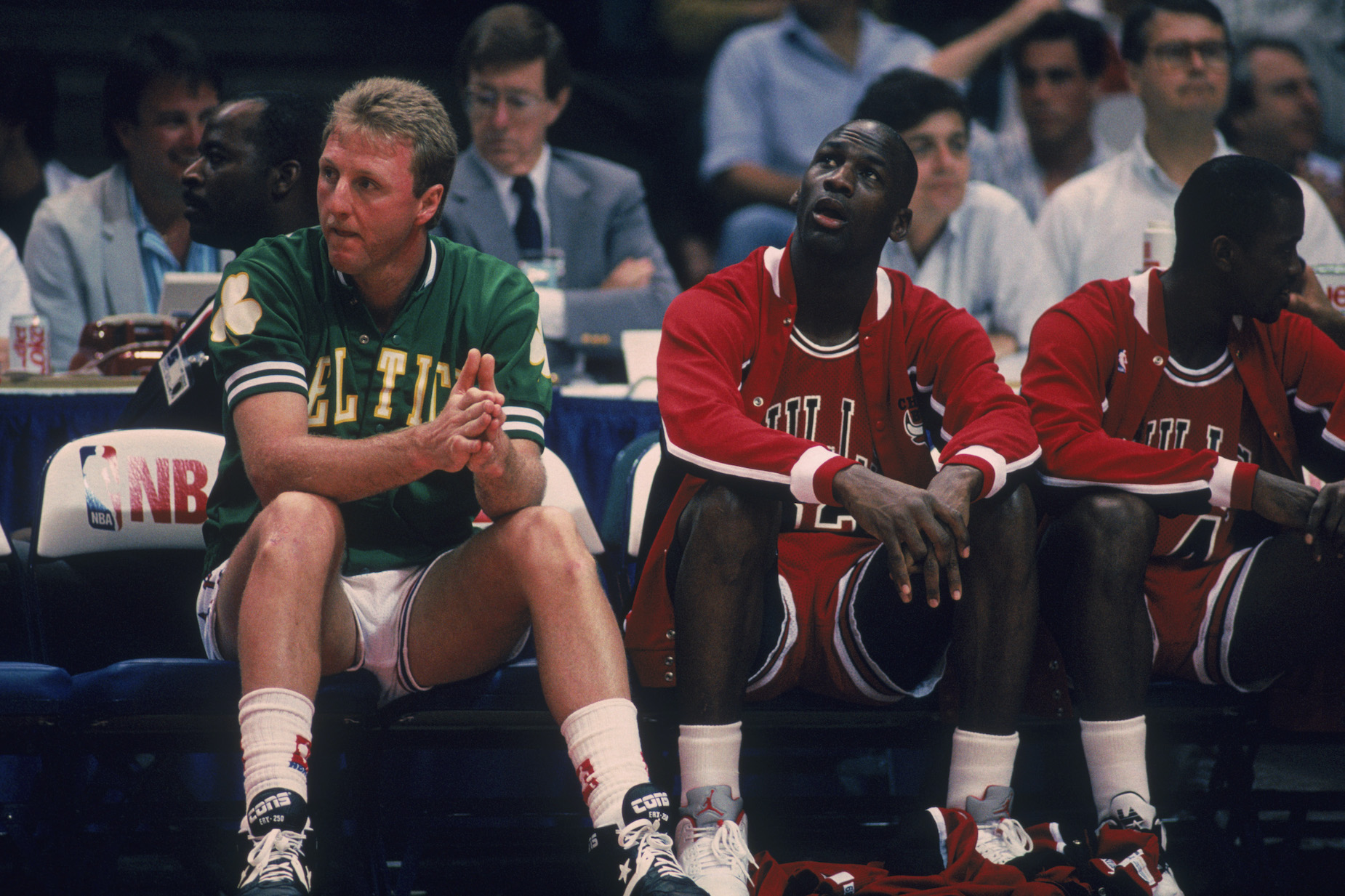 These days, the likes of Jordan and Bird primarily reside in the history books; while they'll still step into the spotlight on occasion, both men are past their primes. During their playing careers, though, they were two of the best ever to set foot on the hardwood.
At this point, Bird and Jordan's respective resumes speak for themselves. Larry Legend won three championships and three MVP awards during his time with the Boston Celtics; he could have found even more success, at least on an individual level, had injuries not affected the end of his career.
Jordan, as basketball fans surely know, arrived in the NBA as a talented young star and grew into a global icon. While you could fill an entire book with his accomplishments, he lifted six Larry O'Brien Trophies, took home five MVP crowns, and did virtually everything else imaginable during his time in the association.
Bird and Jordan weren't just talented, though; they also knew they were great and had no problem unleashing some brutal trash-talk. That only added to their aura of invincibility and helped establish two stars as larger-than-life talents capable of doing virtually anything on the court.
The two had their fair share of battles, including a famous commercial
Bird and Jordan didn't just exist in a vacuum, though, strutting their stuff in different orbits. Since both men played in the Eastern Conference, they were in direct competition pretty frequently.
According to Stathead's records, Larry Legend and His Airness faced off in a grand total of 34 games. In the regular season, things were pretty close, with the Celtics winning 17 of 28 meetings. The postseason records, however, were one-sided; Bird won all six of his playoff duels with Jordan, despite some individual excellence from MJ.
Beyond those NBA meetings, the two also locked horns in a famous game of H-O-R-S-E during an iconic McDonald's commercial. Both men (and the editors) were too talented, however, and a winner was never crowned.
Larry Bird admitted that he can't beat Michael Jordan anymore
During his time on the hardwood, Bird was a fearless competitor; according to a NESN story, he even wanted to make his own shots during the McDonald's commercial. Even Larry Legend, however, can't beat Father Time.
In July 2015, Bird appeared on The Dan Patrick Show and fielded a question about Jordan's claim that he could beat any player on his Hornets roster in one-on-one. That eventually prompted Patrick to pose the question, "Could you take Jordan right now?"
While Larry Legend was never one to back down from a challenge or otherwise doubt himself, even he knew his limits.
"I hate to admit this, but he'd kill me," the former Celtics star admitted. "I'm 40 pounds more than I was when I played, I'm broken down, I really don't care like I used to. I have a fight in me, but it's not the fight that I once had. But it'd be a pretty close game."
Given the choice, though, most NBA fans would still be happy to watch that match-up.