Larry Bird Trash-Talked the Chicago Bulls Cheerleaders After Their Attempt to Get Him Drunk Failed: 'Thanks for the Beers'
While Larry Bird might not have the most outsized personality you'll even encounter, the forward wasn't exactly a shrinking violet. The Celtics star wasn't just an incredible offensive talent; he also had a knack for unleashing brutal trash talk on anyone who stood in his way. Even the Chicago Bulls cheerleaders had to face that reality on at least one occasion.
As recounted by Dan Patrick, those cheerleaders bought Bird some drinks ahead of a playoff contest, hoping to throw the star off his game. When he hit the hardwood, though, Larry Legend still turned in a quality performance before thanking the Chicagoans for the beers.
Larry Bird had a legendary trash talk repertoire
When you hear the name Larry Bird, you probably imagine him draining three-pointers or lifting the Larry O'Brien Trophy. The forward's skills extended beyond those two activities, though. Take, for example, his ability to trash-talk.
While Michel Jordan may have earned a place in popular culture with his brutal verbal assaults, Larry Legend took a different approach. The Celtics star could taunt his opponents — Dennis Rodman learned that first-hand — but he preferred to lean into his own greatness. Bird's signature move consisted of telling his defender exactly how he planned to score, then doing just that.
That trash wasn't just reserved for opponents, though. Bird could also target his own teammates; stories have emerged detailing how he'd stand over fellow Celtics before practice, detailing how he planned to kill them on the court.
Burning the Chicago Bulls and thanking the cheerleaders for the beers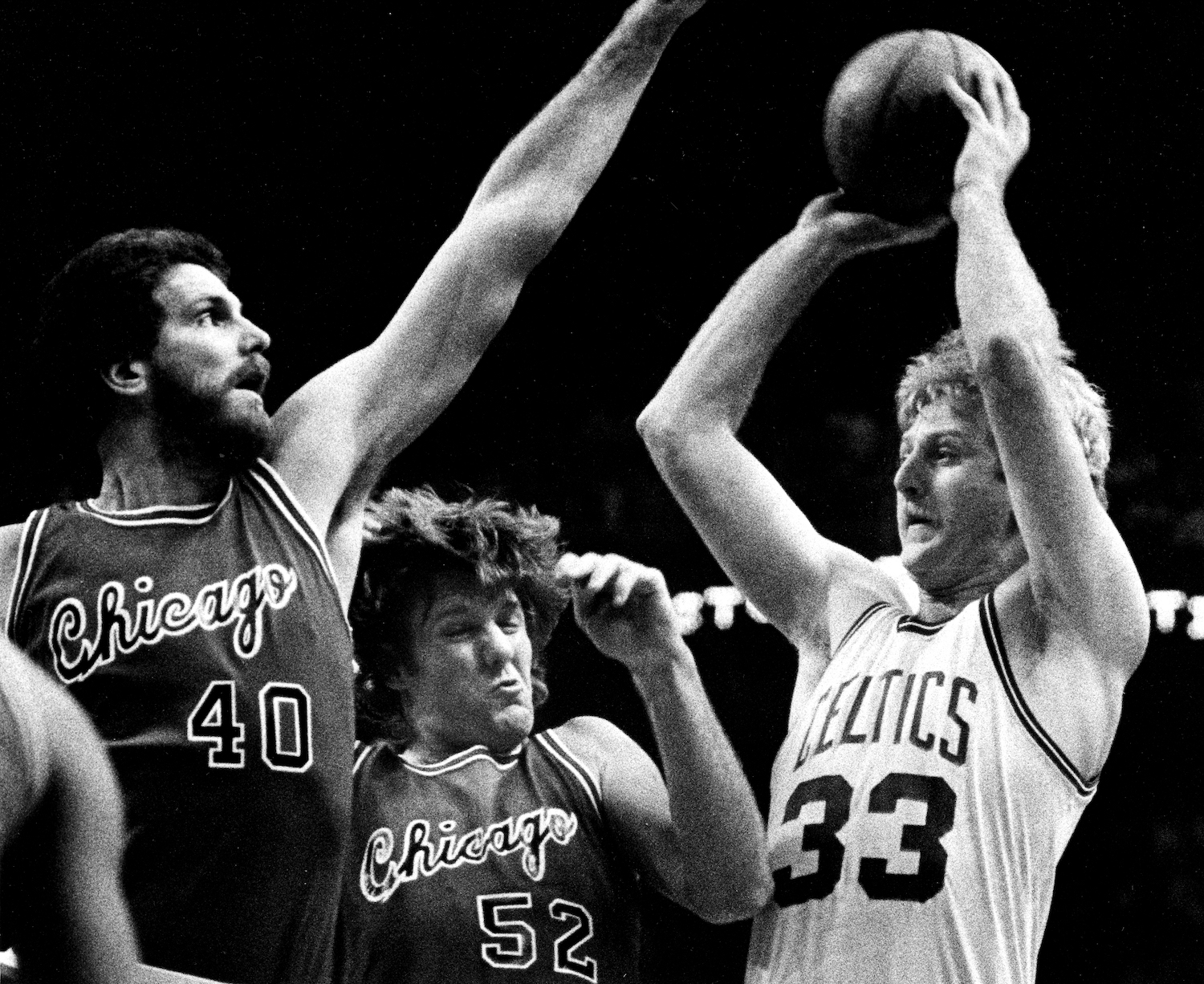 Sometimes, Bird's trash talk even extended to those beyond the basketball court. Take, for example, one exchange he had with the Chicago Bulls' cheerleaders.
"Didn't we talk about this before?" Dan Patrick asked Quinn Buckner on a 2018 episode of The Dan Patrick Show. "When you guys played the Chicago Bulls, first round of the playoffs, and you guys went out. It might have been you and [Rick] Robey. And you went out with Bird, and the Chicago Bulls cheerleaders bought you beers, figuring they could get Larry drunk. And then Larry lit them up, and then walked off the floor and walked by the cheerleaders and said, 'Thanks for the beers.'"
While it's not clear exactly when that anecdote would have taken place — Bird, Robey, and Buckner faced the Chicago Bulls in the 1981 NBA Playoffs, but their meeting took place in the second round — the guard did confirm that it took place.
"I didn't tell you the story, but the story is true," Buckner told Patrick.
That's not the only story we've heard about Larry Bird drinking beers
Even if the finer details have been lost to time, it seems like those beers didn't slow Larry Legend down. The same couldn't always be said for those who drank with him, though.
During NBATV's The Dream Team documentary, Charles Barkley referenced Bird's ability to put down a few adult beverages. "One thing you don't want to do is drink beer with Larry Bird," Chuck explained (H/T Drew Shiller). "Larry Bird drinks Budweiser. Budweiser is the strongest beer in the world. My head hurt for like two days."
While that quote raises a few more questions — Can Sir Charles simply not handle Budweiser? Is drinking with Bird so intensive that even ordinary beers can take their toll? — the implications seem pretty clear. Larry Legend could handle his alcohol without missing a beat.
In the U.S., contact the Substance Abuse and Mental Health Services Administration helpline at 1-800-662-4357.