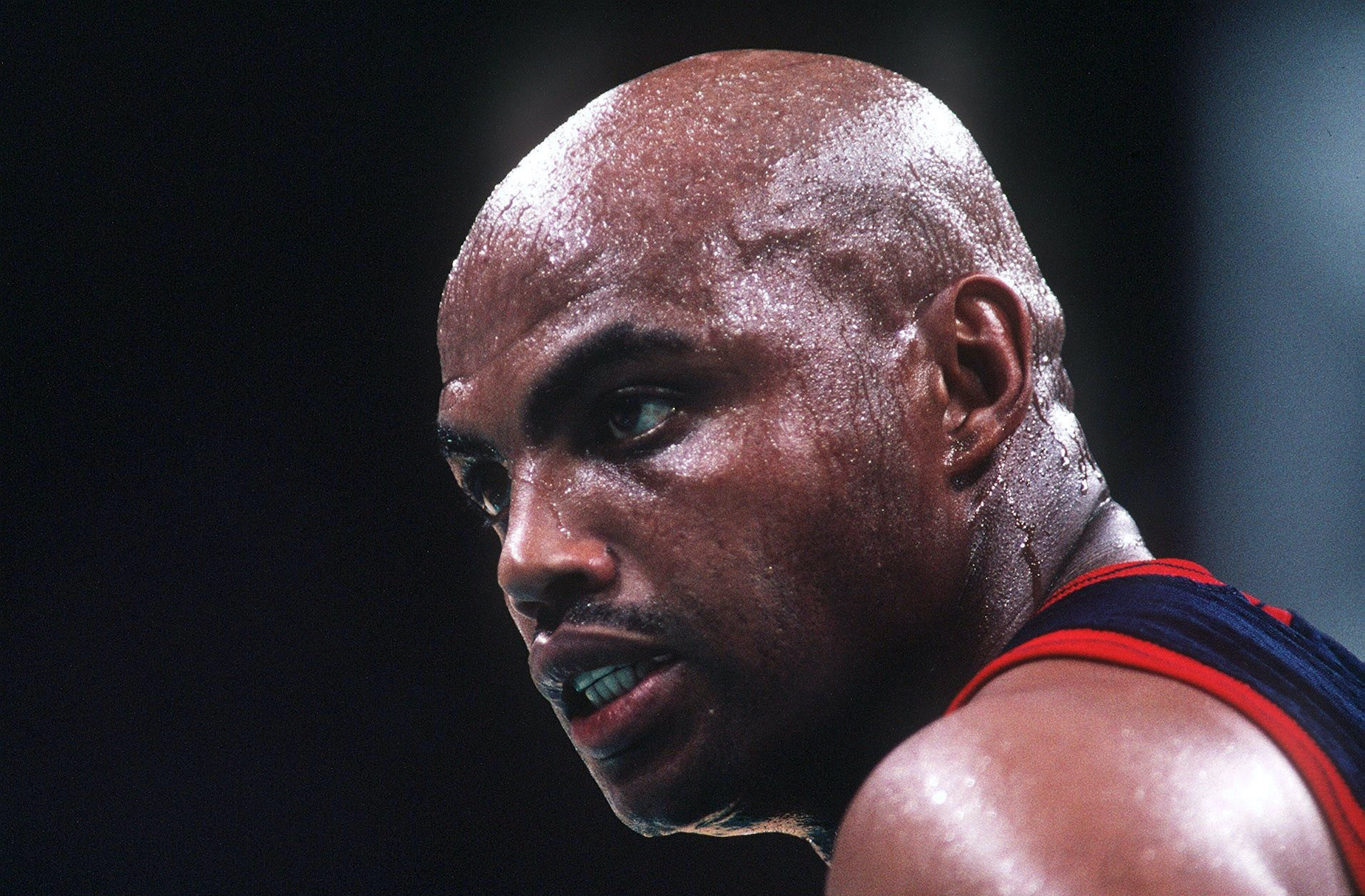 Charles Barkley Said He Wouldn't 'Ever Forgive' the NBA for Fining Him After the Infamous Dr. J-Larry Bird Fight: 'They Owe Me Money'
While Charles Barkley was no stranger to getting into trouble, one particular NBA fine rubbed him the wrong way.
While he never quite reached Dennis Rodman levels, Charles Barkley developed a reputation as a colorful character during his time in the NBA. Sir Charles didn't have any problem making headlines and, on several occasions, found himself facing a fine from the league office. There's one particular punishment, however, that stuck in the forward's mind.
During the 1984 campaign, Barkley intervened during the infamous fight between Julius Erving and Larry Bird. While Chuck didn't throw any punches, he still received a fine for joining the fray. He paid the bill but, at least as of 2017, still held a grudge.
Charles Barkley had no problem making negative headlines and paying fines
While he never won an NBA championship, Barkley still put together an impressive career on the hardwood. The forward's exploits weren't limited to the court, though. He also had no problem making headlines with some questionable behavior.
As he famously explained in a now-iconic Nike commercial, Sir Charles was not a role model. On one occasion, he attempted to spit on a fan, only to hit a young girl instead. He also played a Philadelphia 76ers game while drunk, got into his fair share of fights, and ran afoul of the NBA on multiple occasions.
Some of those occasions were recorded in a 1999 Hartford Courant story. According to Jeff Goldberg, Barkley received one notable fine in 1990 when the forward made a $500 bet with New York Knicks guard Mark Jackson; whoever had the best play during the game would take home the purse. Unsurprisingly, both men received a $5,000 bill from the league. Sir Charles also earned himself a $20,000 fine in 1999 for criticizing the officials who had worked his final NBA game.
Earning an unforgivable fine for his role in the Dr. J-Larry Bird fight
While Barkley was no stranger to fighting, he played a different role in November 1984. During an early-season game between the Philadelphia 76ers and the Boston Celtics, the forward tried to play peacemaker but still found himself in trouble.
As veteran basketball fans will surely remember, a fight between Dr. J and Larry Bird erupted at the Boston Garden. During the melee, Barkley grabbed the Celtics star from behind in what he claims was an attempt to defuse the situation. The NBA, however, felt differently and hit Chuck with a fine.
"To this day, I won't ever forgive the NBA for fining me," Barkley explained on The Dan Patrick Show in 2017. "They fined me because they said I was holding Larry Bird so Dr. J could hit him. I was trying to break the fight up. … I thought somebody had Doc. I didn't know Doc was punching Bird when I was holding him."
As noted in a 2016 Philadelphia Inquirer story, Barkley told Bill Simmons that he received a $1,000 fine for his role in the altercation. While that might not be a massive sum, the forward hadn't let it go by the time he spoke with Patrick.
"The NBA fined me. It really made me mad," Sir Charles continued. "They owe me money to this day."
Even with that fine, Charles Barkley's net worth is still in a good spot
In fairness to Barkley, a great deal could have changed since 2017. While it's unlikely, he could have forgiven the NBA for its fine and decided that the league no longer owes him $1,000. Even with that missing sum, though, Sir Charles' finances are still in a pretty good place.
Based on Spotrac's contract data, the forward earned just over $40 million during his time in the Association. While he hasn't always had the best financial habits over the years — Chuck has spoken openly about his gambling habits and once told Dr. Phil that he gave millions to friends — the forward still has quite the nest egg. Celebrity Net Worth pegs his overall fortune at roughly $50 million, and thanks to his TNT gig, Sir Charles should still have a steady stream of income for the foreseeable future.
With that being said, Barkley probably wouldn't complain if Adam Silver cut him a check and bumped his overall net worth to $50,001,000. That, in theory, would make up for the misunderstanding in 1984.
In the U.S., contact the National Council on Problem Gambling helpline at 1-800-522-4700.