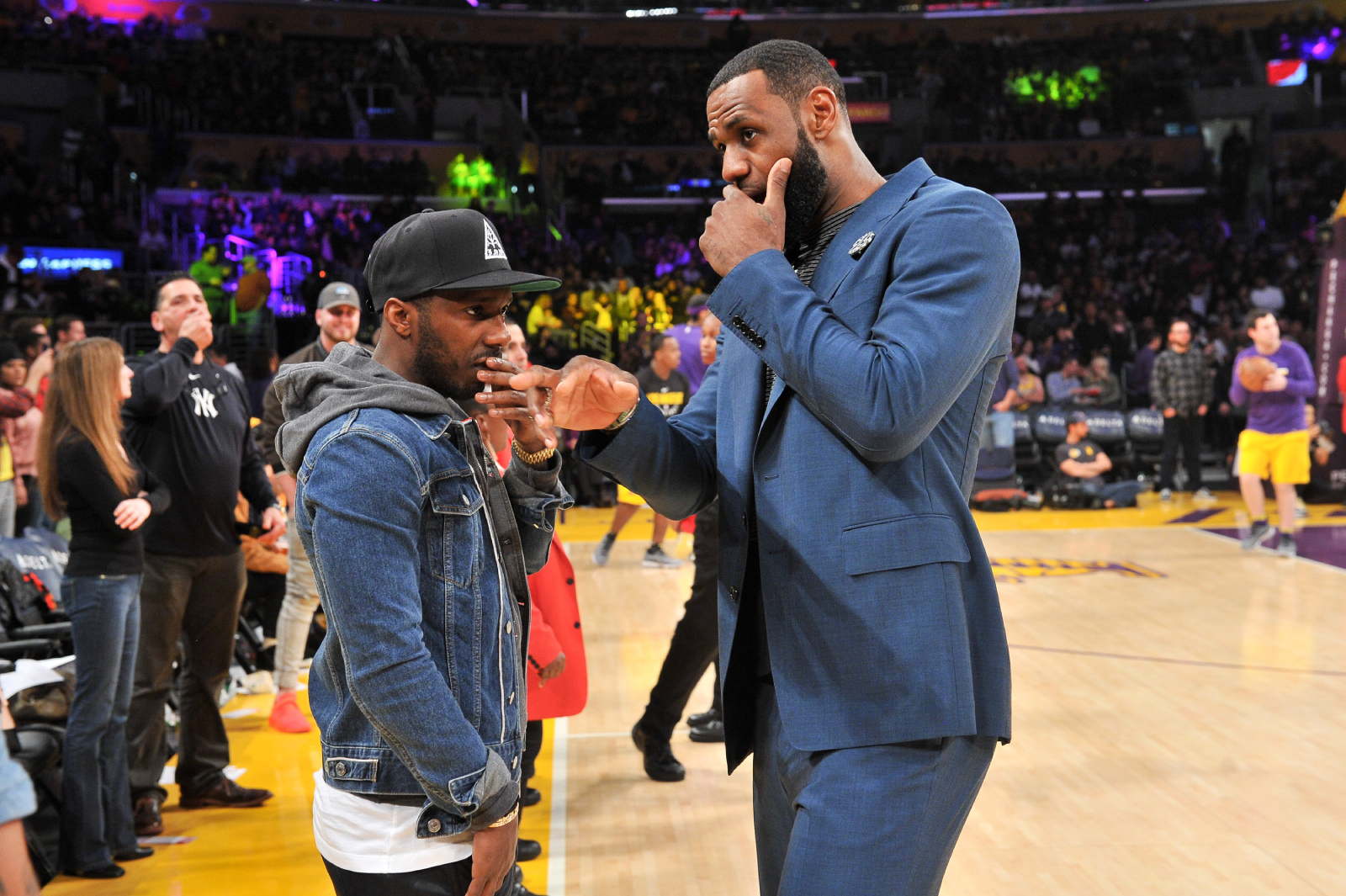 LeBron James and Rich Paul Have Cost NBA Players Millions of Dollars, According To a Pissed off Player Agent
LeBron James and Rich Paul have both become pretty successful. One NBA player agent, though, is not happy with them at all.
LeBron James and his friends have created an NBA empire. James has not only become one of the best players to ever play in the NBA while playing for the Cleveland Cavaliers, Miami Heat, and LA Lakers, but he has also become a savvy businessman. His friends have too, as Rich Paul is one of the most powerful agents in sports.
However, not everyone is happy with how James and Paul have conducted their business. In fact, an NBA agent just unleashed on the two of them.
LeBron James has known Rich Paul since he was in high school
According to The New York Times, LeBron James first met Rich Paul in the Akron-Canton Airport. James liked Paul's throwback Warren Moon jersey and asked where he got it. Paul was actually selling jerseys out of the trunk of his car at the time and was on his way to Atlanta to buy more. He ultimately gave James his connection in Atlanta and told him to give his name for a discount.
James — who was also on his way to Atlanta — later returned to Ohio and called Paul to thank them. This later led to a great friendship between the two of them.
James ended up getting drafted by the Cleveland Cavaliers with the No. 1 overall pick in the 2003 NBA draft, and he later hired Paul to be on his team. He gave him a $50,000 annual salary, but neither of them really knew what his role would be.
After learning the business, Paul later became James' agent. Then in 2012, Klutch Sports Group was created. He has since become one of the most powerful agents in sports, representing guys like James, Anthony Davis, Ben Simmons, and many others.
NBA agents aired their grievances about the LA Lakers' star
The Athletic recently surveyed 20 NBA agents, and gave them anonymity.
Many of them had great things to say about James, but they also had some complaints.
"Transcendent talent, but an overchoreographed public image and off-the-court persona," an agent said, according to The Athletic. "Too obviously rehearsed and planned. Not genuine. An obsession with creating a legacy instead of letting the legacy create itself."
Another one said this: "Terrific player but an insatiable ego. Has done some good things societally. I think that's important. He's put his money where his mouth is, which I like, but his mouth is everywhere. That's the problem. … People that criticize him, it's just incredible. I'd love to know what they've accomplished in their lives."
However, one agent went off about James and Rich Paul.
An NBA agent is pissed off about LeBron James and Rich Paul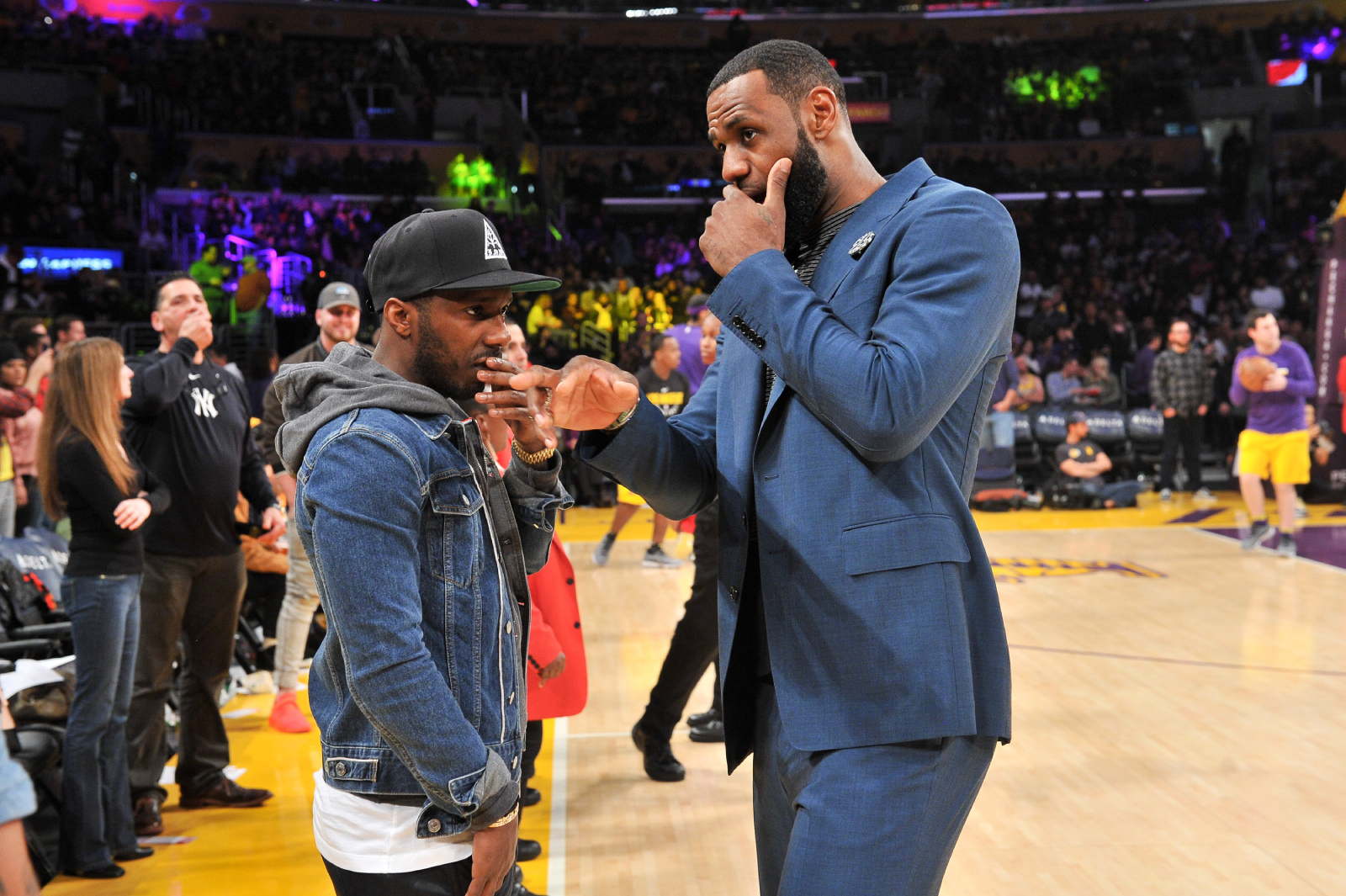 There was one agent that had a lot to say.
He started out by saying this.
"I think he's an all-time phenomenon. An amazing career. I think he's a notch below Michael Jordan still but I think it's amazing how he's evolved," the agent said, according to The Athletic. "The bad thing, the only bad thing, everyone is afraid to say this and I'm not afraid to say it individually, but I'm just saying this because it's true. And everybody knows this, who is in this business."
So, what's the bad thing?
"The worst thing that LeBron is doing is forcing this power with Rich Paul and what that is, in terms of, he's a player, but he has prowess in the media space. His company Spring Hill, that's awesome," the agent said. "I love that. But now that they've jumped into the agent game, which the reality is, it's illegal for a player, particularly if you're in the state of California, to be licensed to represent talent."
USA Today's Erik Garcia Gundersen questioned the validity of the statement that insinuated James is doing something illegal. However, this agent also said that James is really the person who recruits for Paul.
"Because of his power and his prowess, people, the young players are seduced by LeBron James in the same way people were seduced by Michael Jordan with David Falk," the agent said. "If someone does their research, a lot of these guys have really gotten screwed, a large number of them, by mismanagement."
What is really interesting is this quote: "There are four or five of them that have suffered millions of dollars from mismanagement but nobody has the courage to support it, because all the media wants access to LeBron. They want access to AD."
The agent also thinks that Paul and Klutch Sports just have too many clients.
"You can't have this level of expectation for a client and service all of these guys," they said, according to The Athletic. "Ben Simmons. [Darius] Garland. I know this as an agent, you can't service them all at this level."
This is pretty interesting to read. Maybe the guy is jealous? Maybe he actually has a point? It will be pretty interesting to see if James and Paul respond soon.