LeBron James Is Right to Compare Anthony Davis to an NBA Legend
LeBron James was only having some fun after seeing Los Angeles Lakers teammate Anthony Davis' new look, but there's a nugget of truth in what the all-time NBA great had to say about the 6-foot-10 post player who is in his first season wearing purple and gold.
It turns out that Davis does bear a resemblance to a storied Lakers player.
The Los Angeles Lakers will help kick off the NBA restart
In case you hadn't noticed – and you probably hadn't — the MLS and WNBA resumed action this month and garnered more or less the same collective yawn that Major League Baseball has generated other than opening day, save for the Miami Marlins COVID-19 drama.
Fortunately for fans who were sustained by the UFC and NASCAR, the NBA is ready to go. The Los Angeles Lakers and Los Angeles Clippers help kick off the restart as part of a Thursday doubleheader. Despite plenty of uncertainty brought about by 20 weeks of inaction, the L.A. franchises remain strong contenders.
With LeBron James and Anthony Davis highlighting the roster, the Lakers will find out quickly if they have enough to overcome the loss of Avery Bradley, who opted out of the restart, and Rajon Rondo (broken thumb) in the early action in Orlando. If the Clippers get everyone back on the same page, the depth around Kawhi Leonard may lead to the first NBA crown in the organization's 50-year history.
LeBron James compares Anthony Davis to an NBA legend
The Los Angeles Lakers received a brief scare over the weekend when forward Anthony Davis was poked in the right eye by Michael Carter-Williams during a scrimmage against the Orlando Magic. Davis wore sunglasses and sat out practices early in the week.
Prospects for Davis playing against the Los Angeles Clippers on the first night of the NBA restart at Disney World grew better when the eighth-year player out of Kentucky was able to resume drills while wearing protective goggles.
Seeing a picture of his teammate's new look inspired LeBron James to post side-by-side pictures of Davis and Hall of Fame center Kareem Abdul-Jabbar with an "Anthony Jabbar-Davis" headline.
"I mean I'm rocking with the look," James wrote.
There's truth in LeBron James's take on Anthony Davis vs. Kareem Abdul-Jabbar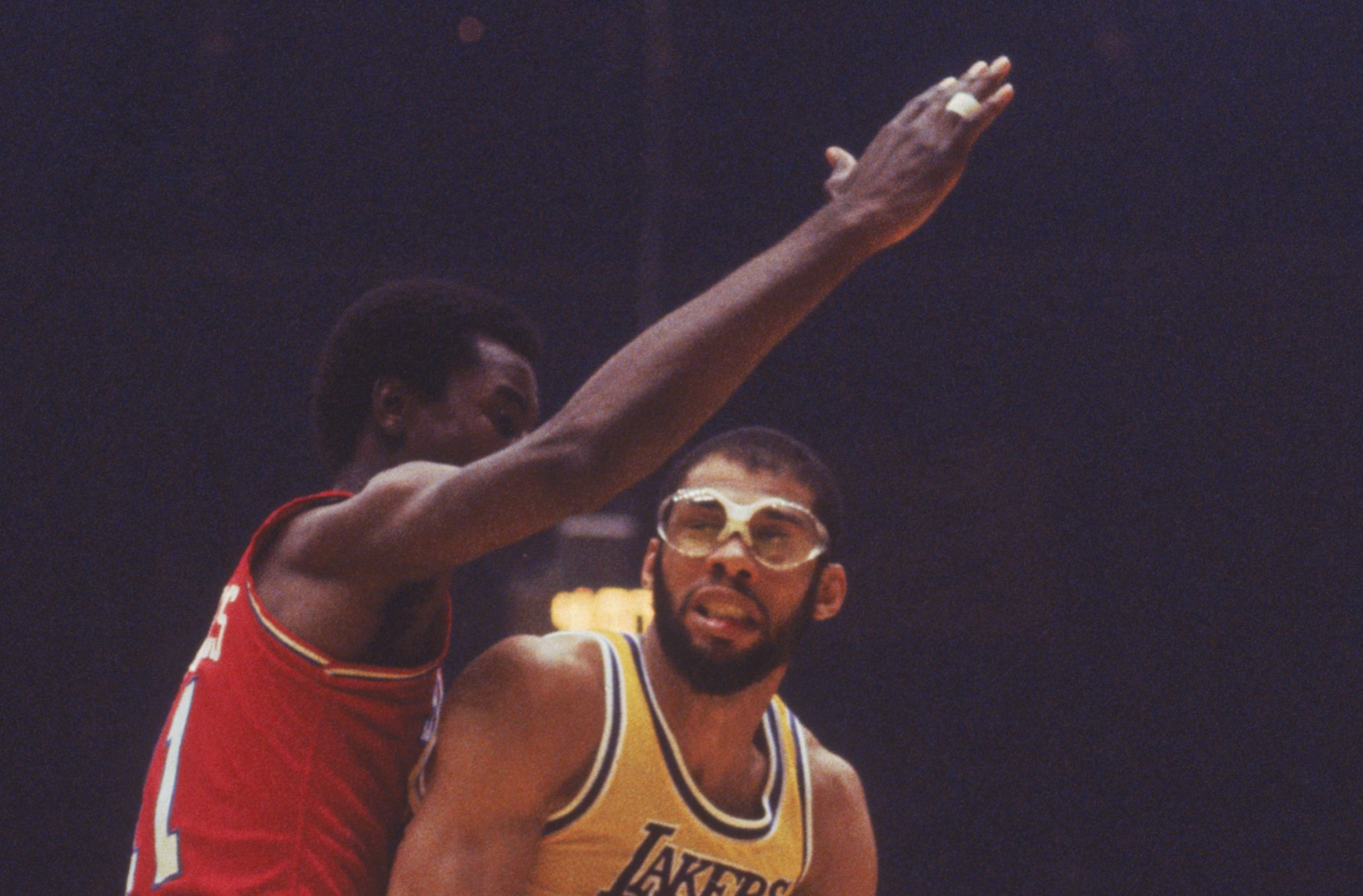 LeBron James was just having some fun in his observation about Anthony Davis' resemblance to Kareem Abdul-Jabbar now that it looks as though his teammate will be wearing goggles for at least a few games. But the truth is that there are some valid comparisons to be drawn between the two basketball players when it comes to performance on the court.
Davis has a long way to go to match Abdul-Jabbar's career achievements, but he is off to a sound start.
Abdul-Jabbar had a 20-season career in the NBA, during which time he played for six championship teams and earned six Most Valuable Player awards for the Milwaukee Bucks and Los Angeles Lakers. He was an NBA All-Star a record 19 times. Abdul-Jabber, who was traded from Milwaukee to Los Angeles after his sixth NBA season, finished with career averages of 24.6 points, 11.2 rebounds and 2.6 blocks per game.
Davis arrived in Los Angeles via a trade after his seventh season. He is averaging 24.0 points, 10.4 rebounds, and 2.4 blocks per game thus far.