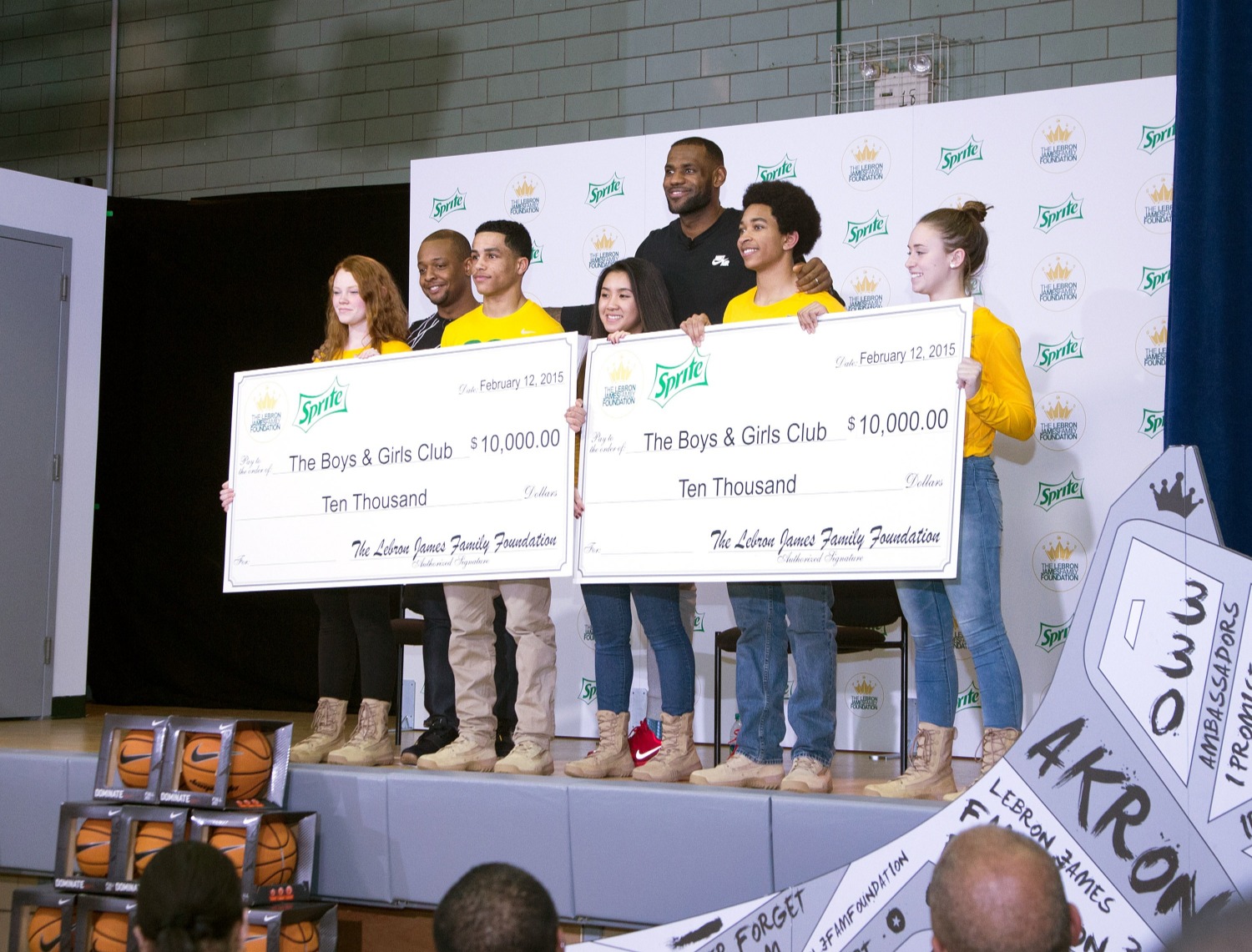 LeBron James Turned 'The Decision' Into Incredible $3 Million Donation
LeBron James faced plenty of backlash for "The Decision" back in 2010, but few know that he turned that incident into a $3 million donation.
LeBron James has done a lot right during his NBA career. But for all his accomplishments, he earned a ton of criticism for The Decision. After all, Cleveland Cavaliers fans took the highly-hyped TV special as a huge slap in the face. Many NBA fans vilified James for making a spectacle out of his free-agency journey.
Ultimately, The Decision may have cost The King some fans, but it helped raise millions of dollars to help kids all around the United States.
LeBron James became the NBA's most coveted free agent in 2010
For LeBron James, the summer of 2010 represented a chance to forge a new beginning. He entered the league as the most hyped No. 1 pick of all time. And it didn't take him long to become the league's brightest star. But his Cleveland Cavaliers career often ended in bitter playoff disappointment.
Even though he dragged undermanned supporting casts deep into the postseason, James came up short time and time again in his quest for an NBA title. By the time he finally became a free agent, he had captured two NBA MVP trophies and ranked as the top player in the game.
As the most talented free agent to ever hit the market, he could have chosen to take his talents anywhere. All summer, everyone speculated about his next destination. The New York Knicks and Los Angeles Clippers seemed like possible contenders. Of course, King James kept everyone guessing.
The Chosen One got vilified for 'The Decision'
July 8, 2010, will go down as one of the most memorable days in sports history. And it had nothing to do with a game-winning shot or a championship trophy. Instead, it had everything to do with LeBron James and his free-agent journey.
On that fateful day, the reigning MVP announced his next NBA team in a live ESPN special called The Decision. The event took place at the Boys & Girls Club in Greenwich, Conn. Ultimately, after months of anticipation, James announced that he would be taking his talents to South Beach.
Many viewed The Decision as unprofessional. In fact, James had not even told Cavaliers owner Dan Gilbert about his free-agency plan ahead of time. From a basketball perspective, many criticized James' decision as an easy path to a title. After all, by joining the Miami Heat, he would get a chance to play alongside Dwyane Wade and Chris Bosh.
For all the bad press James received, it turns out that The Decision helped provide millions of dollars for kids across America.
LeBron turned "The Decision" into a $3 million donation
As the NBA's biggest star, LeBron James wields both tremendous power and responsibility. It turns out that he utilized his platform to make a difference in the lives of countless children. And we have The Decision to thank for that. According to Martenzie Johnson of The Undefeated, James used his infamous TV special to help the Boys & Girls Club in a major way.
While $2 million was raised from sponsors of The Decision broadcast, that wasn't the total amount. The LeBron James Family Foundation donated $2 million to the national office of the Boys & Girls Club, located in Atlanta, according to 2010 tax returns. But, James' corporate partners also stepped in. HP donated $500,000 worth of computers and other technology, and Nike, which signed James in 2003, donated another $500,000 in equipment and courts.

That money helped renovate gyms, build technology and learning centers, and provide other needs based on specific needs within each community. One California club used $120,000 on a new indoor basketball court, a heating and cooling system, and 15 new computers. Ultimately, $3 million got utilized for projects in 59 clubs across seven cities.
And thanks to LeBron's star power, the organization continued to reap the rewards.
"We saw an impact in more revenue generation but also more advocacy from other celebrities and athletes from the halo effect of LeBron James because his endorsement is advocacy for our organization," said Frank Sanchez, the national vice president of sports, entertainment, and alumni for the Boys & Girls Club.