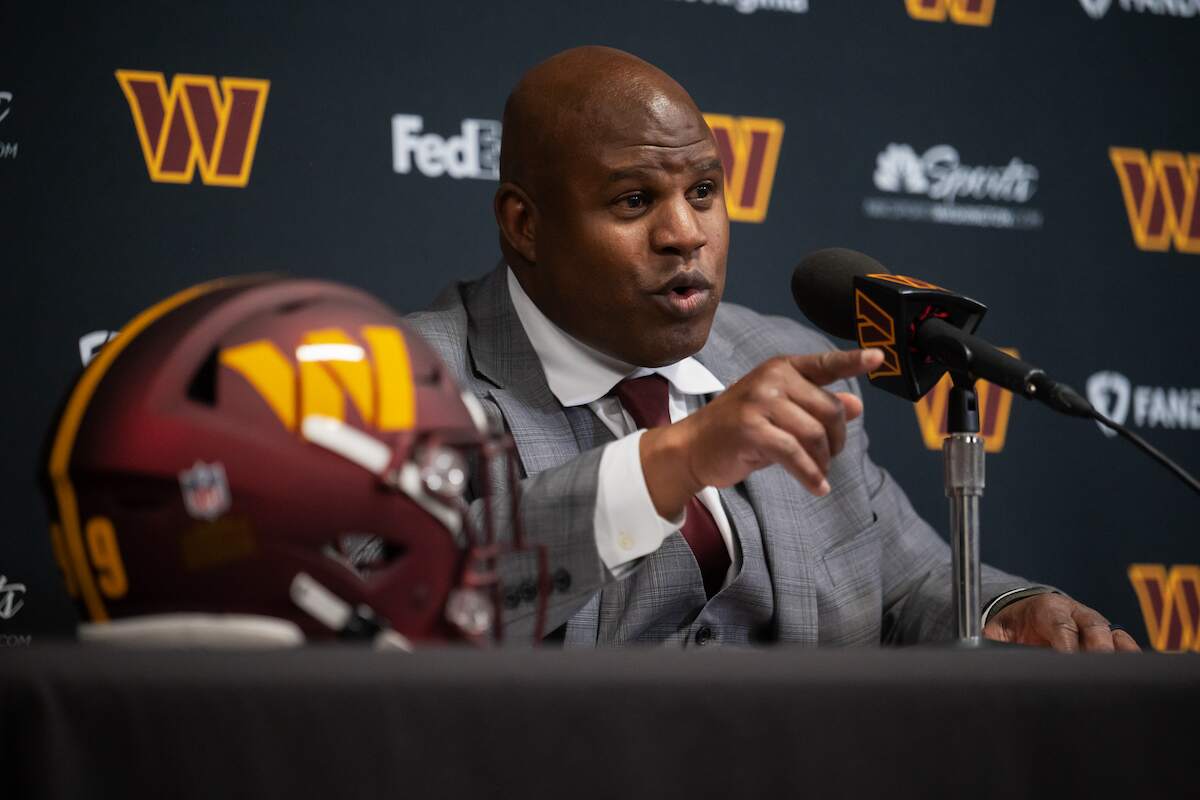 LeSean McCoy Pulls Back the Curtain on Eric Bieniemy's Role in Kansas City's Locker Room: 'Don't Let the Chiefs' Success Fool Y'all'
LeSean McCoy played under Eric Bieniemy in 2019 and thinks there is more to the story than even some of his fellow Kansas City Chiefs teammates claim.
Former Kansas City Chiefs offensive coordinator Eric Bieniemy took a long, often controversial path to land his current job. There were lingering questions about his performance, as well as the overall struggles of Black coordinators to get promoted to head coaching jobs. One former Chiefs player, retired running back LeSean McCoy, has a lot to say on the topic.
Bieniemy made an almost lateral move to another OC job. Many commentators question whether this is how his long search for a new job should've gone, after all his objective success with the Chiefs. McCoy, though, played under Bieniemy in 2019 and thinks there is more to the story than even some of his fellow KC players claim.
Eric Bieniemy finally landed a spot on another team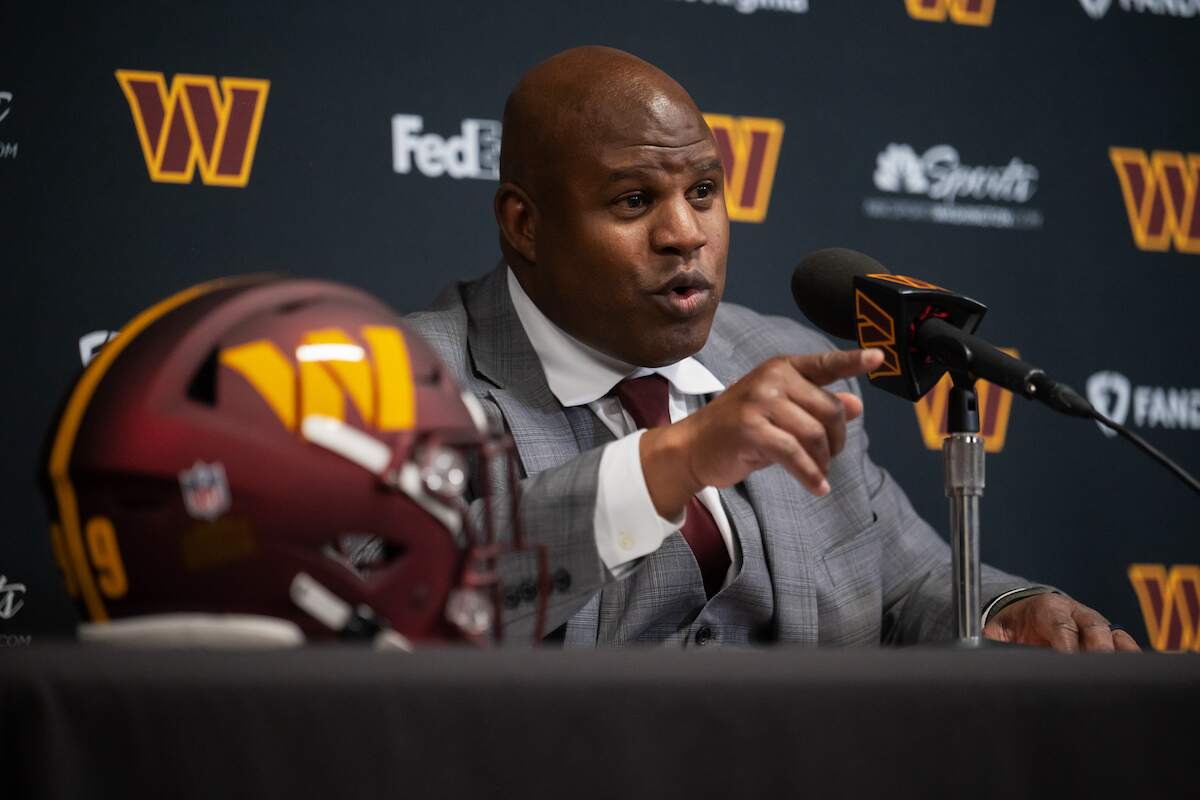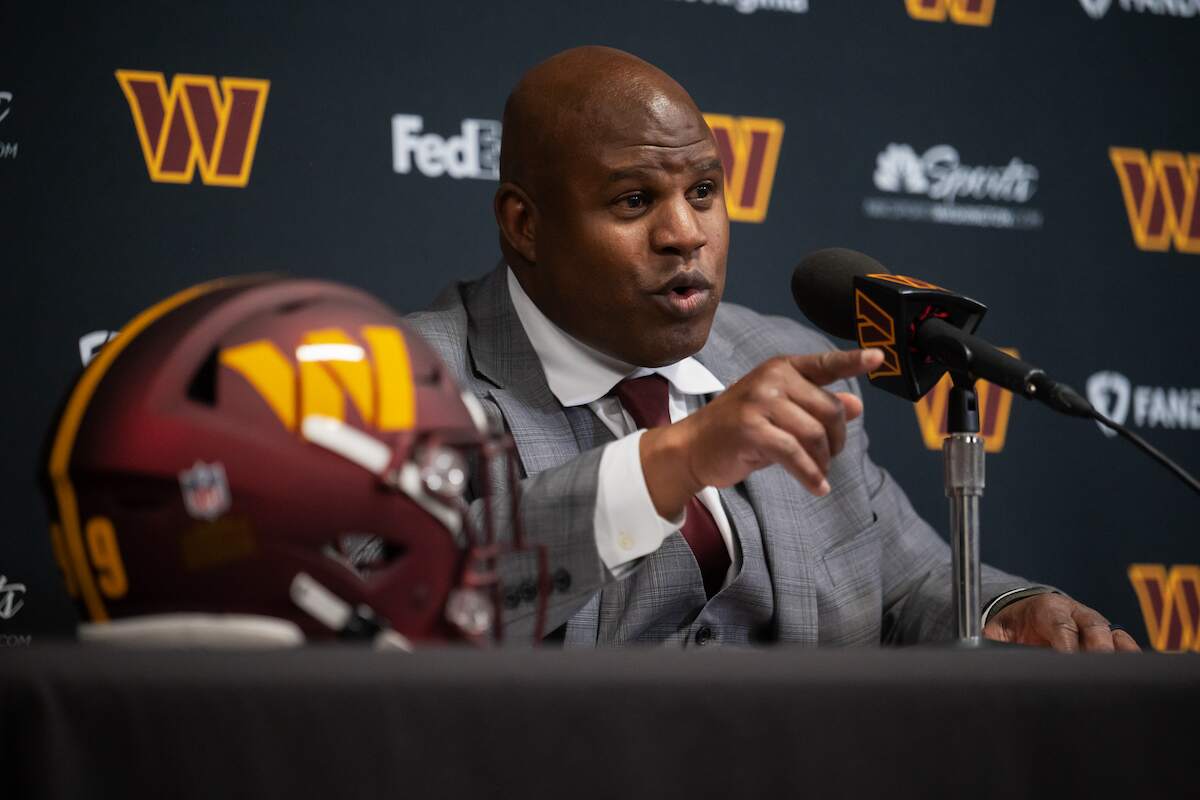 There's something strange about Bieniemy's career path, Time reports. He presided over the Chiefs' offense during a four-year stretch that includes two Super Bowl wins. His famed head coach, Andy Reid, praised him profusely after the second win for making it possible. Reid went out of his way to credit Bieniemy's on-the-fly adjustments to his offensive plan with their come-from-behind Super Bowl win.
The interviews came. The Chiefs OC did 17 interviews with 16 different teams. His predecessors under Reid, Doug Pederson and Matt Nagy, both got head coaching jobs. After all that, he ended up essentially making a lateral move: another OC position, this time with an assistant to the head coach title attached, with the Washington Commanders.
After years of social media support, player support, and commentators like Terry Bradshaw putting him over, Bieniemy doesn't appear any closer to an actual head coaching position. And with just three of 32 NFL teams currently helmed by Black skippers, in contrast to 70% of players being Black, there is a lot of talk that something more nefarious is at play than the veteran OC's resume.
LeSean McCoy didn't hold back his opinions on Bieniemy
McCoy might agree that Black coaches have issues getting the promotions they deserve. But he recently went out of his way to clarify that Bieniemy is not necessarily held back by that dichotomy alone. He  posted an interview to his Twitter account, with the comment, "the traits or skills you need to be a good coordinator I haven't seen or WITNESSED it."
He clarifies his feelings in detail in the clip itself, saying, "What makes a good coordinator? I could tell you about Andy Reid or Doug Pederson. But when I ask about Eric Bieniemy, what makes him good?"
The former RB goes on to say that during his time on the Chiefs, he saw very little engagement in meetings, and poor adjustments to offensive plays that Reid had to step in to fix. And when Bieniemy did speak up, it was generally to berate players, including stars like Travis Kelce.
He concluded on a positive note. "I'm rooting for him because he's a Black coach, and I love to see Black coaches win. Also, he's a running back coach. Running back coaches never get a chance to be head coaches."
But McCoy's final statement on the matter was a bit of a twist of the knife: "If I'm going to do my job, and I'm going to be honest, where is the true value at?" Apparently, not in Bieniemy's play drafting skills, nor his leadership capabilities.
Did the Chiefs players and organization want Bieniemy gone?
Fans and commentators have been of two minds on Bieniemy's career situation. Some think the Chiefs wanted him gone — that Reid talked him up because he wanted to help send his own offensive coordinator packing. The reasoning is, the $2.5 million Bieniemy was seeking was too rich for the organization.
But there are some big names — McCoy aside — who have nothing but positive things to say about Bieniemy and his value to the Chiefs. CBS Sports reports that none other than Patrick Mahomes went to bat for his former OC.
"There should be no questions on how great of a man/coach Coach Bieniemy is," the two-time Super Bowl winner wrote. "His leadership has a direct impact on the player/person I am today! 10+ years learning under one of the greatest coaches of all time. And I cannot wait for him to continue to prove doubters wrong!"