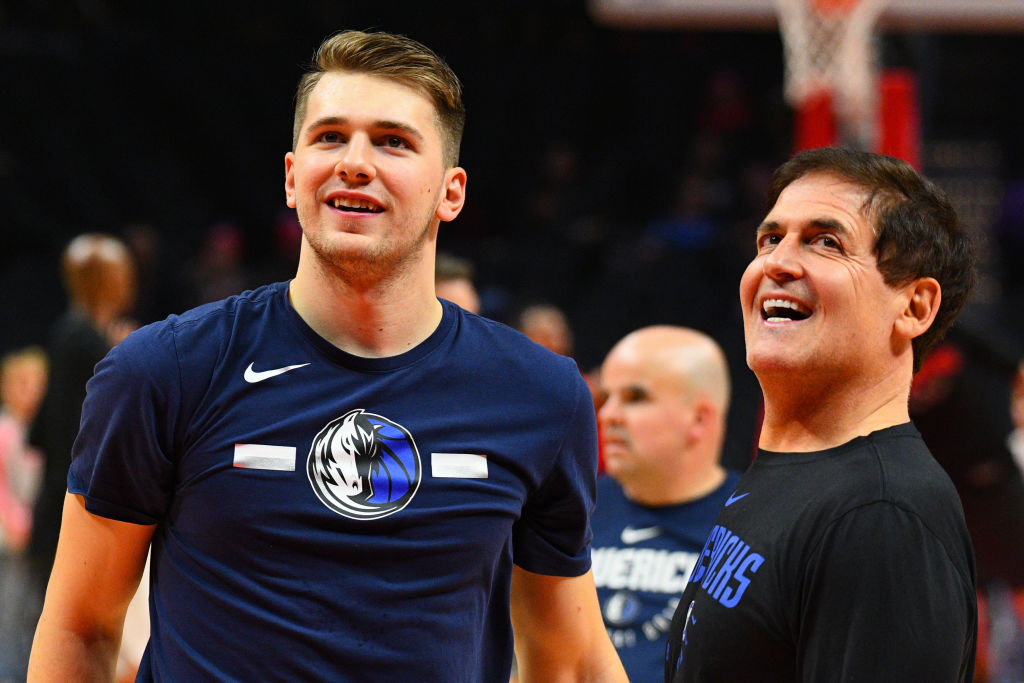 Luka Doncic Reveals the Hilarious Way He Learned Who Mark Cuban Is
The Mavericks had their sights set on adding Luka Doncic to the team, but he found out about owner Mark Cuban in an unusual way.
Luka Doncic has quickly become one of the brightest stars in the NBA. His ability to attack the rim and score effortlessly have made the Mavericks one of the most fun teams to watch this season.

Many fans might think Doncic learned about Dallas Mavericks owner Mark Cuban through the team's success during his 20 years in charge. You might be surprised to learn that is not the case. Let's look at Doncic's career and how much of an impact he can have on the franchise during the 2020s. 

Luka Doncic enters the league
Heading into the 2018 NBA draft evaluation period, it looked like Arizona big man DeAndre Ayton was going to be a lock at No. 1. The most intriguing prospect for the draft was Doncic, who made a name for himself in the Euroleague.

All Doncic did in two seasons overseas is win the EuroLeague MVP at 18 years old and help lead his team to a EuroLeague championship. Some fans of the Suns thought Doncic could be the top pick, as his former head coach was just appointed to a spot with the team. 

However, the team selected Ayton, and with Marvin Bagley surprisingly going to Sacramento with the second pick, it led to a league-altering trade between the Mavericks and Atlanta Hawks.
The Mavericks traded the No. 5 pick, Trae Young, and a future first-rounder for Doncic. Both players will be linked together for the entirety of their careers (and Young isn't necessarily happy about it).

Both teams look like they are winners in the trade because both players have become NBA stars. Doncic won the 2019 NBA Rookie of the Year award and was almost an All-Star after averaging 21 points, seven rebounds, and seven assists per game.

How did Luka Doncic learn about Cuban?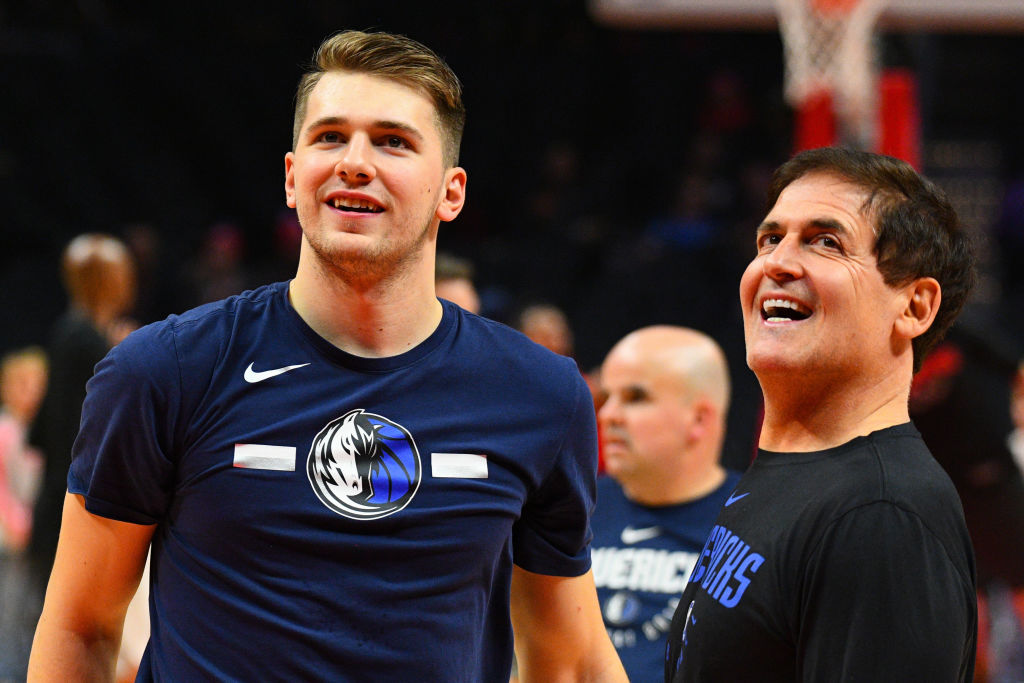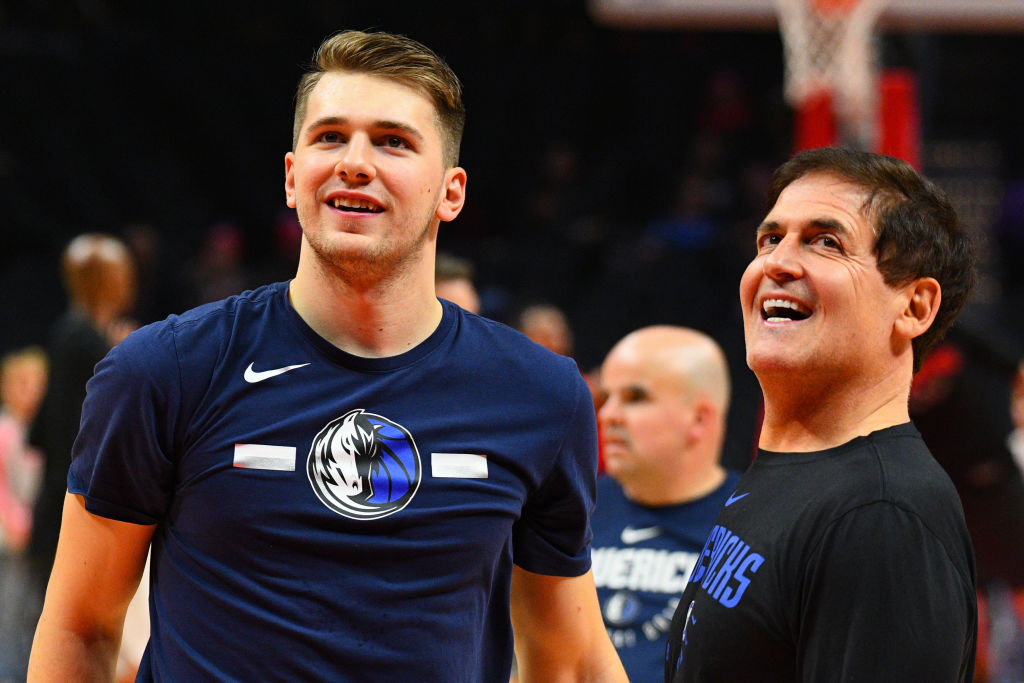 Mark Cuban has been one of the most visible NBA owners since he purchased the Mavericks. His team also boasted having European star Dirk Nowitzki, one of the best international players ever, on the roster for two decades. 

Still, when he arrived in Dallas, Luka Doncic didn't know Cuban from his time owning the team. He actually knew of him from his hit TV show Shark Tank, which is a show dedicated to investors funding products and inventions.

That might seem surprising, but it's not too outlandish as Doncic was only an infant when Cuban made the moves to buy the Mavericks. 

Doncic — from Rookie of the Year to sophomore MVP?
In his second season in the NBA, Luka Doncic has become a legitimate MVP candidate. He could be the third player in league history to average a triple-double. Heading into the All-Star break, Doncic was averaging 28.9 points, 8.7 assists, and 9.5 rebounds per game.

One thing that has led to his improved gameplay is his conditioning. This year he is averaging 33 minutes per game and has become a much more efficient player on both sides of the ball.

How good can he be?
Is this the ceiling for Luka Doncic? It's rare to see a player become so dominant in today's NBA game so quickly. He is a lock to make an All-NBA team barring injury, and he is in the running to become the first Mavericks MVP since Dirk Nowitzki.

The Western Conference is stacked, so we don't expect the Mavericks to make a deep playoff run this year, but we could be looking at a team that can contend for a championship in a few short seasons. As far as Doncic's ceiling, there's no reason to believe he can't become one of the top 15 players to ever step on a basketball court.

Are you expecting Dallas Mavericks superstar Luka Doncic to reach new heights after the All-Star break? We think there could be multiple MVP awards in his bright future.