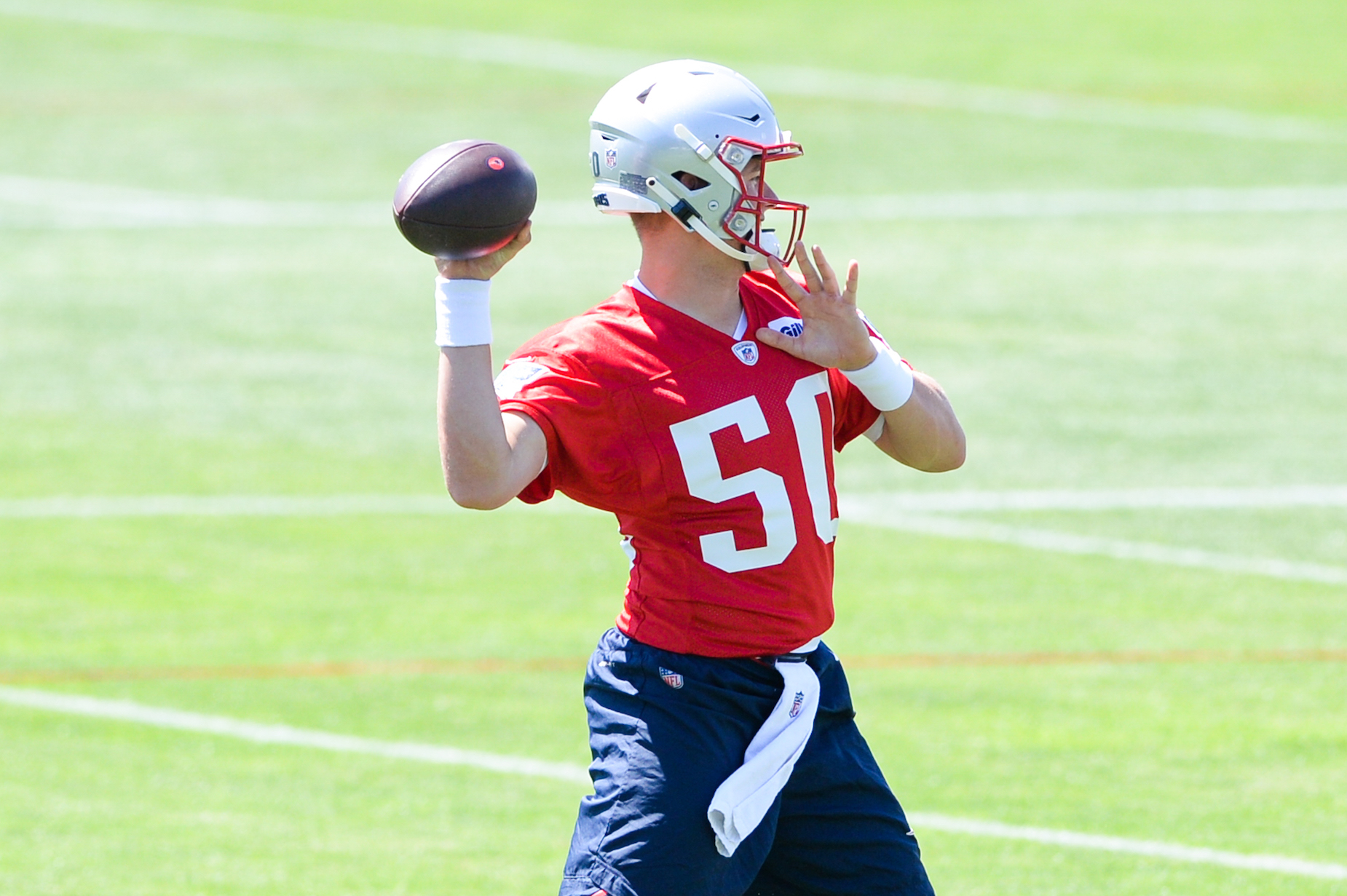 Mac Jones May Already Have a Key Advantage in the Race for the Patriots' Starting Quarterback Job
Mac Jones may be a rookie, but he could have an inside track in the race for the New England Patriots starting quarterback job.
After two decades of stability under center, the New England Patriots will have a quarterback competition for the second consecutive summer. In one corner, there's Cam Newton, who can't be any worse after a tough 2020 campaign. In the other, there's rookie Mac Jones.
Although Bill Belichick has called Newton his starting quarterback, some in NFL circles believe that the top job is legitimately up for grabs. If that's the case, Jones could have one key advantage in the race.
Mac Jones joined a New England Patriots team desperately in need of a quarterback
Even the most optimistic Patriots fans probably realized that replacing Tom Brady would be a major challenge. In reality, the 2020 campaign proved quite the kick in the teeth, serving as a reminder of just how important a top-tier quarterback is in the modern NFL.
With Brady in Florida, New England's quarterback options seemed limited to Jarrett Stidham and Brian Hoyer. Neither man must have blown Belichick's mind, though, because he plucked Cam Newton from free agency and handed the former Carolina Panther the starting job. While there was some excitement around that move — even if Cam isn't a perfect quarterback, his running ability represented a significant departure from Brady — things didn't exactly work out.
As the season unfolded, Newton and, in turn, the entire Patriots' offense struggled. Although there were some mitigating factors at play, like the quarterback's case COVID-19 and New England's lack of a secondary receiving threat after Julian Edelman, Superman failed to take flight. When push comes to shove, a quarterback's job is to pull the offense together and make things happen; throwing for 2,657 yards and 10 touchdowns over an entire campaign doesn't exactly fit that bill.
On the back of those offensive struggles, the Patriots missed the playoffs. While the club did re-sign Newton to a one-year contract, Belichick also turned his eyes to the future and snagged Mac Jones in the first round of the 2021 NFL draft.
While it's always risky to try and predict the future, the implications seem clear: Belichick knows his team needs a new franchise quarterback, and he thinks Jones could be that guy.
Mac Jones could already have a leg-up in the race for the Patriots' starting job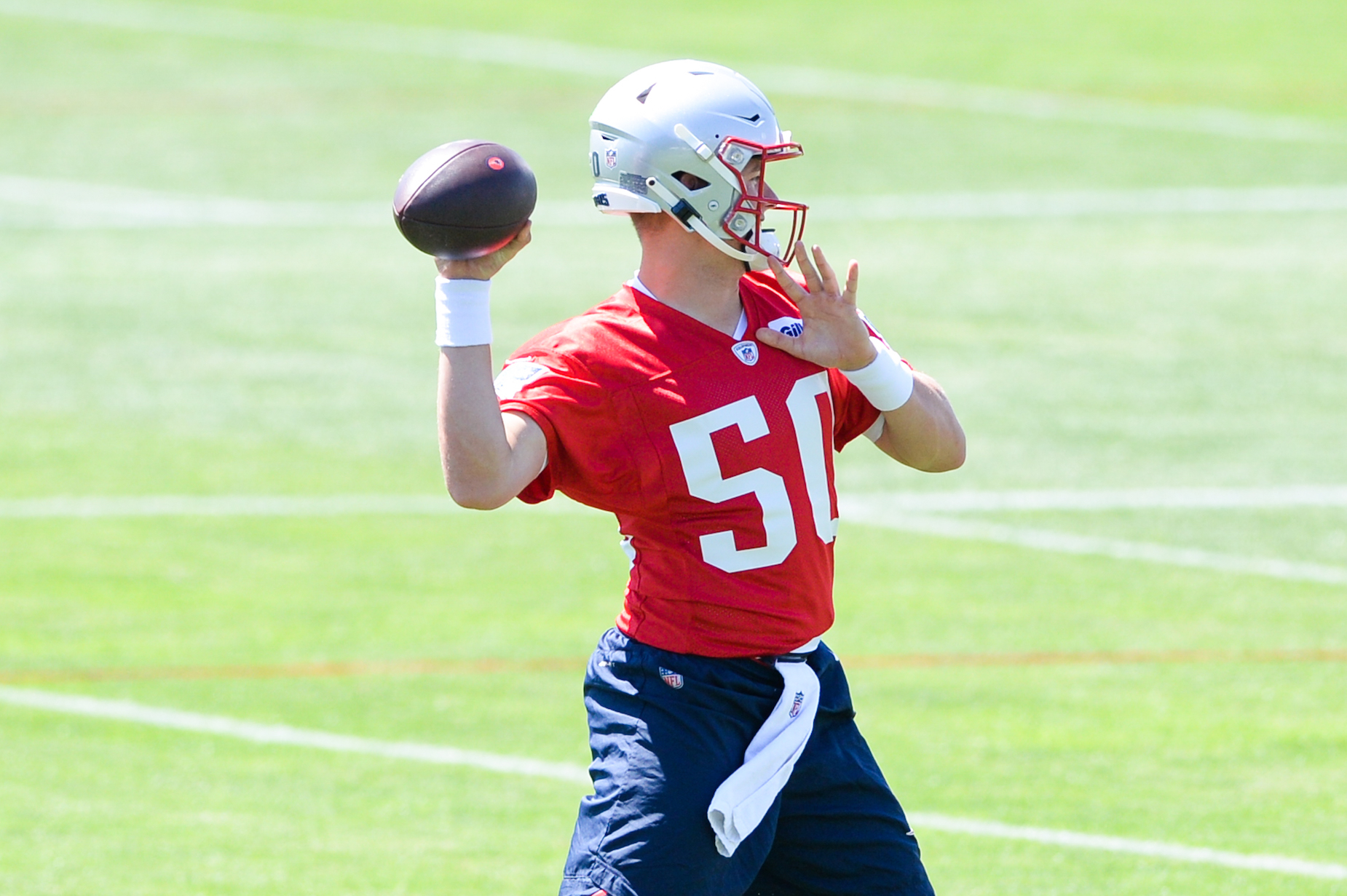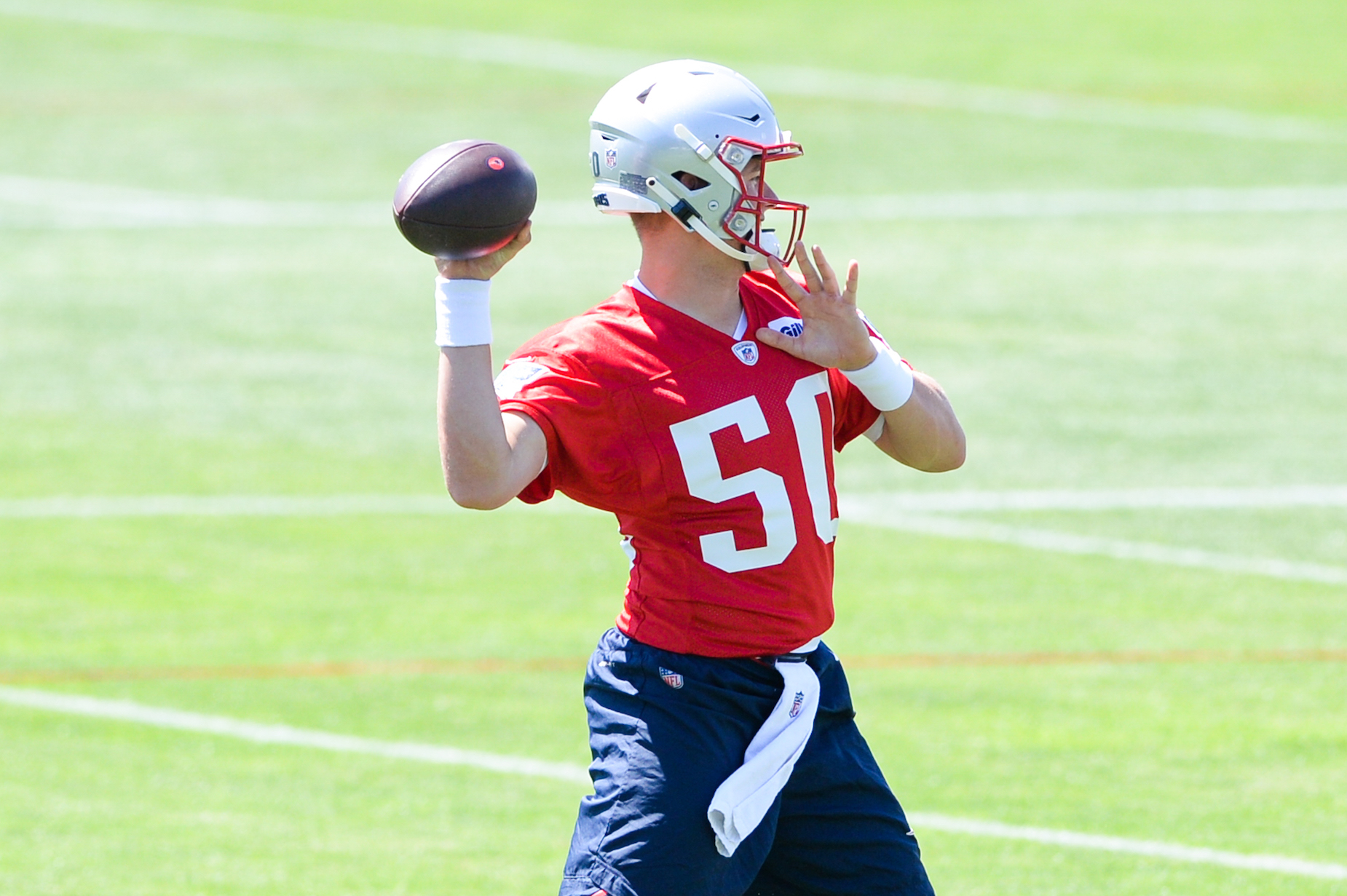 On the whole, NFL teams are usually hesitant to throw rookie quarterbacks directly into the line of fire. While learning on the job is theoretically good, getting sacked five times per outing and losing 12 games can crush even the most confident player's confidence. In New England, though, things could be a bit different this fall.
As noted above, it initially seemed like Newton would begin the year as the Patriots' top quarterback, with Jones working toward taking over in 2022. The rookie has impressed during the early portions of his offseason work, however, setting up a legitimate race for the top job.
In an NFL.com story about that competition becoming a reality, Mike Giardi shared several quotes from Patriots players praising Jones' play and his overall potential. One anonymous line stands out above the rest, especially in the context of a race for the starting job.
"As one offensive teammate told me, 'Mac sees the game the way [offensive coordinator] Josh [McDaniels] sees it,'" Giardi wrote.
While that may sound like a small compliment, it speaks volumes in a quarterback competition. All NFL teams, but especially the Patriots, have their own way of doing things. Coaches may value talent, but they also want players who can execute their specific vision of how football should be played. Based on how 2020 unfolded, it's safe to assume that Cam Newton isn't an ideal partner for McDaniels. If the coordinator sees eye-to-eye with Jones, though, that will be a valuable point on the rookie's side of the ledger.
No matter who's under center in New England, they'll be under pressure
Based on the way Bill Belichick shares information with the media, we probably won't get a definitive ruling on the Patriots' starting quarterback situation until the team hits the field for Week 1. One thing, however, is pretty clear: No matter who's under center in New England, they'll be facing plenty of pressure.
After a tough 2020 campaign, Belichick reached into his piggy bank and spent plenty of money in free agency. Given his usually frugal ways, that shopping spree warned the entire league that the Patriots weren't prepared to spend another season mired in mediocrity.
While that will ratchet up the pressure on whoever wins the starting quarterback job, it could theoretically work in either man's favor. Perhaps Belichick is conscious of throwing a rookie — who, regardless of his raw talent, will need to suffer through some growing pains — into a high-stakes situation and wants Newton to essentially take one for the team in 2021.
On the opposite side of the argument, one could contend that this season is the perfect chance for a fresh start. If you're retooling the offense and building new chemistry, there's no need to let Newton work with the for a single campaign, only to change quarterbacks in 2022.
Either way, though, it seems like the Patriots will eventually become Mac Jones' team. At this point, it's just a matter of when.
Stats courtesy of Pro-Football-Reference