Masters Champion Hideki Matsuyama Is Already Dealing With 2022 Decisions About Augusta
Hideki Matsuyama has found that winning one of golf's four major tournaments brings with it fame and fortune. But his triumph at The Masters Tournament has also saddled the Japanese sensation with responsibilities and obligations that he admittedly did not anticipate.
Back stateside to play in the AT&T Byron Nelson this week in McKinney, Texas, Matsuyama says his life has already changed.
Hideki Matsuyama is already experiencing changes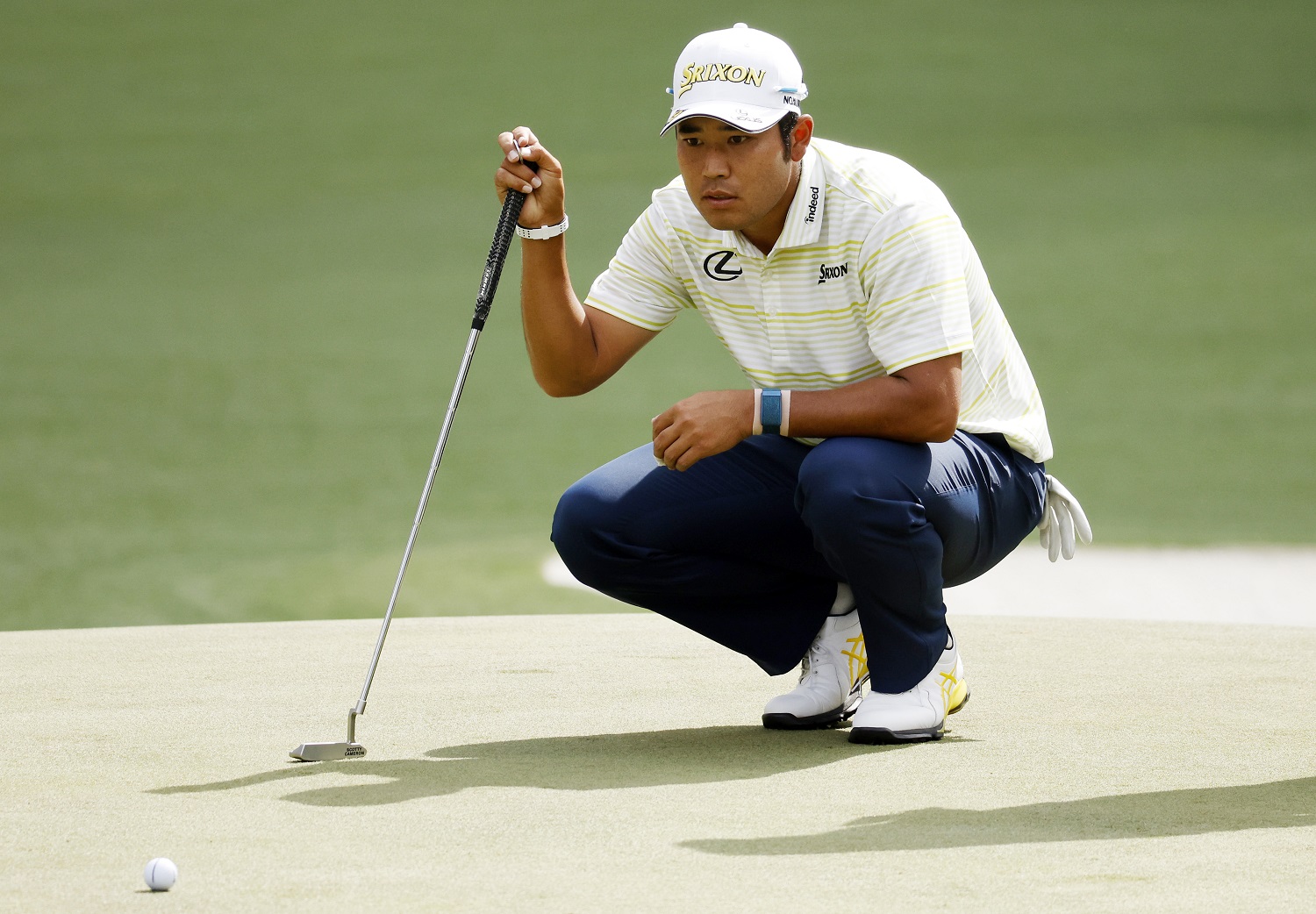 Matsuyama is no flash in the pan. But his victory in the 2021 Masters was his first top-10 finish in five months, and he immediately took a month off to rest and assess his remaining 2021 season. When he returned for this week's PGA Tour event in Texas, Matsuyama was in demand for interviews, appearances, and autographs.
Life changes just that quickly, and it started to do so the moment he returned to his homeland last month and completed his quarantine. The Japanese prime minister invited Matsuyama to a meeting, one of two occasions thus far that he has broken out the green jacket symbolic of a victory at Augusta National.
"I realize now the responsibility that goes with a major championship, especially the Masters," Matsuyama said during a news conference ahead of the AT&T Byron Nelson. "I'm honored. I'm flattered by the added attention, but at the same time, sometimes it's difficult to say no. But it goes with the territory and, again, grateful that I have this opportunity, and I'll try my best to prepare well for what's to come."
The Masters champ has little time to prepare for the next major
Winning The Masters in the spring automatically narrows the field of candidates to one when it comes to who might record the ever-elusive grand slam of golf in a calendar year. The PGA Championship is next on the schedule May 20-23 at Kiawah Island, South Carolina. That precedes the U.S. Open at Torrey Pines in mid-June and the British Open at Royal St. George in mid-July.
Spending time in Japan after winning at Augusta has already put Matsuyama behind schedule in his preparations.
"After you win a tournament and you make some adjustments and you go on, but this time going back to Japan and really not picking up a club much over there, I didn't get to practice very much at all," he said. "And then coming back here … one of my goals now is just to try to find my game again and prepare for the PGA Championship next week."
Matsuyama has a menu to plan for the 2022 Masters
The Masters winner earns the honor of setting the menu for the annual champions dinner the following year. After winning the tournament at age 21 in 1997, Tiger Woods' choice the following spring was cheeseburgers and milkshakes. A bit more mature and worldly following his fifth Augusta triumph, he upgraded the 2020 menu to steak and chicken fajitas, as well as sushi.
Last month, Dustin Johnson picked filet mignon and miso-marinated sea bass as the main course.
Reporters have already started inquiring about what Matsuyama has in mind. He's mindful that sushi might not be everyone's proverbial cup of tea.
"I'm a little worried," he admitted. "I don't know if everyone will really like sushi or not, but I'm going to check with some people and get their advice and what they think. There's a lot of really good food from Japan, a lot of, some of the best beef in the world, so I'm thinking about that and looking forward to it next year."
Like Sportscasting on Facebook. Follow us on Twitter @sportscasting19.