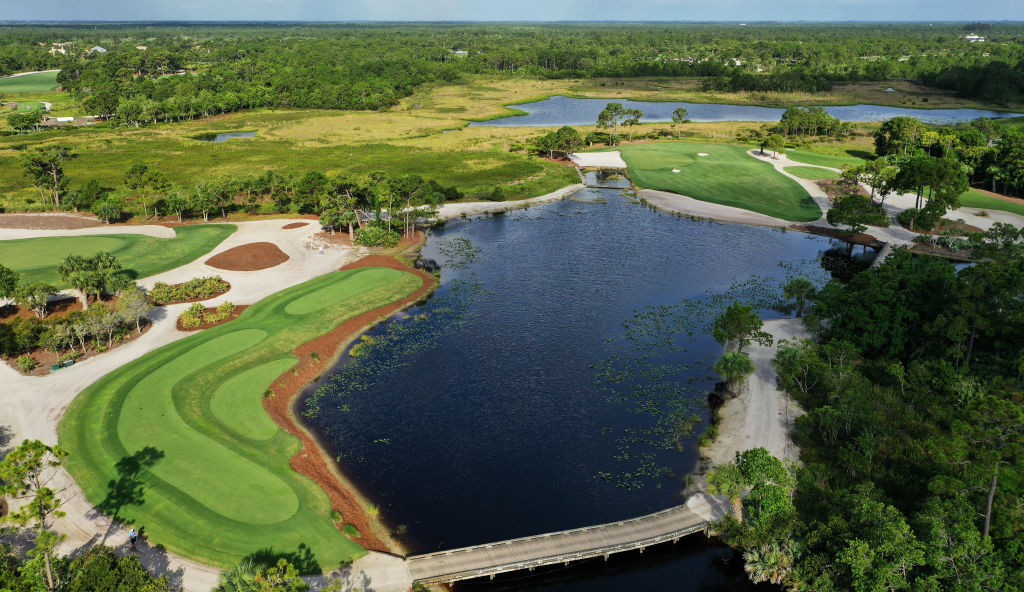 Medalist Golf Club Is Home to Biggest Names in Sports and Golf
Medalist Golf Club is home of The Match today and is also home to some of the world's greatest golfers and athletes including Tiger Woods and Michael Jordan.
Besides being arguably the greatest golfer in the game's long history, Tiger Woods has a distinct advantage when he tees off today with Phil Mickelson, Tom Brady, and Peyton Manning at the Medalist Golf Club. Woods is a member at Medalist Golf Club along with numerous other PGA Tour pros and some of the biggest names in sports. Here's a quick look at the golf course that will host The Match and how Chris Farley left his mark on the property decades ago.
PGA Tour pros love Medalist Golf Club
One of the best ways to judge a golf course is by the quality of its members. If a current or former PGA Tour pro is a member of a golf course, that's basically an endorsement of a property from someone who has been officially recognized as one of the best golfers in the world. In the case of Medalist Golf Club, it's got more than its share of endorsements. 
The South Florida course isn't home to just a few PGA Tour players, it's home to some of the world's best including four of the top five players in Rory McIlroy (No. 1), Brooks Koepka (No. 3), Justin Thomas (No. 4), and Dustin Johnson (No. 5). Woods (No. 11) and Rickie Fowler (No. 27) can also regularly be seen at Medalist. 
According to Patrick Cantlay, another member and the No. 7-ranked golfer in the world, Medalist is an ideal course for the game's best players. 
"I don't wanna say [Medalist] is tailored for PGA Tour players, but they embrace having us there and are used to having tour players around," Cantlay told Golf Digest. "It's got a great feel to it, and it's laid back."
Why is there a ladder by the 9th tee?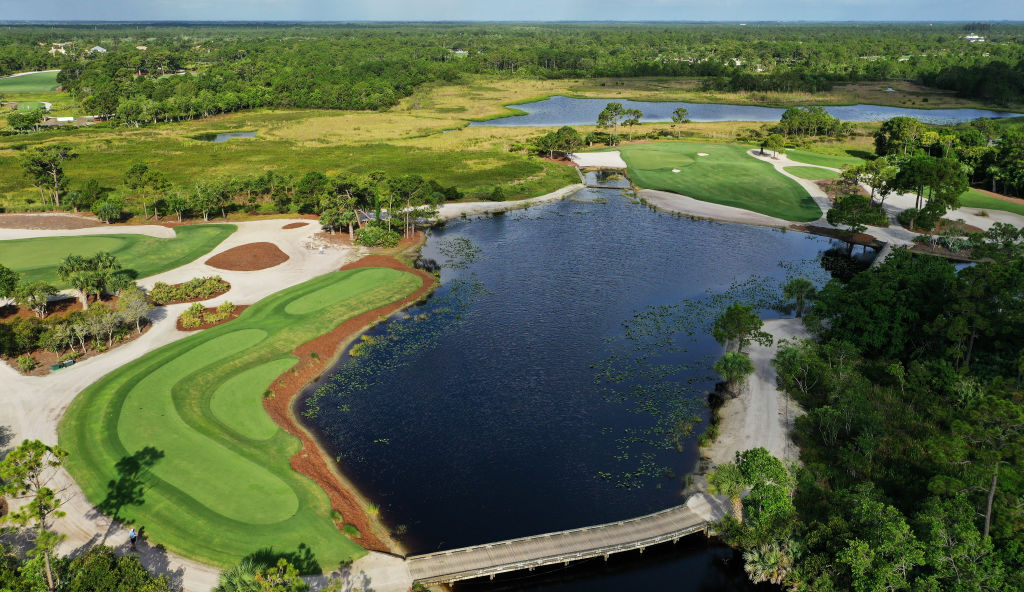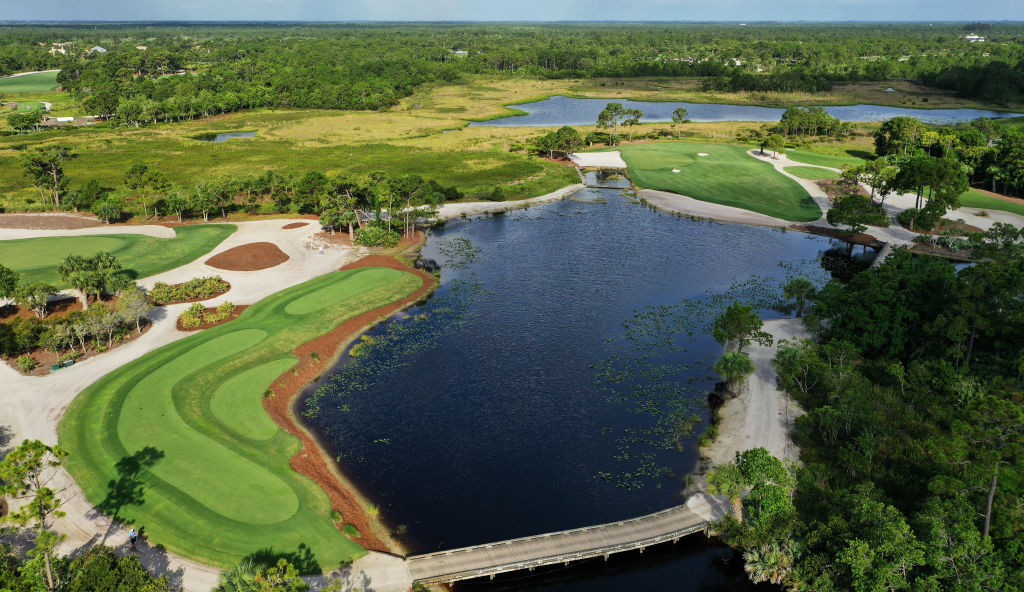 How laid back is Medalist Golf Club? There are no formal tee times. Like any other golf course in America, there's an early-morning rush for tee times because the afternoon is reserved for other recreational activities like boating, fishing, and drinking. Not necessarily in that order. 
Those early morning tee times come with cooler temperatures and a frosty reception from those lined up and ready to play. Each opening shot is met with a heckle or a cheer, depending on the end result. 
There's no better indication of how the club respects the game but doesn't take itself too seriously than the par-4 494-yard No. 9 hole. A ladder is stationed near the ninth tee box because according to legend, former comedian Chris Farley once fell off the tee box into the adjacent swamp. The oversized jokester had to swim 100 feet through the water because his group couldn't pull him out. There's no official report on whether it's ever been used.  
Medalist Golf Club offers a challenging layout
Medalist Golf Club, which was co-designed by Greg Norman and Pete Dye, is littered with wetlands and can play as long as 7,600 yards with the "Tiger Tees" that were added a few years ago. According to Cantlay, while the fairways are wide, the course can be very penal off the tee with numerous doglegs, and bunkers awaiting any errant first shot.
The greens are just one of many features golfers enjoy at Medalist Golf Club. They often run high on the Stimpmeter around 13 or 14 and can be lightning-quick, which could pose a challenge to less experienced golfers like Brady and Manning. 
Medalist Golf Club's final stretch of holes include a lengthy par 3, a reachable par 5, and the finishing hole, a par 4 dogleg-right with sand and water lining the entire right side of the fairway. It's a picturesque finish to a charming club that those watching on television will see exactly why so many Tour players as well as Michael Jordan and Dan Marino are proud to call their home club.