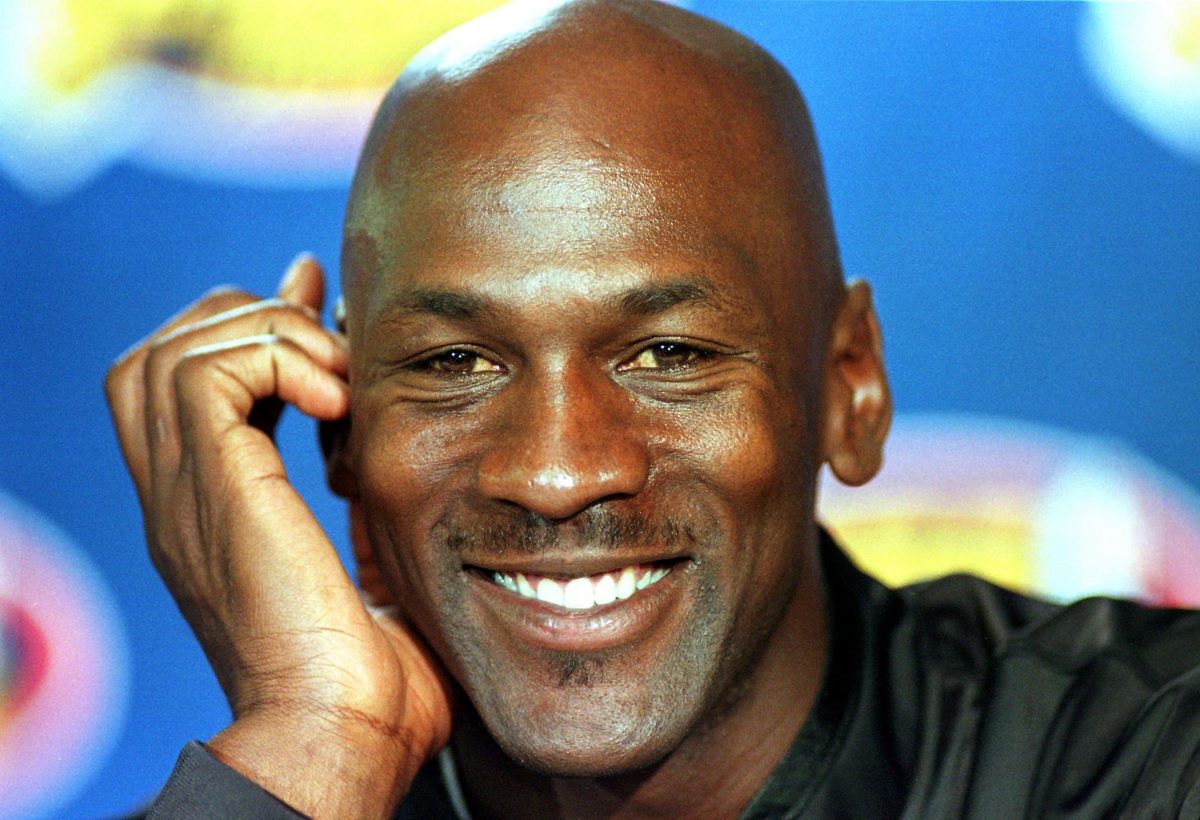 Michael Jordan Cursed Out Teammate Who Lost $17,000 to Him During Card Game for Not Having His Money and Needing His Dad to Pay Him
If you're going to gamble with Michael Jordan, you better be good for the money.
Michael Jordan loved to gamble with his teammates during his 15-year NBA career. He would mainly bet on the golf course and during card games on the team plane. Since he was rich, Jordan would gamble a lot of money, and he took the competition seriously. If a teammate lost to His Airness, the Chicago Bulls superstar expected to be paid immediately.
One instance occurred when Jordan beat a Bulls player in a card game and won $17,000. The defeated player didn't have the money. Not only was MJ angry, but he also forced his teammate to call his dad to get the funds.
Michael Jordan told Jack Haley to call his dad
In Sam Smith's 2014 oral history of Michael Jordan called There Is No Next, legendary Bulls assistant coach Johnny Bach shared a story of Jack Haley losing $17,000 to Jordan during a card game on a flight from Chicago to LA. When the flight landed, Jordan demanded payment, but the Bulls power forward/center said he didn't have the money. What happened next is what made Black Jesus the intimidator.
"Michael said, 'Well, then you get it. You call Daddy Warbucks now.' Daddy owns a restaurant," Bach said, via Chicago Sports historian Jack M Silverstein. "Daddy had to meet him next morning and give him cash. Michael said, 'Don't f—ing play with me, Jack, if you can't pay off. I don't want your money, but you lost, and Daddy has to come with that money in cash.' You better take Michael seriously."
Jordan said several times in the '90s that he didn't have a gambling problem. However, he did admit he was cursed from a competitive standpoint since he always had to win. His former teammate proved his point in The Last Dance docu-series.
Will Perdue: Michael Jordan's life was one big competition
Will Perdue, who won three championships with Jordan, said in Episode 6 of The Last Dance that Jordan's life was just one big competition. The big man, who was once punched in the face by the five-time MVP, talked about Superman's storied competitive spirit in card games:
"Scottie [Pippen], Michael, Ron Harper would play cards in the back of the plane for major money," Perdue said. "I'm talking thousands of dollars. And me, John Paxson, B.J. Armstrong would play blackjack in the front of the plane for a dollar a hand. He knows that we would never play with him in the back 'cause it's just too much money, but he would come up to the front, he's like, 'What are you guys doing? You mind if I play?'

I remember John Paxson looking at him and going, 'Why in the hell do you want to play with us? We're playing for a dollar a hand.' I remember he looked at him and goes, 'Because I wanna say I got your money in my pocket.'"
Jordan hated to lose at anything. It basically hurt his soul. The 10-time scoring champion wanted to win so badly that he didn't care how many tries it took him to achieve his goal.
The Bulls icon may not have always won on the golf course or in the card games he played, but he made sure he had a perfect mark on the NBA's biggest stage.
Hall of Famer went 6-0 in the Finals
The Bulls went 6-0 in the Finals during the '90s thanks to Jordan, who averaged 33.6 points, 6.0 rebounds, and 6.0 assists in 35 Finals games against the Los Angeles Lakers, Portland Trail Blazers, Phoenix Suns, Seattle SuperSonics, and Utah Jazz. Not only did the 14-time All-Star win all six Finals MVPs, but he also never had to play in a Game 7.
Jordan is tied with Scottie Pippen for fifth in NBA history for most career championships. Many pundits believe the Bulls could have won eight titles in a row if Jordan didn't retire in 1993 to play baseball following the tragic murder of his father. However, the one-time Defensive Player of the Year needed to step away from basketball and play the sport his father loved most.
Now, Jordan is no longer in the limelight. He probably spends his free time smoking cigars, hanging out with his family, and playing golf and card games. We can't confirm it since Jordan is extremely private, but odds are he still bets money on golf and card games. After all, his competitive spirit will never die.