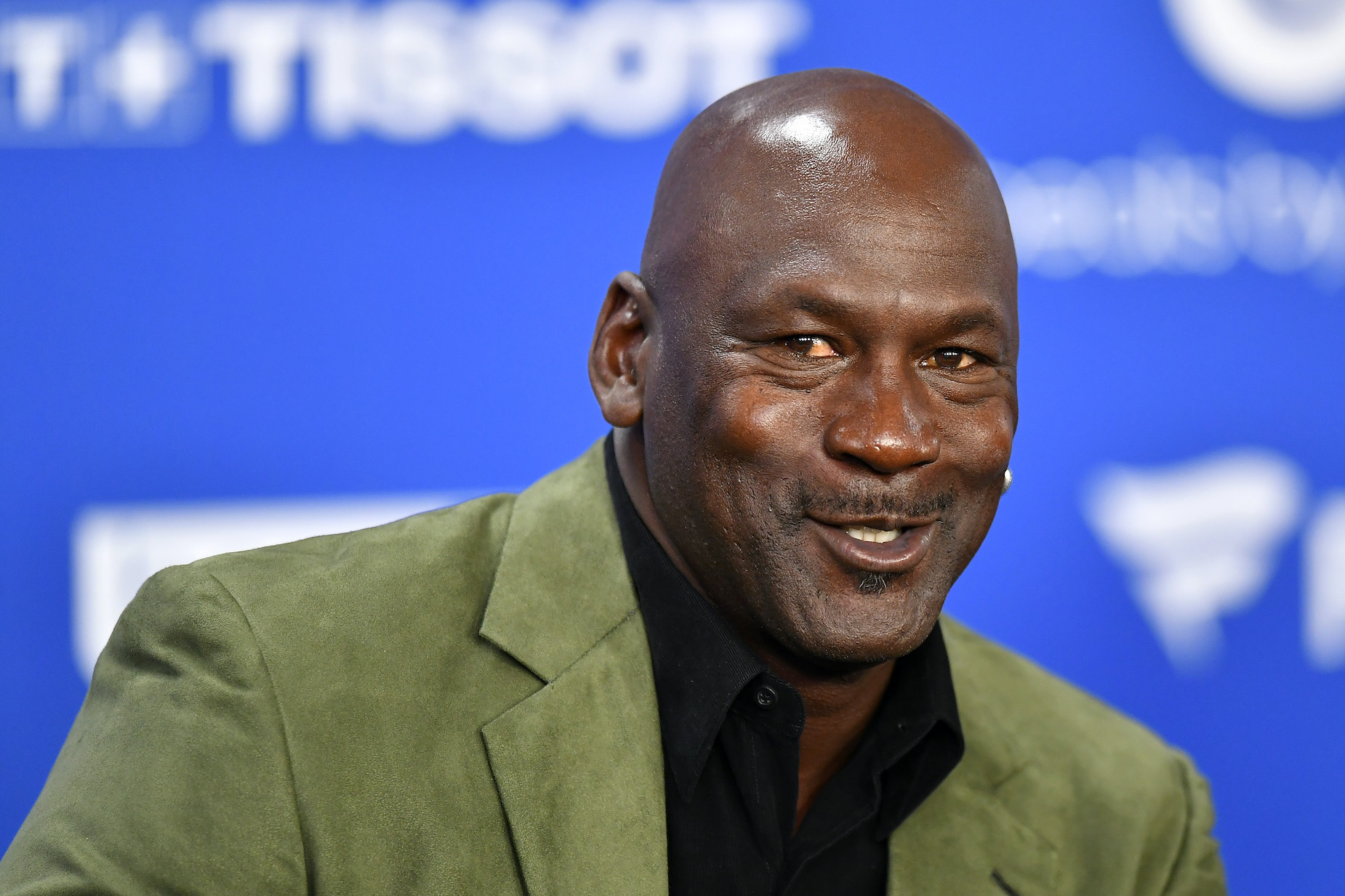 Michael Jordan Defied His Less-Than-Ideal Reputation When He Made the Sweetest Gesture for a Dedicated Fan
While Michael Jordan might not have a reputation for being warm and fuzzy, he did make a touching gesture for a devoted fan.
While virtually every basketball fan appreciates Michael Jordan from a sporting perspective, he doesn't have a perfect reputation. His Airness wanted to win at all costs, meaning he could push his teammates a bit too far; away from the court, others have also told stories about MJ being rather cheap. In 2016, however, the living legend pulled off the sweetest gesture for a fan.
At the time, a clip of a man playing pickup basketball in full Jordan gear took the internet by storm. That video, it seems, even caught the attention of number 23 himself.
Michael Jordan is an NBA legend with a less-than-perfect reputation
When it comes to basketball, it's tough for anyone to take issue with Michael Jordan's resume. During his time in the Association, MJ won six championships, claimed five MVP awards, and changed the game forever. With that being said, though, he wasn't always the easiest guy to work with.
Jordan possessed an incredible drive, which proved to be a double-edged sword. On one hand, it pushed him to become the greatest player ever to hit the hardwood. On the other, it causes him to hold others to the same standard.
As you might expect, it wasn't always easy for others to perform to His Airness' standards. Steve Kerr, for example, once took a punch from Jordan during practice; another Bull, Rodney McCray, reportedly struggled with both his confidence and his jump shot after being subjected to some brutal trash talk.
Away from the court, things didn't get much better. Stories have emerged about Jordan cheating at cards, board games, and other meaningless competitions just to avoid defeat. Charles Barkley has also accused MJ of being cheap and leaving small tips.
Stepping up to support a devoted fan
During the summer of 2016, a clip of a man playing pickup basketball in a full Michael Jordan uniform made its way around the internet. Fans cracked jokes about the player's seemingly over-the-top devotion to the game; NBC Sports even tweeted out a version of the video with audio from the NBA on NBC layered over the top. Few people, however, gave thought to who that man was.
"That was part of the reaction when Jeffrey [Harrison] became an internet sensation," Darnay Tripp of Spokane Washington's KREM 2 wrote. "That is the danger in rushing to make a joke, rather than searching for the full story."
According to Tripp, he is "developmentally disabled" and, at least at the time, wasn't able to work. He's admired Michael Jordan ever since his youth, however, and, unsurprisingly, loved to play basketball; he even emulated the Chicago Bulls star's trademark intensity and signature fade-away.
After the clip went viral, His Airness himself apparently noticed. He even sent Harrison some Jordan gear and then made a personal phone call to ensure that it arrived.
Michael Jordan has done plenty of helping in recent years
During his playing career, Michael Jordan infamously quipped that "Republicans buy sneakers, too" after refusing to lend his support to Harvey Gantt during an attempt to unseat incumbent Senator Jesse Helms. While MJ has since explained the comment as an off-the-cuff remark, it does seem like he's singing a different tune these days. In recent years, the NBA legend hasn't been afraid to reach into his wallet and make a statement.
During the summer of 2020, both Jordan and the Jordan brand pledged $100 million over the next 10 years "to organizations dedicated to ensuring racial equality, social justice, and greater access to education." MJ has also opened health clinics in North Carolina, which have been especially relevant given the current pandemic.
On the court, Michael Jordan wasn't someone to mess with; even his own teammates learned that the hard way. In retirement, though, we're seeing a different side of His Airness.