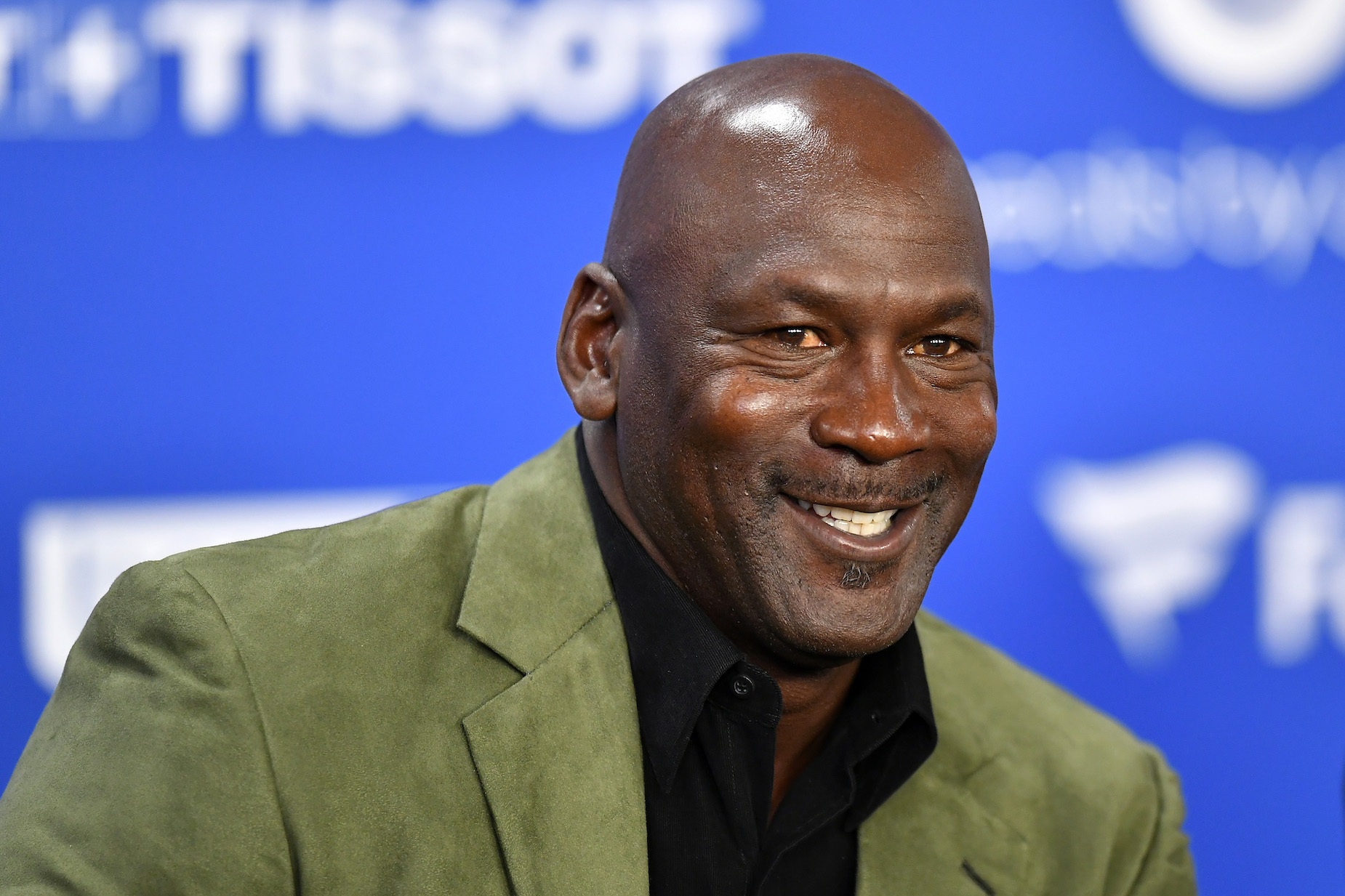 Michael Jordan's $7 Million Gift Keeps on Giving During the COVID-19 Pandemic
In light of the COVID-19 pandemic, Michael Jordan's $7 million gift has taken on new significance for the people of North Carolina.
While no one can argue with Michael Jordan's impeccable basketball career, His Airness wasn't always the easiest guy to get along with. The Chicago Bulls legend would do whatever it took to win; that, understandably, led to some conflicts with his teammates. In retirement, however, things are a bit different.
Although Michael Jordan will never be mistaken for someone who's warm and fuzzy, at least in the public eye, he's softened a bit in recent years. In fact, the living legend's $7 million gift has been a literal lifesaver in the state of North Carolina.
Michael Jordan was an incredible player and a terrible teammate
During his time on the hardwood, Michael Jordan forged somewhat of a complicated legacy. While His Airness had incredible talent and an unbreakable will to win, he could also be a pretty terrible teammate.
Jordan's basketball career began in high school, where he famously failed to make the varsity squad on the first attempt. As the story goes, however, that setback set the stage for greatness; MJ made the team at the next attempt, grew into a McDonald's All-American, and headed off to the University of North Carolina to play his college ball.
Jordan won the NCAA title as a freshman, setting the stage for what was to come at the NBA level. While the Chicago Bulls struggled to get past the Detroit Pistons, the dam eventually broke; MJ claimed six NBA titles and established himself as a living basketball legend.
Although fans around the world came to love Jordan, he wasn't always the easiest man to deal with behind the scenes; he punched Steve Kerr in practice, talked trash to his own teammates, and, by many accounts, was a bit of a bully. His Airness even addressed that reality in The Last Dance, saying that, while viewers might think he was a tyrant, that was how he felt he had to play in order to lift himself and his teammates to the highest level.
Building up a $1.6 billion net worth
Regardless of what you think about Michael Jordan and his behavior, there are two undeniable truths from his basketball career: he had incredible on-court success, and that success helped His Airness build a massive net worth.
While Jordan's playing salary wasn't massive—he earned $93,772,500 in his 15-year career—the guard made up for lost time in the business world. As you might imagine, virtually every company was willing to pay big money to work with MJ.
During his time on the hardwood, Jordan endorsed everything from underwear to McDonald's; he's also, of course, the man behind the now-iconic Air Jordan brand. The living legend has owns most of the Charlotte Hornets, owns car dealerships, and has a stake in Cincoro Tequila; all of that has combined to help His Airness build up a massive, $1.6 billion net worth, according to Forbes' numbers.
Michael Jordan recently opened up a second medical clinic in North Carolina
Michael Jordan doesn't merely sit on his money and let it accrue interest, though. Recently, His Airness has reached into his wallet and done some good work in the community.
During the summer, MJ pledged that the Jordan brand would donate $100 million "over the next 10 years to organizations dedicated to ensuring racial equality, social justice, and greater access to education." Those haven't been his only efforts, though.
In the past, Jordan also used $7 million of his own money to finance two medical clinics in Charlotte, North Carolina. While the first opened last fall, the second officially opened for business earlier in October 2020.
In light of the ongoing COVID-19 pandemic, those clinics, which are "providing care to communities in Charlotte with little or no health care," have taken on a new significance.
"When we came together to mark the first clinic's opening last fall, no one could have predicted we would be facing a global pandemic just five months later," Jordan said in a statement, according to CNN. "I'm so proud of the positive impact our clinic has had on the community so far, especially during COVID-19."
"To see how this has evolved over the last year is to gratifying. It makes me want to continue doing more so that we can keep answering the bell when the bell is ringing," Jordan also noted. With his massive net worth, he shouldn't have a problem acting on that desire in the future.