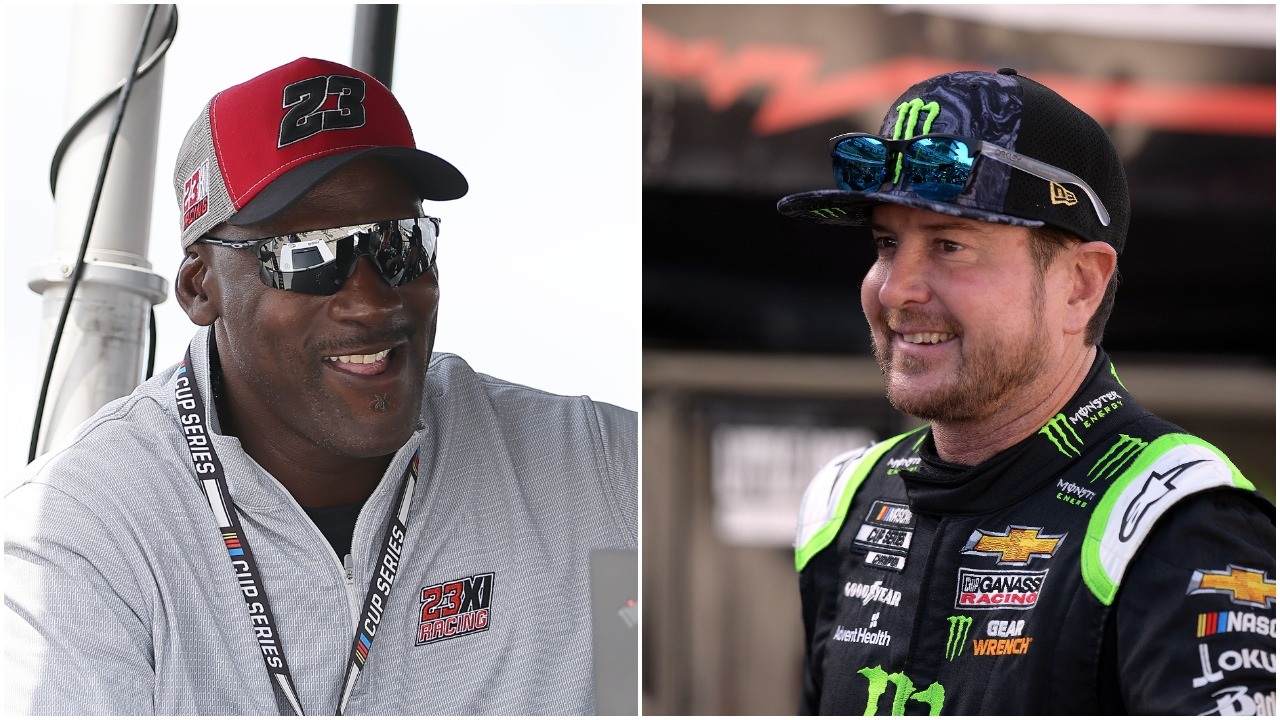 Michael Jordan Is Close to Executing 23XI Racing's Next Huge Move to Lock in Kurt Busch for 2022
NASCAR Cup Series team owner Michael Jordan wants to add a second driver to 23XI Racing in 2022, and veteran Denny Hamlin sounds like the deal has been made.
First-year NASCAR Cup Series team owner Michael Jordan striking a deal with Front Row Racing to expand 23XI Racing isn't official, but it seems inevitable. Once that domino falls, the announcement that Kurt Busch will form a two-driver team with Bubba Wallace should follow immediately.
It's been a long haul for Jordan and minority owner Denny Hamlin, but the result should prove worth the wait.
The NASCAR Cup Series will look different in 2022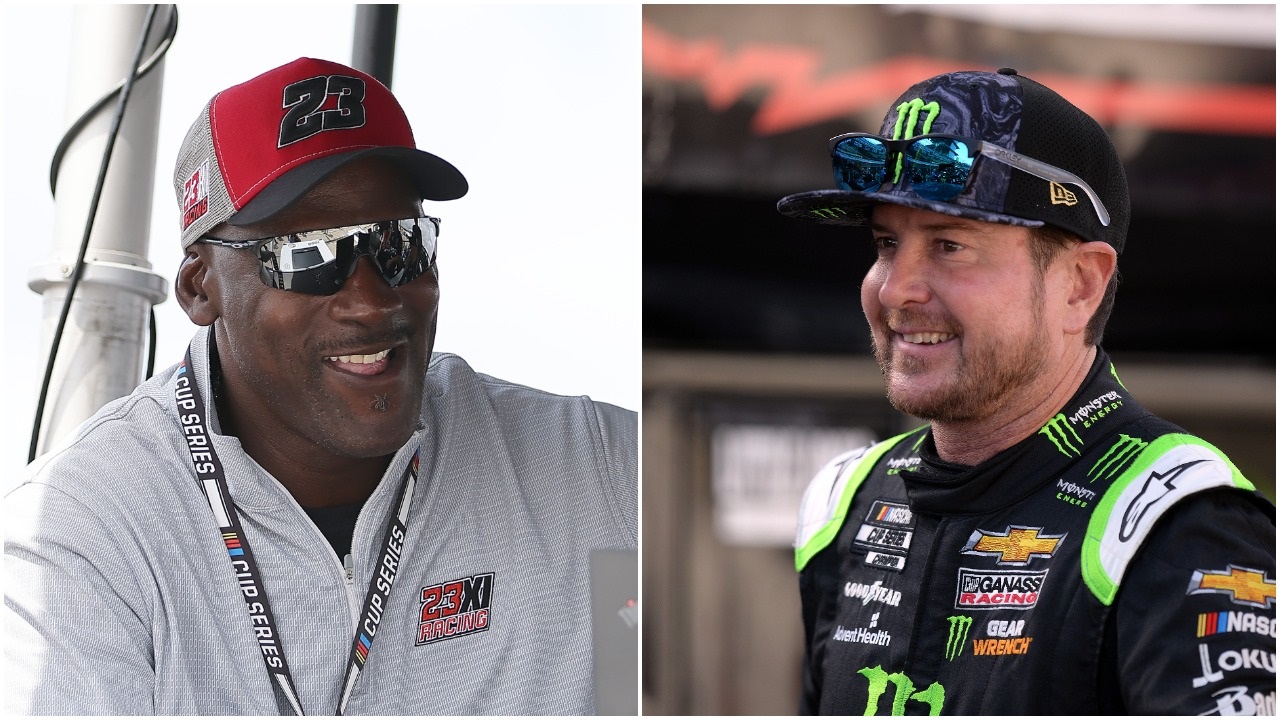 The Southeastern Conference is not the only sports organization going through seismic changes altering the future of a sport. NASCAR team owners have been making moves to secure new charters for the 2022 season. While maneuvering has been a fact of life since NASCAR adopted the charter system, the laws of supply and demand have created a new level of urgency.  
Kaulig Racing arguably made the key move by purchasing two charters from Spire Motorsports. Owner Matt Kaulig will bring Justin Haley over as a full-time driver in the team's Cup Series debut, and A.J. Allmendinger will compete in select races in a second car that could also go full-time depending upon how the sponsorship landscape plays out.
Separately, Trackhouse Racing is buying out Chip Ganassi Racing's Cup Series operation and will run two teams (Daniel Suarez and Ross Chastain) in 2022.
JR Motorsports remains interested in fielding a team, but Dale Earnhardt Jr. has cited the price of a charter as a stumbling block. Likewise, GMS Racing lacks the charter necessary to break into the series as a full-time team with a guaranteed spot on the starting grid.
And, of course, there is the 23XI Racing team that Jordan owns and Hamlin runs. Wallace entered the Indianapolis weekend 21st in points, which has to disappoint Jordan. However, the first year is tough for any team, particularly a single-car operation. The combination of Toyota's continued tech support and the accelerated learning a second team will produce makes getting the additional charter a priority.
Michael Jordan is close to executing 23XI Racing's next huge move
Nearly all the recent speculation about Jordan and 23XI Racing landing that second charter has been about cutting a deal with Front Row Motorsports.
FRM scored big in February when Michael McDowell won the Daytona 500 in the No. 34 Ford. However, they're a relatively low-budget outfit facing the prospect of retooling two teams as NASCAR introduces the Next Gen car in 2022. The Next Gen should save teams money over the long haul, but the initial buy-in will be tough on low-budget teams.
The most popular scenario has Front Row shutting down Anthony Alfredo's team and selling the No. 38 Ford's charter. Asked about it on Saturday, Hamlin was vague.
"I don't have deals with anyone right now," he said, adding, "We're still working through it. It's week to week to be honest with you."
It's tough to be sure, but the context of the discussion leads people to believe that Front Row is the intended target, though the No. 51 charter co-owned by Rick Ware and Richard Petty (the backstory on its potential availability is complicated) is believed to be the one other charter possibly in play.
Kurt Busch sounds like someone who's heading to 23XI Racing
Chastain, his fellow driver at Chip Ganassi Racing, has already officially made his deal for 2022, and Busch is strongly suggesting his own announcement is imminent after weeks of speculation that he will join Jordan's 23XI Racing and bring his primary sponsor along.
"Monster Energy and the company, we've moved some dates around," he said, according to Heavy.com. So (we're) still looking around to find all the right puzzle pieces to have the proper announcement and the right recognition for everything."
An interview just ahead of the Indianapolis race weekend sounded even more promising.
"There are a few puzzle pieces that will have to click in the right way," he said, according to Racer.com, "but I'm smiling about it and so is everybody else around me."
If that's the case, NASCAR fans should be watching Jordan and Hamlin to see if they have good poker faces.
Like Sportscasting on Facebook. Follow us on Twitter @sportscasting19.