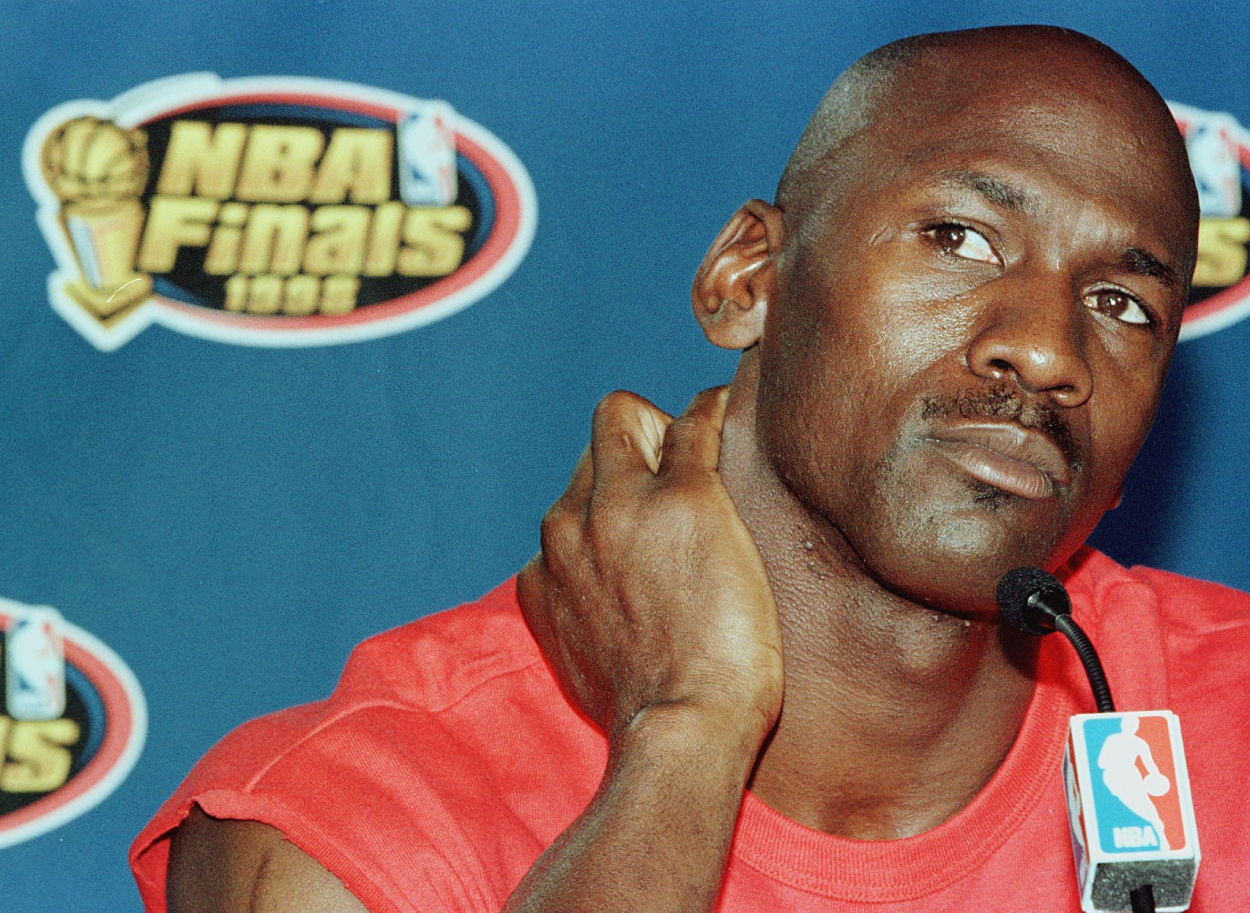 Michael Jordan's Famous Competitive 'Philosophy' Actually Came From Someone Else: 'He's Just Adding Some Different Adjectives or He Might Cuss'
NBA legend Michael Jordan is known for being a relentless competitor. His desire to win at everything led to him winning six championships with the Chicago Bulls and becoming an NBA GOAT. However, Jordan's competitive philosophy may have actually come from someone else entirely, according to a former teammate and NBA champion.
Michael Jordan is universally known as the NBA's GOAT; he ultimately earned that title by being a relentless competitor. Jordan was, and still is, known for wanting to compete at anything and everything, and that attitude resulted in six championships with the Chicago Bulls. 
However, what if someone told you that Jordan's competitive philosophy wasn't entirely his, that it actually came from another person? What if some of the quotes you thought were originally Jordan's were not his, but rather someone else's that he adopted and turned into his own?
Well, according to his former teammate, that may be the case.
Michael Jordan is a relentless competitor and an NBA GOAT
Jordan's desire to win at everything is what he's famous for; it ultimately led to him winning six NBA championships and two separate three-peats with the Bulls.
Countless stories have come out over the years about just how dedicated Jordan was, and still is, to winning — at everything.
The Last Dance touched on the time Jordan got into a fight with Steve Kerr during practice. He also reportedly punched Will Perdue during a Bulls practice, which was something Sam Smith documented in his book, The Jordan Rules, according to Bleacher Report.
All of this, though, was just because he wanted the Bulls to win.
Jordan discussed why he took winning so seriously in The Last Dance.
"When people see this they are going say, 'Well he wasn't really a nice guy. He may have been a tyrant.' Well, that's you. Because you never won anything," he said, per The Athletic. "I wanted to win, but I wanted [my teammates] to win to be a part of that as well. Look, I don't have to do this. I am only doing it because it is who I am. That's how I played the game. That was my mentality. If you don't want to play that way, don't play that way."
Jordan's competitive streak isn't just limited to basketball. During the docuseries, we saw clips of him competing with a security guard in a game that involved quarters. There are also a plethora of MJ stories out there about his time spent on the golf course and at various card tables.
However, his competitive philosophy may have actually come from someone else.
NBA champ Kenny Smith said Michael Jordan's 'competitive drive' came from Dean Smith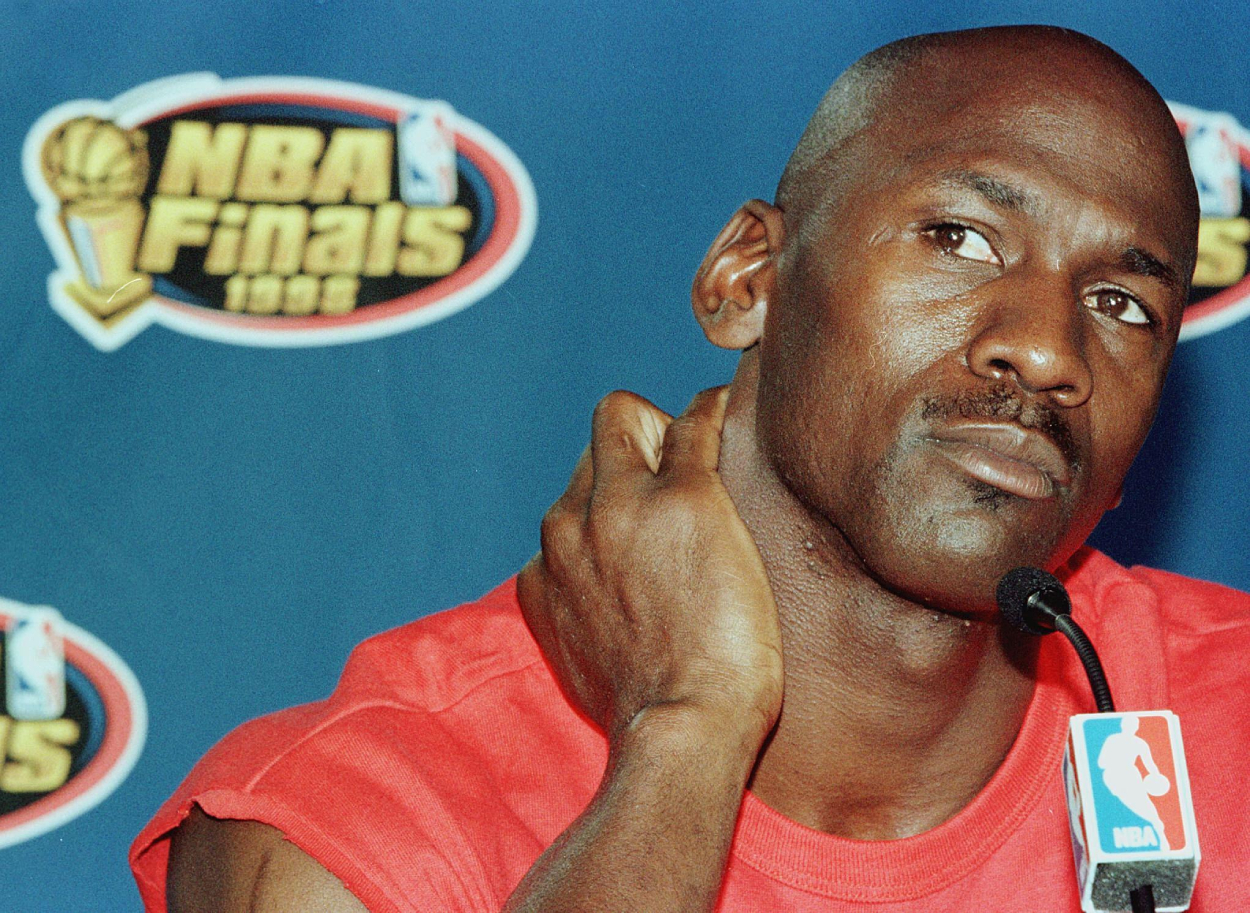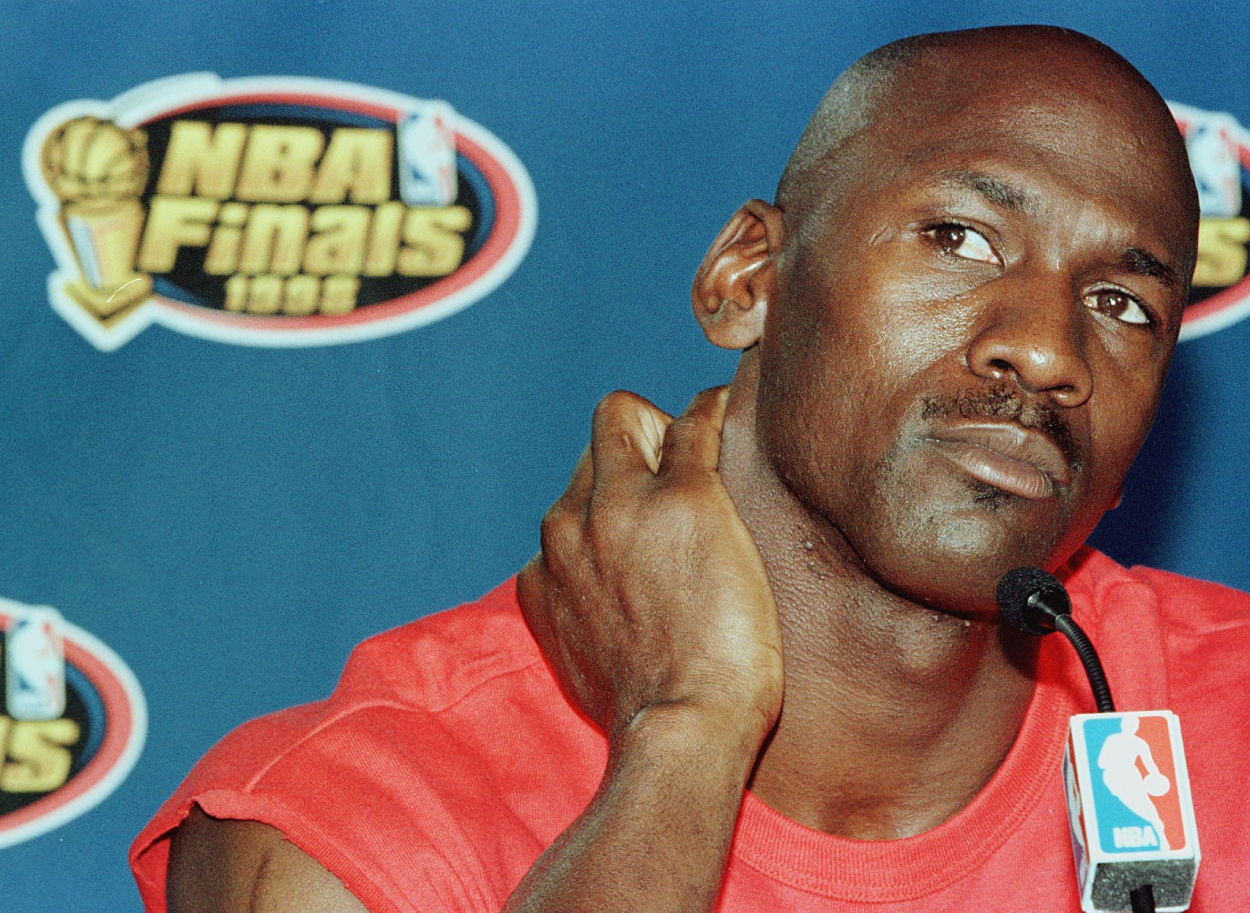 Kenny "The Jet" Smith is known for winning two NBA championships on the Houston Rockets and for currently starring on Inside the NBA with Shaquille O'Neal and Charles Barkley. But Smith also played with Jordan in college at North Carolina in 1983-84.
In an exclusive interview with Sportscasting, Smith said that Jordan's competitive drive and philosophy all started with former UNC coach Dean Smith.
"His competitive drive that he gets a lot of credit for, which he is (extremely competitive), a lot of that stemmed from coach Dean Smith, and people don't know," Kenny Smith said while discussing his work with the live video conversation platform, Bright. "I always used to say, I used to watch Michael say things on television, and I'm like, 'That's Dean Smith. He's quoting coach Smith, but he's just adding some different adjectives or he might cuss in the middle of it, which coach Smith didn't do.'" 
The Jet continued: "But he's just basically taking exactly coach Smith's philosophy to getting yourself going, and your way to play, and he just adopted it. So, most people don't know, if you go back and you just went and listen to all of coach Smith's interviews, and you then listen to all of Michael Jordan's interviews, they're very similar, 98% of it."
Jordan's publicist did not respond to a request for comment about Dean Smith's influence prior to publishing.
Kenny's remarks may shock a lot of people, but they're not all that surprising. Dean Smith is a legend and had a significant impact on Jordan.
North Carolina legend Dean Smith had a massive impact on Michael Jordan
If Jordan were to get his philosophy from anyone, Dean Smith was the perfect person. 
Smith won two national championships with the Tar Heels, one being with Jordan in 1981-82. He also won an Olympic gold medal and eventually entered the Naismith Memorial Basketball Hall of Fame.
When his former coach died in 2015, Jordan shared the influence Smith had on his life.
"Other than my parents, no one had a bigger influence on my life than coach Smith," Jordan said, per ESPN. "He was more than a coach — he was my mentor, my teacher, my second father. Coach was always there for me whenever I needed him and I loved him for it. In teaching me the game of basketball, he taught me about life."
Whether Jordan's philosophy is his or not, there's no shame in just adopting Smith's. He was one of the greatest basketball minds of all time and a true hoops legend.
Like Sportscasting on Facebook. Follow us on Twitter @sportscasting19.