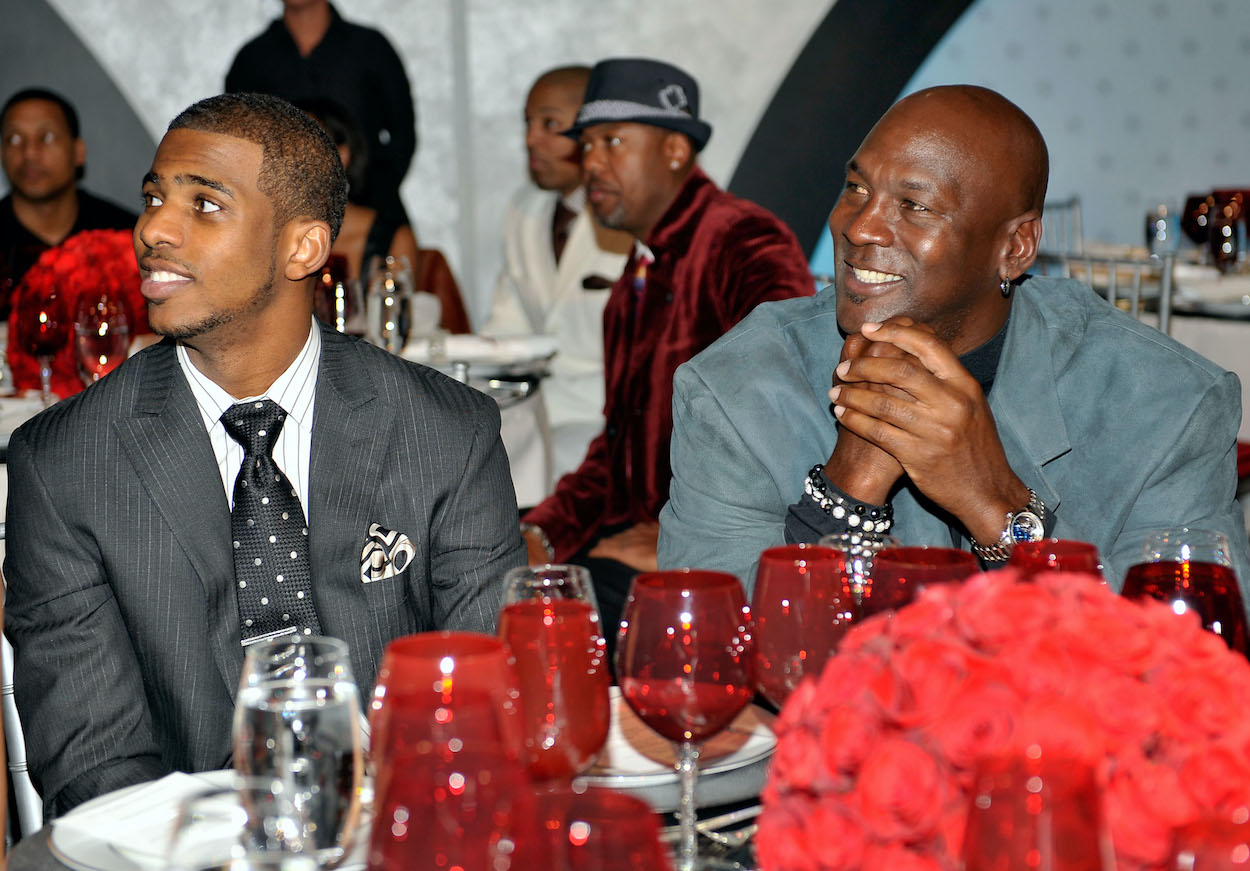 Michael Jordan's Long-Forgotten Short Film Inspired Chris Paul to Fall in Love With Basketball: 'I Wanna Be Like Mike'
Chris Paul learned to love basketball by watching Michael Jordan's Playground on VHS as a child.
Many of today's NBA stars first started playing basketball solely because of Michael Jordan. MJ's diehard passion for the game, win-at-all-costs mentality, and breathtaking skill on the court attracted so many young players to the sport in the 1980s and '90s.
Chris Paul's love for the game was also inspired by Jordan, but not in the way you might think.
Michael Jordan is Chris Paul's basketball idol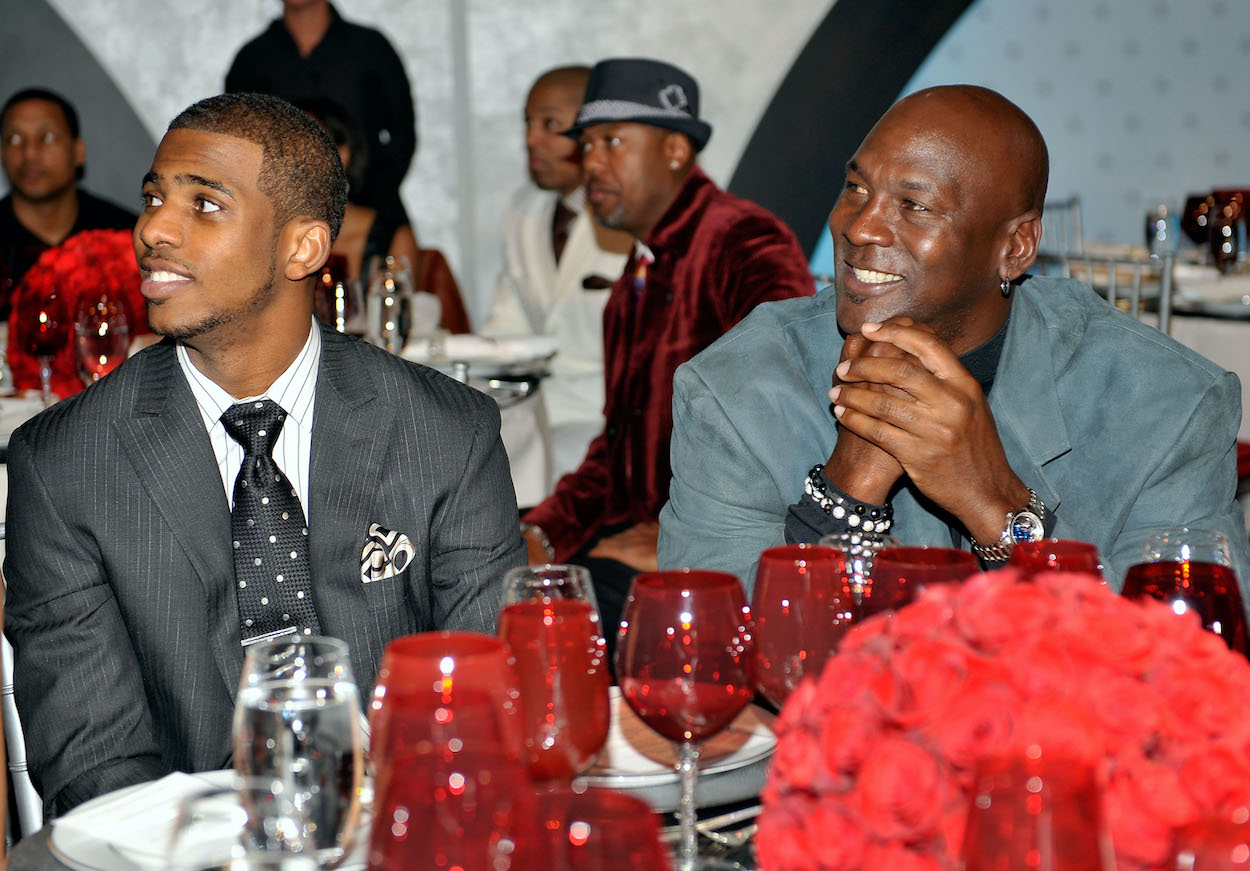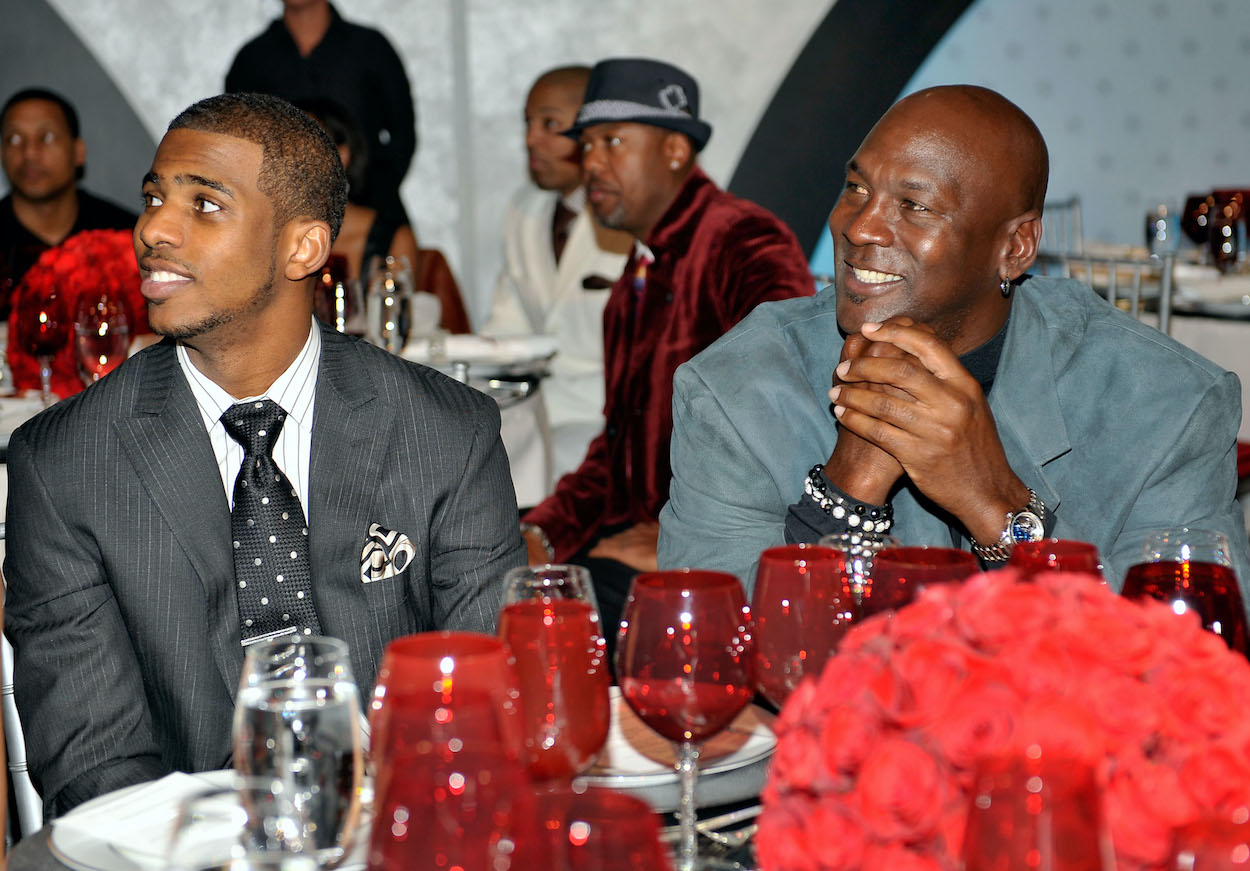 Growing up in Winston-Salem, N.C., Paul immediately gravitated toward Jordan, a Wilmington native, as a fan. Jordan stayed in-state to attend the University of North Carolina at Chapel Hill, so Paul did the same by enrolling at nearby Wake Forest University in 2003.
Right before leaving for college, Paul played in the Jordan Brand Classic — the annual high school All-Star game — in Washington D.C. While in town for the All-Star showdown, Paul was also lucky enough to attend Jordan's last career game in Washington for the Wizards.
A few years later, Paul even got to play on Jordan's team during one of his summer camps. Nearly two decades later, Paul still can't believe he grew up to become friends with his childhood idol.
Jordan's long-forgotten short film inspired Paul to fall in love with basketball
When he was just a child, Paul first realized his love for the game of basketball because of Jordan himself. The Phoenix Suns point guard spoke to ESPN's Maria Taylor earlier this year about how he might not even be in the NBA today if it wasn't for MJ.
"I play this game and fell in love with this game because of Michael Jordan," Paul said. "That's just always gonna be that for me. I'm not in the NBA — I wouldn't have the drive and the will without Michael Jordan."
Paul also explained that his passion for the sport actually originated from watching MJ's lesser-known short film, Michael Jordan's Playground. The film, which was first released in 1990, can't decide if it's a documentary about Jordan's career or a movie about a teenager trying to make his high school basketball team after getting cut the year before. It confusingly switches back and forth between Jordan highlights, interviews with NBA players, and scenes of Jordan giving the teenager life advice.
Is it a Grammy-worthy film? Not in the slightest.
But is it an inspiring story for a young basketball fan? Accoriding to Paul, absolutely.
"Me and my brother used to get home from school — and I might date myself — but we used to watch this thing called Michael Jordan's Playground," Paul explained. "Like, every single day when we get home from school we would watch Michael Jordan's Playground. It had MJ in it, Public Enemy was in it, and it was just, you know, I wanna be like Mike."
Paul also said he and his brother went out of their way just to watch Chicago Bulls games growing up.
"We watched WGN games. Mike's game came on at 7 or 7:30," he said. "There wasn't DVR, so we had to be in front of the TV to watch it. So, the love and the passion for the game came from MJ."
Paul looking to cement his own legacy with an NBA title
Jordan might've inspired Paul to pursue a basketball career in the first place, but CP3's hard work and determination took it from there. Decades later, Paul is a living legend who will eventually go down as one of the greatest point guards in NBA history. The only thing missing from his incredible resume?
An NBA title.
Paul has finally reached the Finals this season for the first time in his career, and his Suns already hold a 1-0 series lead over the Milwaukee Bucks. In Phoenix's Game 1 win, Paul led the way with 32 points and nine assists, proving he's been ready for this moment his entire career.
Paul is already a lock to join Jordan in the Hall of Fame one day, but he's also three wins away from joining his idol as an NBA champion.