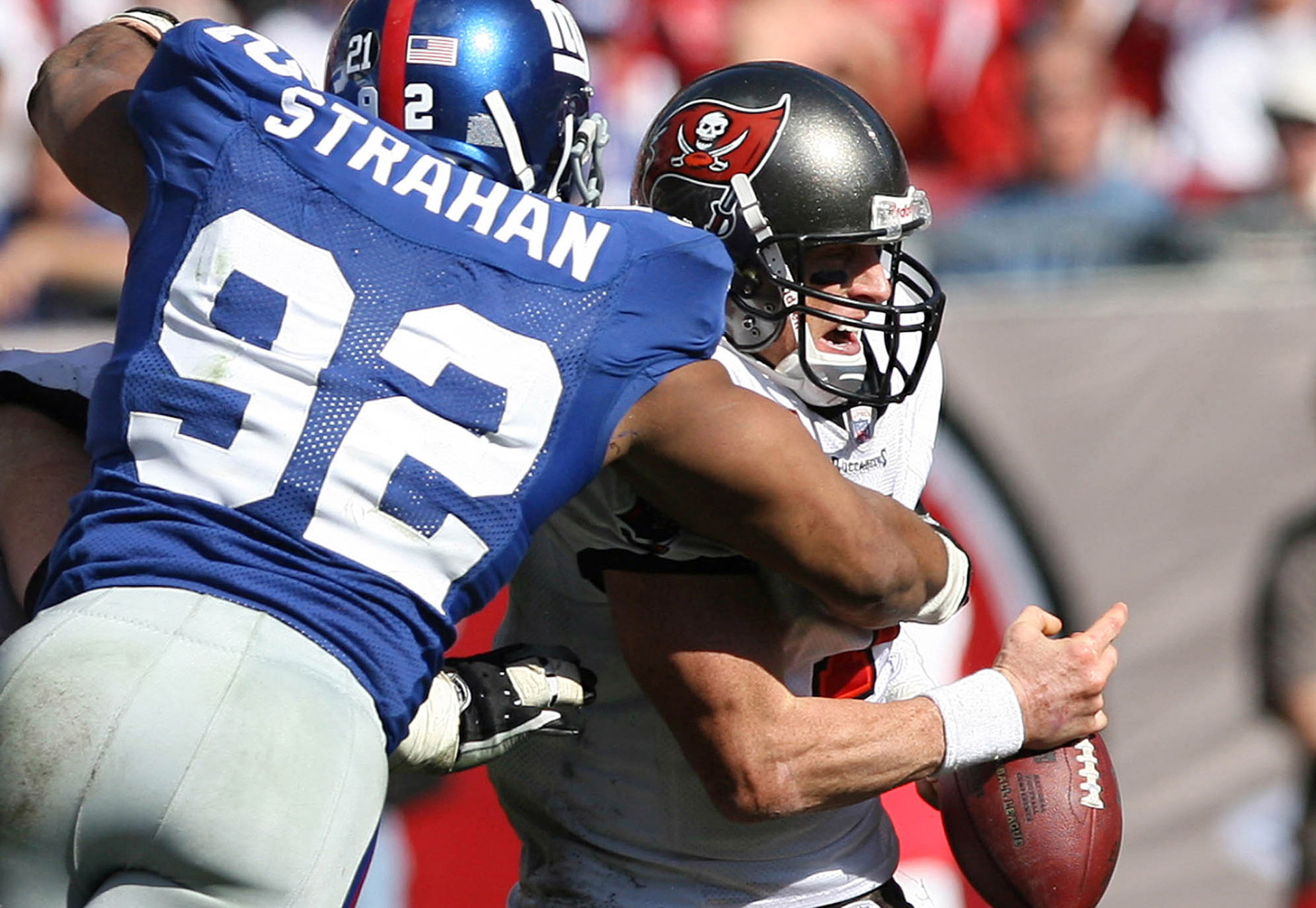 Michael Strahan Still Fueled by a San Francisco 49ers Scout's Pre-Draft Comment
Former New York Giants defensive end Michael Strahan still hasn't forgotten what a San Francisco 49ers scout said to him before the 1993 NFL draft.
Michael Strahan has done pretty well for himself both on and off the football field. He made a name for himself in the NFL with the New York Giants by getting to the quarterback and making seven Pro Bowls. The Super Bowl champion and Hall of Famer also used a little motivation from a San Francisco 49ers scout right before he was drafted in 1993.
Michael Strahan harrassed a lot of quarterbacks in his day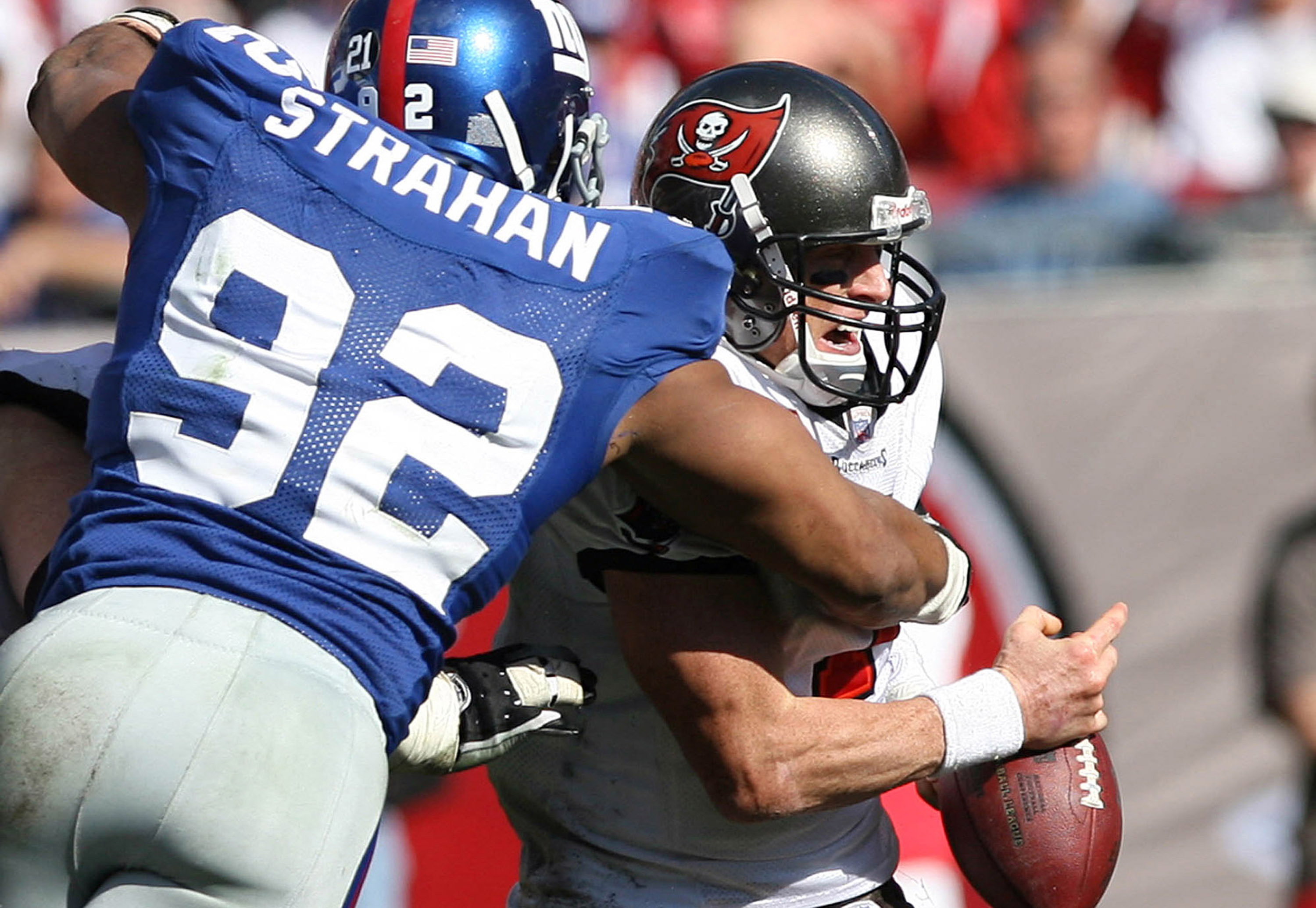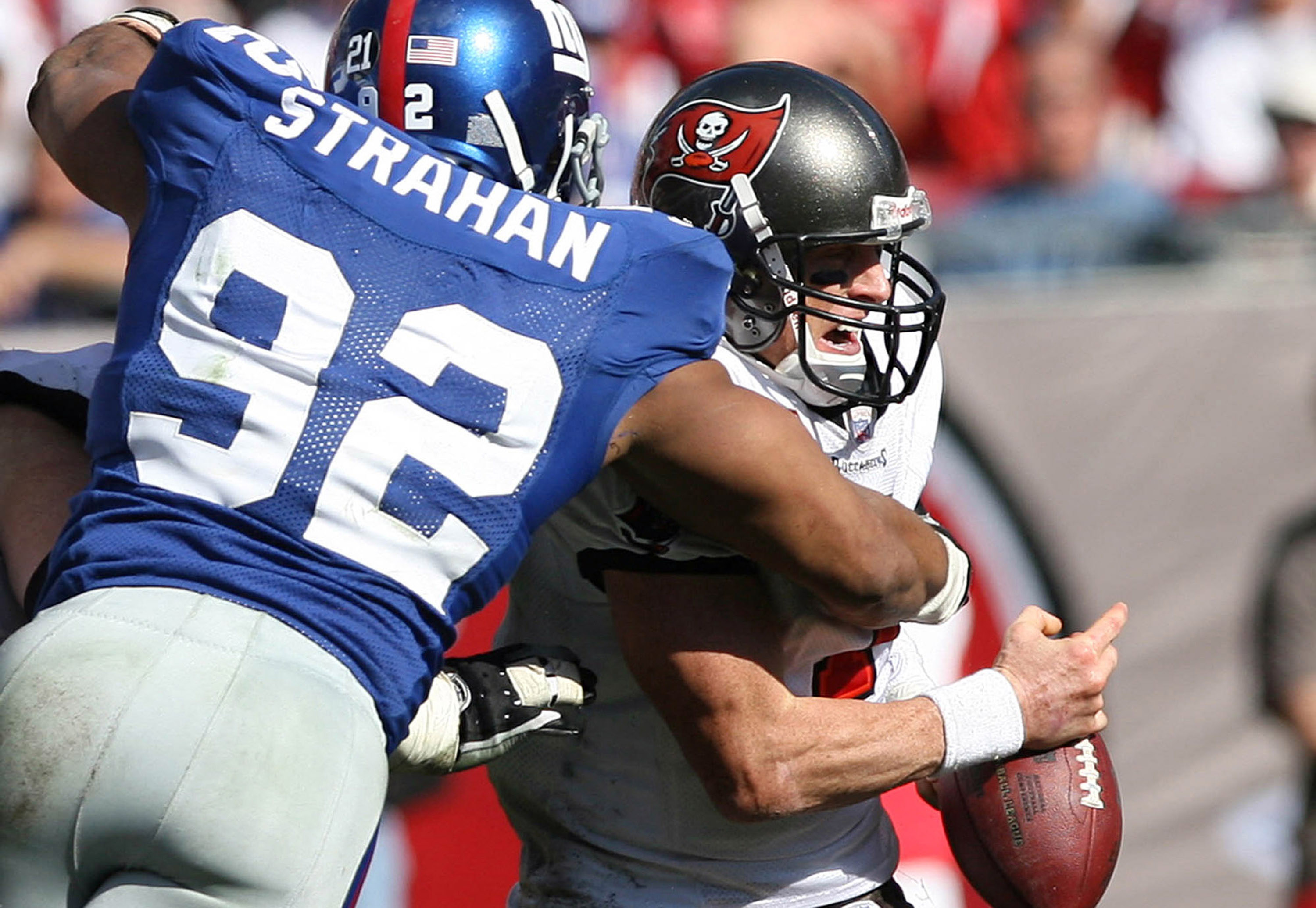 Michael Strahan played his college football at Texas Southern. He was a second-round pick in the 1993 NFL draft. The New York Giants selected the 6-foot-5, 2455-pound defensive end with the 40th overall pick.
Strahan proved to be a draft-day steal. He played 15 years in the NFL – all with the Giants – and twice led the league in sacks. Strahan started slowly and didn't hit double figures in sacks until his fifth season in the league. In 1997, Strahan racked up 14 sacks in 16 games and also forced a pair of fumbles. He made the first of his seven Pro Bowls that season.
Strahan set the NFL single-season sack record in 2001 when he finished with 22.5. He also recorded a league-high six forced fumbles that year. Strahan finished his career with 141.5 sacks. He was inducted into the Pro Football Hall of Fame in 2014.
Michael Strahan never forgot a comment made by a 49ers scout
Michael Strahan played with a chip on his shoulder. Maybe it was because he felt like he had to prove something coming out of a smaller school like Texas Southern. Maybe it was something that was said to him before the draft. On a recent appearance on the Getcha Popcorn Ready With T.O. and Hatch podcast, Strahan said he has never forgotten what was said to him by a San Francisco 49ers scout before he was drafted in 1993.
"I'll never forget, I'm sitting there with Todd Kelly, who was my boy. Good dude, good to me," Strahan said. "University of Tennessee, got drafted in the first round by the 49ers. So I'm sitting there and there's me, Todd, and this scout from the 49ers. Tommy Hart was this guy's name.
"We're sitting there and Tommy basically says, literally to my face, 'Well, Michael, I don't think you can close on a quarterback. You don't have the ability to close on a quarterback like Todd does.' You just told me that right in front of my boy? I was quiet, man. I was from a small school and wasn't trying to stir the pot. I've never forgotten that. I've never forgotten the good stuff people told me and never forgotten the bad."
Strahan also seems bothered by when he was drafted
Michael Strahan clearly proved he belonged in the NFL. His resume that consists of 141.5 career sacks, a Super Bowl title, and a Hall-of-Fame induction is proof. Strahan waited patiently through the first round of the 1993 NFL draft when his name wasn't called. He also had to wait through 10 picks of Round 2 to have his name announced.
Strahan was drafted by the New York Giants with the 40th overall pick. To this day, Strahan still can rattle off every defensive end who went before him in the draft. He did so during a conversation with fellow Hall of Famer Terrell Owens on Owens' podcast Getcha Popcorn Ready With T.O. and Hatch.
"Eric Curry, John Copeland, Carl Simpson, Coleman Rudolph from Georgia Tech, who wound up being my backup," Strahan said. "Who else did I have? Todd Kelly, University of Tennessee, Dan Footman, Florida State." Footman went two picks after Strahan, but the point is well taken. Strahan never forgets and he used it as fuel for his Hall-of-Fame career.
All stats courtesy of Pro Football Reference.