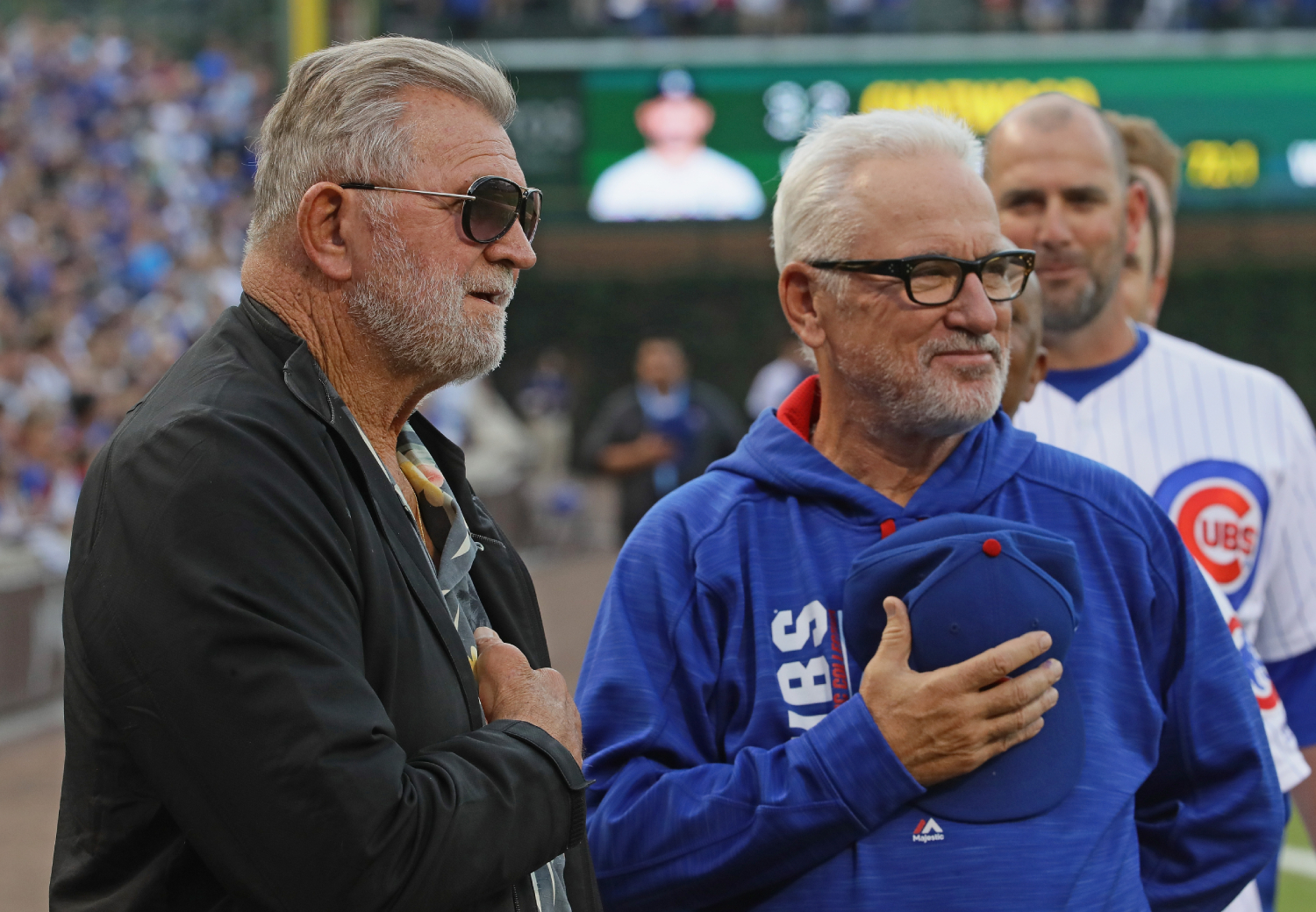 Mike Ditka's Take on Redskins Name Was Just as Strong as His Kneeling Stance
Former Chicago Bears coach Mike Ditka's take on the Redskins name was just as strong as his kneeling stance.
Former Chicago Bears head coach Mike Ditka made some waves Sunday with his comments about players kneeling for the national anthem. Ditka is admittedly old-school and he firmly believes players should stand for the anthem or "get the hell out of the country." He made similarly strong comments regarding the Washington Redskins debate years ago.
Mike Ditka's strong kneeling comments back in 2017
Back in 2016, former San Francisco 49ers quarterback Colin Kaepernick was protesting social injustice by kneeling during the national anthem. His protests drew lots of attention and also drew the ire of former Chicago Bears head coach Mike Ditka. During a 2017 interview with NBCChicago.com, Ditka blasted Kaepernick.
"I think it's a problem, anybody who disrespects this country and the flag," Ditka said. "If they don't like the country, they don't like our flag, get the hell out, that's what I think. I have no respect for Colin Kaepernick, he probably has no respect for me. That's his choice. My choice is that I like this country. I respect our flag."
Ditka continued with his criticism of Kaepernick. "And I don't see all the atrocities going on in this country that people say are going on," he added. "I see opportunities if people want to look for opportunities. Now, if they don't want to look for them, then you can find problems with anything. But this is the land of opportunity because you can be anything you want to be if you work. Now if you don't work, that's a different problem," he said. 
Ditka was consistent with his latest comments
On Sunday, Mike Ditka had an interview with TMZ Sports and reiterated his stance on kneeling for the anthem. "If you can't respect our national anthem, get the hell out of the country," Ditka said. "That's the way I feel. Of course, I'm old fashioned, so I'm only going to say what I feel."
Since the death of George Floyd on May 25, racial injustice has been a hot topic in the news. Many athletes have posted their views on various social media platforms. The NBA is allowing players to wear messages related to social injustice on the backs of their jerseys. Several Major League Baseball players took a knee when baseball reopened last week.
Ditka made it clear Sunday that he's adamant with his take on the subject. "You don't protest against the flag and you don't protest against this country who's given you the opportunities to make a living playing a sport that you never thought would happen," Ditka said. "So, I don't want to hear all the crap."
Mike Ditka's stance on Redskins name debate
Back in 2014, the topic of the Washington Redskins name change came up. Mike Ditka was asked his thoughts on the matter and was just as opinionated on the subject as he was with the kneeling. "What's all the stink over the Redskin name?" Ditka said in The Washington Post. "It's so much (expletive) it's incredible. We're going to let the liberals of the world run this world.
"It was said out of reverence, out of pride to the American Indian. Even though it was called a Redskin, what are you going to call them, a Proudskin? This is so stupid it's appalling, and I hope that owner keeps fighting for it and never changes it, because the Redskins are part of an American football history, and it should never be anything but the Washington Redskins. That's the way it is."
No matter how one feels about Ditka, one thing is for sure. He is opinionated. "Its been the name of the team since the beginning of football. It has nothing to do with something that happened lately, or something that somebody dreamed up," he said. "This was the name, period. Leave it alone. These people are silly — asinine, actually, in my opinion."